Like GearBrain on Facebook
The launch of the iPhone 8 and iPhone X, gave wireless charging the boost needed to become a mainstream technology. Wireless charging pads of all prices and abilities are easy to find. But what about furniture and household items that provide the same ability? There are fewer — but we've found a number of them that can do these two things at once.
Read More: Our 6 favorite wireless chargers for your new iPhone X
Ikea had the right idea when it revealed a range of wireless charging lamps and furniture back in 2015. But in the three years since, few have followed its lead.
Nevertheless, we have searched high and low to bring you some wireless charging highlights, from tables and lamps, to a mouse pad and speaker dock — all with the Qi wireless charging standard built into their form.
FurniQi Side Table - $199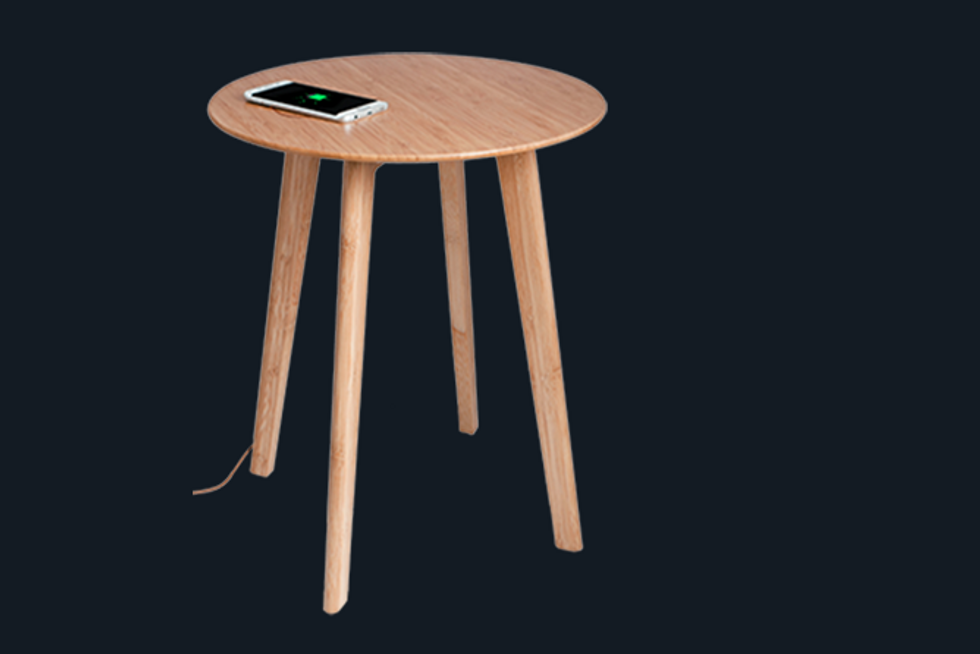 The FurniQi table is the result of a successful crowd-funding campaignFone Salesman
Built in the UK — but available for shipping to the US — the Qi Side Table by Fone Salesman is a simple bamboo nightstand with four legs, a circular top, and the all-important embedded QI charging pad.

Neatly finished to match the rest of the table, the charging pad is discrete and set to one side, allowing space for an alarm clock, pile of books ad whatever else you keep at your bedside.
A USB cable sprouts from the bottom of one of the legs, ready to be plugged into a wall outlet.
Orbitsound The Dock E30 - $485 including shipping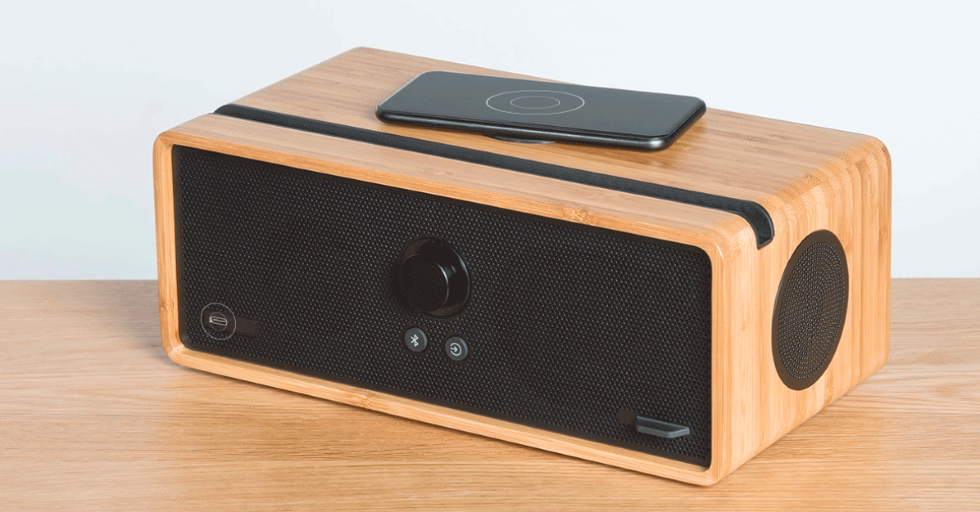 Wireless charging is joined by a USB-C port Orbitsound
Orbitsound is a British company with a unique way of delivering room-filling audio from compact speakers, called Airsound. By using side-mounted speakers and a patented audio process, their devices punch well above their weight and come with a classic design to compliment your interior decor.
The latest from Orbitsound, called The Dock E30, features a Qi wireless charger on its top, plus a USB-C port for charging other devices and a slot for propping up a tablet. The Orbitsound app lets the speaker work with services like Spotify and Apple Music.
Ikea Nordli bedside table with wireless charger - $92.98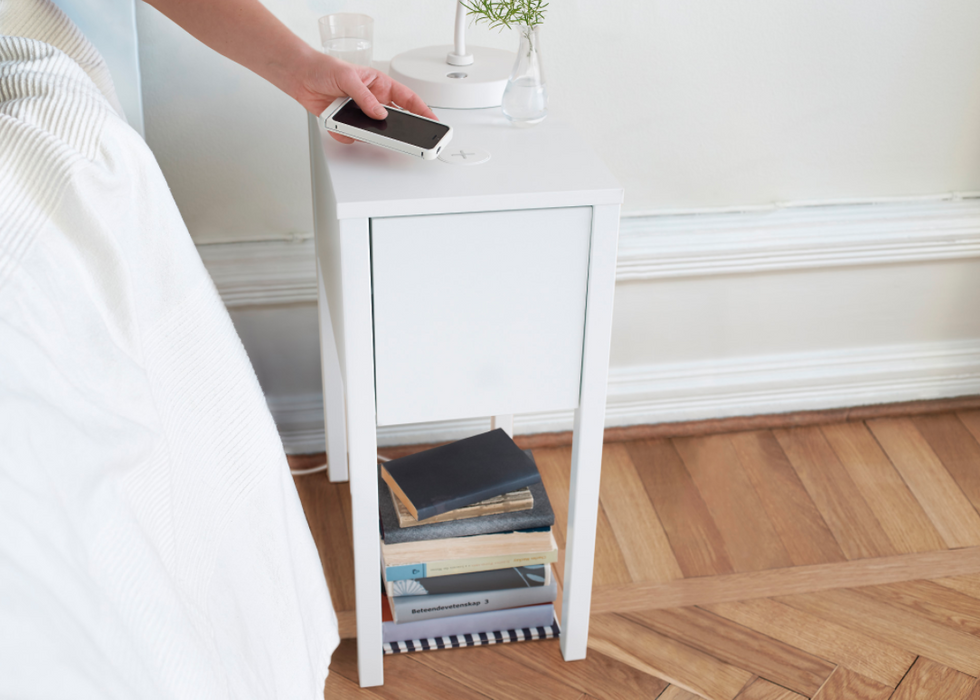 Ikea
This white, wooden bedside table includes a drawer for storing your bedroom clutter and the charger's cable can be run down a groove on one of the rear legs to keep things neat and tidy.

The table top measures 11 ¾ by 19 ⅝ inches, and stands 26 ⅜ inches tall.
Ikea Riggad LED lamp — $69.99 — reduced from $89.99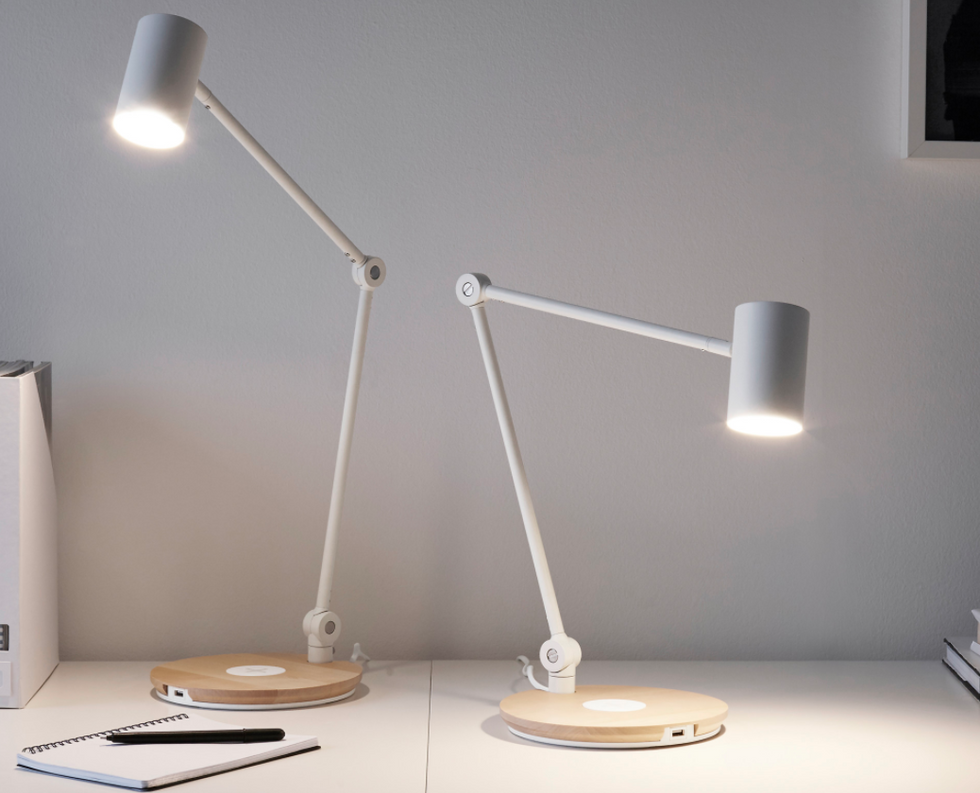 A USB port means two devices can be charged at onceIkea
This lamp has three hinges allowing it to be positioned at a wide range of angles and heights, and the base includes an embedded QI wireless charging pad. There is also a USB port on the back, allowing you to charge a second device at the same time.
Ikea Rallen wireless charger — $12.99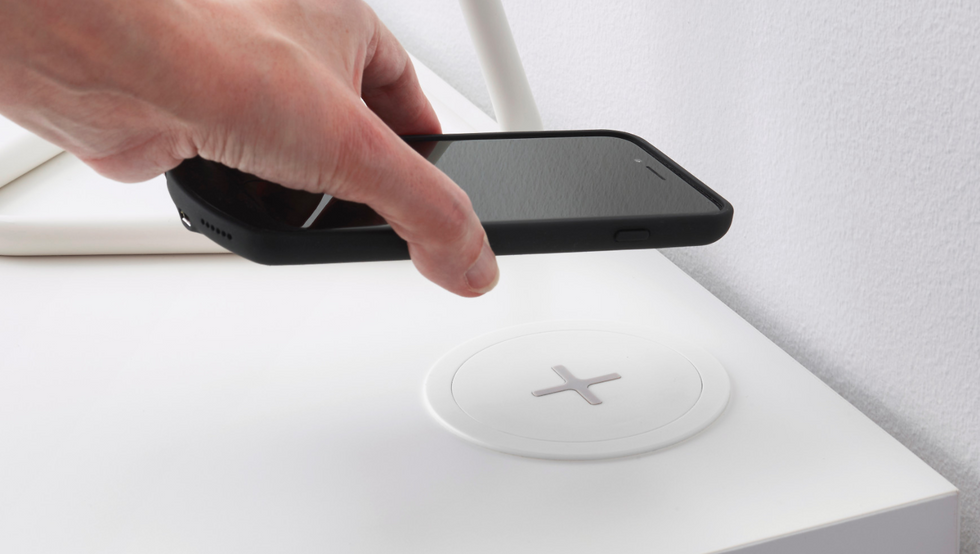 A drill bit is available to carve out the right sized holeIkea
Those looking for the do-it-yourself approach should pick up a Rallen, which can either be plugged in and placed anywhere, or embedded into a piece of furniture you already own if you're handy with a drill. Ikea also sells the correct drill bit ($4.99) to carve out exactly the right sized hole.
Wireless charging mouse pad — $21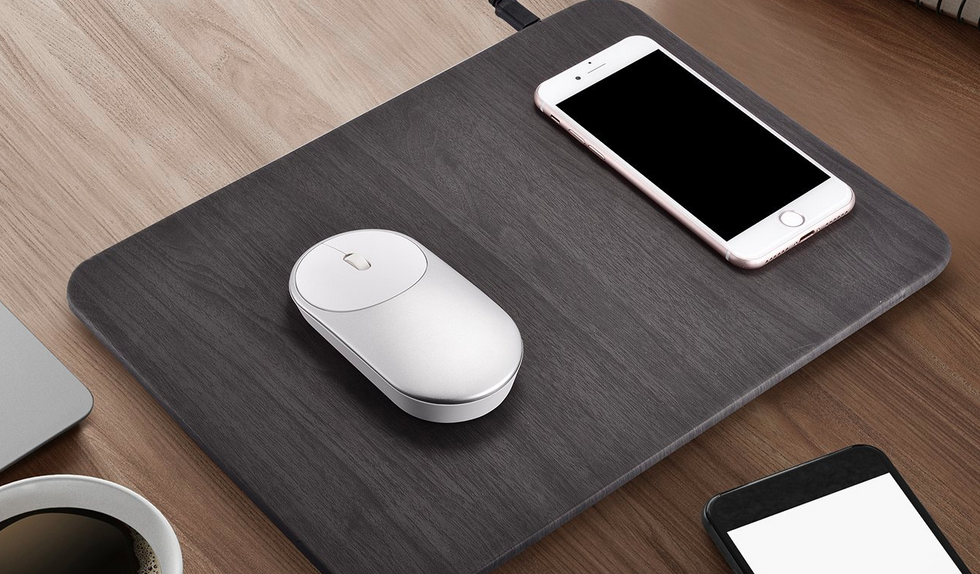 Convenient, but only if you're right-handedSummer-Live
If you're anything like us, you're phone and computer mouse probably spend a lot of their time near each other. This mouse pad by Summer-Live includes a Qi charger to keep your smartphone topped up while you work. However, because of where the power cable is located, left-handed mouse users might have to look elsewhere.
LED desk lamp - $41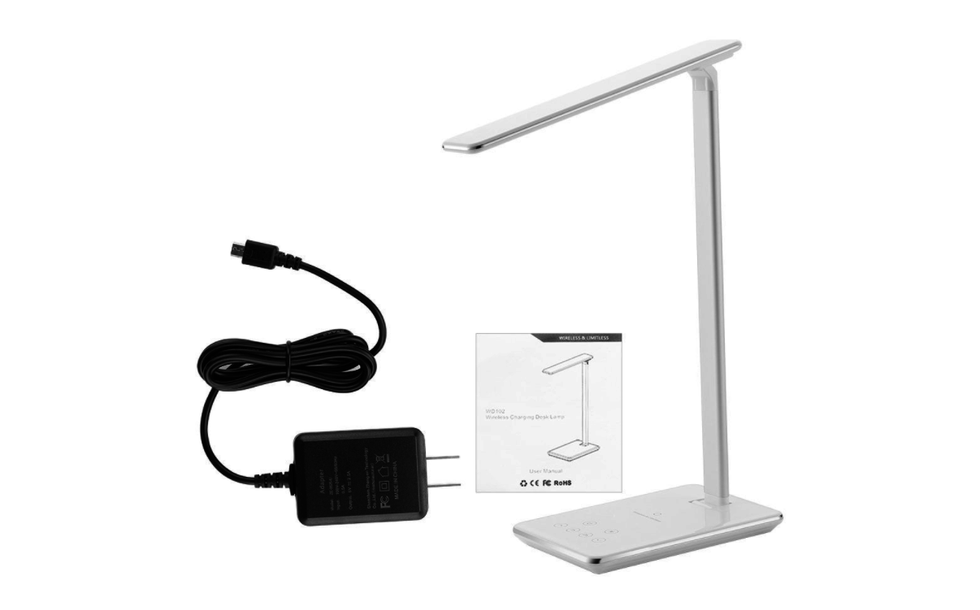 The lamp has adjustable brightness and temperatureCXCase
Available in black or white, this 17 inch-tall LED desk lamp has adjustable brightness and temperature, and is operated by six touch-sensitive buttons on its base. Next to those, sits an integrated Qi wireless charger to top up your phone. There's also a USB port on the back for charging a second device simultaneously.

From Your Site Articles
Related Articles Around the Web
Like GearBrain on Facebook