Land Rover has revealed its first ever plug-in hybrid, as its plan to offer every new vehicle with an electric option by 2020 continues.
Revealed on October 4, the new 2019 model year Range Rover Sport is the British company's first car to include the option of a plug-in hybrid, which sits alongside a revamped range of petrol and diesel alternatives.
Called the Range Rover Sport P400e, the car combines a 300 horsepower 2.0-litre, four-cylinder petrol engine with an 85kW electric motor producing 104 horsepower. The car has an all-electric range of 31 miles with a full battery.
The 13.1kWh lithium-ion battery takes two hours and 45 minutes to fill from empty with a rapid charger, which the company says can be installed at home, or seven hours and 30 minutes via a regular public charger.
Utilizing a permanent all-wheel-drive system, the car accelerates from zero to 60mph in 6.3 seconds and has a top speed of 137mph.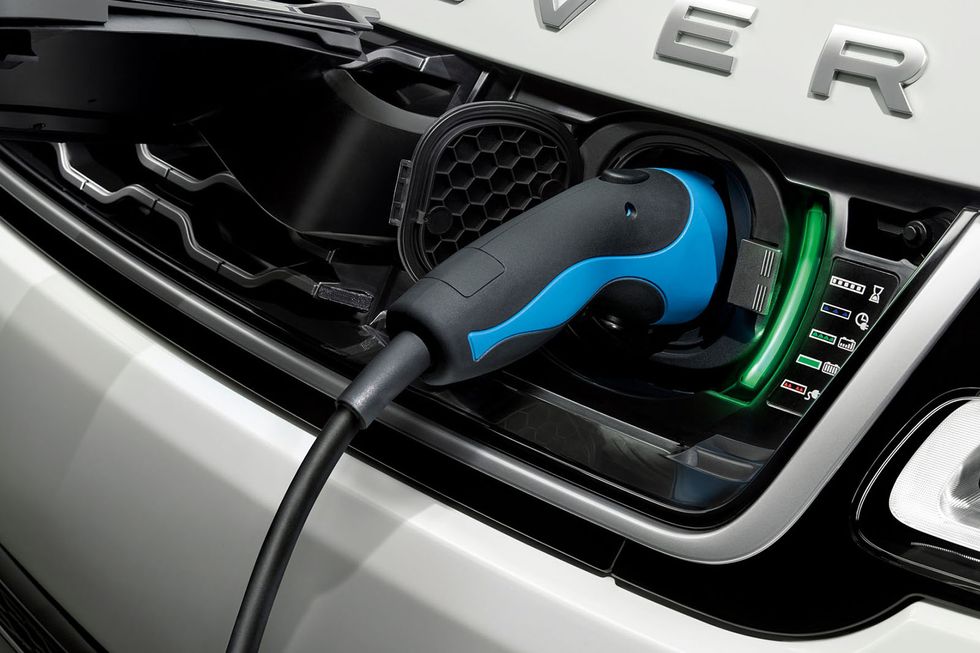 The battery is located under the trunk, while the charge port is at the frontJaguar Land Rover
At steady speeds the car uses GPS to work out when best to switch between fully electric and hybrid driving modes; if a steep hill is approaching, the engine will fire up to take up the slack, then cut out going downhill. Using this and other energy-saving systems the car manages a claimed 101 miles per gallon.
The prism-shaped battery is fitted beneath the floor of the trunk, reducing load capacity (with the rear seats up) from 27.5 cubic feet to 24.8.
The charging port is found at the front, behind a flap in the grille. The battery's charge status and an estimate of how long it will take to reach 100% can be checked using Land Rover's smartphone app.
Going on sale in early 2018, the refreshed range will also include a flagship SVR performance model, boasting a V8 engine, plus the usual range of petrol and diesel powertrains, including four-cylinder and V6 options.
The 2019 Range Rover Sport starts from $66,750 and tops out at $113,600, plus optional extras. US pricing for the hybrid P400e is yet to be announced. In the UK, the hybrid costs approximately £9,000 ($12,000) more than the entry-level model.