Like GearBrain on Facebook
Electric moped hire firm Revel has launched a new $99 monthly e-bike rental service, including free maintenance and tire puncture repair.
Available in New York City from March, and open for early-access now, the service is called Coast and includes a bicycle that features a battery for electrical assistance. The bike can travel at up to 20mph and assists your peddling for up to 45 miles per charge. If the battery runs out, it can still be pedalled like a regular bicycle.
Read More:
Unlike the daily hiring of an electric scooter or similar e-bike, Coast lets you keep the bike at your property and you are able to use the bike as much as you like, whenever you want.

Made by NYC-based Wing, the bike weighs approximately 40 pounds and is powered by a 36V battery and 550W motor with 45Nm of torque to help take the effort out of pedalling up-hill. The bike is safe to use in the rain and is designed to look much like any other bicycle, complete with front and rear disc brakes and lighting.
The $99 monthly subscription includes a bike lock and educational material on how to ride safely in NYC, plus complimentary maintenance to ensure the brakes and chain are kept in good condition. Tire puncture repairs are also included in the fee and servicing can be requested via Revel's smartphone app, which the company says will be responded to within 24 hours.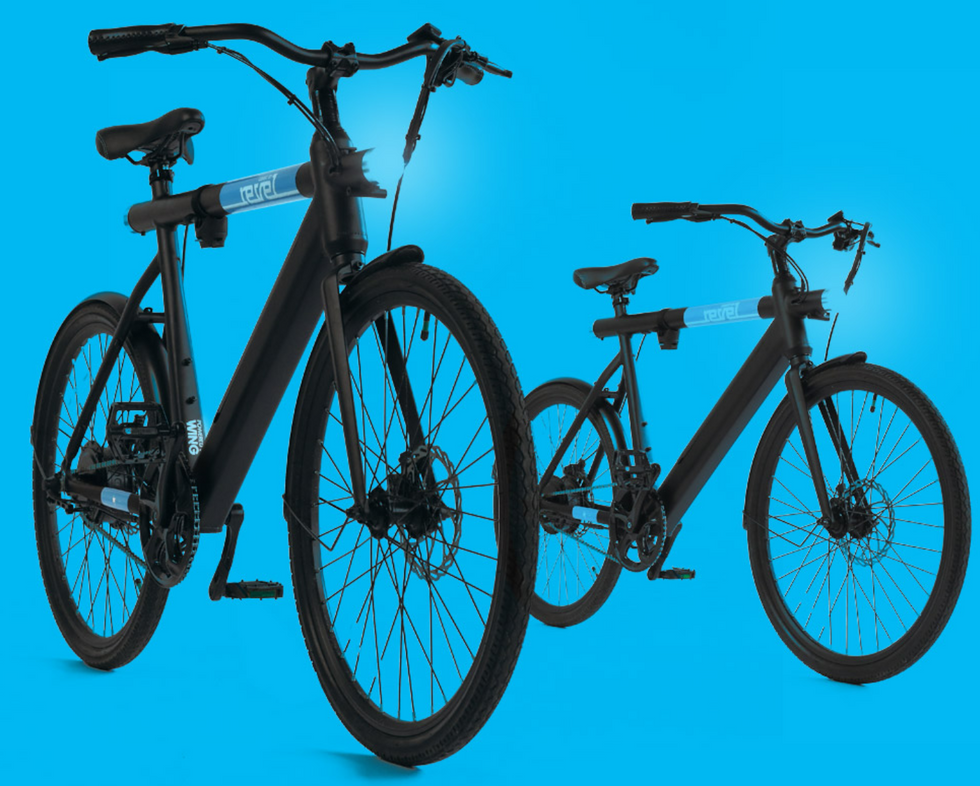 400 bikes will be available as part of an initial trialRevel
Revel will begin the Coast service with a trial offering of 400 e-bikes for the use of NYC residents in Bronx, Manhattan, Queens and Brooklyn. More bikes will be offered if demand increases as the weather improves through the spring and summer. Subscribers also receive a 70 percent discount on a Revel-branded folding helmet by Fend.

The bike Revel is using for this service is the Wing Freedom 2, which currently has a retail price of $1,298. At $99 a month, it would take 13 months to end up paying the equivalent cost of buying the bike outright – but we appreciate how subscribers may like to pay a smaller amount often, and enjoy the benefits of free maintenance and flat tire repairs.
We can see the appeal of such a hire service, especially as people want to exercise and travel locally while the coronavirus pandemic continues and makes using public transport unappealing. But we also wonder if buying the bike outright, potentially using an interest-free credit card, could be a better approach for some.
From Your Site Articles
Related Articles Around the Web
Like GearBrain on Facebook