One of the first connected device purchased today by consumers is a smart lock. After home security systems, homeowners are looking for ways to protect their biggest investment but also help make their house run more efficiently. Some smart locks are difficult to install while others are rather easy. One lock we found to be the easiest to install was August Home's August Smart Lock. This unique looking smart lock works with your existing door's hardware and just replaces your interior side's parts, as long as the door is a standard deadbolt lock. Its why we listed it as one of GearBrain's Best Smart Locks. August Home sent us an August Smart Lock to test and here is what we found.
August Smart Lock is much different than other smart locks. Its only replaces half of your existing lock's interior side, as long as it's a standard deadbolt lock. Other smart locks require you to replace the entire lock. August Smart Lock is very easy to install since you only have to do half of a lock installation.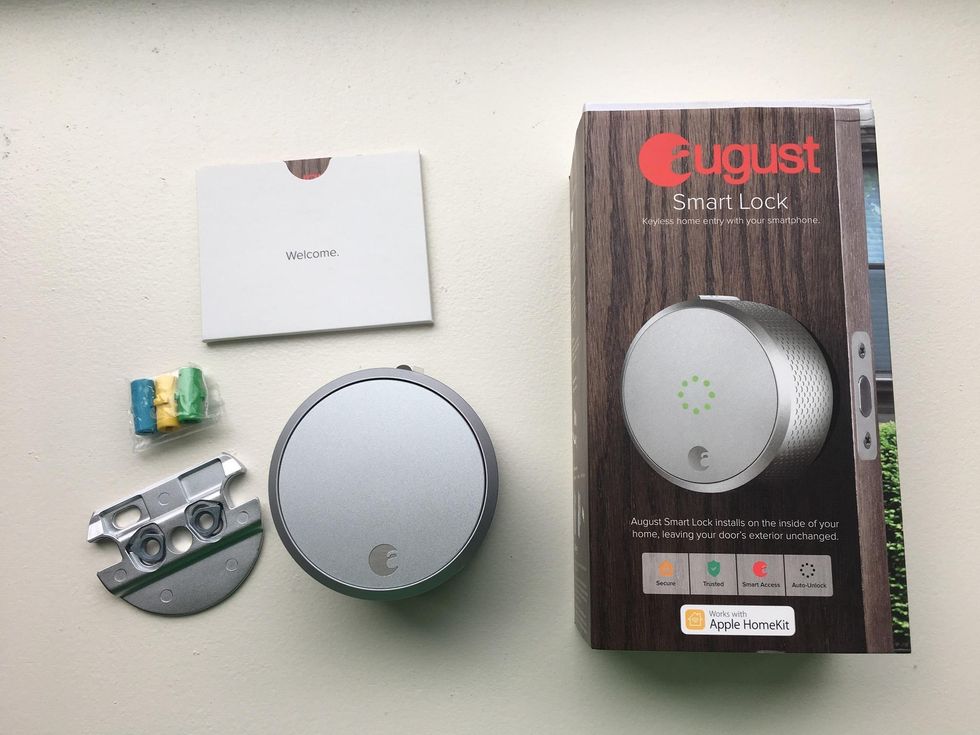 When we unboxed our August Smart Home Lock, we found an August Smart Lock unit, 4x AA batteries, a back-mounting plate, adjustable knobs, tape and a quick start guide. The Quick Start Guide basically doesn't provide a lot of information except the tools you will need and to down load the August Home app. We recommend after unboxing all your items to download the August Home mobile app and go to the "Help section" of the app before going to the "set up smart lock" section of the app. The August Home app is available for either iOS or Android devices. When we went to the "set up smart lock" link, it asked us to start pairing the lock and we hadn't even connected it to the door.

When you click on the Help tab in the app, it will take you to August Home's mobile web page. (Note you can access this page if using tablet or desktop for viewing instructions.) Once you get to this page, Here you will be able to see all the support guides and installation instructions. We found these instructions to be extremely helpful prior to installing our smart lock.
Installation
When we started to install our test August Smart Lock, the first thing we did was tape the exterior side of our existing deadbolt lock. We recommend you doing this because it will make it easier for installing the August Smart Lock on the interior side of the door. Then using a screwdriver, which is the only tool you will need, we removed the interior side of our old lock. Then we followed the instructions to install August Smart Lock. The instructions are easy to follow
Looking back on the installation process, here are some helpful tips we found when installing the August Smart Lock:

Prior to installing your August Smart Lock on the door, take the top face of the lock off to expose the batteries. You will need to pull the tab on one of the batteries. Once you do this, the lock will be powered up. You need to do this prior to pairing the lock.
When installing your August Smart Lock back-mounting plate, make sure you don't tighten the screws too tight. If you do, it might make it harder for you to clamp-on the August Smart Lock unit. Also, if you have a Schlage deadbolt (specifically the B560 model) your screws will not be long enough to work with August Smart Lock. If this is the case which is wasn't for us, you can contact August Home and they will send longer screws to your house.
During the setup process for your Smart Lock, it will ask you to select a knob that would fit over our turn piece of your current deadbolt lock. Matching the right knob was a little difficult but could get the correct knob to our existing lock.
Once you have the August Smart Lock mounted on your door, you are ready to go to the "Set up a Smart Lock" section of August Home app. This will take you through the pairing process of your smart lock.
Once you paired your August Smart Lock, you might be asked to update the filmware on the lock. It will say it will take 5 to 10 minutes depending on your internet connection speed. Since we had a good signal it took us only 5 minutes to update.
Overall, the installation process for August Smart Lock was about 30 minutes and this was us taking our time and pairing the lock to our internet. It's a very easy process.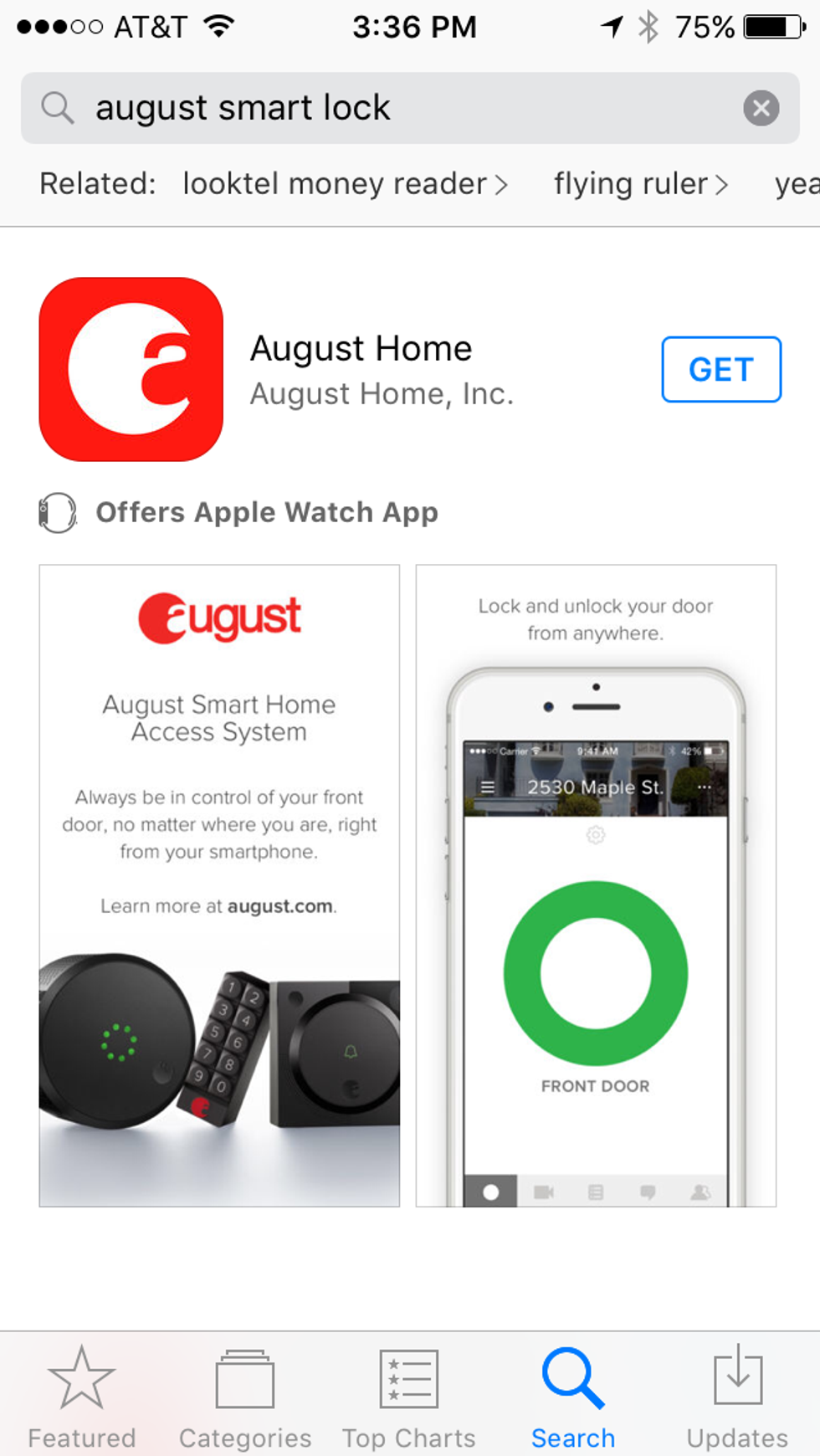 Key features

What makes August Smart Lock such a good besides its easy installation? There are several features GearBrain found that we think are effective for today's smart homeowner. One is their compatibility with other smart home hubs and devices. August Smart Lock is available for use in Apple HomeKit. (Just make sure you buy that version of August Smart Lock.) It also works with Xfinity, Nest and now Samsung SmartThings. (August Home just announced a new Z-Wave smart lock that will be available this fall and work with Samsung SmartThings.)
August Smart Lock is also the only smart lock that can be controlled by voice using all three major voice-controlled systems: Amazon Alexa, Siri and Google Home. We are big believers of voice controlling connected devices in the home will be a big driver in getting more homes to become smarter. But when it comes to smart locks, you need to know security is first. Right now, most smart locks that work with Amazon Alexa, Siri or Google Home will only be able to lock the doors unless you have it connected to a third-party hub (i.e. Apple HomeKit). This is for security reasons. Manufacturers of smart locks are working on secure ways to unlock your smart lock. And this is a good idea from our perspective. August Home is working on this feature and hopes to have a solution by the end of the year for owners of Google Home. However, if you currently own an Amazon Echo or Echo Dot, you will be able to unlock your August Lock using August Connect and a custom skill from Amazon Alexa app. You will see two August Home skills in Amazon Alexa app. (Note: The custom skill is the one which states you can unlock your August Smart Lock using August Connect. )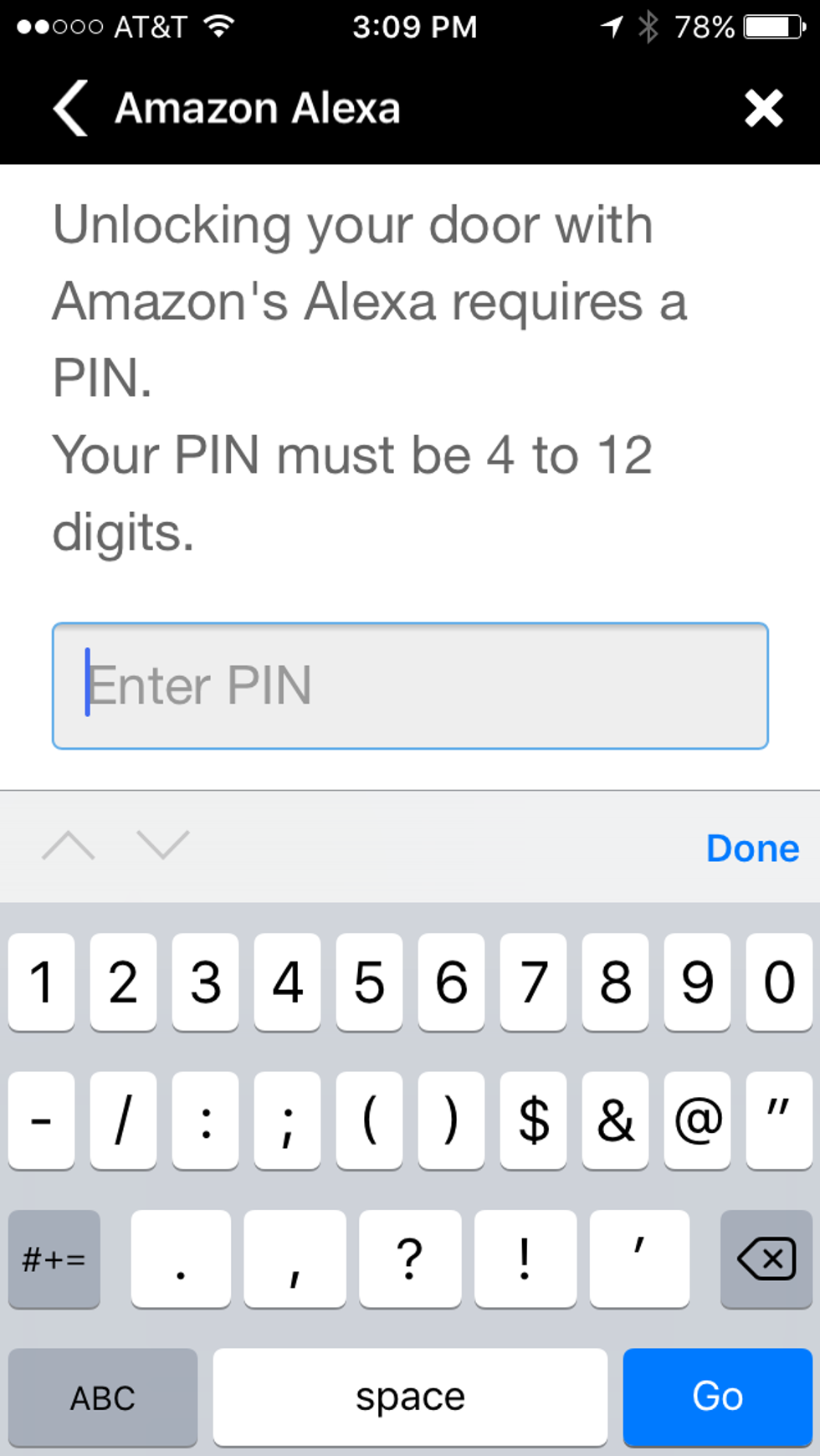 Screen from the custom skill in Amazon Alexa app for August Home. This will allow you to lock and unlock your August Smart Lock using August Connect, a Wi-Fi Bridge.
Another nice feature August Lock offers is its relationship to the August Home suite of smart home products called August Smart Home Access Solution. August Smart Home Access Solution includes a video doorbell (August Doorbell Cam), a smart keypad (August Smart Keypad) and full remote access via Wi-Fi (August Connect). This lineup allows buyers to build the type of smart lock solution to meet their needs. For instance, most smart locks don't offer remote access (i.e. open my door from anywhere in the world) unless you pair your lock with a third-party hub (i.e. Apple HomeKit) or buy either a service or another device to connect your smart lock to the internet. If you would like true remote access, August Home has a solution: buy August Lock and August Connect. August Connect costs only $79 and is very easy to setup and connect to your August Smart Lock. If you own a second home or rental property and want a touch pad lock for your doors, August Home offers a smart keypad to pair with your August Smart Lock. The August Smart Keypad costs $79 and is easy to setup and install.

Lastly, August Home offers a video doorbell that can easily pair with your August Lock. August Doorbell Cam is a video doorbell that allows you to answer your door from anywhere as well as detect motion from visitors so you can see who is at the door, even if they didn't ring the doorbell. You can also pair it with your August Lock. This will allow you to unlock your door if needed for your guest.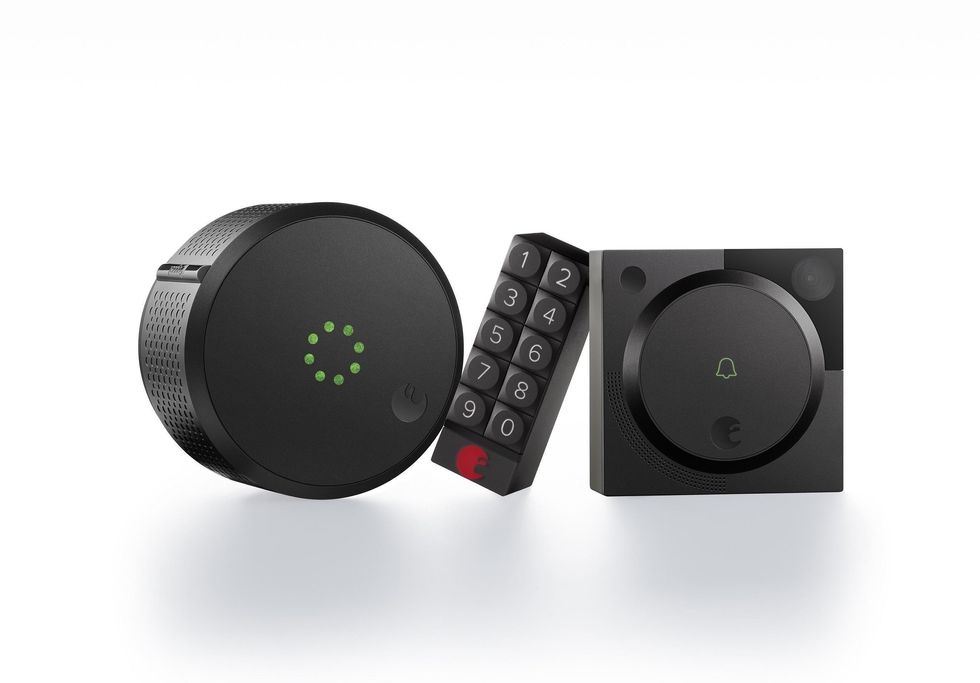 August Home's Smart Home Access Solution includes Auigust Smart Lock, Smart Keypad and Doorbell Cam as well as August Connect.
Backup Plan

When looking to install a smart lock, GearBrain always recommends you have a backup plan in case your smart lock malfunctions and you get locked out of your house. August Smart Lock has a nice setup and provides several ways for you to unlock/lock your doors. Besides using the mobile app or internet, you can use your existing key to unlock your doors. Something to think about if you own a rental property and don't want to give out many keys.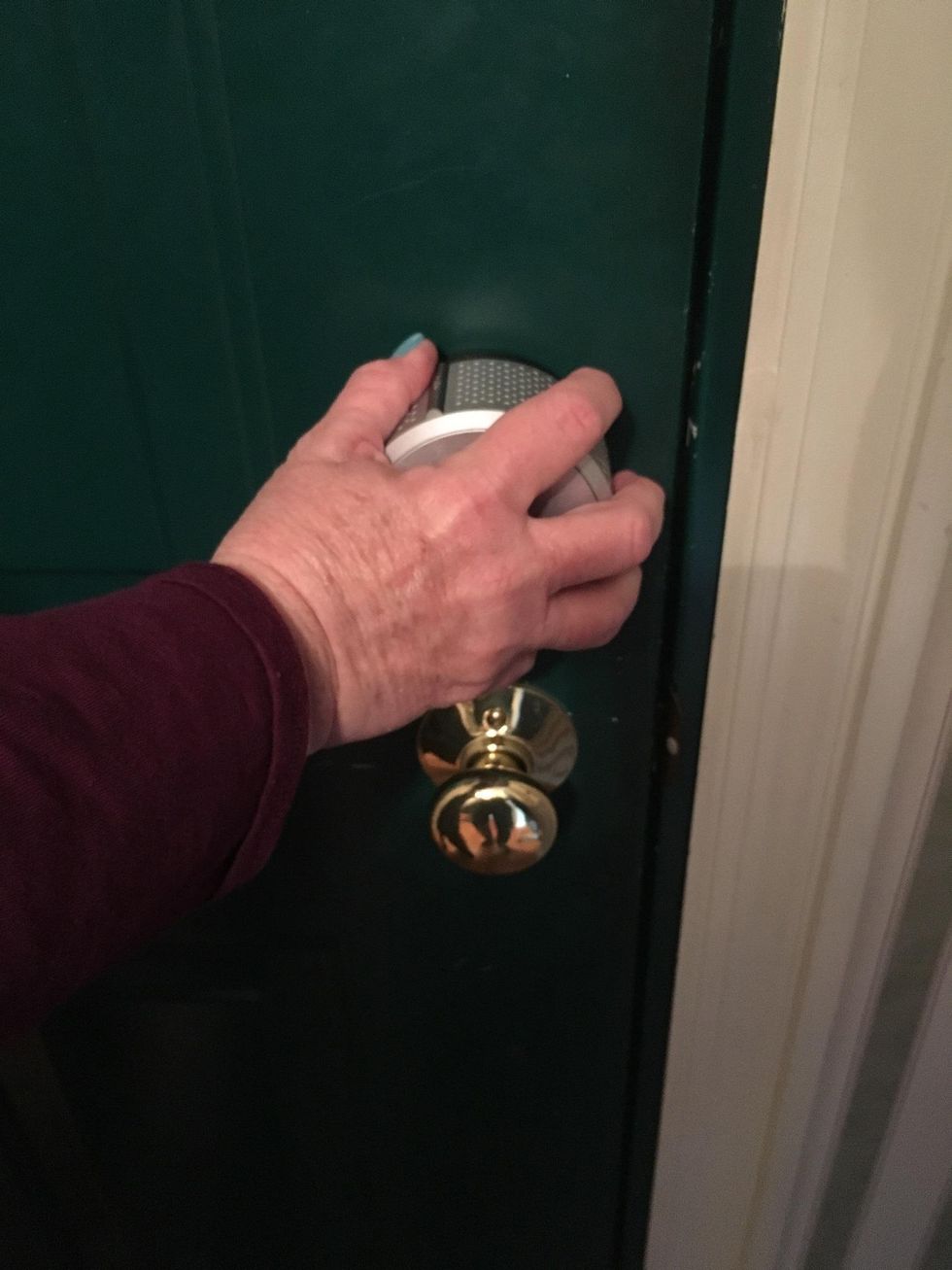 Summary

Installing smart locks seems easy but many can get complicated. August Home did a nice job of simplifying this process with August Smart Lock. Their Smart Home Access Solution is a nice suite of connected devices that can help meet the needs of many different buyers of smart locks. The August Smart Lock offers all the key features you want in a smart lock, like tacking who enters and leaves, create keys for guests, get notifications and provide access to visitors. The price for August Lock is $229 and you can purchase it on the company website as well as Amazon.
The only thing we didn't like with August Lock was its design. The lock is a little too big for our taste. If it could be smaller and not as thick, it wouldn't stand out as much. But that's a buyer's decision to make and something you should think about before buying.
Overall, we like August Lock and the suite of connected devices from August Home. If you are looking to build a smart home and locks is your first choice, you need to look at August Smart Lock. It's the easiest smart lock to install and customize to meet your needs for today's smart home.
(To see the most recent review of August Smart Lock Pro, check out GearBrain's August Smart Lock Pro Review: A bundle that's three times a charm.)
Pros: easy to install, voice enabled with Alex, Siri & Google Home, compatibility with other smart home systems
Cons: design of lock, too big