Like GearBrain on Facebook
When smartwatches and fitness trackers first came out, they weren't the most attractive. The new tech-centered design just didn't carry the smoothness that a regular watch did. Instead, they looked like small smartphones on your wrist.
Fossil's Hybrid line offered the convenience and ease of a smartwatch, combined with the style and comfort of a timeless design — one I decided to try. In a variety of different styles, sizes and colors, Fossil has created a great new accessory for fashionistas and techies alike.
The second generation Hybrid Smartwatches go for about $155 to $200 with very little distinction based upon functionality. Really — the only thing that makes some more expensive than others appears to how much bragging rights you want.
I went with the standard Q Tailor — which works via Bluetooth to send notifications straight to your smartphone. To pair the watch with your phone, turn on the Bluetooth and hit the middle button on the watch until it pairs — after that, look to the app to set up your watch.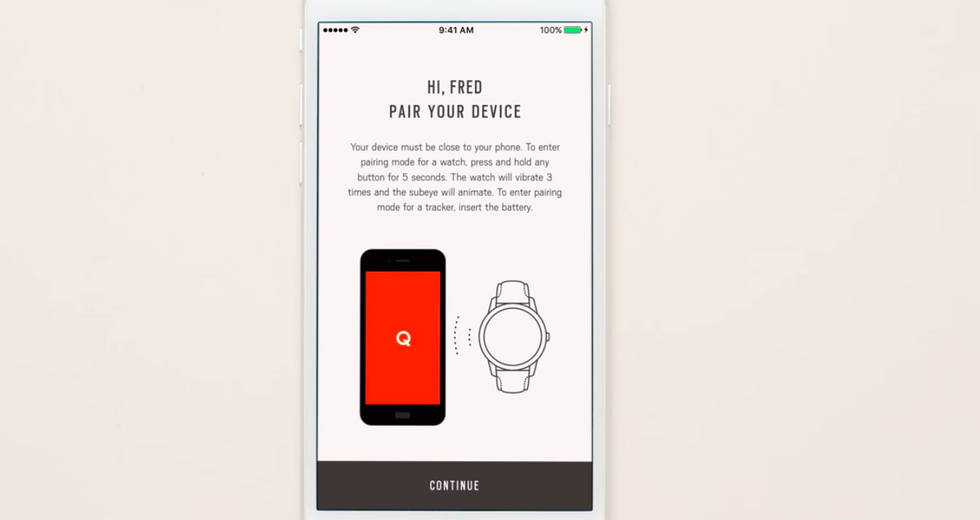 You pair the Fossil Q with your smartphone via BluetoothFossil
The watch also has a fitness tracker and can ring your phone, even when it's on silent. However, the best part was its battery life — the Fossil Q smartwatches last for at least six months, requiring only a new battery after that at a cost of about $5 each.

Initially I was pretty content with the Fossil Q's performance — but eventually I found the watch developed some issues, such as losing connection with my iPhone and having difficultly reconnecting.
I also found the vibration for alerts, alarms, and events too soft for any deep sleepers — and the feature even stopped working sometimes — due to its connection.
Considering the fact that the watch was also analog, there wasn't a screen to interact with as you'd find on other smartwatches. Unlike the Apple Watch or the Samsung Gear S3, the Fossil Q can't display texts nor allow you to respond to them.
I also found myself forgetting or mixing up the number assignments that were given to each type of notification. The way you distinguish between notifications is by assigning certain apps, and people, numbers on the clock. For example, for phone calls in general I assigned the number four and for texts I assigned the number five — You can even get more specific assigning phone calls from specific people. Although this design was pretty clever, it was certainly easy to confuse.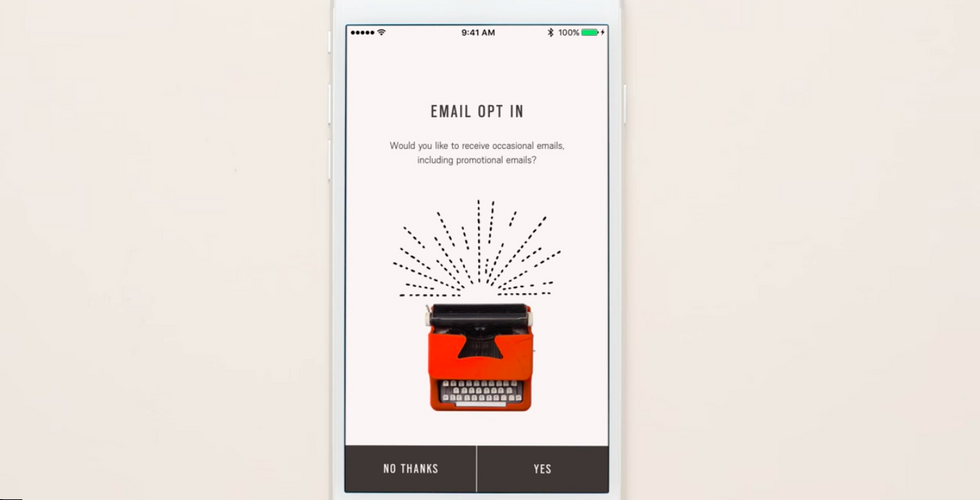 You can opt-in to get email notifications to your Fossil QFossil
Regarding Fossil Q's actual aesthetics, it really is a beautiful object — the gold-plated clock paired well with the brown leather wristband and the numbers were in a nice script.
But all in all the Fossil Q's smartwatch is just that — a hybrid. Existing between a smartwatch and standard timepiece, there are certainly aspects left to be desired. But what the smartwatch loses in efficiency and application, it gains in style.
I still use it because I continue to get compliments — and people are genuinely surprised when I tell them it's also a smartwatch. Although not inexpensive, the device is a great alternative for those not entirely ready for the commitment that accompanies a fully functioning smartwatch.
Pros: Sleek and timeless design, a functioning and helpful app and precise monitoring
Cons: Bluetooth connectivity, confusing buttons, no screen and vibrations were often too soft to be detected
Like GearBrain on Facebook