Like GearBrain on Facebook
Pros: Battery holds up for more than a week, made for athletes and priced under $100.

Cons: Thick, bulky design, pixelated display and minimal features.
You're going to be hard-pressed to find a runner, swimmer, weight-lifter or any kind of weekend warrior who doesn't own a fitness tracker to augment their workout. From athletic apps built into your smartwatch and smartphone to stand alone gadgets, fitness devices have flooded the market. And we like our trackers. So when Mio offered us a chance to test their Mio Fuse, we took them up to review the gadget.
Mio Fuse is a bulky wearable, that doesn't garner any beauty points on your wrist. The band is made up of a thick silicone strap with the LED display build into the center, and is fairly light-weight, just 38 grams for the regular size and 39 grams for the adults size. Readings are pixelated numbers and letters—this is not a high end screen. The wearables comes in two size, regular and large and three color patterns: blue and black, aqua and black in regular and then crimson and black in large.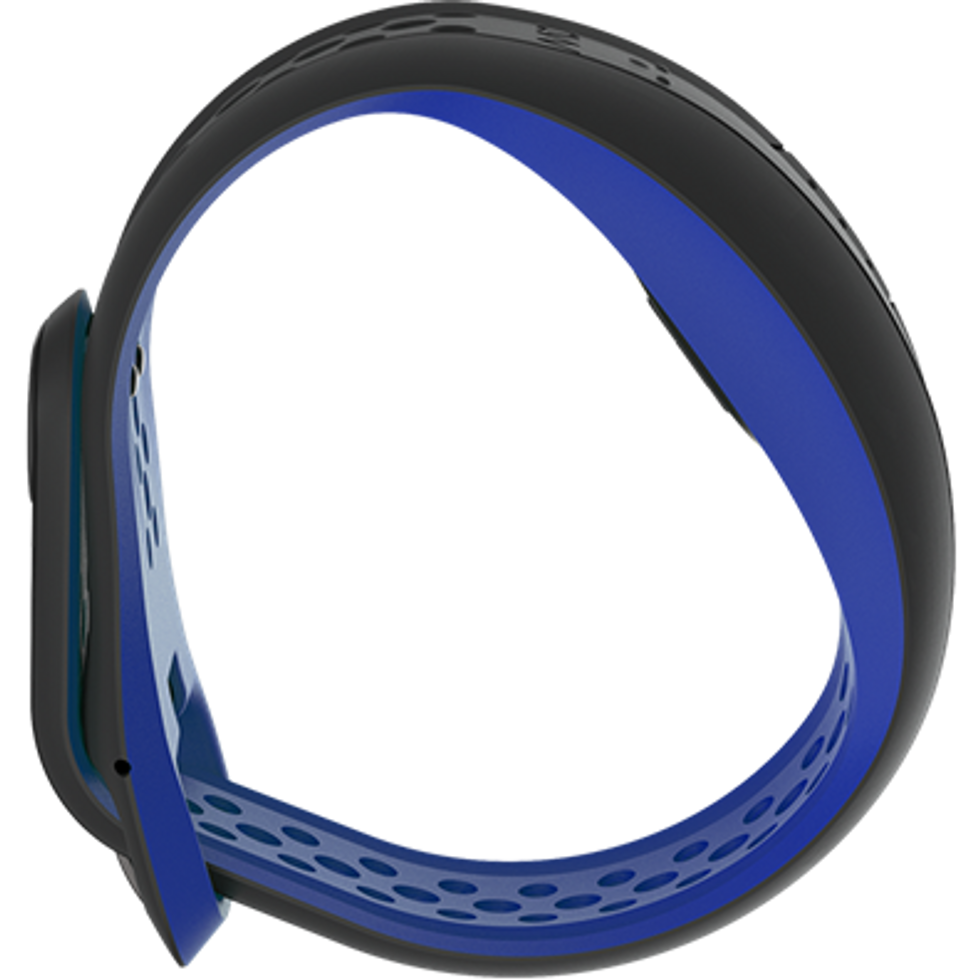 You set-up Mio Fuse through the Mio GO app (iOS and Android), which connects via Bluetooth. You'll need to download the app before you can start using your gadget.
The display is bracketed by three raised buttons in either side: you push these to bring up your data. These features are very basic: including calorie counts, steps taken, your pace, the percentage of your goal reached and the time. The device can store information directly in it—but you can also shift that information to your app. And the data resets each night at midnight.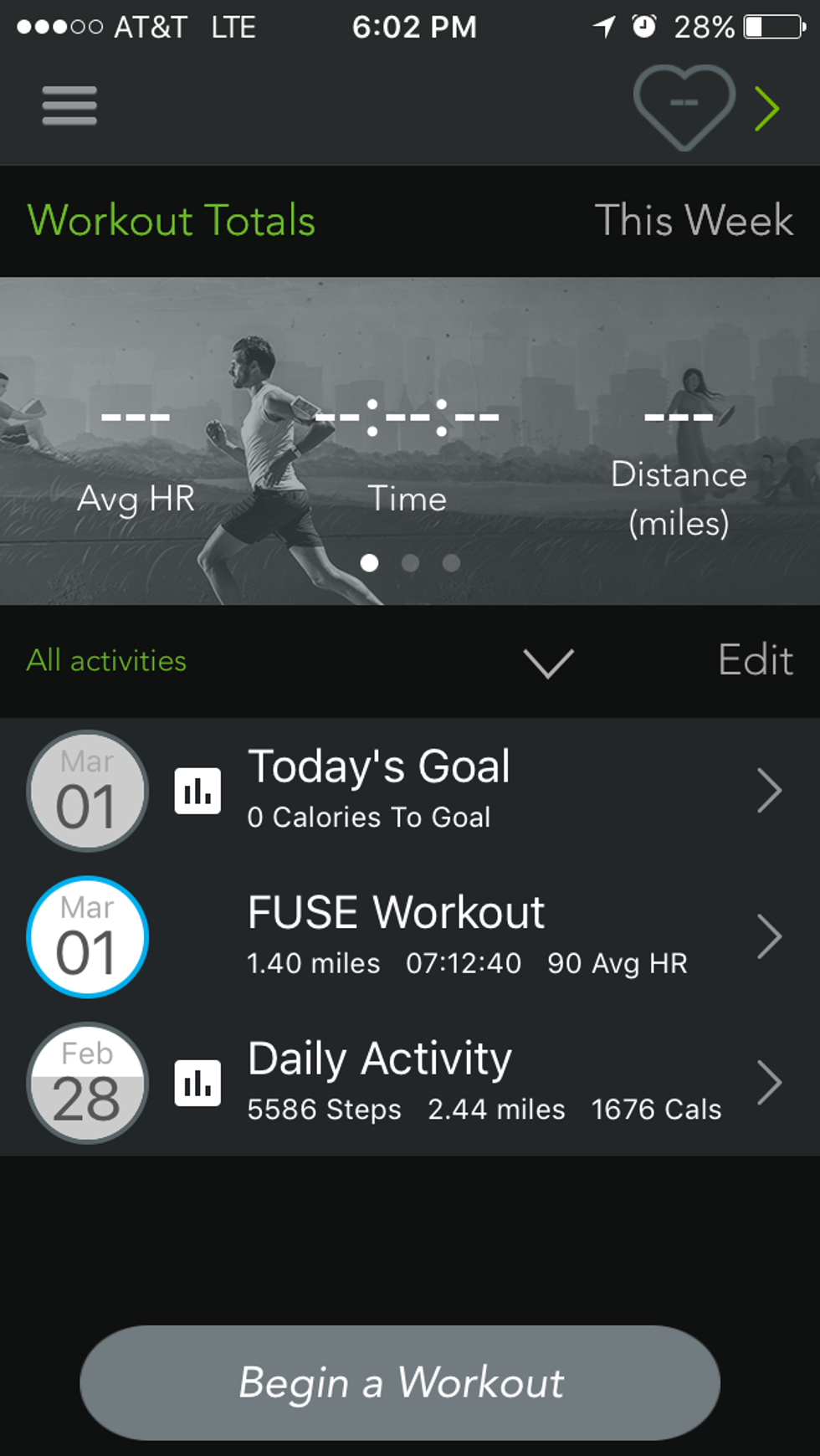 Heart beat

Different patterns bring up different requests. To set your sleep tracker you hold both sets of buttons. To find your pulse, you push and hold the long raised bar above the display which starts the reader. A light to the right of the screen will blink as it starts taking your pulse, and a green light shined through the back against the skin.
To me, the pulse reading proved the most confusing and simultaneously the most useful. Perhaps caused by the way I wore Mio Fuse, with the display on the underside of the wrist (how I wear any watch) the gadget was constantly triggered to start reading my pulse.
I would look down at random times and see the white light shining against my wrist and then see the numbers on the display. At first I would turn off the reading. I didn't request the pulse, and I didn't frankly want to waste the battery. But then I'd find the reading strangely reassuring.

I'd note when I was stressed, when I was calm. As someone who learns more to the former than the later I enjoyed being able to get a gauge on my internal chill sense.
Once I figured out that this was triggered by me accidentally, and how to turn it off (hold the rectangular button until the display cycles through the words "hold" and then "stop") I started to miss the readings. Especially as launching them required several steps which I had never done before. Well, not on purpose.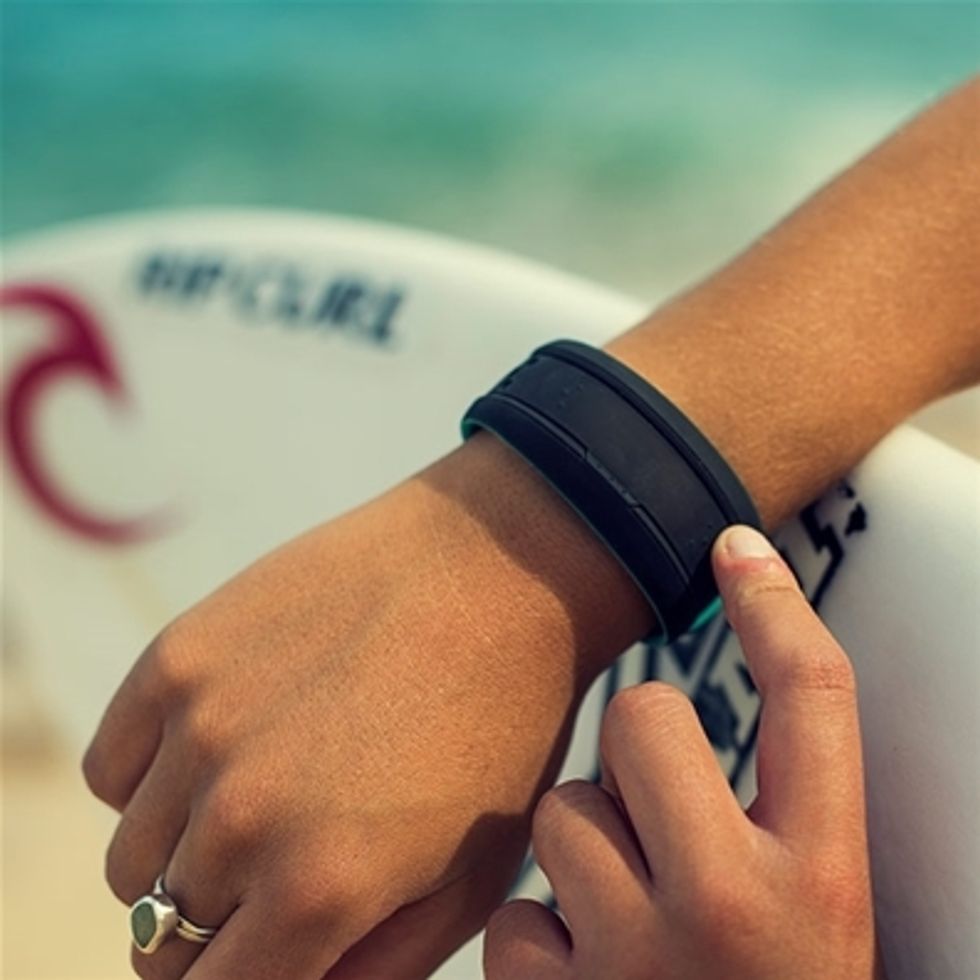 The drill down

The rechargeable li-poly battery on Mio Fuse held up extremely well. Over a period of a week I never had to charge the device—and that's with a solid one-hour exercise each day. But when you do, you use a USB charger.
I also tested the water resistant claim as I never took it off when washing up dishes, or filling my Labrador retriever's water bowl (which inevitably splashes.) No, I didn't wear Mio Fuse in the shower nor swim with it on. Although the company says its water resistant up to 100 feet, 30 ATM and 30 meters.
At $99 Mio Fuse is certainly reasonably priced for what it offers as a fitness wearable. It also syncs with bike computers, GPS watches and multiple smartphones and tablets. A full list is here.
As wearables continue to get smaller and thinner, those with more heft will certainly need design on their side. Mio Fuse does its job, and admirably. As a workhorse it's a good pick, as long as you're not looking for a show piece.
Like GearBrain on Facebook