Pros: Easy to setup, battery uses a JST connector so you can use with other universal batteries, incredible durability

Cons: Camera was not great, self-level mode did not give a very locked in feeling, weak motors.
I'm hard-pressed to find a drone I don't enjoy flying, and Skyrocket Toys' Sky Viper V950HD was no exception. However, beginners are going to have more fun with this $89 quadcopter than intermediate, advanced or stunt pilots who likely will find the drone underpowered.
Simple set-up
When I first opened the review box, the exposed motor gears on the V950HD surprised me. They can make for a noisy flight (and did). Plus having them opened up that way seem like they would be easily damaged if dirt or something else got inside. However, they didn't pose a problem during my testing.
Like Sky Viper's Nano Drone m200 which I reviewed earlier this month, this quadcopter was very easy to set-up and build. I did initially overlook the fact that the stunt button and features do not work, unless you remove the camera module. As someone who loves to put drones through stunts, I eventually did this.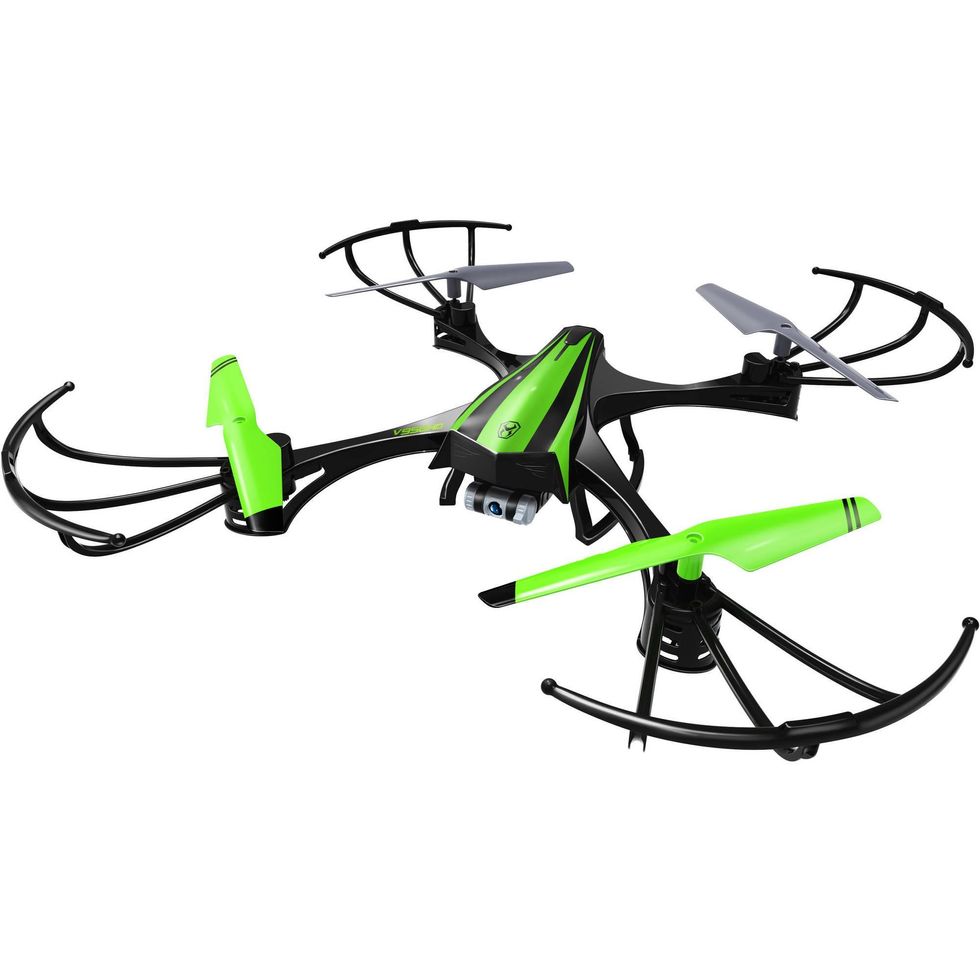 Sky Viper V950HD proved to be a simple set-up, perfect for beginners.
Up, up in the air
Although large, the drone was definitely fun to fly inside, which I did for the first few times. Still, I don't recommend you use this in small places. But in an office, gym or a larger room with an experienced pilot, you'll be able to have a good run and flight.
Bringing the drone outside I was able to get more aggressive with the speed. But the V950HD is easily pushed by the wind and can't always recover from gusts. You'll also want to find a large, open area to use the stunt button since the rolls take up a good amount of airspace making the drone easy to get hooked into a tree. (My son and I discovered this from personal experience as you can see in the video at the bottom of this review.)
One touch stunts allow you to perform barrel-rolls in mid-flight with a simple tap of the 'Stunt' button (when the camera is removed.) But there is no 'return to home' or other GPS or Baro (a barometric altimeter allowing the drone to stay at one height on its own.)
The durability of the drone though? Seriously impressive. After several crashes and even getting stuck in a tree—where I had to throw a stick to get it to fall 20 feet—I didn't even put a mark on a propeller. The drone is also reasonably fast—but without any first-person view gear, it's just not clearly meant for racing. I think I got it to lose range once but the drone was almost too far away to clearly see anyway.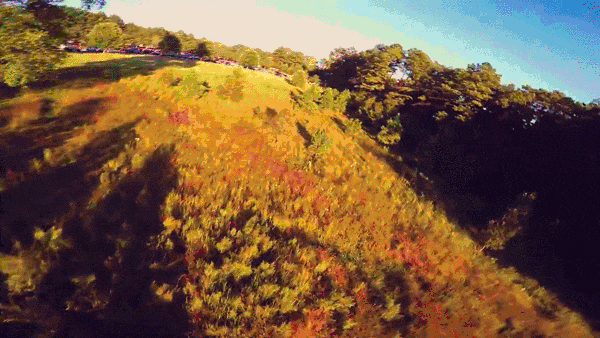 The drone flies for five to eight minutes on the included LIPO battery, which got very warm after a good six minute session. I would say, as a rule of thumb, that is the drone's maximum flight time. Best bet would be to get a higher capacity battery and attach it to the bottom with Velcro, as I did for my last flight. Ideally, I would have loved to use a higher voltage battery but figured the drone was not designed for a 2S 7.4v LIPO battery as it comes with a 1S 3.7v LIPO battery and wasn't looking for a smoke show.

Shutter bug
The Sky Viper V950HD has 720p HD video, plus a still camera, with an included 4G micro SD card, which I thought was a nice touch. The camera has an adjustable height angle, but that feature is not automated. Also, I can't see myself using the video footage as the drone suffered from "Jello" shakes because of the vibration. While the camera is still fun, you're not going to make a nice video with this drone.
What you get
The $89 Sky Viper V950HD comes with the quadcopter, four-rotor drone, RC transmitter, camera module, 4GB micro SD card, micro SD USB adapter, a rechargeable LIPO Flight Battery, charging cable, two sets of props, four extra screws, screwdriver and its instruction booklet. Plan to order at least one extra battery pack, especially if you plan to bring this to the park so you can get in some decent flight time. Also note: FAA registration is required in order to fly this drone.
Bottom line
For the price, the drone is really fun for beginners, someone moving up to their second drone, or those looking for something larger with a camera. This might not be the right drone though for anyone looking to stick with the hobby or "Go Pro." And those looking for a quality video platform should try to move up to something like a Phantom, if funds allow. Expert pilots might be disappointed with the motor power and flight characteristics.
-Jeremy Wyckoff is GearBrain's drone review and an expert FPV and freestyle drone flyer, builder and racer. Wyckoff's spends 4 to 6 hours a week flying drones, including five that he built on his own. Riding motorcycles for the past 16 years, Wyckoff started stunting in 2004 after a crash left him with 70 staples in his leg. He still pushes the limits, but in "..closed areas like parking lots, where there are no cars, obstacles or other distractions." Although bikes of all kinds are his passion, you'll also likely find him on a skateboard, snowboard, unicycle or rollerblades. Check out his YouTube page here.