Three years ago, we were sent this smart device that claimed it could see behind walls. We were a little skeptic at first, but after testing the device in a real home with normal connectivity, we were sold. The smart device was called Walabot, and it was the first smart stud finder to hit the market. However, there were some limitations with this first version. It worked on Android phones only and you had to attach it to your smartphone for it to work properly. The company's second generation, Walabot DIY 2 is a big improvement over the first gen, and we got to test it recently in a real home. Check out what we learned from testing this new smart stud finder.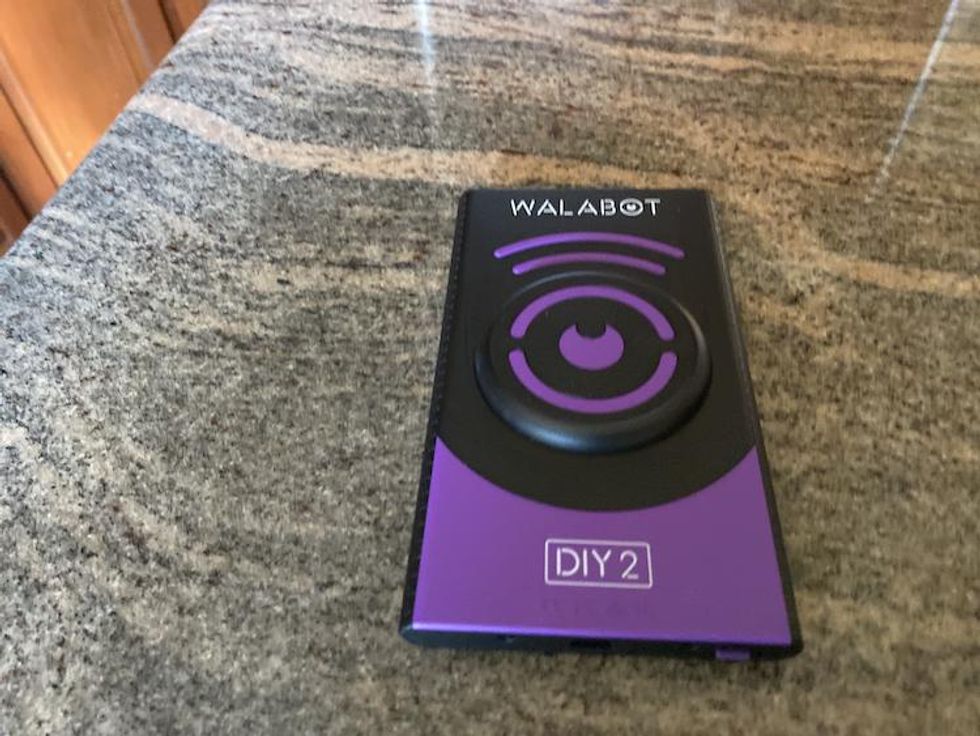 Walabot DIY 2 is an improved smart visual stud finder.GearBrain
What is Walabot DIY 2?
Walabot DIY 2 is the second generation of the successful Walabot smart stud finder. It works on a Wi-Fi connection to help you identify what is behind your drywalls. The device has a built-in rechargeable battery which can scan your walls for up to five hours without draining your smartphone's battery.
It's the perfect solution for any level of technical and home renovation task one might want to take on today. If you are a do-it-yourself (DIY) homeowner who likes to do their own repairs or a veteran handyman or home renovation guy, this new visual scanner will work for you. It comes with an enhanced UX design to suit everyone's needs.
What can Walabot DIY 2 see behind your walls? It can see a lot. The Walabot DIY 2 can see up to four inches into your drywalls. You will be able to see your pipes, studs, wires, metal and even movement from little friends on the other side. It's a device that can help prevent you from puncturing a pipe or cutting an electrical wire while drilling a hole or hammering a nail into the wall.
The device has two scanning modes: Images and Expert. The Image scanning provides an exact location of the studs or any other item (like a pipe). The images are color-coded and labeled by Walabot to make it easier for you to identify and grab a screenshot on your mobile device. The Expert Mode is used when you are looking for little friends or movement behind your walls. It can help you locate them so you can quickly start the elimination process.
Scanning Modes on Walabot DIY 2 Visual Stud Finder - Image Mode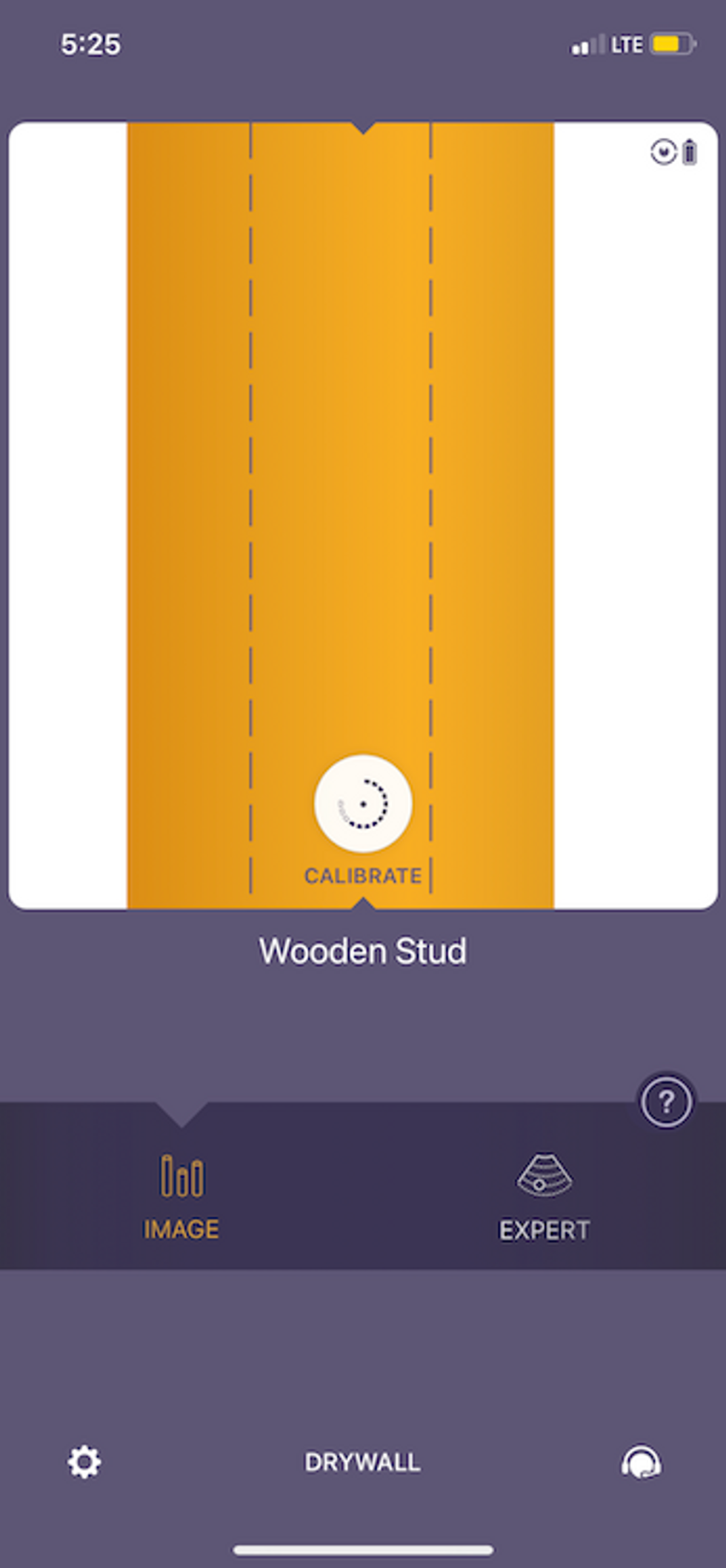 Image Mode in Walabot App
GearBrain
Image mode provides exact location of the studs or pipes and labels them for easy identification.
Scanning Modes on Walabot DIY 2 Visual Stud Finder - Expert Mode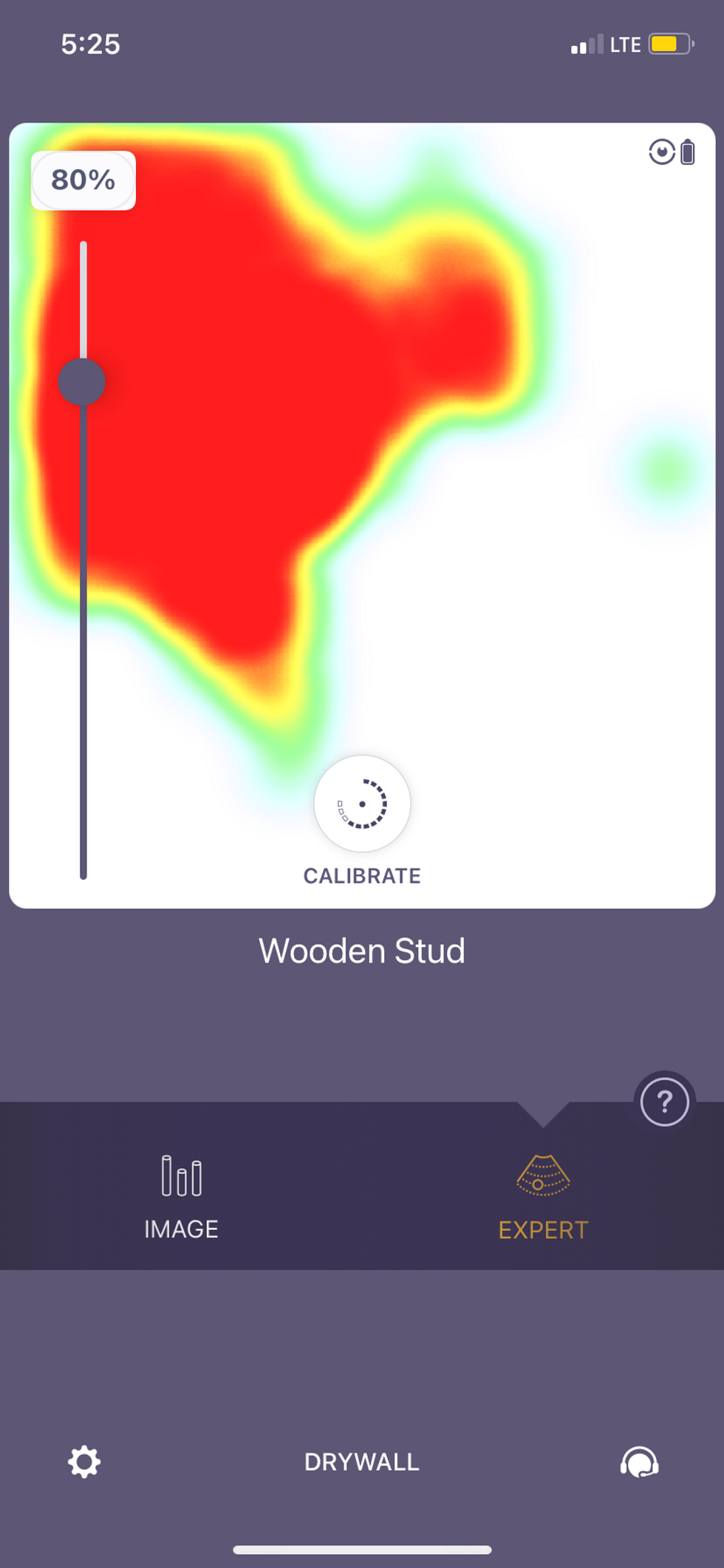 Expert Mode in Walabot App
GearBrain
Expert mode is used to look for more living creatures that might behind your walls.
How to install and use the Walabot DIY 2?
Setting up and using your Walabot DIY 2 smart stud finder is quick and easy. It will take you longer to charge your Walabot, which you should do first, than it is to setup the device. Once your Walabot is charged and you have downloaded the Walabot app onto your Android or iOS device, you will need pair the device to your home Wi-Fi network. Follow the instructions in the app to pair your Walabot DIY 2 with your Wi-Fi network. The app also has good tutorial videos for you to get familiar with using the smart stud finder. They are worth watching.
Once your Walabot DIY 2 is connected to your home Wi-Fi, you are ready to go. For all drywalls you plan to scan, you will have to calibrate the Walabot before scanning. The calibration process is key to having Walabot provide accurate readings. Just follow the prompts in the app to calibrate your Walabot. It will only take a few minutes. Once done, you are ready to start scanning your walls.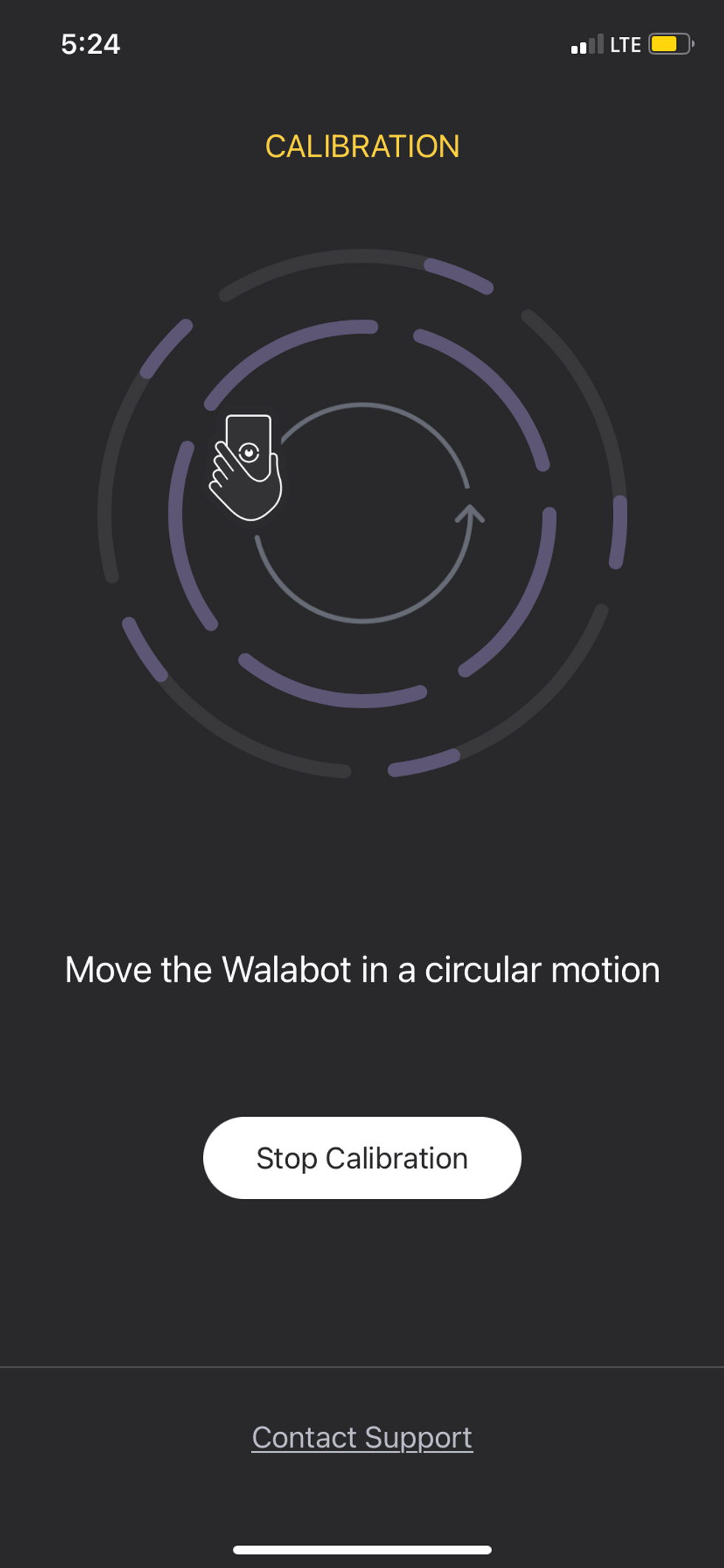 Calibrating your Walabot DIY 2 is easy and the app will guide you through the process.GearBrain
Performance
Since GearBrain tested the first generation of the Walabot years ago, we were familiar with using a smart stud finder. However, the first version of the Walabot was a little funky since the device was big and had to be attached to our cellphone. The Walabot DIY 2 is a welcome addition to the Walabot family. It comes with a slim design and ease of use. You don't have to attach it to your smartphone for it to work. It will work unattached or attached to your smartphone. Just place it on the wall, calibrate and start to see the images on your smartphone. And the two scanning modes are unique. The Image mode makes it easier for you to see and identify the studs and pipes behind the walls. Expert mode is good and should be used for when you want to see if there is movement by little friends in the walls or you think there might be a little visitor behind your walls. When using this mode, it reminded us how an PIR sensor would work and show images from a security camera in app. PIR sensors use heat sensing to identify and distinguish between a person, car or pet. With the Walabot DIY 2, viewing the images on your smartphone screen in Expert mode were similar to the PIR sensor experience.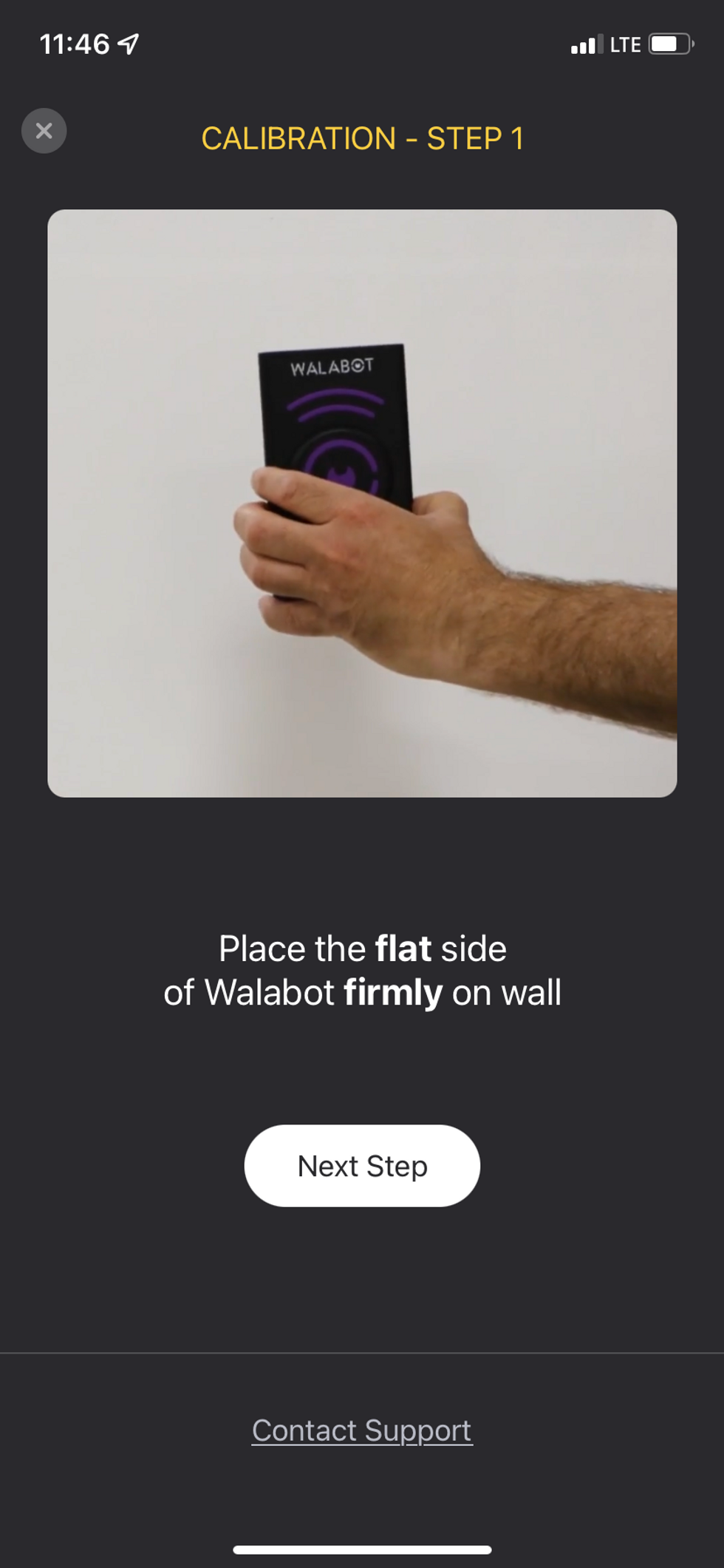 Another nice upgrade is how the Walabot DIY 2 can now work with both iOS and Android devices. If you have an iPhone 7 or Android OS 8.0 and above mobile device, you are good to go with the new smart stud finder. The original Walabot was only compatible with Android smartphones.
What is unique about the Walabot DIY 2 is how it connects to your home Wi-Fi network. Some apps will connect to your home Wi-Fi network but when the app is not in use or out of range, they connect to the internet using your mobile data. With Walabot DIY 2, you will only be using the Wi-Fi signal on your smartphone to connect to your home or work Wi-Fi network. No mobile data will be used.
Cost
The Walabot DIY 2 costs $185.95 but is available for $139.46 on the company website. There is also a Walabot DIY 2 Bundle which retails for $235.95 but on sale for $162.82. The Bundle consists of a Walabot DIY 2 and a protective case. You can also purchase Walabot DIY 2 on Amazon.com.
Walabot also has a new scanner, Walabot DIY Plus X. This device comes with a fast start scanning feature, enhanced user experience and a redesigned casing. This Walabot costs $89.95 but is on sale for $71.96. It works just like the DIY 2 however, only on Android devices with 7.0 and above OS. It's not compatible with Apple iPhones or iPads.
Summary
The Walabot DIY 2 is a reliable tool for anyone who likes to do home repairs or needs a stud finder. This new and improved version is well-designed, lightweight and simple to use. You don't have to be a home repair expert or a contractor to operate this device. And unlike the first version of the Walabot, you don't have to put your smartphone on top of the stud finder to see the scan on your smartphone screen. Separating the two devices was smart and now offers users options for use of the perfect visual scanner every home should have today.
Another new improvement we liked was the addition of an iOS version of the Walabot. When we first tested the Walabot years ago, we didn't like that it only worked on Android devices. The addition of an iOS version to the Walabot DIY 2 line was a good one.
Overall, we recommend Walabot DIY 2 to anyone who needs and wants to see what's going on behind their walls. The Image mode will make it easier for users to see the items behind their walls which will be helpful when securing your pictures or installing a wall mount for your new smart TV on your drywalls. It's also helpful in locating pipes or wires in your walls which is important to know if doing any remodeling. And lastly, this new smart stud finder is the perfect device for those of us who want to know if there are any little pests running through the walls of our smart home.
Pros
Works without being attached to your smartphone
Compatible with iOS and Android Devices
Slim and lightweight design
Cons
Check out The GearBrain, our smart home compatibility find engine to easily find other smart home devices.
How to Find Products in The GearBrain, Our Compatibility Find Engine for Smart Devices www.youtube.com