Like GearBrain on Facebook
The Walabot DIY Plus is the latest device from Vayyar, a scanner that can now see through material including plaster and lath — arming contractors and home do-it-yourselfers with more ability to know what's going on behind their walls.
Lath and plaster is particularly dense material, found in one out of five U.S. homes, said Vayyar, the company behind Walabot. The new device, priced at $89.99, can now scan through walls made up of this — making it easy to pick out metal and wood studs, pipes, wires, rodents, and even a wasp's nest or two. (The company says it has heard from customers who have discovered insect nests using their Walabot.)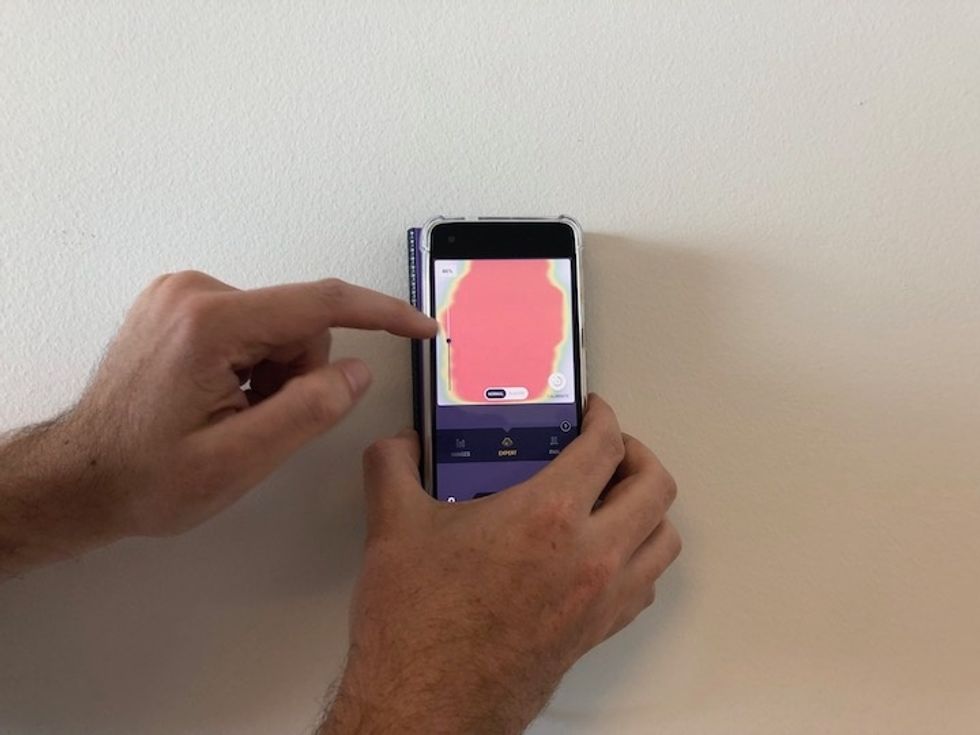 Connecting to an Android smartphone, the Walabot DIY Plus displays raw data giving professionals more clues of what's behind a wallGearBrain
Read More:
The Walabot DIY Plus, available now, takes advantage of Vayyar's radio-wave based sensors, and inside every Walabot are antennae sending tens of thousands of signals out per second. That means the Android-only Walabot DIY Plus can see up to four-inches into a wall, and build out a 3D map of what's happening inside.

How it works
After connecting the Walabot to an Android smartphone, and linking the two via a USB cable for power, users calibrate the device by moving it against the wall. First, you do a pan across the wall to show, in general, if there are items underneath.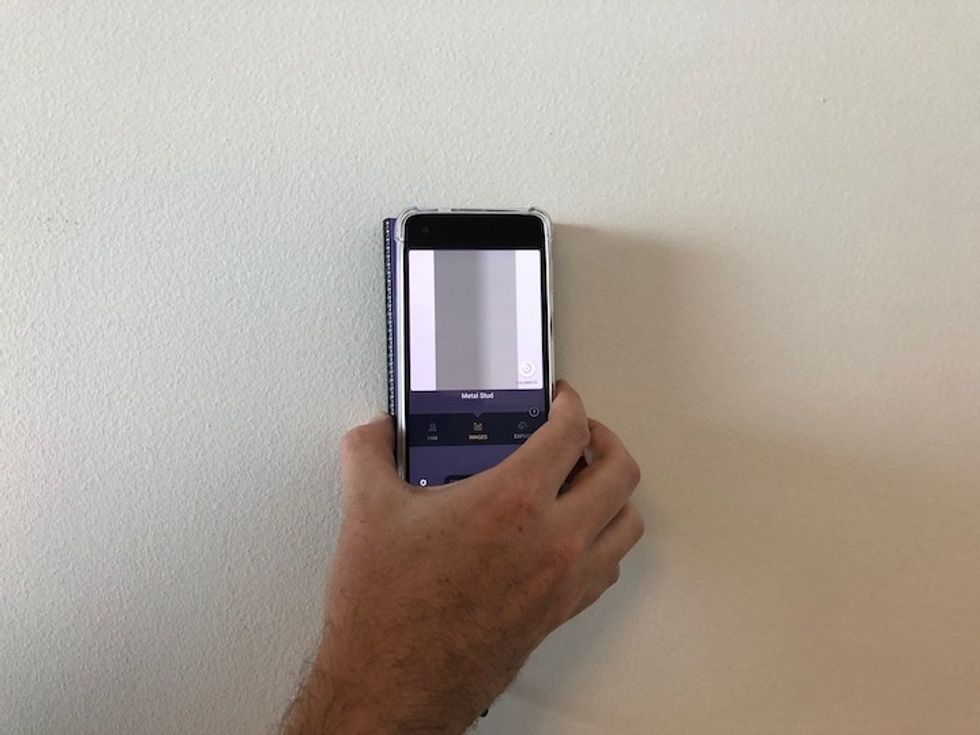 After reading the raw data, Walabot DIY Plus can bring up a clean visual of what's behind a wall, and even label it clearly.GearBrain
Next, raw data appears on the smartphone screen, and the final set of images are the actual visuals — which could include a wall stud, pipe, or wiring, among other details. The screen even labels what you're seeing. This visual image is different from traditional stud finders which may set off an alarm, or turn on a green or red flashing light — and likely more useful particularly for home users.
Walabot Home
Vayyar's technology is also at play in a new set of products launching in June, that extend the use of its fall detection device, Walabot Home. The company released the Home sensor last year, which is designed for the bathroom and is mounted on the wall, able to tell when someone has fallen.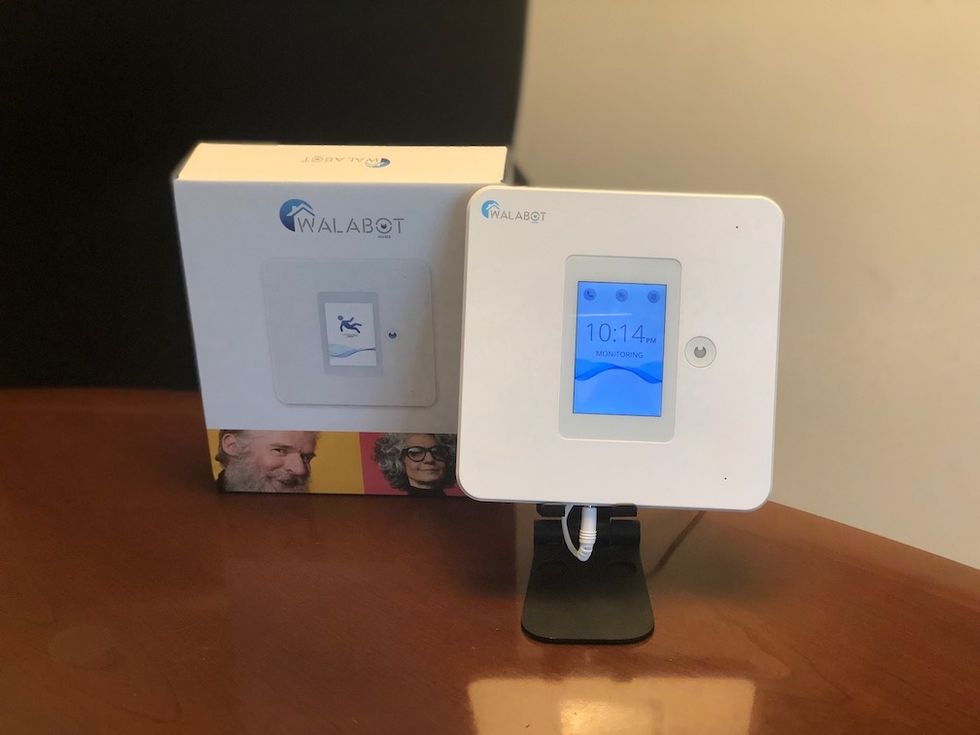 Walabot Home is launching two new kits to expand its fall detection feature throughout the homeGearBrain
The device plays an alert if senses someone has fallen down, asking them to stand up and press the cancel button. If not, the Walabot Home starts to contact a caregiver, which can initiate a two-way call between the person who may have fallen. This plays into the new trend of smart home products that monitor those who are getting older, allowing them to age at home, including those from Alarm.com and Hive.
Two new kits, one for apartments and one for the home, will be available around Father's Day, and include multiple Home devices to be placed in other rooms. The sensor will also extend calls to three different people, and continue to try and connect until someone responds. Calls can't be made to 911 – customers said they want to control who gets notified — but the company is evaluating whether there is interest from users to add call centers to the list of options.
There will be a monthly fee for monitoring the Walabot Home devices — depending on the number someone has installed — ranging from $4.99 to $9.99 a month.
Like GearBrain on Facebook