Pros: Easy installation, fits any standard door and peephole. Color monitor, detects motion, two communication.

Cons: Motion detector is very sensitive, night vision is fuzzy, 720p HD camera, doesn't function reliably through a storm door.
How many times do you go to your front door and look through a small peephole to see who is on the other side? Imagine if there was a way to see people on the other side of the door, whether standing right behind the door or sitting on your couch? Thanks to Yale Real Living and their new Look Door Viewer you can. The Look Door Viewer is a new kind of peephole for smart home owners wanting to see—and speak—to visitors from anywhere. Just connect to the Yale Look app from your smartphone (iOS or Android device) and you will be able to not only see who is at your front door but also speak to them. Here is our review of the Yale Real Living Look Door Viewer.
Yale has two types of Look Door Viewers: Look Door Viewer with WiFi and Digital Door Viewer (Standard and Premium versions). The Digital Door Viewers function the same as the Look Door Viewer with Wi-Fi except they don't connect to your smartphone. Therefore, you can't see who is at your front door from anywhere. You need to be behind your door. For this review, we tested the Look Door Viewer with Wi-Fi.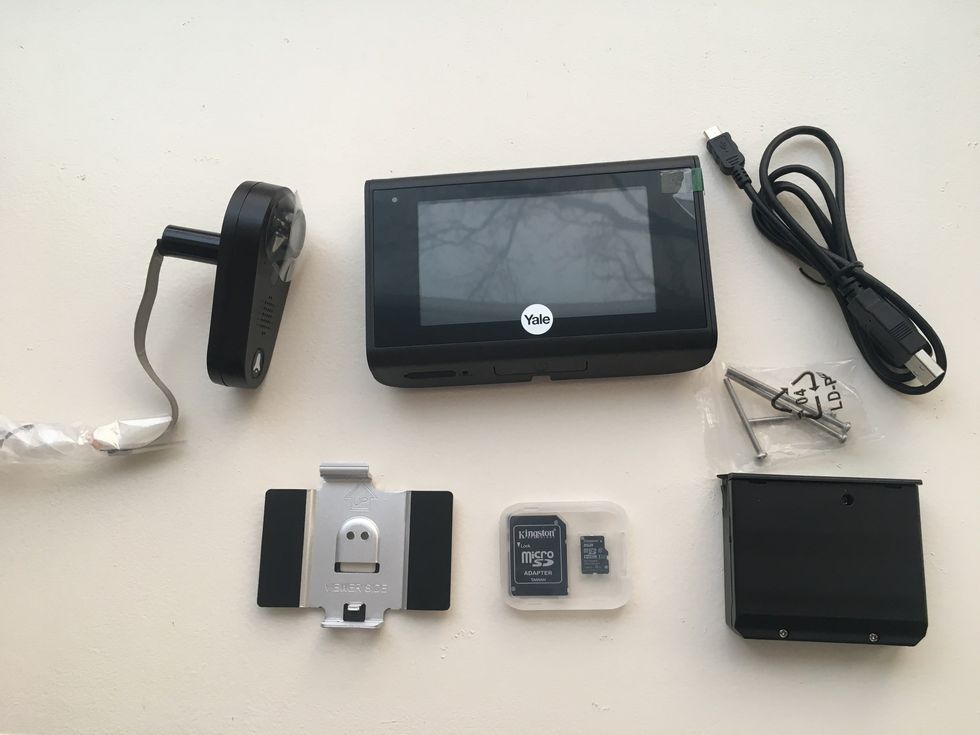 The Look Door Viewer with Wi-Fi is easy to install and connects to Android (running 4.0 or later) and iOS devices (iOS9 or later) using Wi-F.

Inside the box:
Yale Real Living Look Door Viewer
Micro SD Card
Mounting bracket and screws
Door template
Rechargeable batteries
Micro USB cable
To connect to Wi-Fi, the device requires a 802.11 b/g/n Wi-Fi Network with 1mbs internet connection. The Look Door Viewer has an HD 720p camera which you can configure motion detection in a 3 to 6' range. It has full color with 105 degree wide angle view.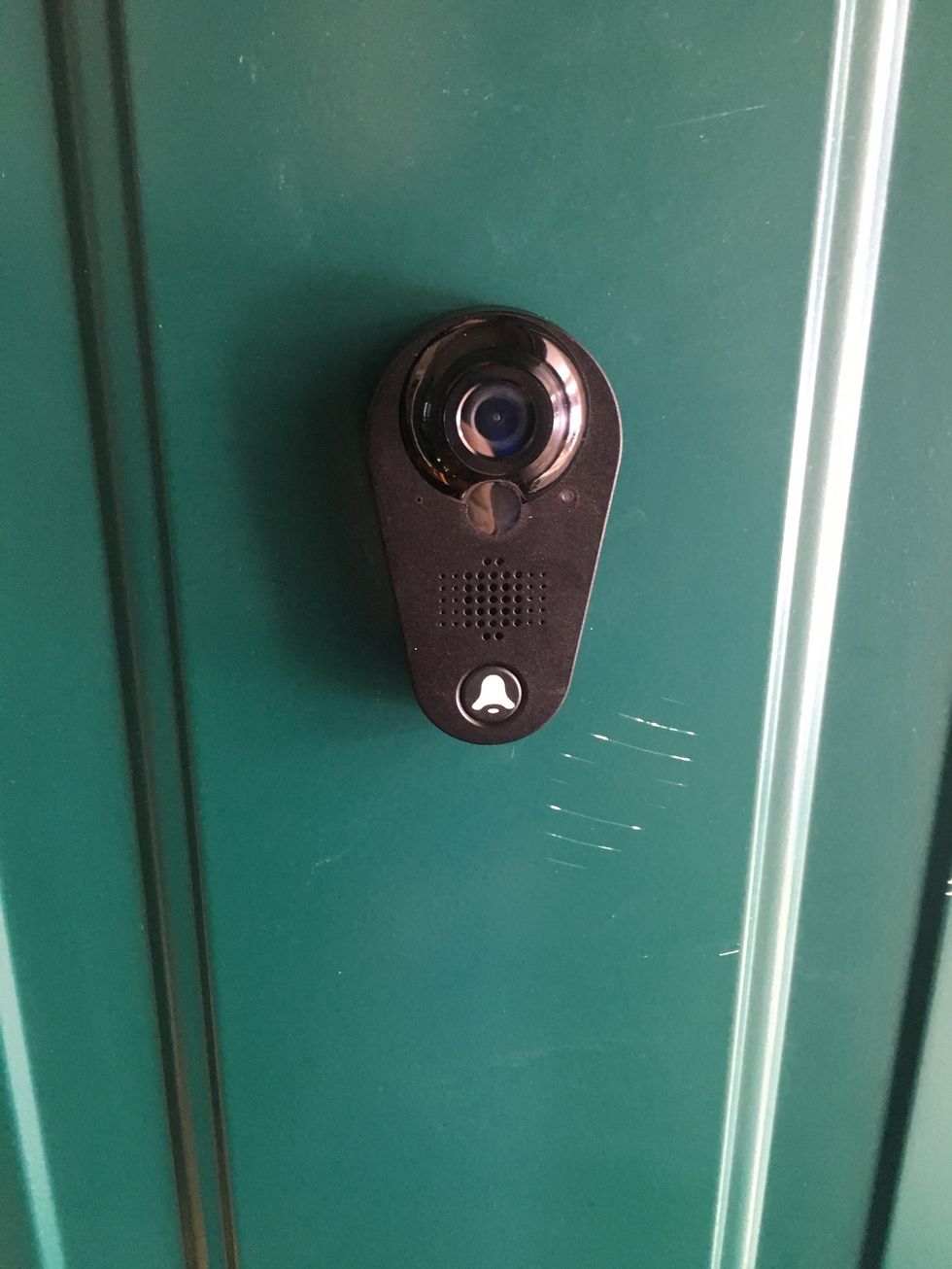 Installation

We found the installation very easy. All you need is a Philips-head screwdriver and a drill with 9/16" drill bit. (Note: you only need the drill if you need to drill a hole.) The Look Door Viewer replaces any existing peephole viewer with a 9/16" through hole and in standard doors from 1.5" to 2.75" thick. This device worked great in our test door. I took out our existing peephole and dropped in the Look Door Viewer.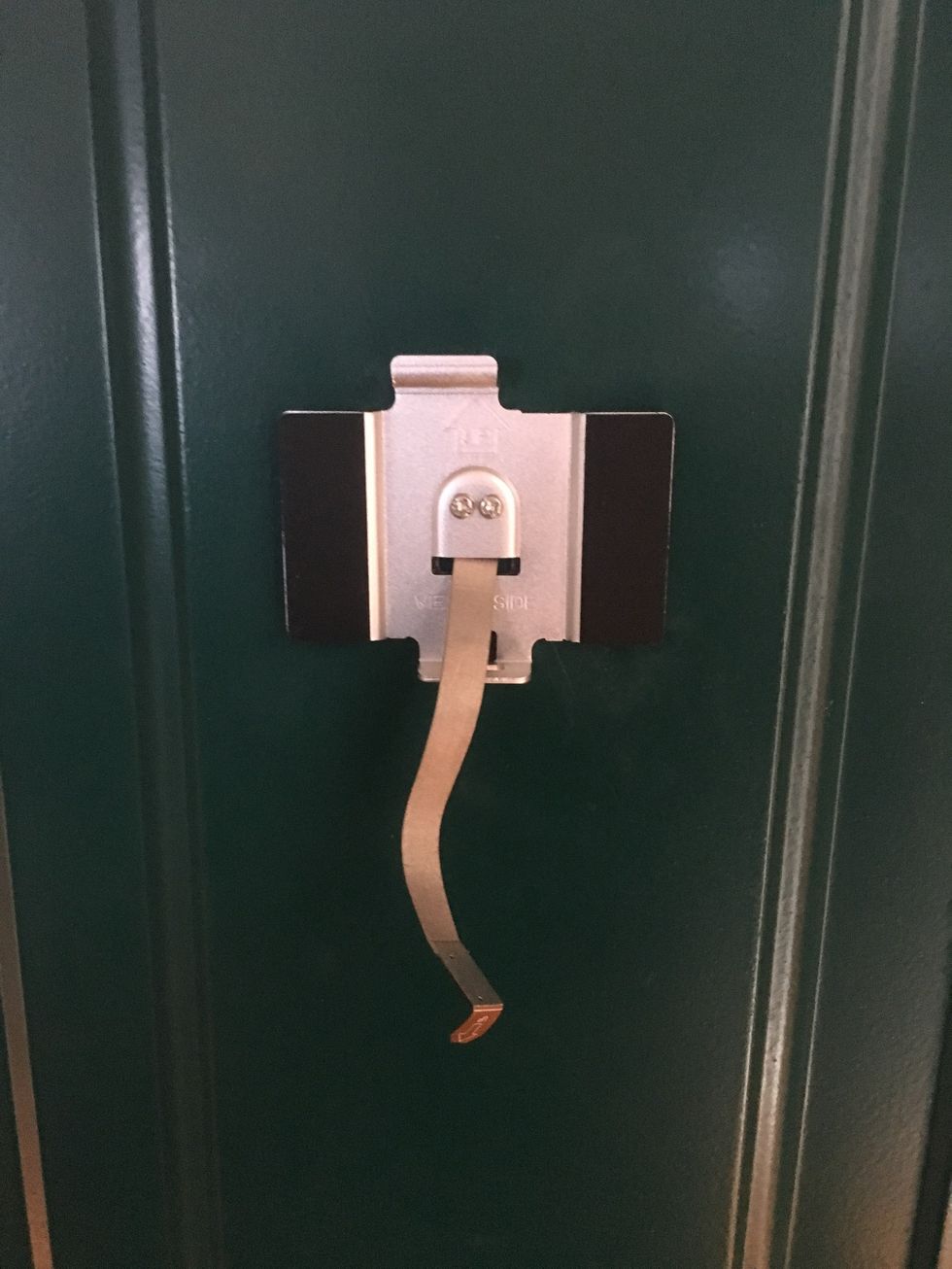 Setup

Once the old peephole is out of the door, I inserted the front piece of the Door Viewer and threaded the wiring through the hole. Then we got the mounting plate and installed it using the supplied screws. Note: make sure you insert the wire through the mounting plate before securing. Once mounting bracket was secure, we got the Look Door Viewer and connected the wiring to the back. It should easily slip into the slot. Once connected, we easily snapped the viewer to the back of the mounting bracket.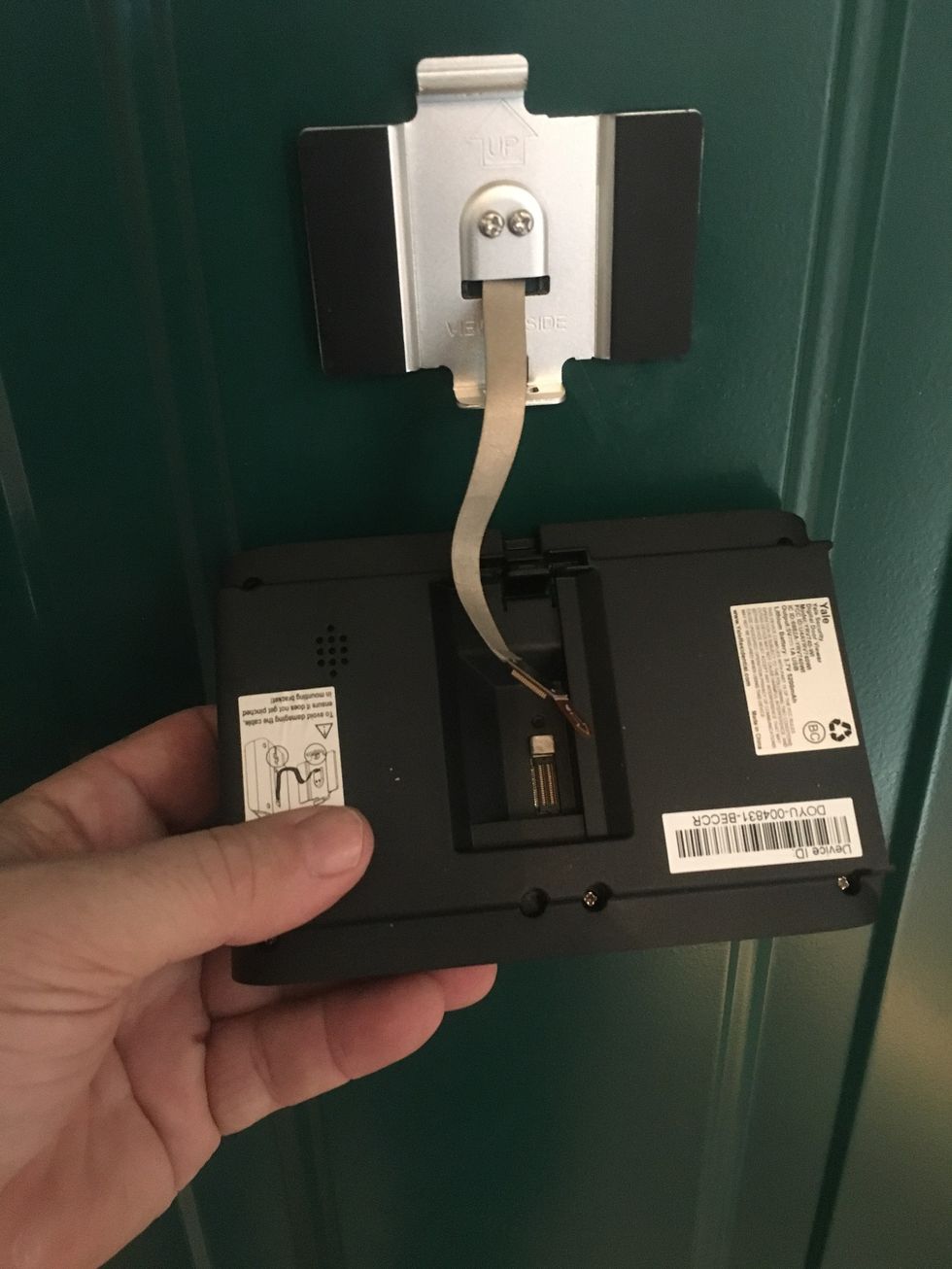 Next we inserted the removable battery pack. Make sure you power up the battery pack before installing. This will take a couple of hours at the start to charge. If not fully charged, you might have issues during the setup process with the mobile app. Once we inserted the battery pack, we saw a blue and red flashing light on the Viewer. This is normal. This means the Viewer is ready to connect to your Wi-Fi. If you don't see the blinking lights, you might connectivity issue with your Look Door Viewer and the app. You will need to check the connection on the back of the Look Door Viewer. Sometimes when you snap the Door Viewer back on the mounting bracket, you may knock the wiring loose. This happened to us when testing.

At this stage, you are ready to download the Yale Look App which is available on either Apple's App Store or Google Play. Since we were using an iPhone 6S, we downloaded the iOS app. Once downloaded, you need to log in or setup an account. If you already have a Yale Real Living account, you can use the same log in. Since we recently reviewed Yale Assure Smart Lock, we just used that account's log in information. But you need to know the Look Door Viewer will only work with the Look app. If you have a Yale Assure Smart Lock or another Yale smart lock, you can not use the app for this device to control the Look Door Viewer. We were a little surprised with this setup.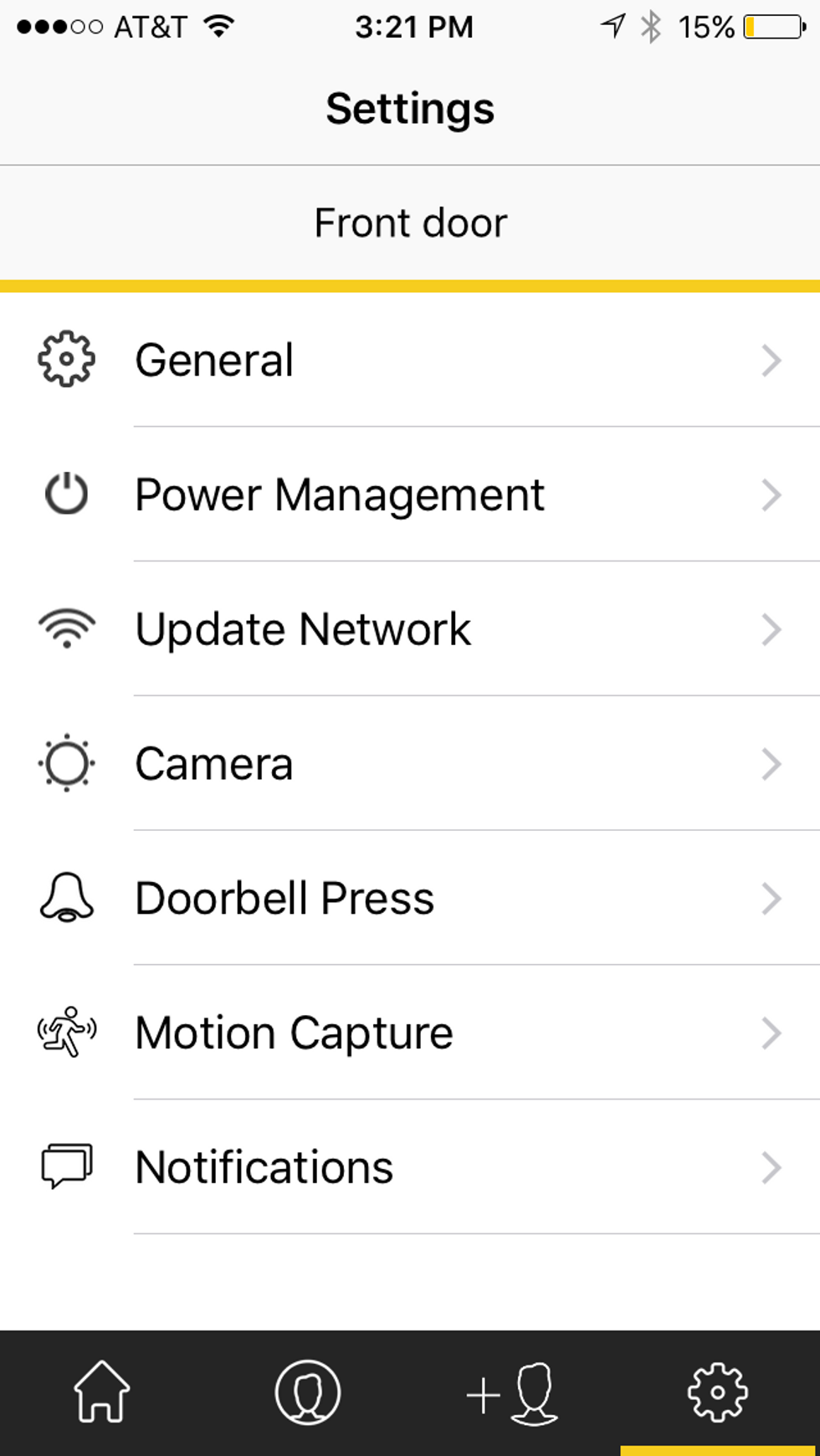 Once logged in, we followed the steps to connect the Look Door Viewer to our Wi-Fi, which was quick and easy. Then we had to decide what the Look Door Viewer will record when someone approached our door and rings the doorbell. You can either have a picture taken or a video. For videos, Look Door Viewer will take short video clips. For photos, the device just takes a quick photo of the person at your door. Video will drain your battery but it's a nice feature. When we tested the Look Door Viewer we had video enabled and it drained our batteries in less than a day.

Performance
Yale's Look Door Viewer comes with a doorbell and motion detector up to 6 feet. Through the app, you can determine the sensitivity of the motion capture. Be careful when setting the motion because if you don't have the right settings, the doorbell will go off. If you want, you can set the motion detector when you are not at home and then turn it off when you are home. This will help save your batteries. The doorbell will go off when a visitor presses. Through the Look app, you can select the settings to capture a video or photo when doorbell is pressed. You can also select night vision.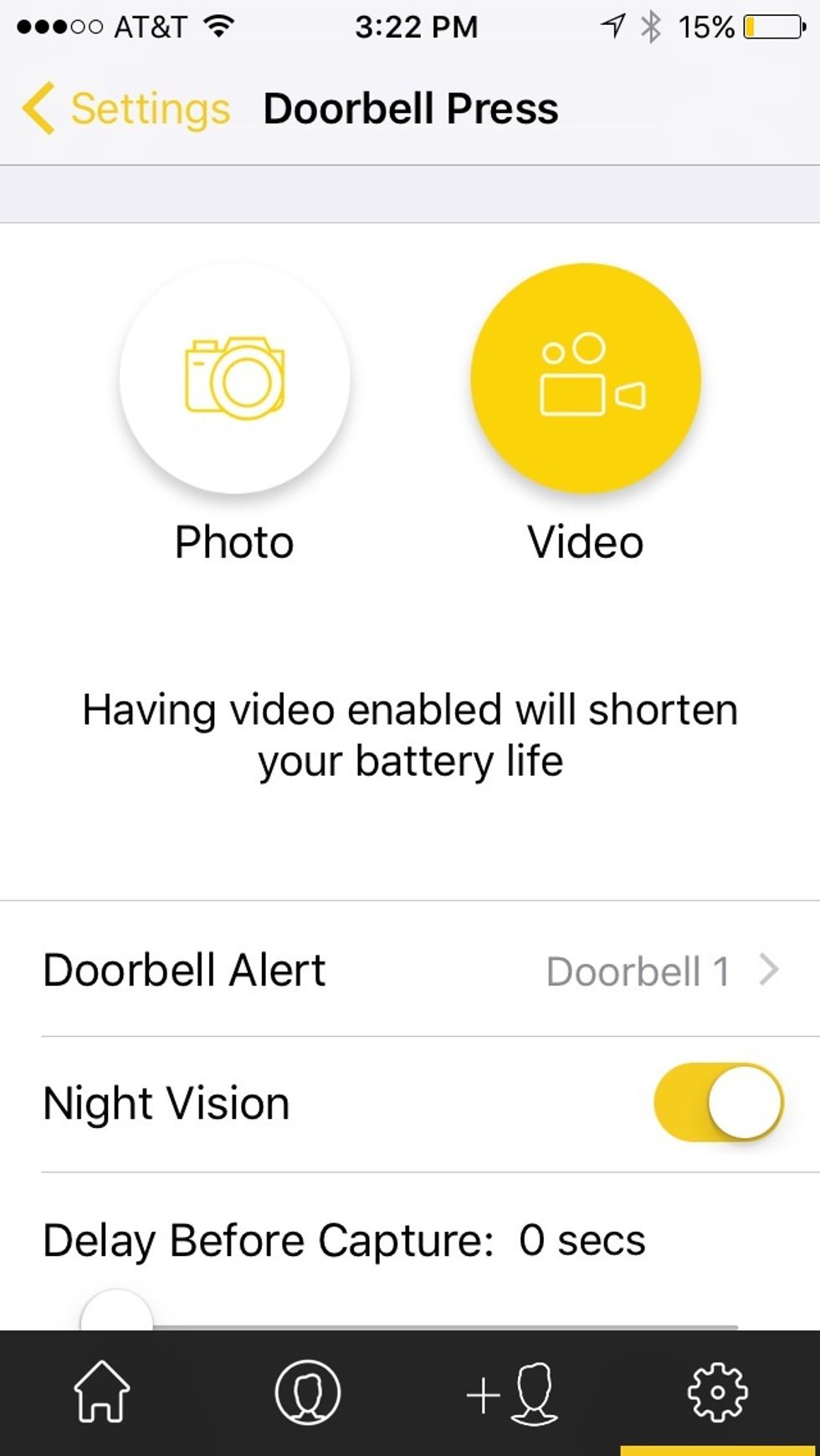 The Look Door Viewer has a microphone, speaker and a HD camera on the outside unit. On the inside of the door is a simple color monitor with a wide-angle view (105 degrees). The HD camera is designed to work in temperatures as low as -30°F (-20°C)

In testing the Look Door Viewer, we found the two-way communication to be slightly delayed. The sound was okay and clear. But when someone talked, there was a three second delay to the smartphone—as well as when we spoke back to the person outside.
The camera on the Look Door Viewer is very good during the day but at night, the images were not as crisp looking. We also found with a glass storm door between our front door and the outside the Look Door Viewer gave off a glare which distorted the photo or video of our visitor. Per Yale, the Look Door Viewer camera will not function consistently when installed behind a glass storm door. Therefore you should turn off the motion sensor in the Look app.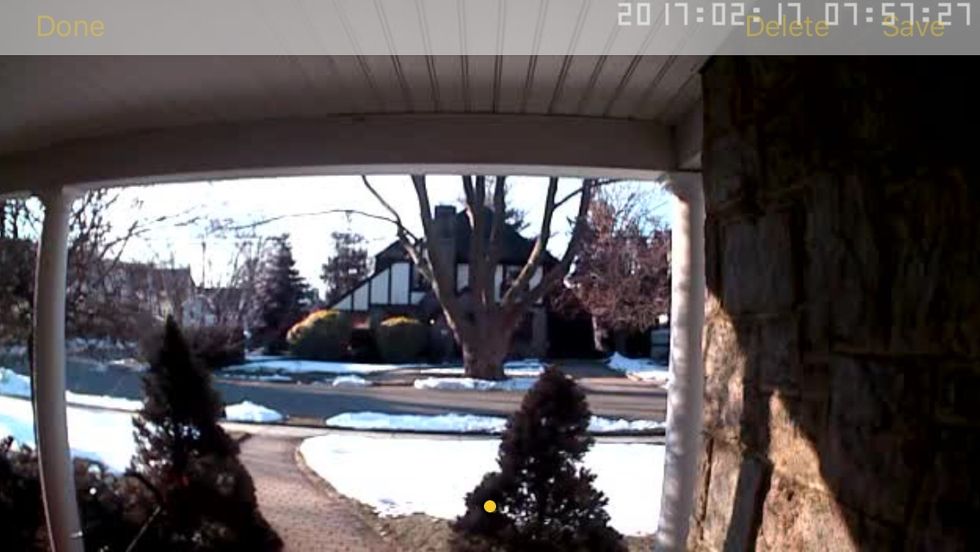 Daytime view from Yale Look Door Viewer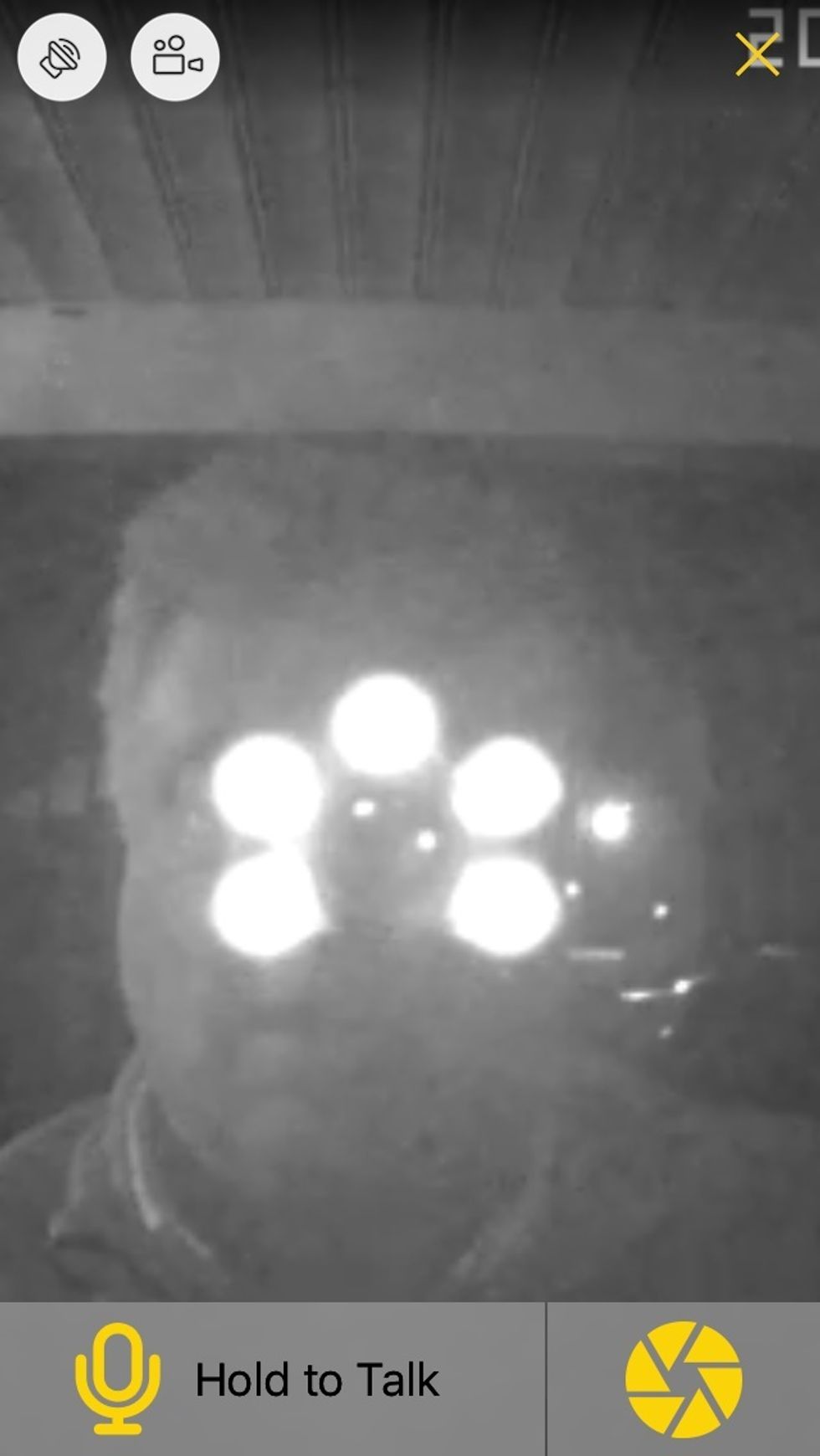 Night time look through glass storm door with Yale Look Door viewer on app.
The Look Door Viewer comes with an SD slot for you to manage and store images and videos. We liked the fact the videos and photos are time and date stamped. This is a nice feature. You can also access your videos and photos through the Look app which is also helpful.

The retail price of Yale Real Living Look Door Viewer is $179 and available on the Yale website as well as Amazon. You can also buy Look Door Viewer online at Walmart, B&H and lock specialty sites. Yale mentioned they will be coming out with a Z-Wave compatible Look Door Viewer later this year.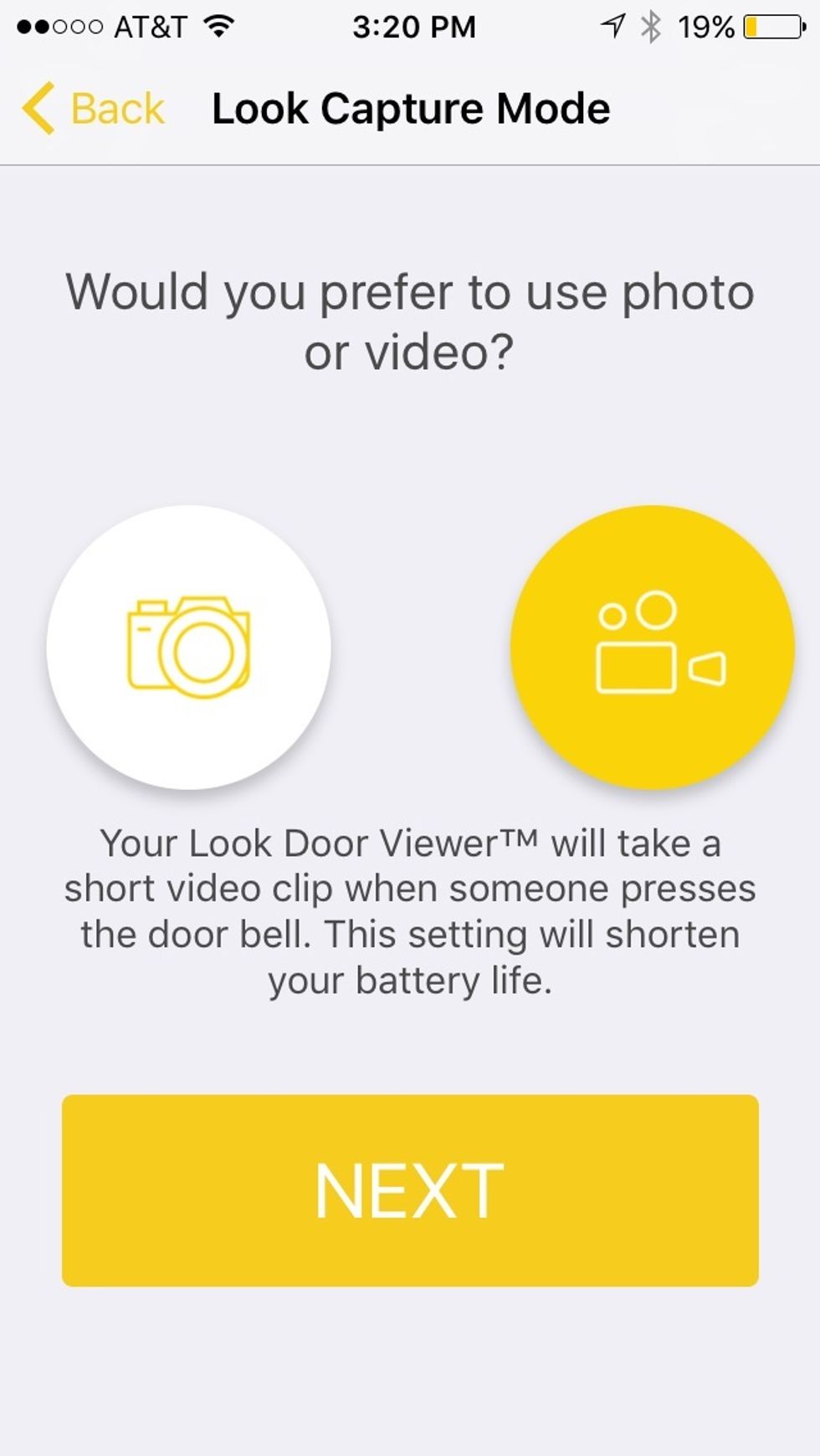 Summary

Yale Real Living Look Door Viewer with Wi-Fi is a good first generation smart peephole. It's easy to install and works well through WiFi connection. This connected device can work well in apartments or homes without storm doors. It's priced around the same as a smart Wi-Fi enabled video doorbell (i.e. Ring costs about $180) but a lot easier to install. However, the video doorbells do have better night vision and don't have to worry about looking through storm doors.
GearBrain's recommendation is to consider buying this device if you are in the market for a video doorbell and you don't have a glass storm door on the door you plan to install Look Door Viewer. We hope Yale will fix the camera/motion detection issue in the coming months and then more consumers can enjoy this new connected smart peephole.