As Tesla delays the arrival of its Model S Plaid edition, Croatia electric car maker Rimac has revealed an EV that is even quicker.
Named after a Croatian wind, the Nevera is Rimac's second car. It is the production version of the company's C_Two concept that has been in development since 2018 and aims to set a new benchmark for production vehicle performance.
Read More:
Rimac says the Nevera is powered by four electric motors producing 1,914 horsepower and 2,360 Nm of torque. It also says the car can accelerate to 60mph in 1.85 seconds, complete a quarter-mile sprint in 8.6 seconds, and has a top speed of 258mph. When driven more sedately, the Nevera has a claimed WLTP range of 340 miles, and can charge from zero to 80 percent in a little as 19 minutes.
These statistics make the Rimac Nevera the fastest-accelerating street legal car money can buy – a claim Tesla also makes for its upcoming Model S Plaid.
That car, a family sedan and not an exotic hypercar, has three motors producing 1,100, a claimed 0-60mph time of 1.99 seconds, a quarter-mile time of 9.23 seconds and a 200mph top speed. Tesla claims this version of the Model S has a range of over 520 miles.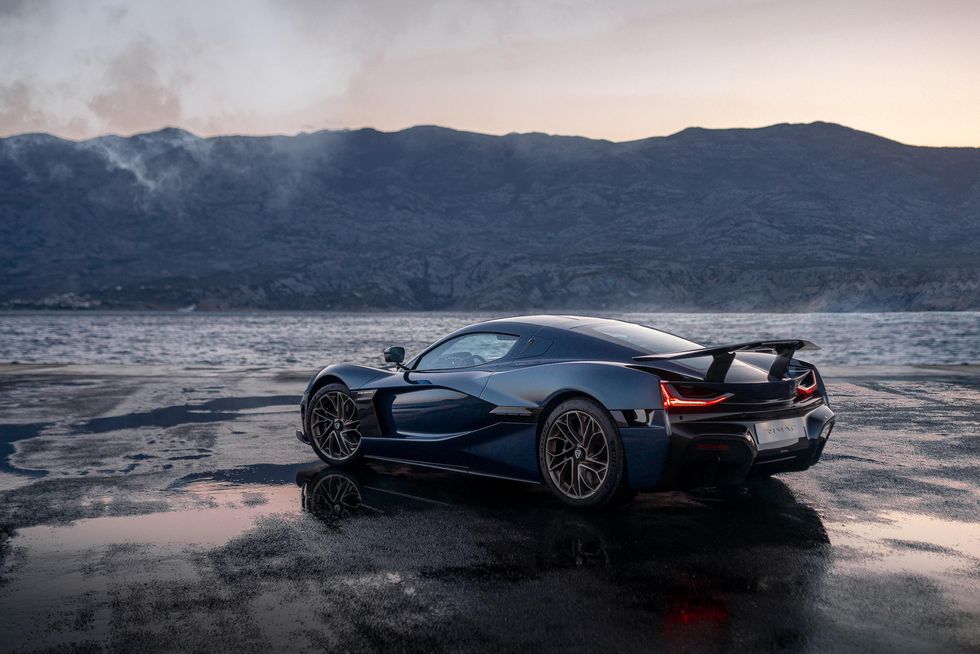 Rimac will build 150 examples of the NeveraRimac
Rimac's reveal of its Nevera today could be why Tesla boss Elon Musk said over the weekend that the launch of the Model S Plaid has been delayed from this week until June 10. Musk said: "Model S Plaid delivery pushed to June 10. Needs one more week of tweak. This car feels like a spaceship. Words cannot describe the limbic resonance."

Given the Tesla website currently describes the Model S Plaid as the "quickest accelerating car in production today," Musk might be using this extra week to dip below Rimac's 1.85-second benchmark.
Despite the remarkably close performance statistics of Rimac and Tesla, these two cars are in very different sectors of the market. One is a $2M hypercar of which just 150 examples will be made, while the other is a circa-$150,000 sedan with seating for five (plus an option for seven).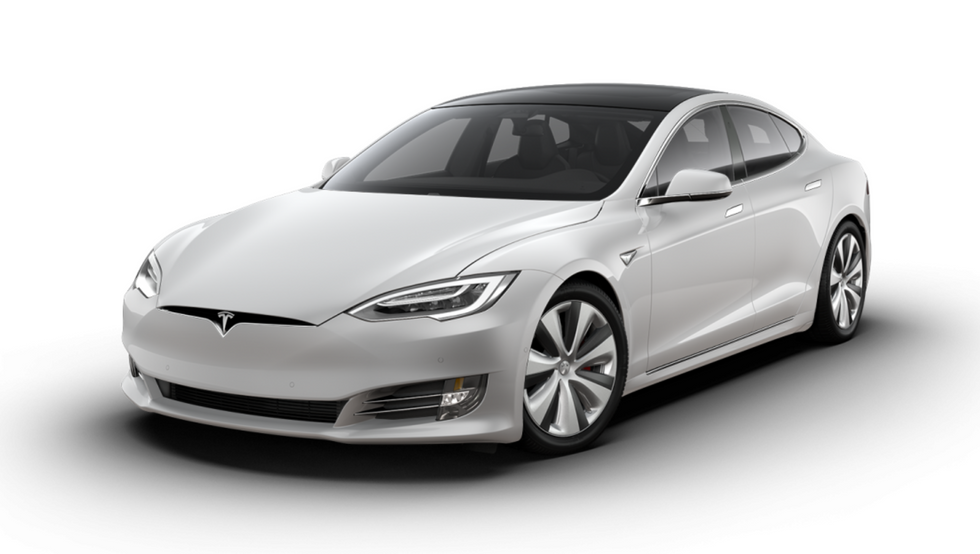 Tesla's Model S Plaid is due on June 10 Tesla
It should also be explained that, while Rimac says the Nevera can charge at a rate of 500kW, the quickest public chargers are currently limited to around 350kW. This is still quicker than Tesla's Supercharger network, however.

There is also the question of the second-generation Tesla Roadster. Announced back in 2017 and originally intended to arrive in 2020, the sports car is claimed to also hit 60mph in under two seconds, have a top speed of 250mph, and have a range of some 600 miles. Tesla says it will have more to share on the Roadster's progress later in 2021.
A Roadster currently resides in the Petersen Automotive Museum in Los Angeles, with a plaque claiming a SpaceX version of the car, complete with rear-facing thrusters, can accelerate to 60mph in 1.1 seconds. This has not yet been demonstrated publicly.
Echo-Auto with Alexa Smart Assistant Hands-Free Alexa for Vehicle Car