Samsung is to begin selling its first 8K televisions this September, in sizes range from 65 inches to 85 inches.
The television called the Q900R QLED 8K, uses artificial intelligence to upscale lesser-quality video (such as 4K streams from Netflix, Ultra HD Blu-ray discs, and even HD content) into 8K.
Read More:
Samsung made the announcement at IFA, Europe's largest technology show which is taking place in Berlin, Germany this week. The television will be available in four sizes - 65, 75, 82 and 85 inches - but prices have yet to be announced. One thing is for sure: these televisions will be incredibly expensive, and likely have five-figure prices at launch.
8K televisions like the Samsung Q900R produce an image measuring 7680 x 4320, with four times as many pixels as a 4K (also known as Ultra HD) television, and 16 times more pixels than an HD TV.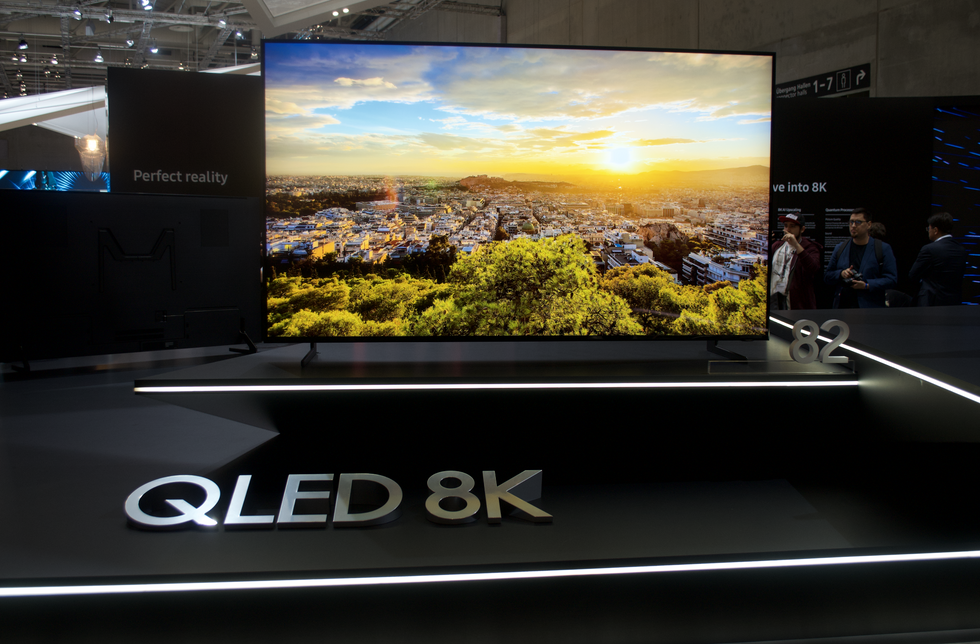 GearBrain
The TV includes the latest HDR10+ picture quality, a maximum brightness of 4,000 nits, and Samsung's QLED backlighting technology, which produces deeper blacks and brighter colors by dynamically lighting only the parts of the screen that need it for each frame of video.

There is also Samsung's 'ambient mode', where the TV can be configured to produce a color on its screen similar to the wall behind it, helping it blend into its surroundings when not in use, or act as a subtle screensaver. Samsung's SmartThings smart home system is also included, letting customers with a SmartThings hub control their devices from the TV.
LG also used IFA to show off its first commercial 8K television, measuring in at 88 inches. Unlike the QLED Samsung, the LG employs OLED technology. LG has not revealed how much the television will cost, or if it will use a form of upscaling technology to improve the quality of 4K and HD content. Unlike Samsung, LG is also yet to announce when its 8K TV will go on sale.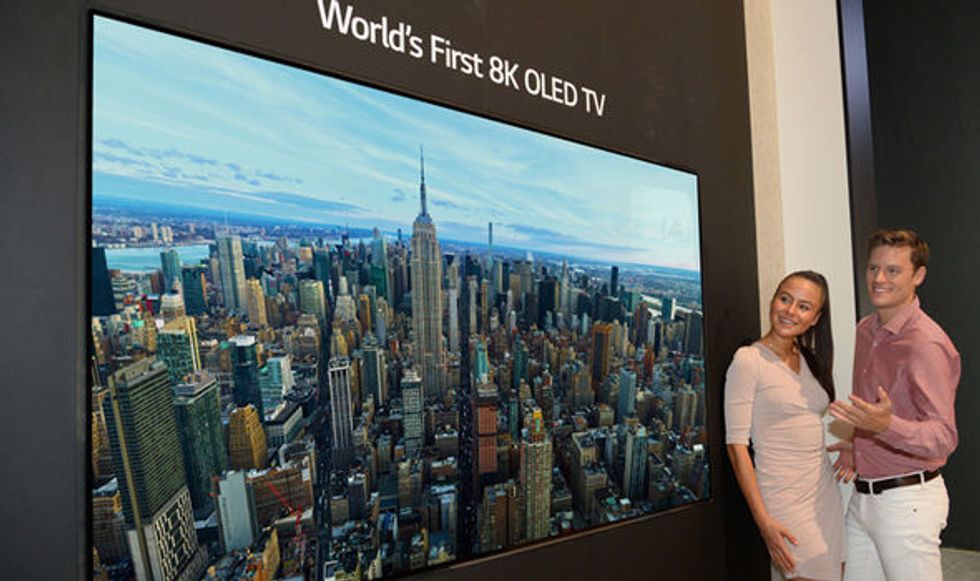 LG
However, while we praise Samsung and LG for pushing ahead with the next generation of TV technology, there is currently no commercial 8K content available to watch on these televisions, and that is unlikely to change between now and when the Samsung TV goes on sale next month. This means there are no 8K streaming services, no 8K movie downloads, no 8K broadcasts and no 8K discs.
This will change over time, but streaming services like Netflix and Amazon only offer a small selection of 4K content, 4K Blu-rays discs command a steep price premium over their HD counterparts, and there are almost no 4K TV channels being broadcast. Given this current situation it is likely to be a long time before 8K content is a rarity worth paying a premium for, let alone the norm.
That said, Japanese broadcaster NHK has pledged to offer the 2020 Tokyo Olympics in 8K, although it isn't known exactly how this will be made available to viewers.
Check out The GearBrain, our smart home compatibility checker to see the other compatible products that work with Samsung SmartThings.