Like GearBrain on Facebook
Just as the smartphone market begins to look a little stagnant, full of identikit devices performing near-identical functions, Samsung and Huawei are locked in a race to take things in a new direction.
Specifically, the two companies are believed to be working on folding smartphones which, unlike their clamshell predecessors (who else loved their Motorola Razr?), will feature a screen that can bend completely in half.
Read More:

At least that is the theory. Rough sketches of such devices have appeared in patents for over a year now, and Samsung has been working on bendable displays for much longer than that.
Now, as Samsung is understood to be nearing the launch of its 'Galaxy X' - a celebration of the Galaxy brand's tenth anniversary - Huawei is poised to steal the limelight.
The world's third-largest smartphone maker, Huawei lacks the brand power of Apple and Samsung, but has made a name for itself in recent years with its Samsung- and LG-baiting flagships, and even some tablets which gave the iPad a run for its money.
The company's next goal is to beat industry-leader Samsung to market and produce the world's first folding smartphone, according to an industry report by Nikkei. According to sources "familiar with the matter," Huawei wants to be first, but doesn't care (at least initially) how many of its folding phone are actually sold.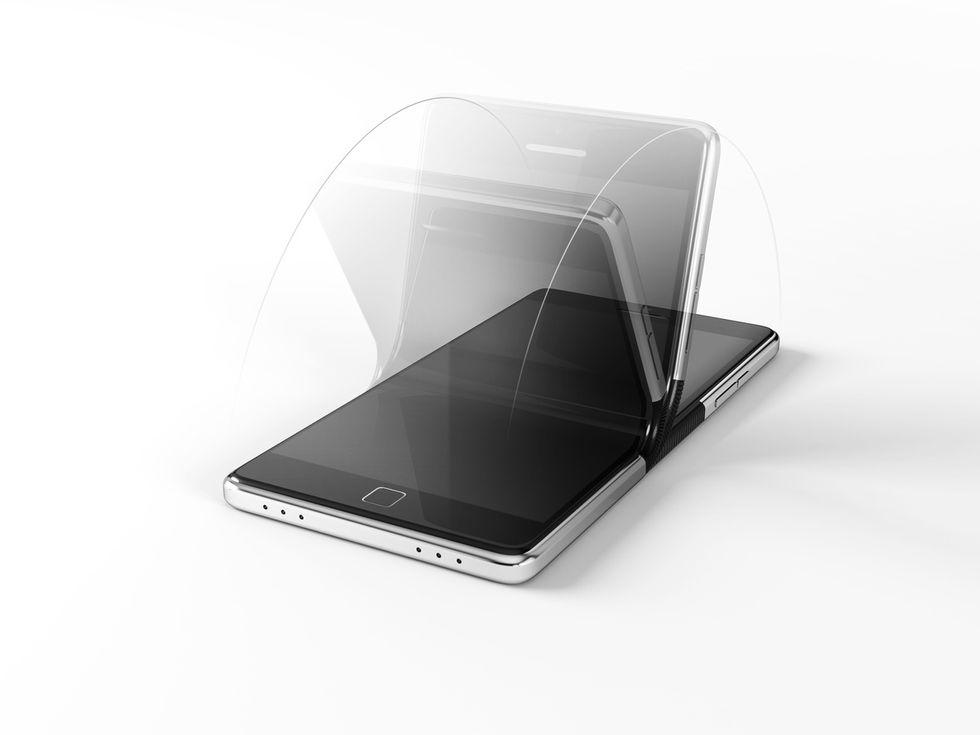 Computer render demonstrating what a folding phone could look likeiStock
"Huawei's planned volume could be limited to some 20,000 to 30,000 units, or even less, for a small group of first-wave adopters," a source told the Chinese publication, adding: "The effort is mainly to demonstrate its technology capability and to attract the industry's attention and media coverage." And to attract the wrath of Samsung too, presumably.
Remarkably, Huawei will even put the quality of its folding phone on the back burner if it means beating Samsung to market.
According to industry analyst Jeff Pu, of Yuanta Investment Consulting and also speaking to Nikkei, Huawei "wants to be the first in the industry even if the display technology from its panel supplier might not be that ready like Samsung." Pu added that the Huawei device could launch "very early 2019", suggesting a debut at the CES technology show in January could be on the cards.

Huawei doesn't want to be the best, it just wants to be first.
The news comes in the same week that Samsung claimed it has received US certification for a smartphone display it says is "unbreakable". According to Samsung, the flexible screen, which is covered in a form of plastic instead of glass, was dropped 26 times from four feet and showed no signs of damage.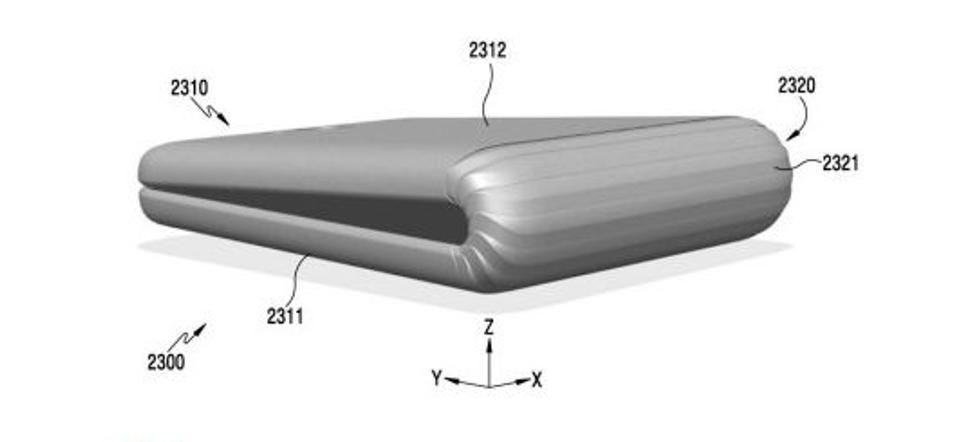 Samsung patent shows plans for a folding handsetSamsung
This screen, and any folding panel used in the Galaxy X, is the work of Samsung Display, a subsidiary which has helped keep Samsung in the lead when it comes to smartphone display technology. By comparison, Huawei gets its screens from BOE, a fellow Chinese company which is heavily subsidized by the government and the world's leading maker of display panels for large televisions. Established in 1993, BOE makes screens for iPads and MacBooks, among other products.
Both Samsung and Huawei will use OLED screen technology for their folding smartphones, thanks to its ability to be folded without breaking. This trait enabled Samsung to start experimenting with curved smartphone screens with the Galaxy Edge back in 2014, and the feature lives on with today's Galaxy S9.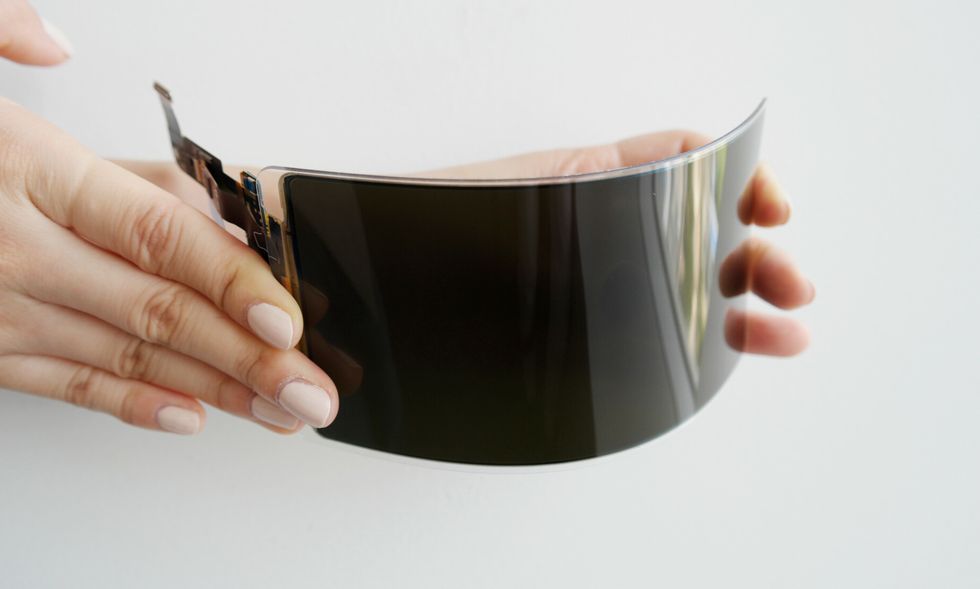 New smartphone display is 'unbreakable', Samsung claimsSamsung
Eric Chiou, an analyst at research company WitsView, told Nikkei that the Samsung Galaxy X will measure a huge 7.3 inches when unfolded, far larger than any mainstream smartphone currently on sale today. Despite this, the analyst claims the phone will be no thicker than an iPhone 8 when folded in half. "Under the durability test, it could be folded for 20,000 times and its price is likely between $1,500 and $2,000."
Durability could be an issue for folding smartphones. It is claimed that Americans check their phones an average of 80 times every day, or almost 30,000 times each year. A $2,000 folding smartphone will need to survive at least a year of such regular use.
Another major hurdle for folding smartphones to overcome will be their software, which will need major changes to accommodate the new form factor. These devices may sound like a gimmick for now, or little more than a fruitless competition between Samsung and Huawei. But they could also offer respite for an industry which currently produces dozens of different smartphones which all look exactly the same.
Like GearBrain on Facebook