Like GearBrain on Facebook
Nowadays, smartphones make you choose between two things — functionality and price. However, the new $199.99 Huawei Honor 7x gives you the luxury of a more expensive smartphone for the price of a smaller brand.
When I first unboxed the phone, I loved how sleek the smartphone looked — this detail is really the first thing that I noticed besides the big screen. A lot of people perceive Android phones as bulky and unattractive, but with the Honor 7x that's not the case.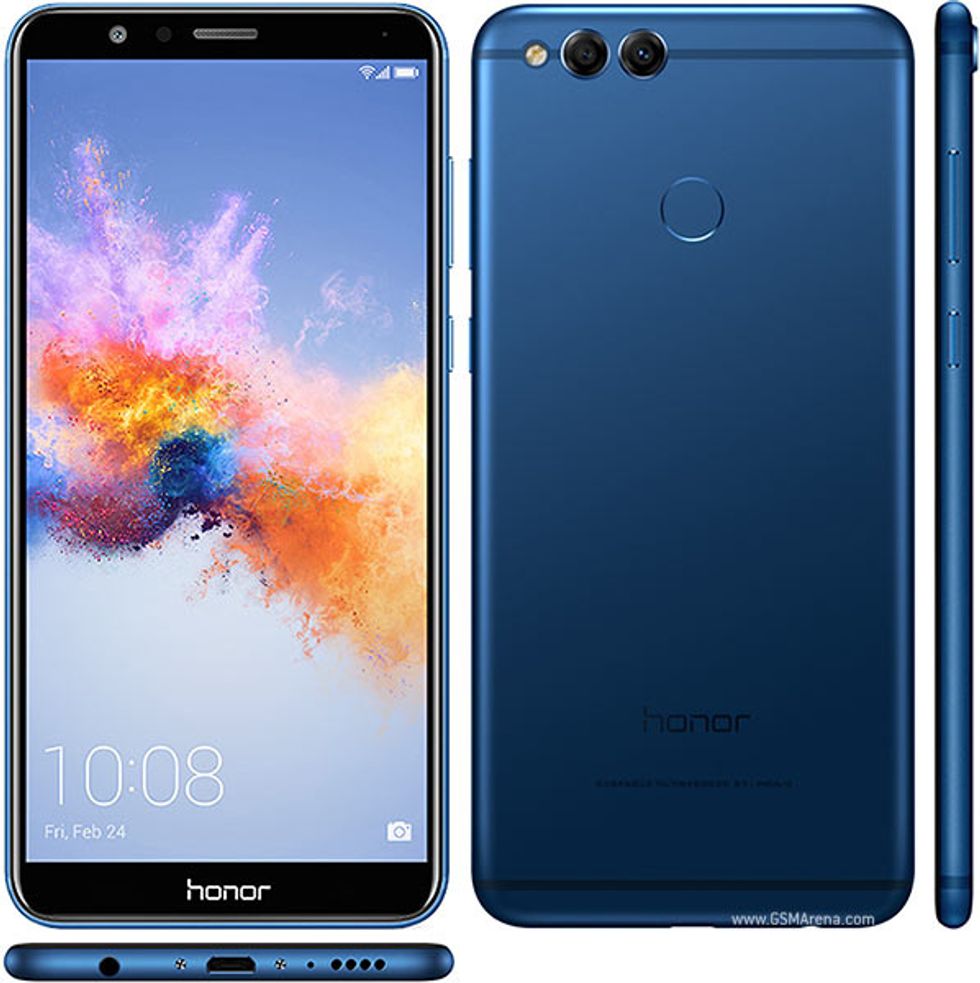 The Honor 7x boasts a rear fingerprint scanner and dual cameras.Huawei
This latest smartphone from Huawei is an extremely thin device — yet it never feels flimsy in the hand, nor does it seem like it would break on the first drop. That's not an uncommon result for any smartphone, though. And note, we did not test this possibility — so get a case. Always get a case.
The screen on the Honor 7x is about six inches — perfect for wide screen viewing — with a resolution that's high definition. There's a fingerprint scanner on the back, not on the front as with most smartphones, which I found to be a more comfortable placement.
The smartphone I use now requires I move my thumb and switch my hand position to unlock my device. Using my point finger on the back on the Honor 7x wasn't an issue, and far more natural. The only downside I could see to a back fingerprint scanner is that it's much more easy to scratch. But because it's recessed into the device, that is likely to help offset any risk to the lens. The scanner also got points for unlocking the device much faster than any other one I've used. We didn't time this, but I felt the smartphone unlocked ten times faster than the iOS scanner.
I also really appreciated the dual lens camera and front facing camera — they offer the sophistication of a high end camera lens without the price. The lens were fast focusing too, so you could capture any quick movement in the moment without blur.
There are also multiple options for the camera, including a portrait mode for still photographs and slow motion for video capturing. Those two options alone will likely encourage more people to try some creative options in their picture taking. The portrait mode also boasts a feature which starts a selfie countdown when you put your palm up — I found this kind of perhaps unnecessary — it's also cool.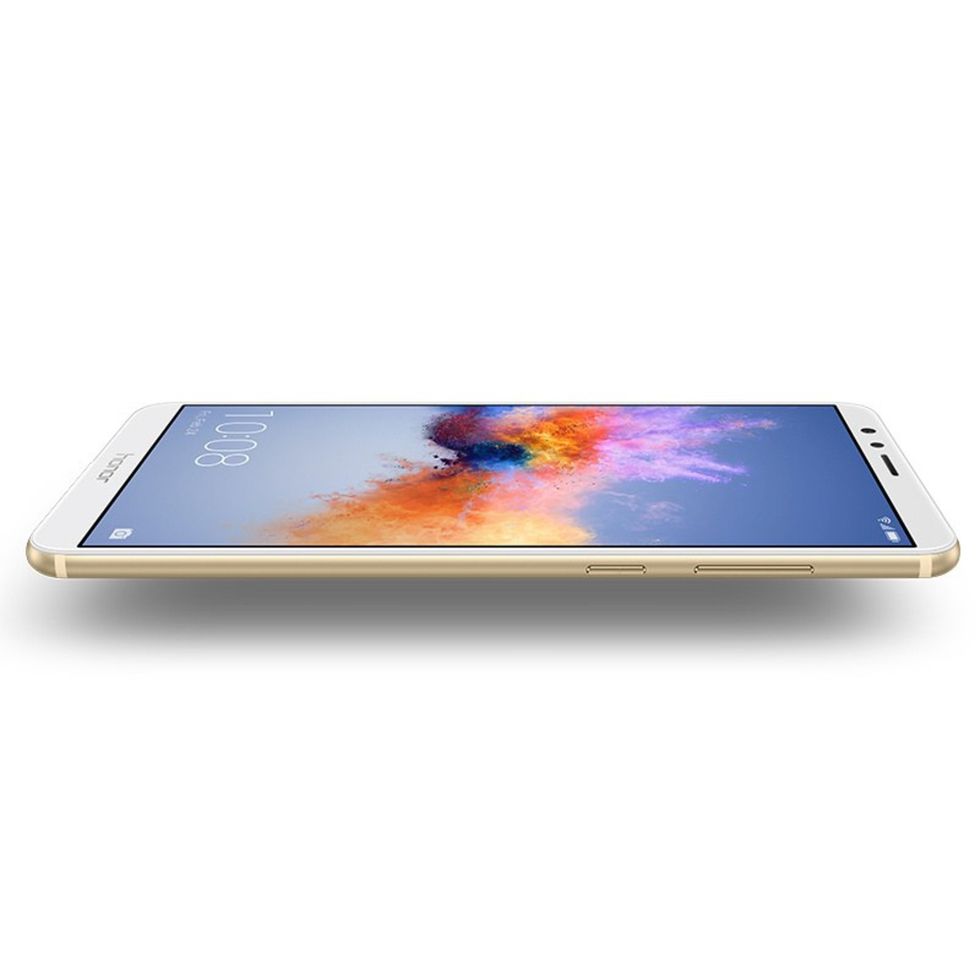 Honor 7x has a 6-inch HD screen, perfect for viewing YouTube videosHuawei
Other quality aspects of the Honor 7x include 64GB storage, fast charging and split screens. However, if you're not used to the whole Android interface, this phone might not be for you. I personally enjoy using the Android operating system more than iOS due to more options to customize my device.

The Honor 7x will be released on January 25, with pre-sales for the $199.99 smartphone now available in blue and black on Amazon.
Pros: Sleek design, a high end camera for an affordable price, and back fingerprint scanner.
Cons: Thin frame and the potential to scratch rear scanner.
Like GearBrain on Facebook