Like GearBrain on Facebook
Huawei's newest smartphone is a gorgeous Android device that lives up to its hype. With two Leica-certified lenses, the phone is easy on the eye, if not on the wallet. Huawei sent us the phone to test. We weren't disappointed.

Camera
Let's get started with what's best right at the start, and with the Huawei Mate 10 Pro, that has to include the camera. The Leica-certified lenses sold me immediately, both with an aperture of f/1.6 — which means low-light images are simple to capture — as well as moving objects with less of a blur.
Each camera has 12-megapixel RGB + 20-megapixel monochrome dual sensors and an optimal image stabilization. There's an AI-powered bokeh effect and an AI digital zoom, which works even if what you're capturing is moving. The zoom itself is also sharp.
GearBrain
Automated features come baked into the Mate 10 Pro, meant to turn even the amateur photographers among us into something much more polished. I particularly liked the Watermark feature — it's a way to overlay a bit of text or an image over the photograph, like a cancelled mark from the post office. The Good Food filter will be loved by those who need to grab an photo of their meals before they dig in, deepening colors, and making the image much more rich.
For anyone who has struggled getting a quick picture of people with their best face forward, the Mate 10 Pro has your back. The camera can be set to take photos automatically when it detects a smile. There's also object tracking so what you want to stay in focus, remains in focus — a solid add for video.
Selfie obsessed? There's also a built-in Beauty feature. While plenty of outside apps allow you to smooth out skin, brighten lips, and so forth, having this in the smartphone is pretty slick.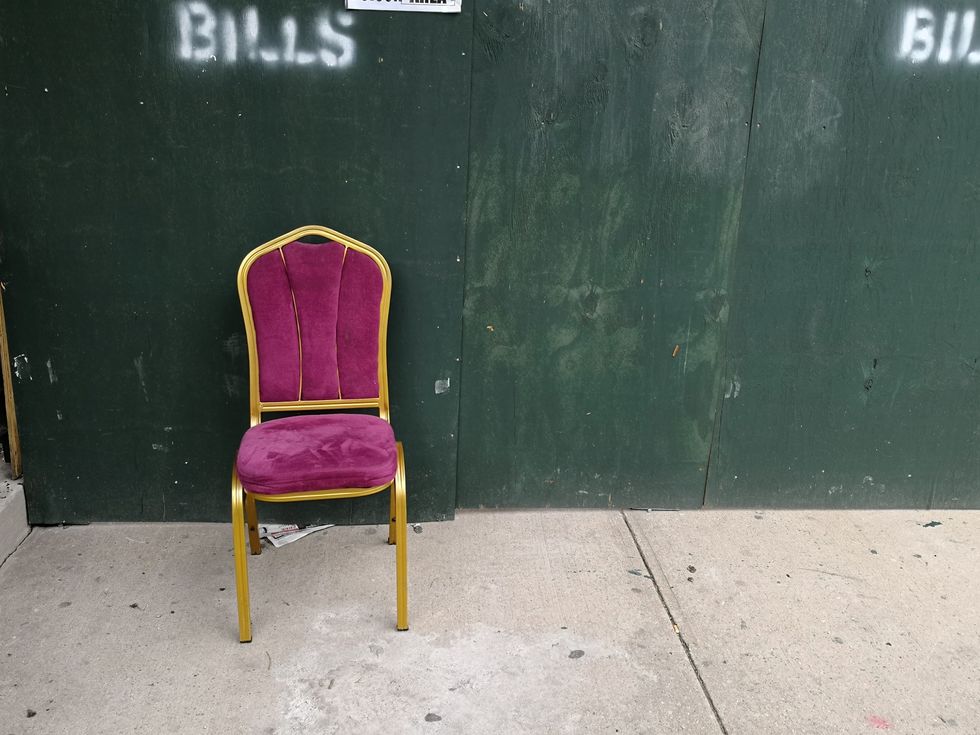 Our shot taken straight ahead.GearBrain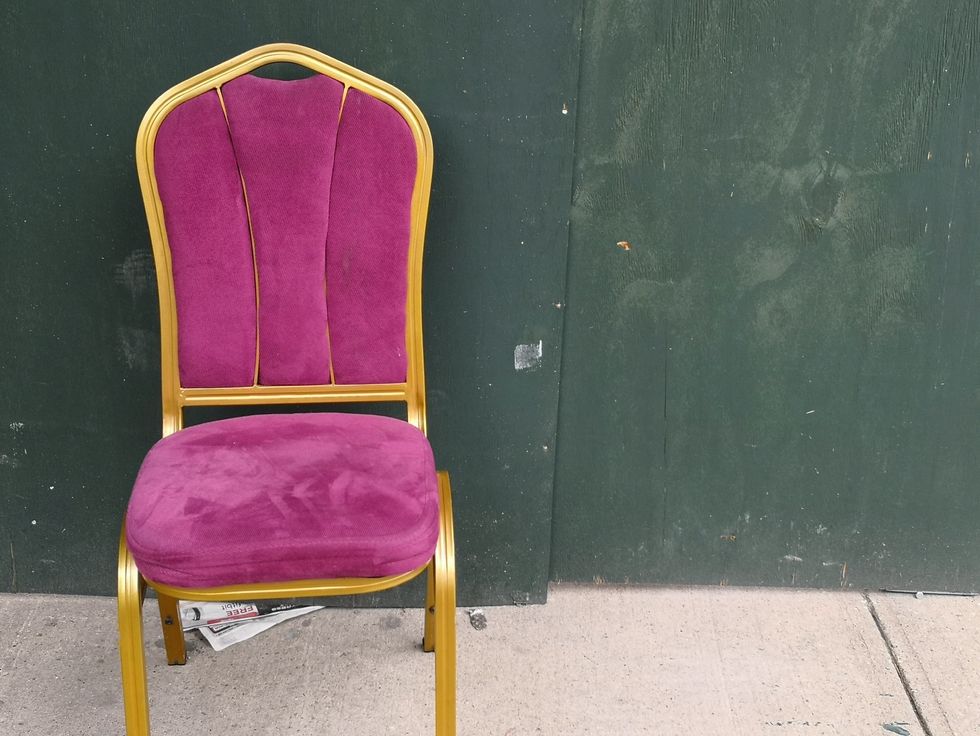 The digital zoom on the next shot still let's you read the newspaper print.GearBrain
Design
The Mate 10 Pro is a big phone with a nice weight. There's a lovely curve to the frame and the body — which is covered, front and back, with Corning Gorilla Glass. There's an OLED HDR screen, and the fingerprint reader is located on the back under the cameras — just like the Huawei Honor 7x.
When it goes on sale February 18, you'll be able to buy the device in a Midnight Blue, Mocha Brown and Titanium Gray. We had the gray smartphone, and it's fairly dark.
Battery life
The 4000 mAh battery? It's a giant — way bigger than the iPhone X's 2786 mAh battery. Plus, the Mate 10 Pro also has a fast charging feature where you can go from 1 percent to 20 percent charge in just 10 minutes. Have 30 minutes? The phone can charge up to 58 percent.
But here's a problem: the Mate 10 Pro does not support wireless charging. Few of us use this feature, yet. But it's one that's growing, and includes the iPhone X. Just something to bear in mind if you're feeling a pull to rid yourself of cables and wires.
And you're going charge the Mate 10 through the same port as the headphone jack. While that is not a deal-breaker, again, keep this in mind.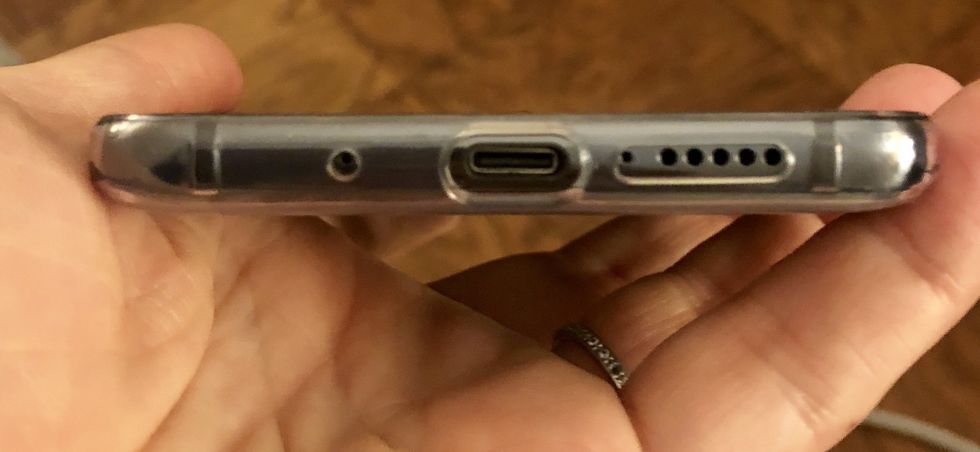 The charging port is the same one used for headphonesGearBrain
Final thoughts
When you can buy a perfectly serviceable Android smartphone for just $200, spending basically $800 is an investment. And the Huawei Mate 10 Pro is a flagship product with a camera that's guaranteed to improve your photo-taking game. For Android users who are serious photographers, the Mate 10 Pro will not disappoint.
One wrinkle: as of writing this review, Huawei reportedly does not have a carrier deal in the U.S. And so when the Mate 10 Pro goes into pre-sale on February 5, you'll have to buy device unlocked. Amazon, Best Buy, Microsoft, Newegg and B&H will have the phone available , and if you place your order before sales open February 18, you'll get a $150 gift card to one of those stores.
Pros: Excellent camera, OLED HDR screen and fast charging
Cons: Lacks wireless charging, no headphone port and currently no U.S. carrier
Like GearBrain on Facebook