Five months on from a disastrous launch which saw multiple handsets break before it even went on sale, an updated version of the Samsung Galaxy Fold is expected to go on sale in the U.S. this week.
According to the often-reliable smartphone leaker Evan Blass, an AT&T customer was told by the carrier than the Galaxy Fold will go on sale this Friday, September 27. Blass tweeted: "Fold confirmed for Friday release: ATT told a customer who told me." The phone is already on sale in the UK and Samsung's native South Korea.
Read More:
But, while Samsung has made a number of changes to improve the Fold's durability, the company is seemingly still concerned about how fragile the $1,980 handset really is in terms of holding up to regular use
The company recently added a video to its YouTube channel called, "Caring for you Galaxy Fold." The video explains how the phone's folding internal display does not need an additional screen protector, as there's a film fitted at the factory.
However, it then warns users to "just use a light touch...do not apply excessive pressure," and instructs buyers to keep the articulating hinge "free of water and dust."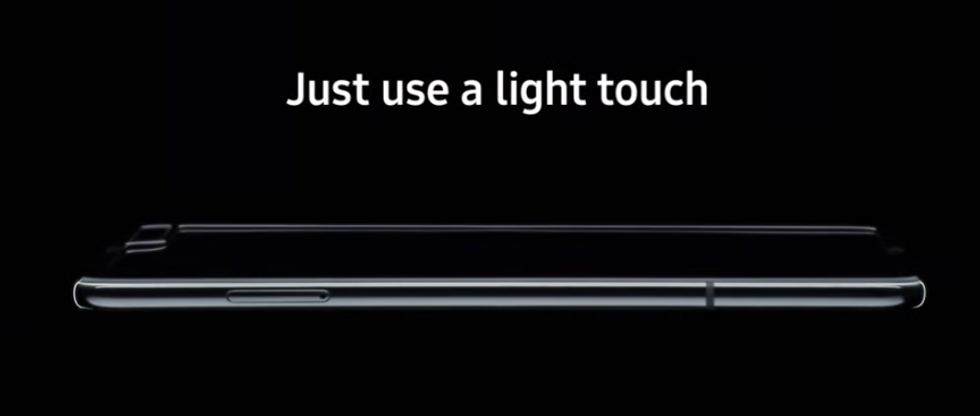 'Do not apply excessive pressure,' Samsung warns Fold buyersSamsung
At least one of the original Galaxy Folds handed to journalists for review earlier in the year broke after debris entered the hinge, worked its way deeper into the phone, then broke the flexible screen. Despite working to make the hinge more secure, Samsung clearly feels it needs to remind buyers of its fragility.

Next up, Samsung informs potential Fold owners of the magnets which hold the phone closed — then suggests they "be mindful of objects that may be affected." To help explain this, the video shows keys, coins and credit cards, suggesting these may damage (or be damaged by) the Fold's magnets.
Samsung concludes that the phone "deserves care like no other" — a stark contrast to much of the smartphone industry, which regularly boasts about tougher-than-ever glass and improved waterproofing.
To help mitigate against these problems, Samsung has established a Galaxy Fold Premier Service in each country the phone is sold, providing a number for owners to call if they have any questions or problems with their handset. Samsung also offers a year of free accidental damage cover — an unprecedented move in the smartphone market, and another suggestion that the company expects to see more breakages with the Fold than its regular handsets.
Fellow folding phone maker Huawei also seems nervous about its Mate X. Also announced back in February, the flexible handset was due on sale by now, but was delayed in August until at least November. Huawei's inability to sell new devices with Google apps and services installed, as with the new Mate 30 and 30 Pro, may also be hampering the company's plans to launch its first folding phone, at least in the U.S. and Europe.

Meanwhile, Lenovo-owned Motorola is also expected to be getting into the folding phone market too, with a revival of the iconic RAZR handset due in the coming months.