Like GearBrain on Facebook
Just as we are expecting to see Motorola reveal a reimagined Razr flip phone with a folding screen on the inside, Samsung is reportedly making a very similar smartphone.
Likely to become the company's second folding phone, after the problematic and delayed Galaxy Fold, the new phone is said to be a luxury handset which folds closed into a small square. A flexible screen on the inside folds open to reveal a 6.7-inch display.
Read More:
This claim comes from Bloomberg, which has a strong track record for revealing news about upcoming Samsung products. It is said Samsung's second folding phone will be thinner and more affordable than the $1,980 Galaxy Fold, which was due to go on sale in April but was delayed until the fall.
However, while the general design of the second folding phone sounds to be locked down, it is claimed Samsung will only launch it if the Galaxy Fold is deemed a success. We don't know how many sales this equates to, but the phone will surely have an uphill struggle ahead of it after the five-month delay was brought on by review devices failing just a day after they were handed to the technology press.
Samsung is said to have partnered with American designer Thom Browne for the new phone, in a bid to appeal as a fashion accessory as much as a piece of cutting-edge technology. This seems at odds with the claim it will be more affordable than the Galaxy Fold, however.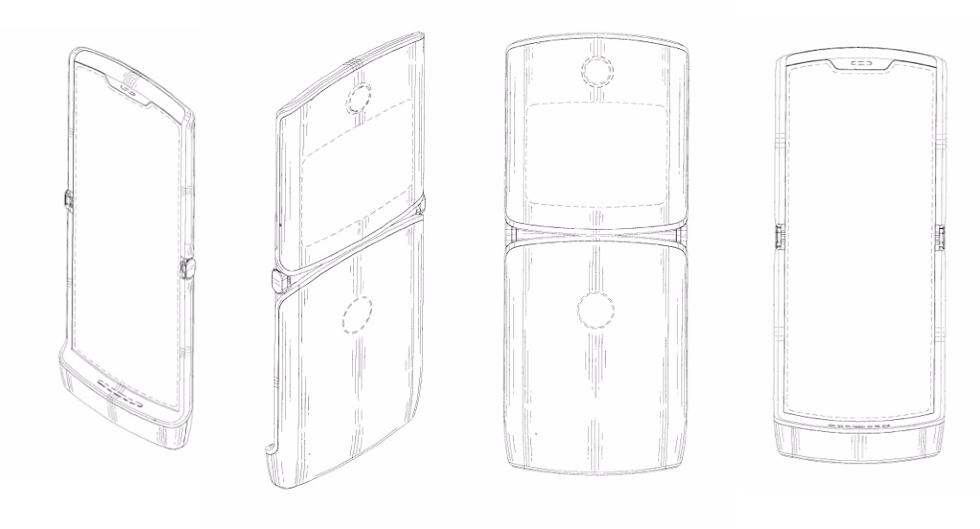 Lenovo-owned Motorola is also working on a clamshell folding phone Motorola Mobility
It is reported that, when folded open, the new device's screen would look just like that of a regular phone, like the Samsung Galaxy S10 or new Note 10. This means Android would run as normal, instead of in an unusual square format, as with the Galaxy Fold when it is folded open. This approach would give the new phone a major advantage, as all existing apps would work as normal, instead of requiring a redesign or display with large black borders at their sides, as is the case with the Fold.

Also promising are claims that Samsung is working on a new material dubbed Ultra Thin Glass (UTG) for the folding inner display, which is just three percent the thickness of glass normally used for smartphones. If proven to work reliably, this should be less prone to scratches and creases than the plastic used by the Galaxy Fold (and Huawei Mate X).
Fashionistas aside, technology fans will no doubt be excited by the revival of the clamshell form factor, made famous by the Motorola Razr — a phone Lenovo, current owner of the Motorola brand, is planning to reimagine with a folding phone of its own later this year. It has been speculated that the new Razr could launch as early as the IFA technology show in Berlin this week.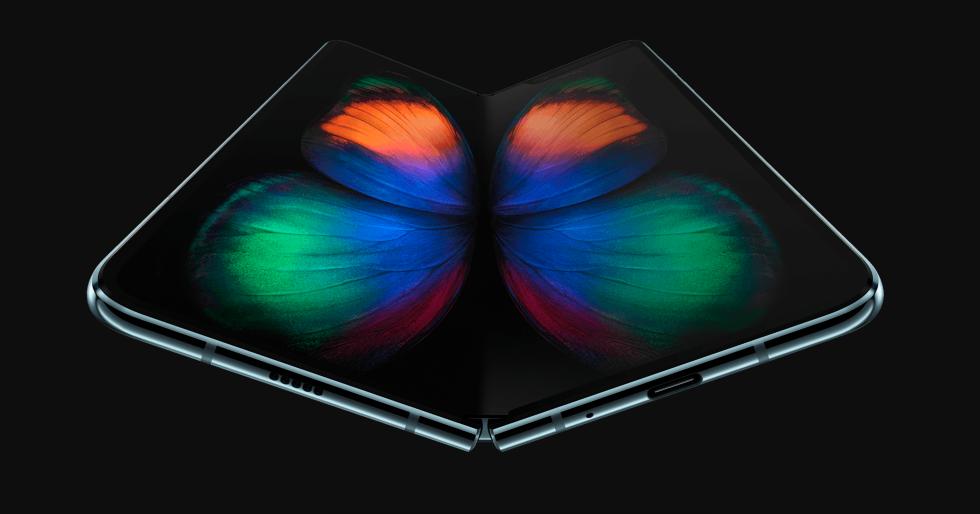 Announced in February, the delayed Galaxy Fold is yet to go on sale Samsung
With a recent slump in phone sales and a slowly stagnating design language, Samsung is clearly keen to unearth the so-called 'next big thing' in consumer technology. Folding phones will likely fulfill that brief, but the company's early stumble with the Galaxy Fold (and similar delays to Huawei's folding Galaxy Mate) will have shook consumer confidence in phone makers looking to try something new.

Samsung's commitment to folding phones is admirable given the issues it has endured with the Galaxy Fold, but the company still has a lot to prove. Its Galaxy Home smart speaker, announced back in August 2018, is yet to go on sale despite the recent beta trial of a new Galaxy Home Mini, and its Bixby voice assistant has so far failed to rival Amazon Alexa, Siri and Google Assistant for control of the smart home.
From Your Site Articles
Related Articles Around the Web
Like GearBrain on Facebook