Samsung Headache Samsung may not have fixed its problem with the Galaxy Note 7. One of the replacement smartphones -- the one consumers were given when turning in their recalled original--caught fire on a Southwest Flight today after its owner turned the phone off on a flight scheduled to go from Louisville to Baltimore. Samsung has been offering replacement Galaxy Note 7's to customers since last month, with the Federal Aviation Administration warning people not to fly with the original version of the smartphone. Now the replacement may be an issue as well, with the U.S. Consumer Product Safety Commission already investigating the incident this week. (Via The Verge)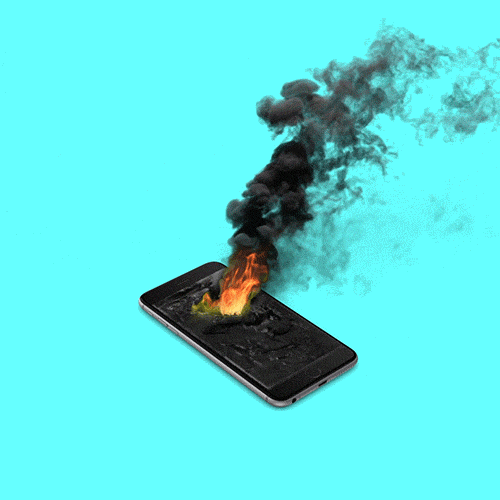 FroYo Drone Pizza by drone? That was last week. Now it's frozen yogurt by drone. Hope College got what was reportedly the first delivery of FroYo by drone in Holland, Michigan. The one-mile delivery took 15 minutes (no word on whether the yogurt was still frozen or not) and came from Orange Leaf Frozen Yogurt 's shop at 184 S River Ave. and their starting to take orders now. (Via USA Today)
Google's 2 Millionth Mile Google's self-driving car program hit the 2 million mile mark this week — or 300 years of "Human driving experience," wrote Dmitri Dolgov, who run the company's self-driving technology in a blog post. That milestone is not a small feat, given the issues facing autonomous vehicles from Tesla's headaches to Uber's mishaps in Pittsburgh in recent weeks. In its testing, Google has shifted more from highways to city streets to put its autonomous technology through more stringent testing, says Dolgov. And testing has sped up—with Google logging its first million miles in six years, and the next in just 16 months.
Solar Shorts A new fabric could one day potentially collect and store solar energy, then charge your devices. So says a new paper in the American Chemical Society's journal, ACS Nano. One drawback to our life of wearables? Keeping them constantly charged. Booting devices back up by simply plugging them into our garments—or even running them just from the energy in our clothes could not only lighten the weight of our smartphones and handhelds but extend our use time of these items as well.
Smart Shortcuts Curious how to make smart shortcuts with your connected devices? We put the free app, Yonomi, to the test. Our opinion? With enough smart devices in your home, Yonomi may be one hub to consider.