It is looking increasingly likely that Samsung will reveal a new Galaxy smartwatch during the Mobile World Conference show in Barcelona, Spain at the end of June.
Samsung tends to announce new wearables at the event, which usually takes place in late-February, and for this year we expect to see the first smartwatch running a new operating system developed by both Samsung and Google.
Read More:
The latest clue for the Samsung smartwatch's arrival appears on MWC's own website. A session run by Samsung and called Galaxy Ecosystem / New Watch Experience is scheduled for the evening of June 28 and to run for 45 minutes from 7:15pm CET (13:15 ET).
A description for the event, first spotted by SamMobile, states: "We're reimagining smartwatches, creating new opportunities for both developers and consumers. And we're enhancing security, giving people the protection they need in an open and connected world."
Samsung is expected to reveal at leats one new smartwatch. It currently offers the Galaxy Watch 3 and the Galaxy Watch Active 2.
It is therefore likely that Samsung will reveal the new watch at MWC, which runs from June 28 until July 1. The event did not happen last year, due to the pandemic, but will be taking place in-person this year, as well as online for the first time.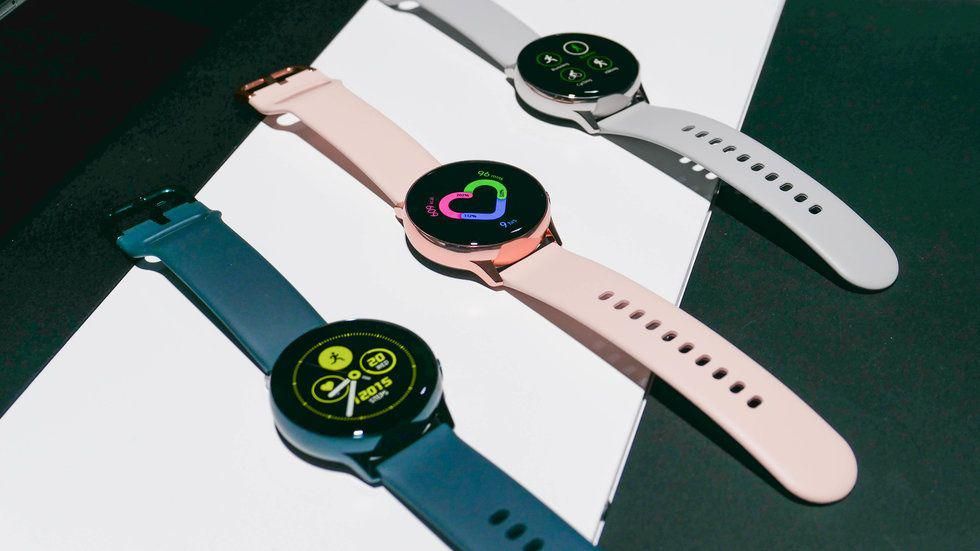 Samsung's current watches use its own Tizen software GearBrain
It isn't clear how many people will choose to attend the event in person, and what international travel restrictions might still be in place between Spain and the rest of the world by June 28. Interestingly, Samsung has said it will not be attending MWC 2021 in person, so we expect to see the new smartwatch announced online instead. Samsung said in May: "The health and safety of our employees, partners and customers is our number one priority, so we have made the decision to withdraw from exhibiting in-person at this year's Mobile World Congress."

We don't yet know what the new smartwatch will look like, but it is known that Samsung and Google are working together on a new, unified operating system for the wearable. This will see Samsung's Tizen and Google's Wear OS merge to create, we hope, a better experience. It isn't clear yet what the operating system will be called and whether it will be branded as a Google or Samsung product.
With the Apple Watch continuing to dominate the smartwatch industry, we look forward to seeing what Samsung and Google have to offer.