Like GearBrain on Facebook
Segway is bidding farewell to its namesake two-wheeled vehicle, as owner Ninebot maintains focus on popular electric scooters.
The Bedford, New Hampshire company said production of the Segway PT will now end, and as a result 21 employees will be laid off. A further 12 will stay on for between two and 12 months, Segway said, while another five will remain at the company's Bedford facility.
Read More:
Despite being popular with police forces and companies who offered them to tourists for city guides, the Segway never took off as a consumer product. It was expensive at launch, with a $5,000 price tag in 1999, and despite its clever balancing technology, some users found it difficult to ride.
Segway president Judy Cai said in a statement: "Within the first decade, the Segway PT became a staple in security and law enforcement, viewed as an effective and efficient personal vehicle." But sales to the public never took off, and by 2019 the vehicle accounted for just 1.5 percent of the company's revenue.
Cai added: "This decision was not made lightly, and while the current global pandemic did impact sales and production, it was not a deciding factor in our decision."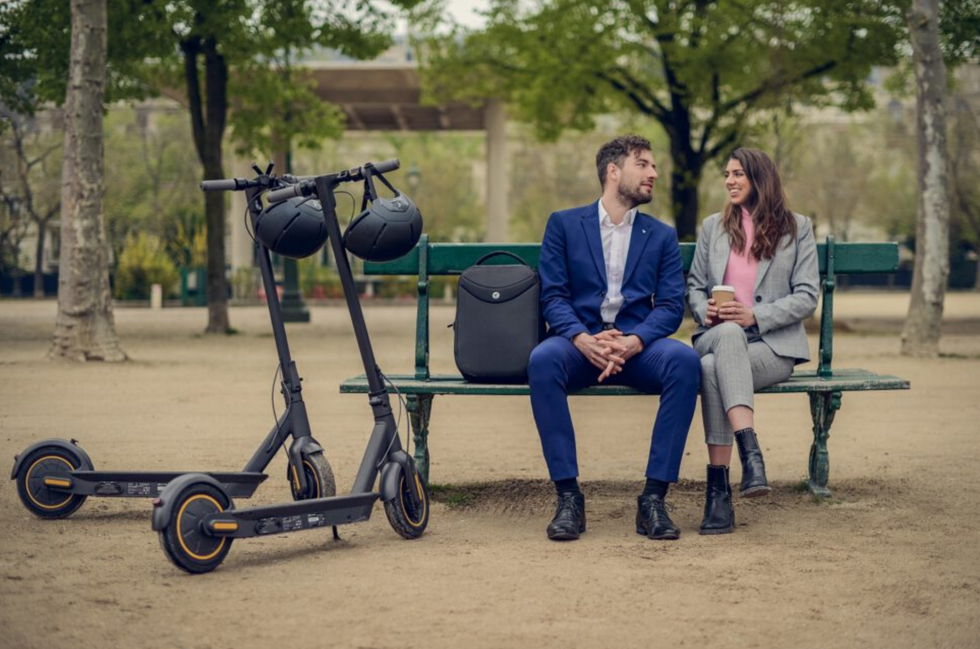 Ninebot bought Segway in 2015Segway-Ninebot
A series of high-profile accidents over the years tarnished the Segway name. These include then-US President George Bush, who fell off a Segway at his parents' summer home in Maine in 2003. In 2015, a cameraman at the Athletic World Championships lost control of his Segway, crashing into Usain Bolt as he celebrated his 200-meter race win.

A Segway was also involved in the death of Jimi Heselden, the British businessman who bought the Segway company in 2009. Just ten months after acquiring the firm, he fell from a cliff in the UK while riding a Segway, and was killed.
The company was briefly owned by Summit Strategic Investments between 2013 and 2015, before it was acquired by Ninebot, a Beijing-based transportation and robotics startup. The company, now called Segway-Ninebot, sells some of the world's most popular electric scooters, which are used by hire firms and the general public in ever-increasing numbers.
While the coronavirus pandemic caused issues for Segway sales and production, it has since increased the popularity of Ninebot-Segway's range of electric scooters. Although not legal to use on the sidewalks or streets in some countries, they have quickly become a popular alternative to public transport.
Segway Ninebot S Smart Self-Balancing Electric Transporter
From Your Site Articles
Related Articles Around the Web
Like GearBrain on Facebook