Like GearBrain on Facebook
The auto industry is speeding to put autonomous cars on the road as quickly as it can. If you live in certain cities—like Pittsburgh or Singapore—you may already have had a chance to take a spin in one. Other municipalities are allowing test drives of these vehicles on their highways from California to Arizona.
Tesla, BMW, Audi and Jaguar, are just some of the dozens of other carmakers pushing hard to develop autonomous technologies meant to take some of the control out of a driver's hands—and place them squarely with a computer.
Ford Motor Company, founded more than 100 years ago, is even promising cars on the road without steering wheels nor pedals by 2021. (Interestingly, its first car, the Quadricycle, also lacked a steering wheel, and was controlled by a tiller.)
More than $450 million in investments in 36 different deals involving auto tech startups that include autonomous software and features that allow cars to speak to each other among other tools, according to venture capital database firm CB Insights.
Consumers may feel self-driving cars are coming, whether they want them or not. They may be right.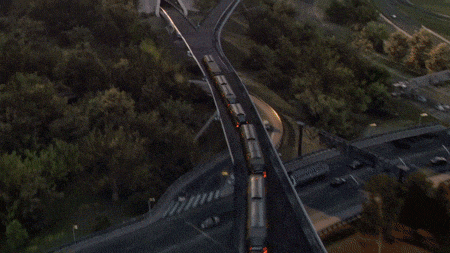 A right to drive?
Learning to drive is a rite of passage every adult remembers vividly. Getting that piece of paper, giving us permission to take the open road, is one of the few moments that marks our shift from childhood into our adult life.
With a driver's license also comes a responsibility, because a car, after all, is a speeding machine. While a car primarily takes us from one spot to another, motor vehicles were also involved in an estimated 35,200 deaths in 2015, according to the National Highway Traffic Safety Administration (NHTSA). Another 2.3 million people were injured in crashes in 2014, according to NHTSA.
These are the statistics scattered across the autonomous car industry—to encourage consumers to see self-driving vehicles as a safer option then driving themselves.
Help with driving

And whether drivers agree or not, they're already using computer programs in their cars to help make their drives safer. Consider Telsa's Autopilot feature which can keep a car from veering out of lane—or change lanes of the driver instructs among other features. Or BMW's parking assistance which can park your car—after you leave. Or adaptive headlights which most car companies have now and can curve light around corners.
More autonomous features are coming. The U.S. Department of Transportation (U.S. DOT) reached an agreement with automakers in March to get automatic brakes in 99 percent of new cars by 2022. And the U.S. DOT is working on new tech to help prevent drunk driving, and tools that would allow car to car communications. Drive.ai, based in Mountain View, CA. is even developing ways for autonomous cars to communicate with people outside of vehicles—so pedestrians and bicyclists will know how to safely interact with self-driving cars as well.
So can computers do a better job than we do controlling a 4,000 pound machine? The statistics lean towards yes. Even for those of us who don't get into our cars impaired in some way—making sure we aren't driving drunk, or we've had enough sleep—driver error still accounts for about 94 percent of all car crashes, according to NHTSA.

We are, as the saying goes, only human.
Like GearBrain on Facebook