Like GearBrain on Facebook
A commercial airliner was damaged when it was hit by a drone while landing at Quebec City's Lesage International Airport.
The incident occurred on October 12 as the Skyjet flight came into land, according to a statement released by Canadian minister of transport, Marc Garneau. It is believed to be the first time a drone has struck a commercial airliner in Canada.
Despite the incident causing no injuries it is a stark reminder of what could happen if drones are flown too close to airports. Garneau says Transport Canada is monitoring the situation and is in contact with the airport and airline involved in the incident.
Garneau says: "I am extremely relieved that the aircraft only sustained minor damage and was able to land safely...I would like to remind drone operators that endangering the safety of an aircraft is extremely dangerous and a serious offence."
The incident happened at an altitude of approximately 450 meters and three kilometers (1.8 miles) from the airport. Transport Canada advises that drones are not flown above 90 meters, or within 5.5km of any airport or helipad.
Anyone caught flying a drone too close to no-fly zones (such as airports) without permission can be fined up to $25,000 and even serve a prison sentence; this applies to the flying of drones of any size and for any purpose.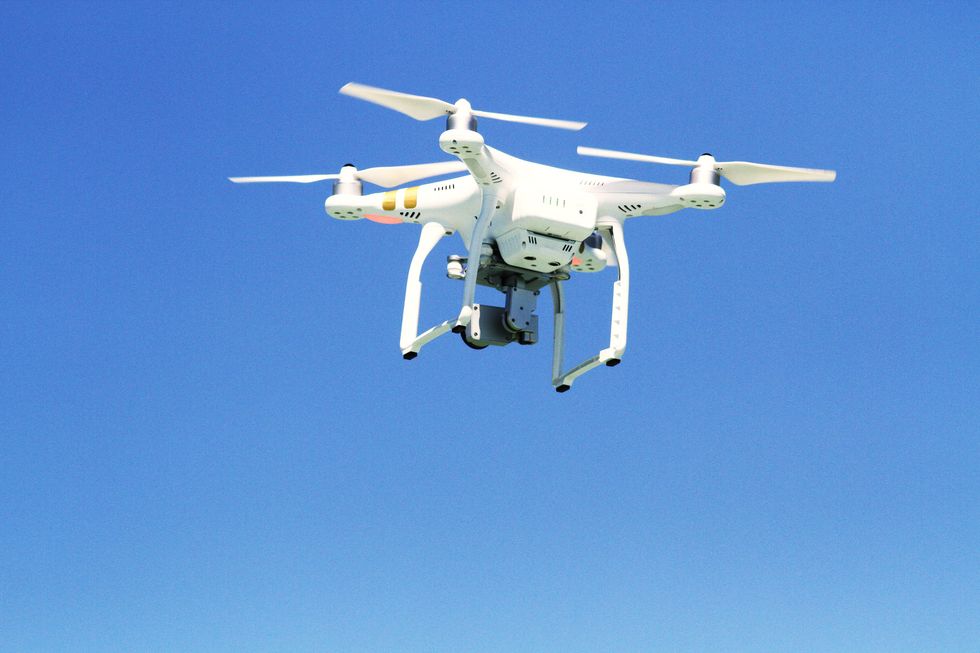 DJI, makers of the Phantom drone range, says it is ready to assist Canadian authoritiesiStock
Since the start of 2017, Garneau says his department has received reports of 1,596 drone incidents, of which 131 were deemed to have been "of aviation safety concern".

Removing drones from the sky isn't as easy as you might think. While there are altitude rules and geo-fencing in place, in some cases these limitations can be circumnavigated with jailbreaking software sold online and installed onto the drone.
More robust anti-drone measures have seen individuals shoot down drones deemed to be on their land, in their airspace, or allegedly spying on them with an integrated camera. Other potential solutions include the Battelle DroneDefender, which cuts the device off from its controller and disables the GPS. However, according to the U.S. Federal Communications Commission, the use of such defenses by the general public is illegal.
Although the make and model of drone has not yet been identified, DJI, the market leader in consumer drones, told GearBrain it "stands ready to assist Canadian aviation authorities as they investigate a report that a small passenger plane struck a drone while landing in Quebec City."
The statement adds: "No details of the reported collision have been disclosed, and DJI is unaware whether any of its products may have been involved. DJI drones are programmed by default to fly no higher than 120 meters, and the Quebec City airport is restricted in DJI's geofencing system."
Like GearBrain on Facebook