Like GearBrain on Facebook
Finding a charge while you're on the go can be a challenge. Small pocket chargers are great, but a smart backpack can make sure your laptop is juiced and even keep your charged if you're heading off the grid. If you're in class all day, are out for work, or hiking the great outdoors, making sure your device doesn't run out of battery life is something you'll definitely want to address. These seven options include batteries or chargers, or are designed to neatly keep a battery pack and your laptop and smartphone juiced even as you dash to class a meeting or somewhere far more remote.
Read More: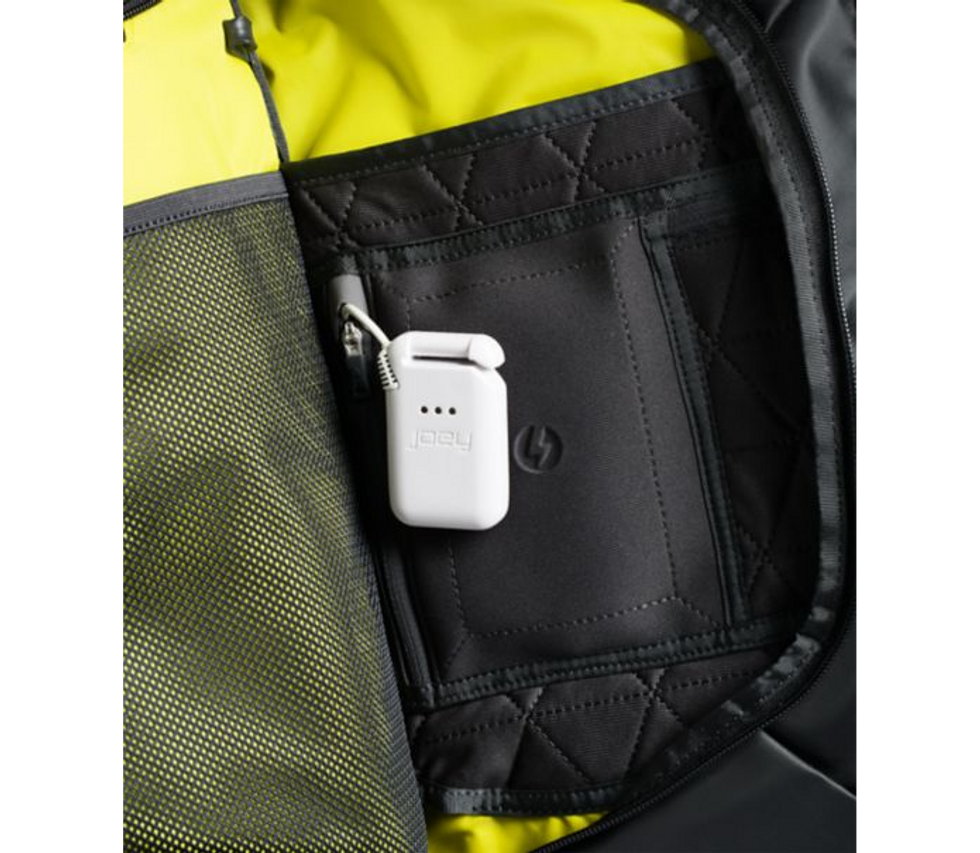 A battery comes inside the Resistor backpack from North FaceNorth Face
The North Face Resistor Charged Backpack
The North Face is a brand known for its rugged gear and that includes the $249 Resistor Charged Backpack. The bag has a charging dashboard with a Joey T55 battery for juicing up your smartphone or tablet. Inside are lots of convenient compartments, zipped sections, and so on, so you'll be able to designate a space for all your essentials.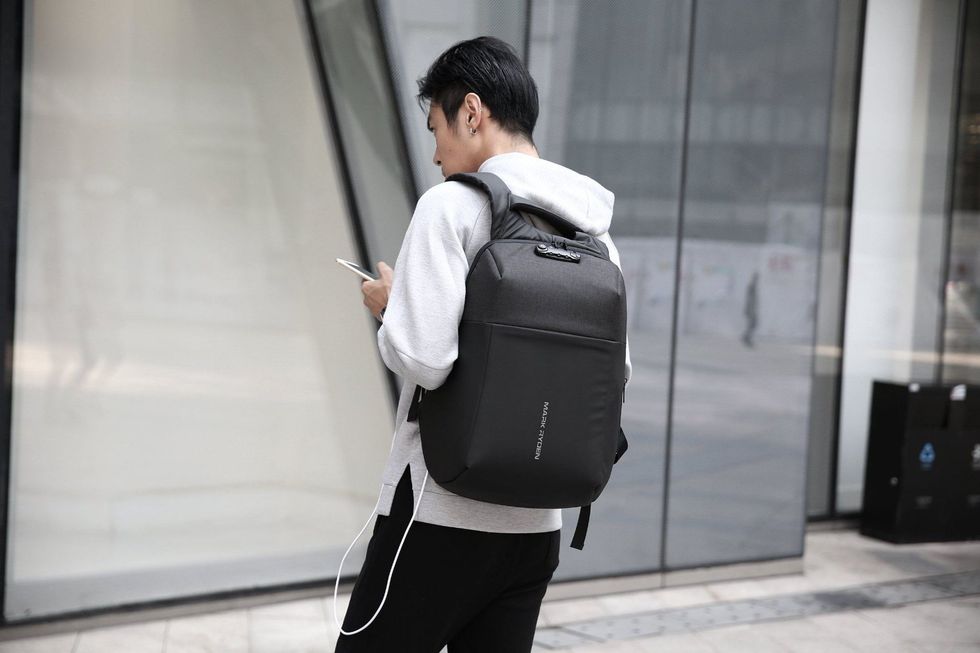 The Lockme is designed with a USB charging system insideMark Ryden
Mark Ryden Lockme I
For a secure and well-built backpack with a high-tech edge, the $79.99 Mark Ryden Lockme I provides peace of mind anti-theft protection as well as a USB charging system built-in. The combination lock means you can feel safe loading up your possessions — even those pricey items. The laptop pocket features extra padding to keep your gear well-guarded.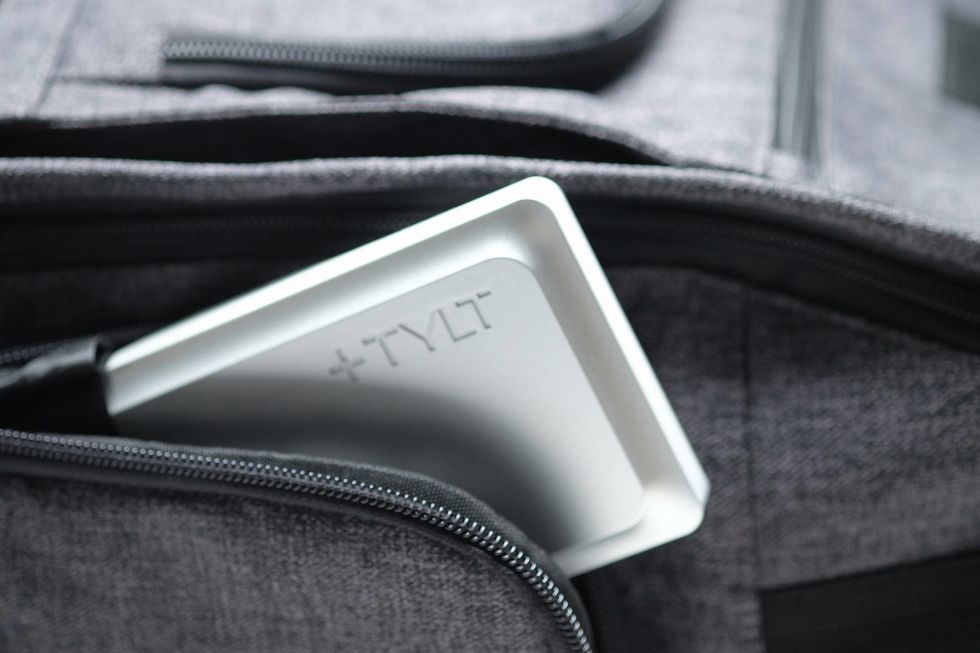 You get a 5,2000 mAh battery inside the Tylt Lifestyle Power bagTylt
Tylt Lifestyle Power Bag

Tylt Lifestyle Power bag is a versatile convertible backpack-to-tote carry-all, equipped with a built-in 5,200 mAh battery, with enough power for two full smartphone charges. The $129.99 bag is designed so that the cables can go from section to section, so no matter where you stick your device, it'll get a charge while you're carrying it.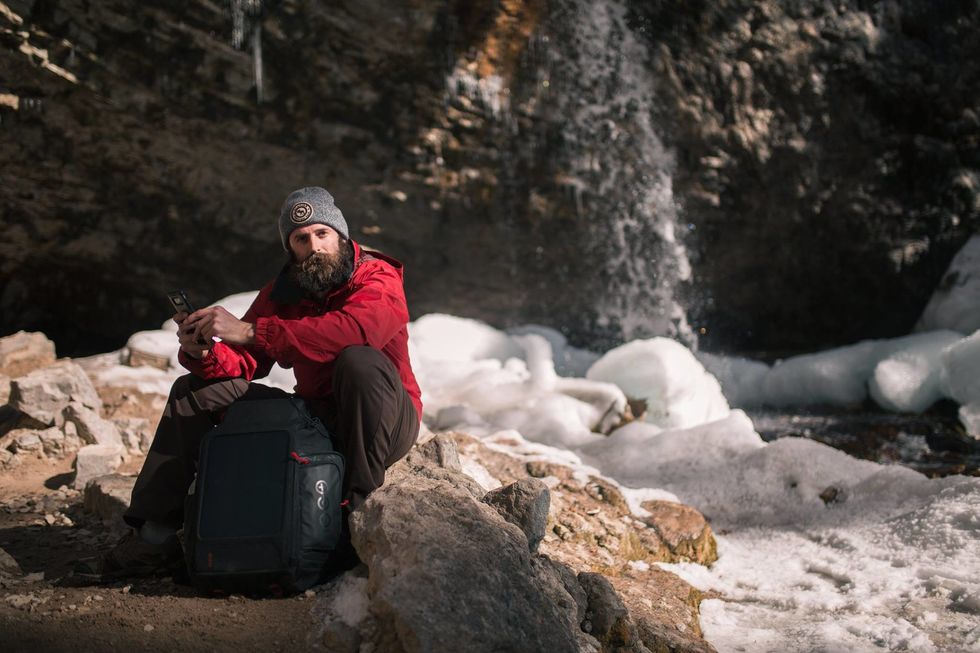 This Voltaic backpack comes with solar panels to charge devices via the sunVoltaic
Voltaic Converter Solar Backpack

Use the power of the sun to ensure your devices are always fully charged and ready for use with the $129 Voltaic Converter Solar Backpack. The company's SunPower solar panels are efficient for smart phones and other USB devices, with cushiony padding to keep things properly protected. The bag is made from recycled bottles, perfect for the eco-friendly environmentalists.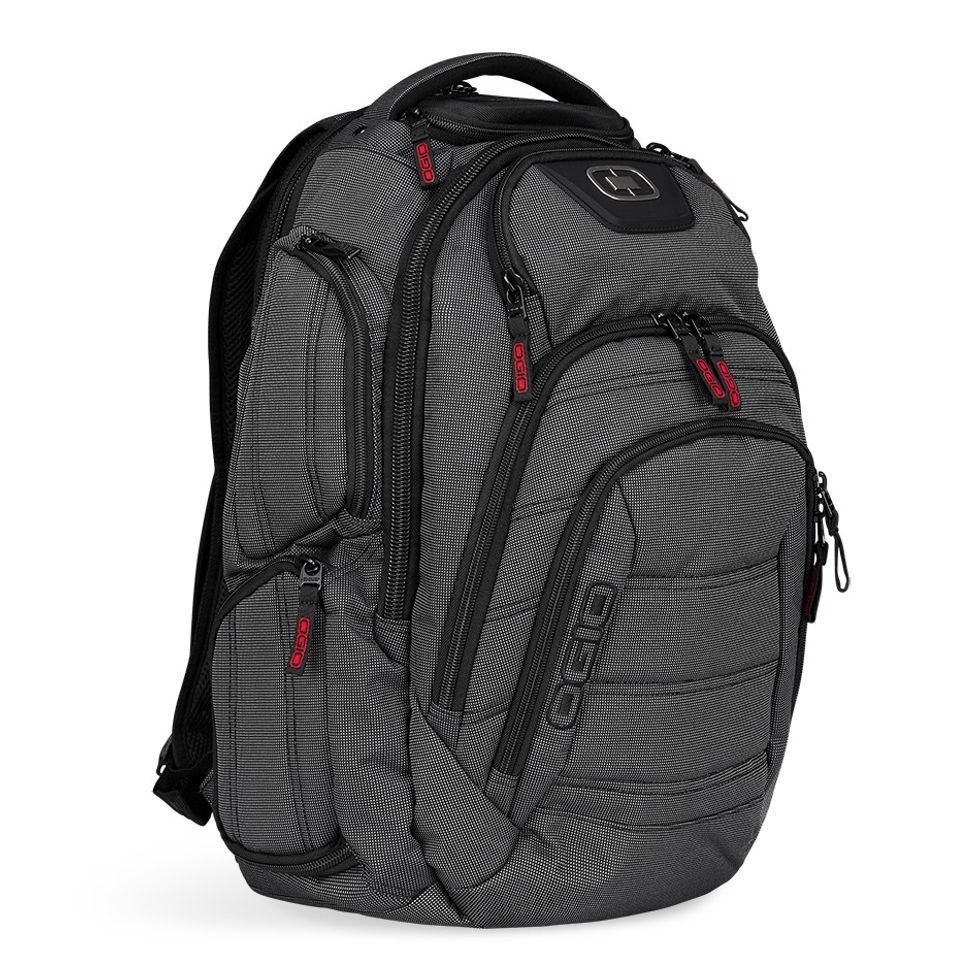 A suspension design means laptops and tablets are less likely to get damaged if they dropOgio
Ogio Renegade RSS Laptop Backpack

Ogio Renegade RSS (Reactive Suspension System) Laptop Backpack has a protective design inside the bag so if you drop it, your laptop won't get destroyed upon impact. The $159.99 bag is fully padded and lined, with lots of well-situated compartments and pockets for easy access to your gear. The bag doesn't come with a charger, but you can fit one inside easily, along with your laptop as well as a tablet at once, so you can use whichever device you desire.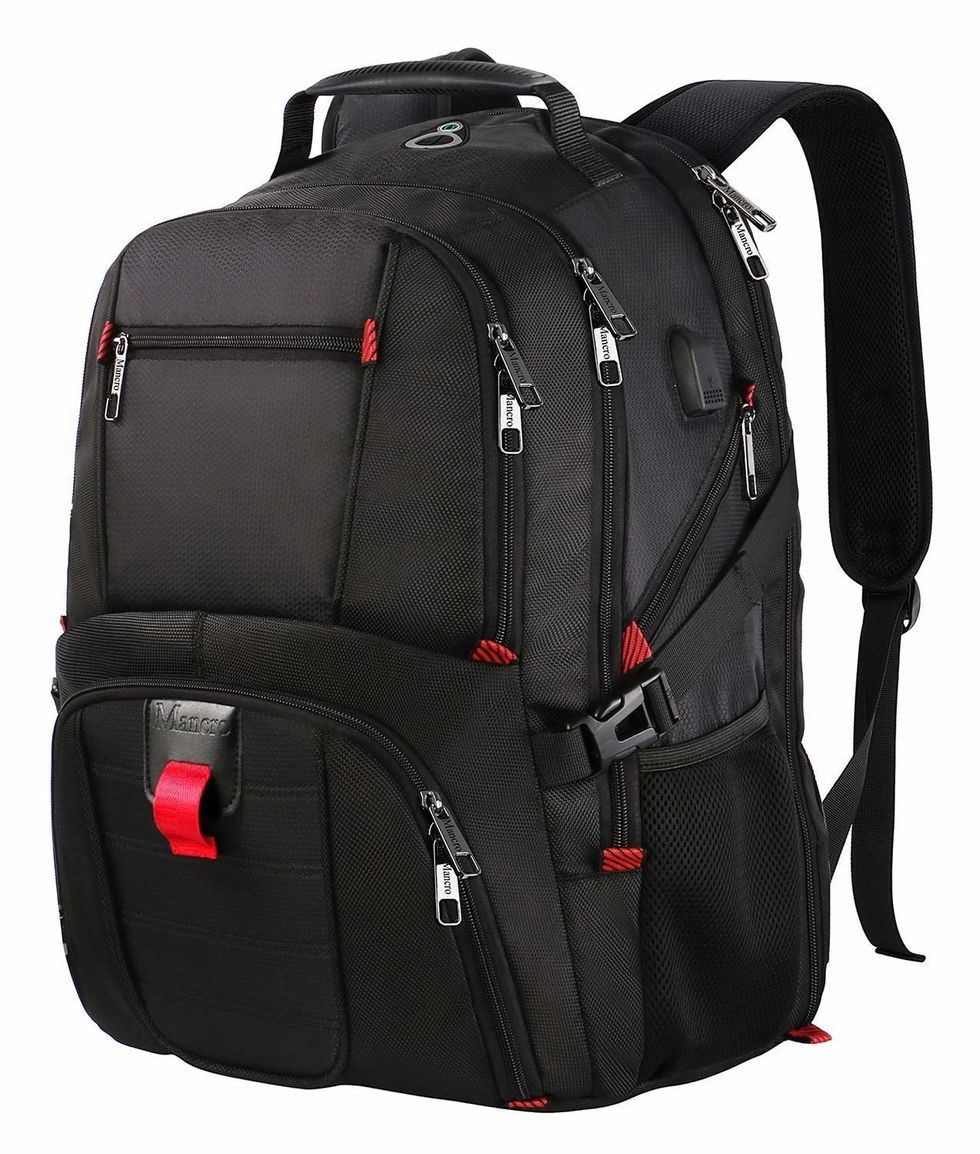 An affordable backpack with a USB charger built insideMancro
Mancro Laptop Backpack

Large and padded for protection, the $26 Mancro Laptop Backpack is fitted with a theft-proof pocket with clasp for the storage of valuables. A slim USB charger is built in, so you can plug in your devices to power them up, however, this bag doesn't come with its own battery. Great for travel, with a TSA-friendly design and useful luggage strap.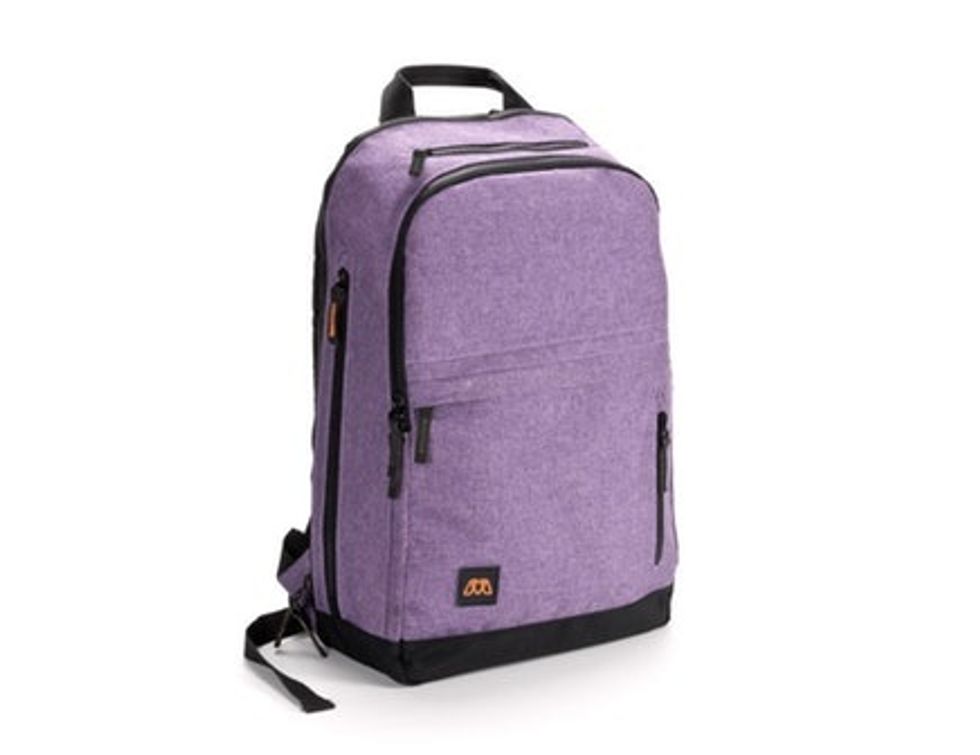 You can pick up the MOS Reach+ for an additional fee, to add a 100W charging bank to this backpackMOS
MOS Pack

The MOS Pack backpack is designed to work with a charger — the company sells one too — so you can charge a laptop and smartphone all while they're stored inside. The 100W charger, called a MOS Reach+, is $17.95 and has two USB ports to charge extra devices and fits into a special pocket inside the bag. The backpack itself is $79.95, comes in a power pink color, with orange lining inside.
Like GearBrain on Facebook