Owners of smart home security cameras and baby monitors are being urged to always change the default password, after a spate of incidents which saw hackers gain access to the devices and spy on their owners.
Today's warning comes from the UK's National Cyber Security Centre (NSCS) and its technical director Dr Ian Levy. The problem is a simple one, but which can lead to serious breaches of privacy, as strangers are able to log into the internet-connected cameras and view their live video without the owner's knowledge.
Read More:
One recent incident saw a stranger speak to a young girl through her family's security camera, which was equipped with microphones and a speaker for two-way communication. The unknown person pretended to be Father Christmas.
Levy said: "Smart technology such as cameras and baby monitors are fantastic innovations with real benefits for people, but without the right security measures in place they can be vulnerable to cyber attackers."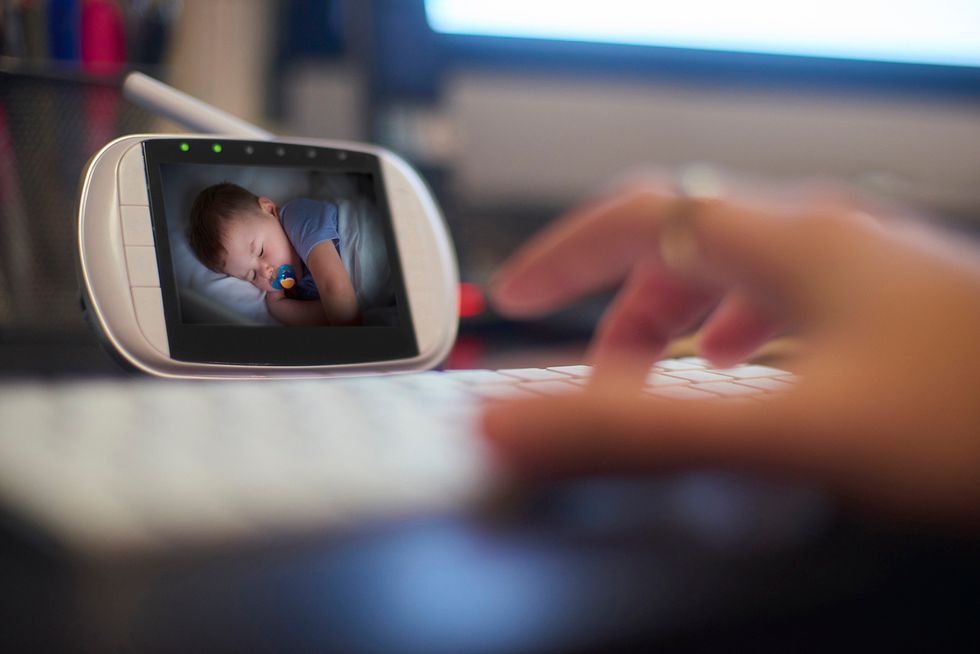 Some baby monitors have also found to be insecure Getty Images/iStockphoto
Buyers are urged to immediately change the default password of their new cameras and baby monitors. This is because the default passwords are often easy to guess and sometimes every model of the same camera has the same default password. Worst still, it was previously found that the instructions manuals for some cameras, which can be viewed by anyone online, reveal the default password.

It is also important to pick a password that is long, complicated and not easy to guess.
There are three steps to the advice from the NSCS. These include changing the default password to something unguessable, keeping the cameras software (or firmware) up to date, as each new version often patches are security flaws the manufacturer may have discovered, and switching off features that let owners view the footage remotely, if they don't need it.
Time and again, smart home and internet of things (IoT) devices have been found to suffer from poor security. And because these devices are inside our homes, often watching, listening and connected to the internet, their security should be treated as importantly as the lock on your door and PIN of your credit card.
Bitdefender BOX 2 (Latest Version) - Complete Home Network Protection for Your WiFi, Computers, Mobile/Smart Devices and More, Including Alexa and Google Assistant Integration - Plugs Into Your Router