Like GearBrain on Facebook
Most people buy smart blinds, lights and thermostats physical stores today, looking for a bit of handholding with their smart home purchase. But that could change over time as consumers expectations grow to make purchases from wherever they are, whenever they want, according to a new report from research firm Parks Associates.

Today, more than one quarter of people who own smart home devices in the U.S. bought their products at a physical store, such as Best Buy, Home Depot or Walmart. And retail outlets will continue to dominate over the next few years, say researchers, who note that more than 10 million smart home devices expected to be sold in the U.S. by 2021 — and 8 million of those through retail stores and the like.
While consumers have grown bold in their thinking they can install almost anything they want, building a smart home presents unique challenges. There are a plethora of YouTube and TV shows that walk people through home improvements from tiling a kitchen wall to installing a bathroom floor. Putting in your own smart lock? That's it's own adventure.
Smart home device makers are taking note as consumers pick up a smart lock or a security camera at a store, and may return it after they realize they don't know how to install a smart lock on their own, can't use it with their existing hardware, or can't make it communicate with a smart speaker like Amazon Alexa or Google Home. Smart home products? They're still not plug and play.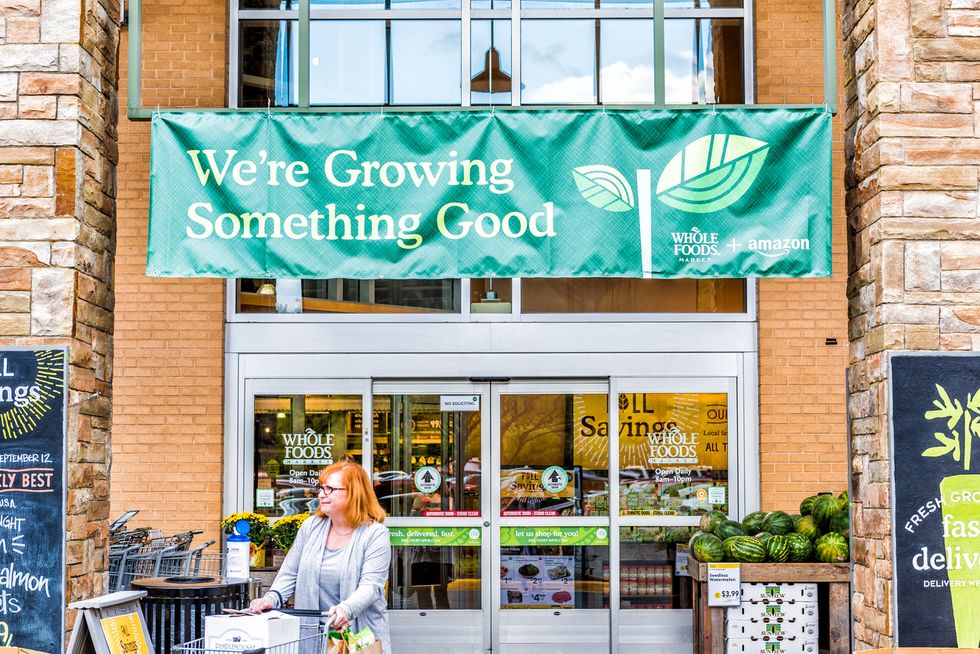 Amazon has started selling Echo and Dot smart speakers in Whole Foods since its acquisition of the grocer this year.iStock
Parks Associates noted that retail stores are making more shelf-room for these devices — most notably Amazon putting kiosks in its recently acquired Whole Foods stores for the company's Alexa-enabled smart speakers Echo and Dot. Best Buy too pushed Google Home and Amazon Alexa to more than 700 physical stores.
There, people can not only see products but get some advice on whether these products will work with their home's set-up, even try the products out before bringing them home to meet their other family of gadgets.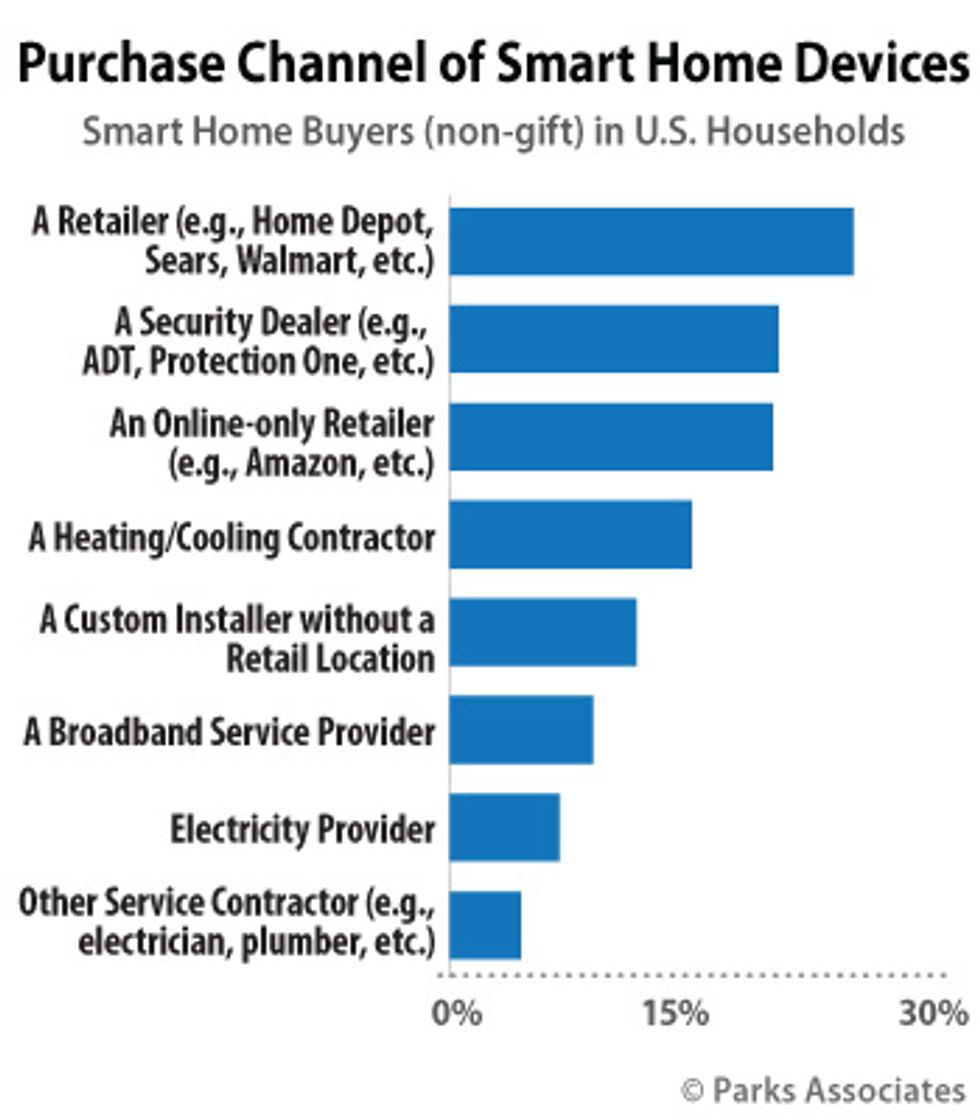 Most people buy smart home products from physical stores today.Parks Associates
"Smart home products flourish in face-to-face and consultative sales channels, where an expert can demonstrate use cases and present personalized value propositions to consumers," says Brad Russell, Research Director, Connected Home, Parks Associates. "Brick-and-mortar retailers have an advantage here, and they are leveraging their assets in a competition to be the trusted advisor on connected living. To lower barriers, many are offering these services at no cost."
Second to stores are home security providers, who often weave smart home products into their services including Vivint and ADT. Online stores place third — but that could change, notes Parks Associates, as buyers grow more confident in their ability to integrate these devices on their own, and as they buy more of what they need over the internet.
"Consumers will expect access to product information and products anytime, anywhere," says Russell. "This is new territory so it remains to be seen whether these partnerships are mutually beneficial or more lopsided than intended."
From Your Site Articles
Related Articles Around the Web
Like GearBrain on Facebook