Even the laundry room can benefit from a connection to the internet, with washers, dryers and other devices gaining a boost from smart home technology. These cleaning products include washing machines that can be monitored even if someone's on a run, to a steaming closet that removes allergens from your clothes right in your home.
These seven devices are all available for purchase now.
Samsung AirDresser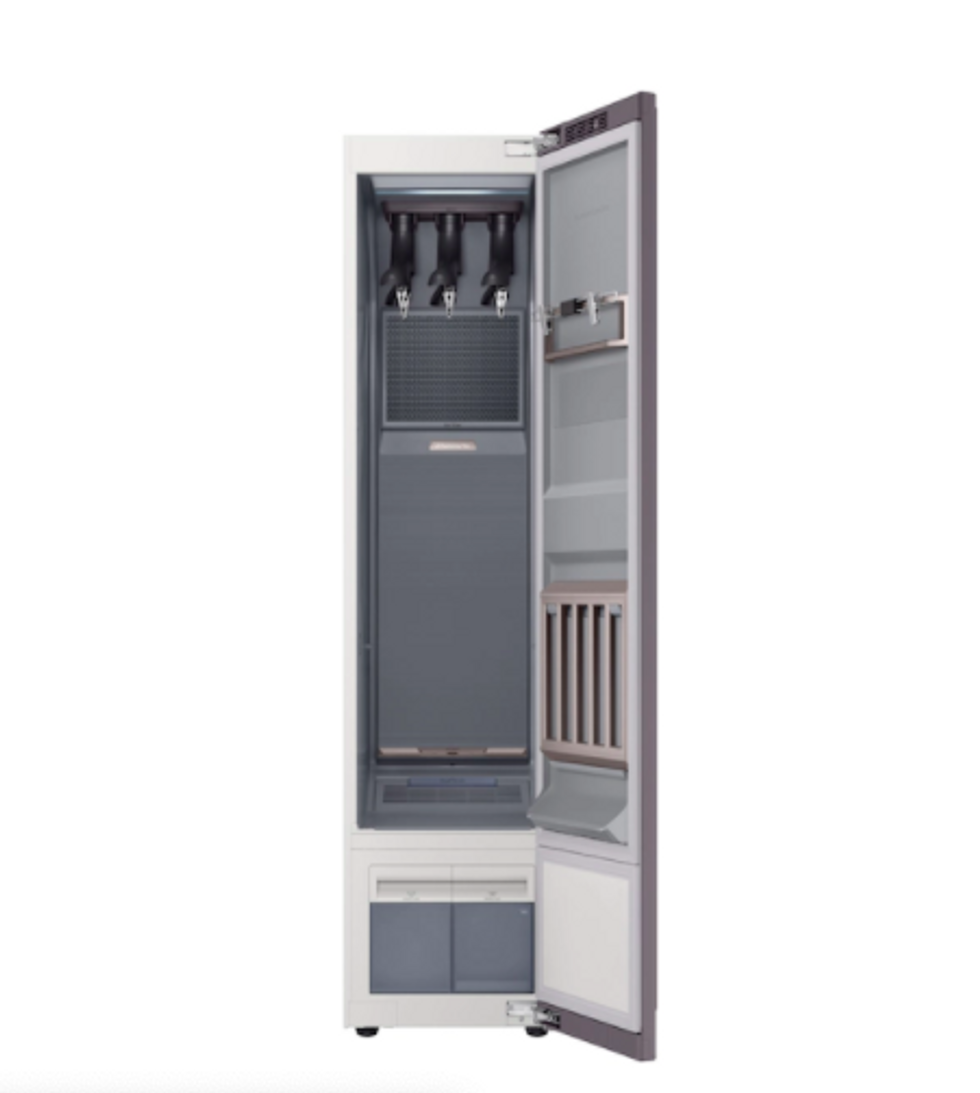 Samsung AirDresserSamsung
The Samsung AirDresser is a luxury item, no doubt, a device that steams and sanitizes your clothes just by putting them in the closet, pushing a button and leaving them there. This isn't a washing machine, and it isn't a dry cleaning device either. But what it does is freshen up your suits, dresses, and other items — up to six —by pushing steamed heat through the closet from a water reserve built inside. It also eliminates major allergens from your clothing as well. You can also dry clothes slowly, like silk shirts, through a special Heat Pump Drying feature, plus if you leave the door open, the entire closet can help to de-humidify a room or walk-in closet.

The AirDresser is currently priced at $1450, but Samsung is offering a temporary discount of $450, bringing the price to $1049.
LG Styler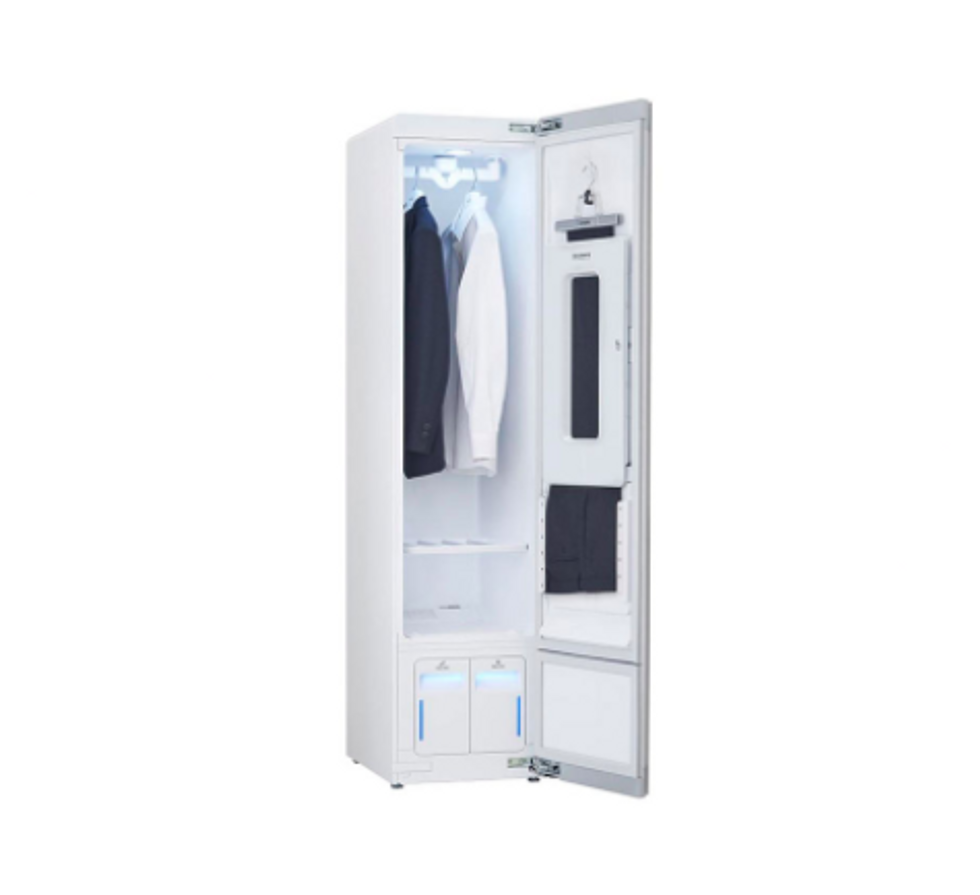 LG StylerLG
Thought Samsung was the only company making a steam cleaning closet? Hardly. The LG Styler removes odors and allergens, and even carries certifications from the Asthma & Allergy Foundation and the British Allergy Foundation. The closet works with LG's SmartThinQ technology which means you can connect to it via an app, and monitor and control its progress. The LG Styler can work on almost any kind of material from linen to leather, cashmere to sequins, and you can choose different cycle times, with the entire process taking as little as 20 minutes.

While retail price is $1499, you can pick one up now for $1349, or spring for an added mirror on the front for another $180 as well.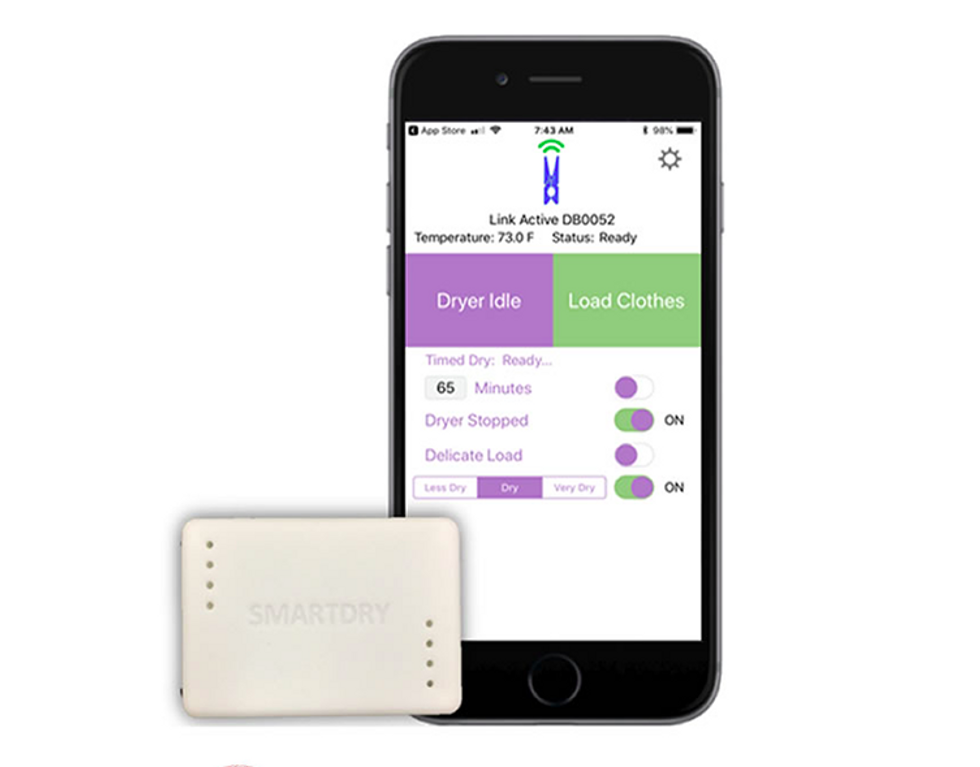 SmartDrySmartDry
After the four-figure prices of the smart steaming closets, the SmartDry is going to feel like a relief. This wallet-sized item, which honestly looks like a biscuit, is placed right into any dryer, but what it does is help alert you to when your clothes are done. That doesn't mean it knows when the dryer has stopped, but when it detects that clothes are actually dry. This is a big problem for many people who often find they've ruined delicate fabrics by leaving them tumbling too long.

The device connects to an iOS and Android app, and can also work with Alexa — and is only sold on Amazon, where you can pick one up for $49.99.
Whirlpool Smart Front Load Washer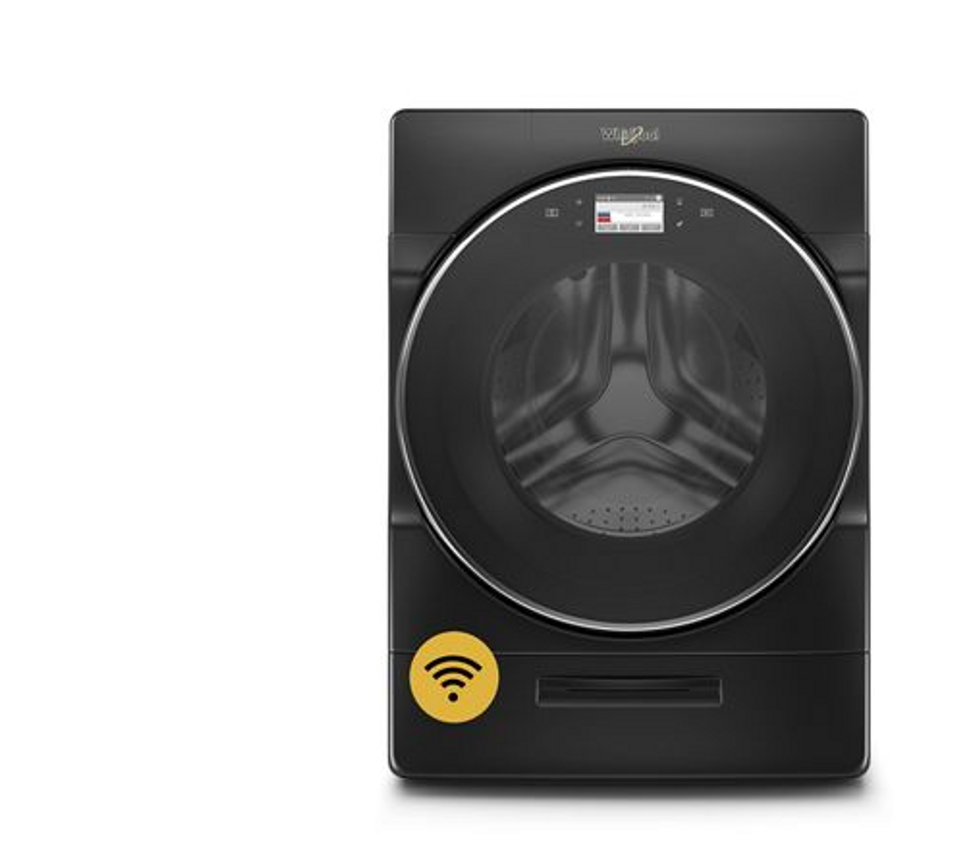 Whirlpool Smart Front Load WasherWhirlpool
This washing machine from Whirlpool interacts with an app, which will let you know when your laundry is done — and even alert you when it's time to order or pick up more fabric softener. There's even a cool feature called FanFresh which keeps clothes tumbling — so they stay smelling sweet even if you can't get them out of the dryer, for up to 12 hours. There's a sanitize cycle which can remove up to 99.9 percent of common bacteria (no, not viruses). And you can connect the washing machine to Alexa and Google Assistant, and then control it just through your voice. You can pick up a Whirlpool Smart Front Load Washer for just under $1400, a $150 savings.

Maytag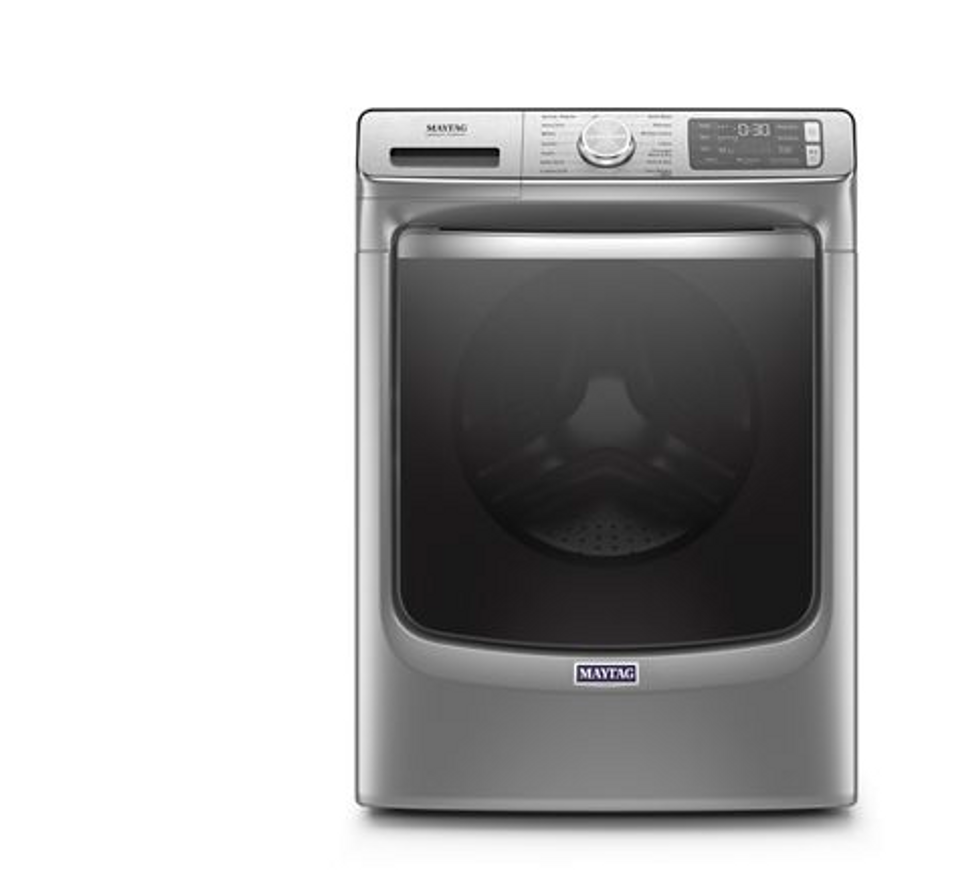 Maytag Smart Front Load WasherMaytag
Maytag's Smart Front Load Washer gives you 24 hours of fresh, through its Fresh Hold feature. The washing machine also connects to an iOS and Androidapp, which lets you start and stop the machine, plus serves up troubleshooting tips so you don't have to call for a service person, if you don't need one. Whirlpool's machine also connects to Amazon Alexa, Google Assistant and also Nest devices, which means you have additional ways to monitor and control your wash. The washing machine is $1349, and comes in with and metallic slate.
LG Signature Large Smart Wi-Fi Washer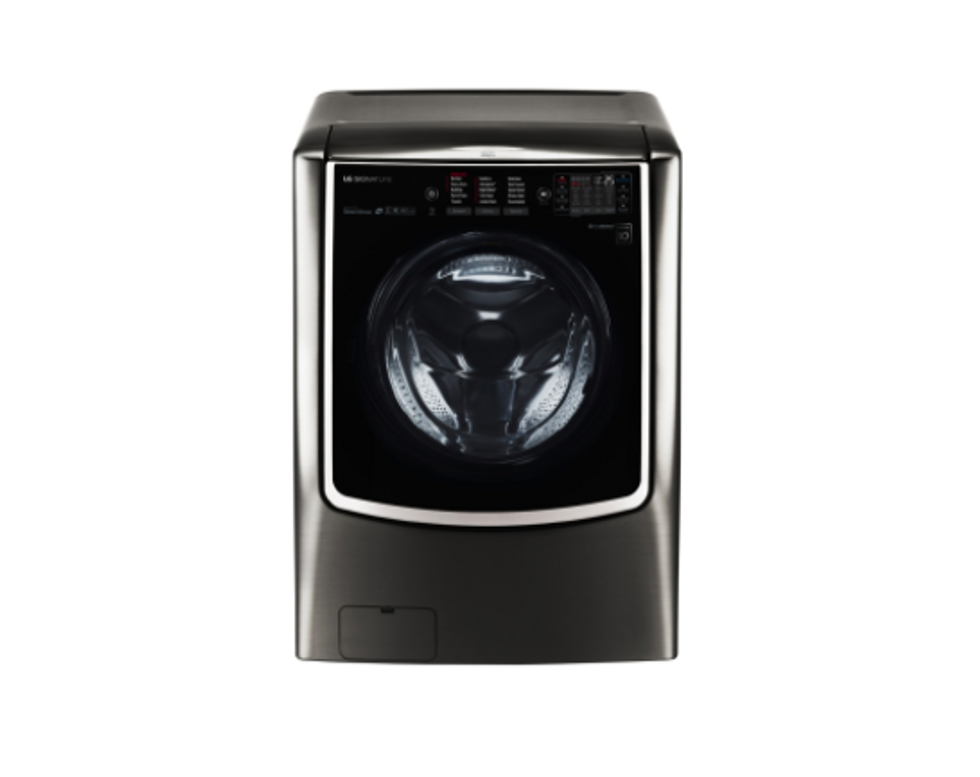 LG Signature Large Smart Wi-Fi WasherLG
Yes, this washing machine works via voice commands, but it's also loaded with LG's other smart features, including Proactive Customer Care, which means the washer pings you when it notices there are technology issues, and also Smart Adapt which lets you add new cycle programs — like Pet Hair and Odor — right to the washing machine from a smartphone. You can also run the washing machine through an app, starting and stopping it even if you're outside.

The LG Signature Large Smart Wi-Fi Washer is priced at $1799.
GE Smart Front Load Steam Washer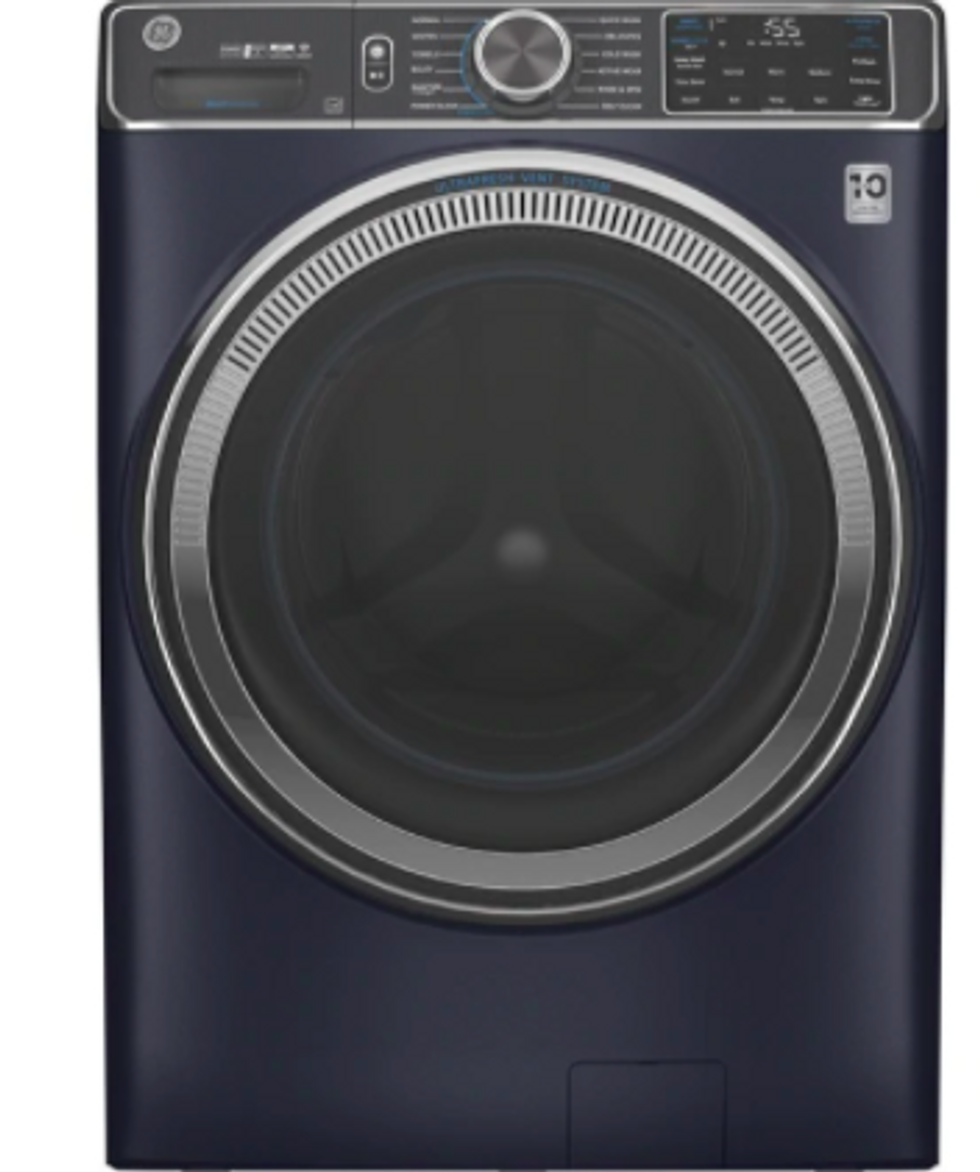 GE Smart Front Load Steam WasherGE
GE also has its own smart washing machines and dryers, like the GE Smart Front Load Steam Washer. The machine uses a feature called SmartDispense which picks out the amount of detergent it needs each time, you just fill the dispenser once, and it works for about 32 loads. Because it's Wi-Fi enabled you can connect to it and start, stop and check in on the laundry from wherever you may be. And the machine also kills 99 percent of common bacteria and allergens — including dust mites.

You can pick up the GE Smart Front Load Steam Washer for $1099.
Introduction of The GearBrain, The First Compatibility Find Engine for Smart Devices www.youtube.com