Like GearBrain on Facebook
Whether or not Blue Monday is actually a scientific phenomenon is keenly debated each and every year, but what we can say is that smart lighting like the systems included below can help wake you up gradually, lift your mood, and brighten your day.
For 2019, Blue Monday falls on January 21. It is the third Monday of January, which those behind Blue Monday claim is when natural sunlight is at its minimum, motivation after the holidays is at its lowest, and everyone is feeling a financial pinch ahead of their next payday.
Read More:
Blue Monday was first coined in 2005 and was seen as a cynical marketing stunt, but there is at least more than a shred of truth in how lighting can affect your mood, concentration, and ability to work efficiently.

Wake-up light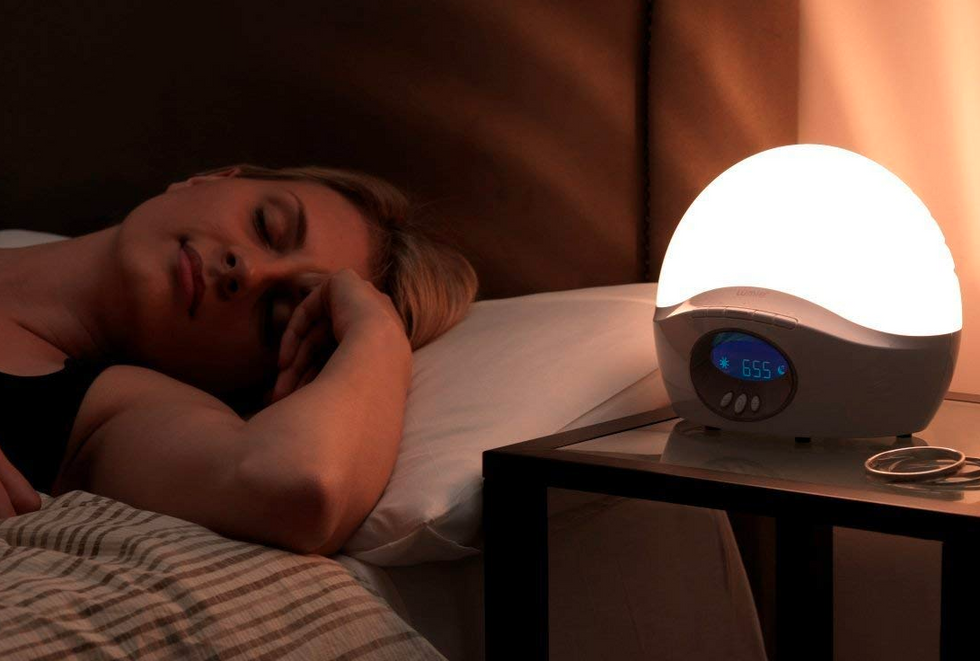 Lumie
One of toughest parts of these winter months is the dark mornings, where the sun rises a good hour after we've already left the house and got to the office. Thankfully, the jolt of a blaring alarm clock ringing in the darkness can be replaced by a lamp designed to simulate sunrise.

Made by a variety of companies, these lamps use LED bulbs which start with a very dim, deep orange light, then shift gradually to a bright, sun-like light. The time they take to 'rise' can be adjusted from a couple of minutes up to around half an hour, and they can be set to pay sounds too if you find light alone doesn't wake you up reliably.
Lumie sells a wide range of sunlight lamps, and Philips also offers the Wake-Up Light Alarm Clock range, which starts from $50. The lamps can also be used in reserve to simulate a sunset at night.
C-Sleep by GE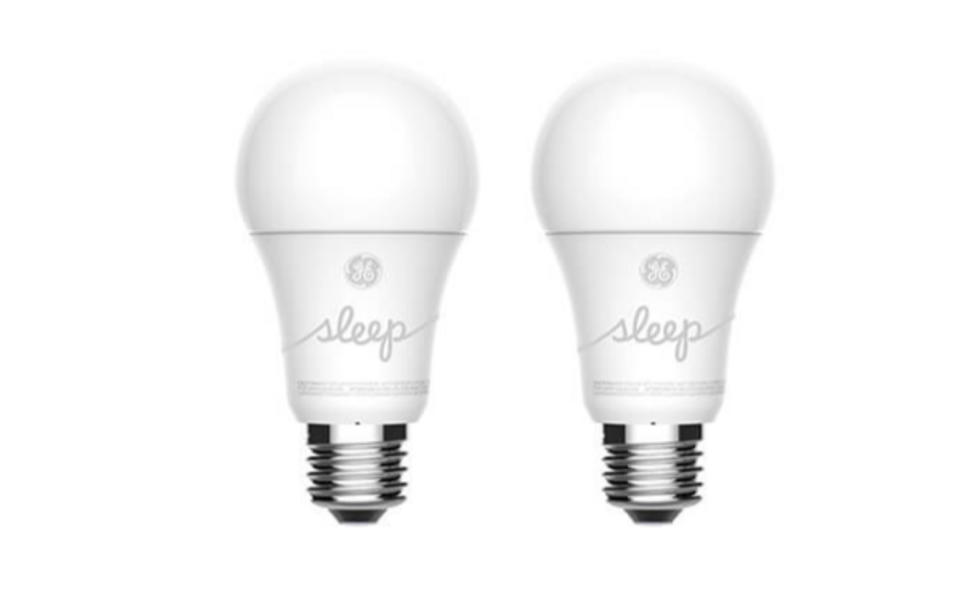 C by GE
C by GE offers a wide range of smart lights and switches to add a new atmosphere to any room of your home. But of particular interest for this article - and for combatting Blue Monday - is the C-Sleep. This is an LED bulb designed to support your sleep/wake cycle, also known as the circadian rhythm.

The bulb has three light settings, producing crisp and vibrant light in the morning, regular light during the middle of the day, then a calm, warmer light in the evening. The bulbs are controlled from your smartphone via a Bluetooth connection, and they can be controlled manually or left to cycle through their colors and temperatures automatically each day.
C by GE bulbs works directly with Google Home and the Google Assistant out of the box, no hub or bridge required. They also work with Amazon Alexa on Amazon's Echo smart speakers, but for this you'll need to buy the C-Reach hub.

C--Sleep bulb cost around $30 each, or a twin-pack is currently available from Amazon for $45.
Philips Hue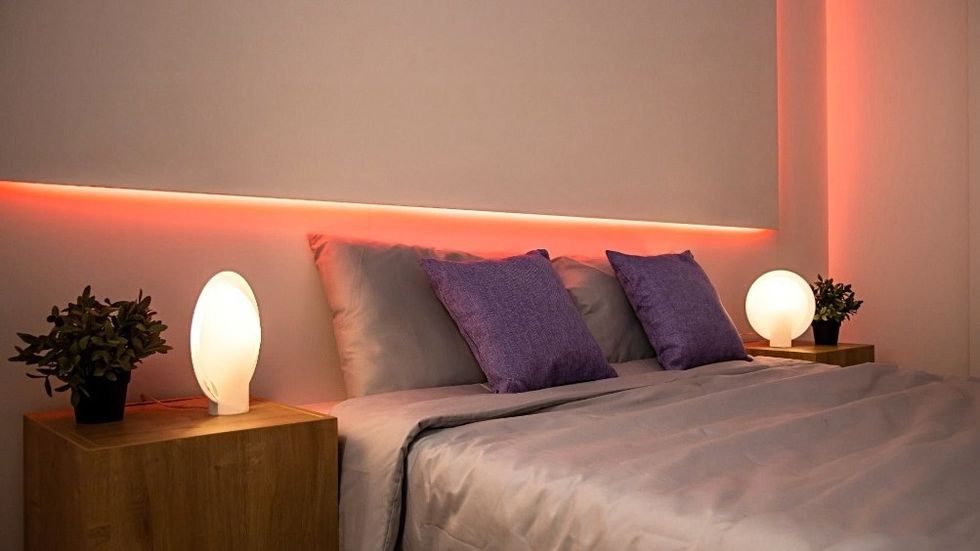 Philips
One of the largest smart light platforms, Philips Hue includes bulbs of many shapes and sizes, lamps of various designs, light strips, and outdoor lighting too.

For beating the January blues you can set any Philips Hue lights to wake you up gradually in the morning, then switch to the 'Concentrate' mode during the day to flood your office with a crisp, blue light. For the evenings you can switch the system to the 'Read' or 'Relax' modes, which emit softer, warmer light.
It's widely known that reducing your exposure to blue light in the evening helps to tell the brain it is time for sleep. By having a smart light system fade out the blue light through the evening, your brain gets a nice early reminder that it's time to wind down and look ahead to a good night's sleep.

I have two Hue LED light strips behind my wardrobe, which gradually flood the room with bright light each morning, then emit soft orange light while I read in the evening.
Hue bulbs start at around $30, but require a bridge to connect to your router (and then be controlled by your smartphone). Starter kits including four bulbs capable of producing any color, plus the bridge, costs from around $165.
Sengled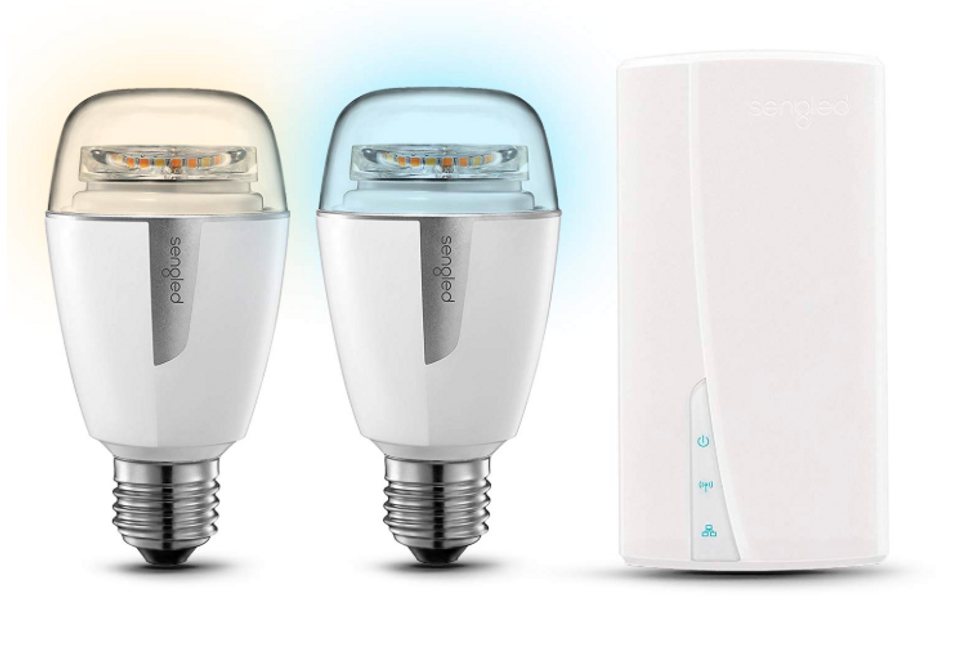 Sengled
The smart bulb starter kit from Sengled costs $50 and comes with two LED bulbs and a hub to connect them to your router. These bulbs are 'tuneable white', which means they can't show colors like red and blue, but can adjust from deep orange to pale blue, through the white spectrum.

Through the smartphone app you can set the bulbs to wake you up gradually in the morning, switch to bright white during the day, then, return to a gentler glow in the evening.
A color bulb starter kit - with two bulbs and hub - is always available, for $80.

Other smart lighting platforms which work in a very similar way include LIFX and Wiz. You can read more about smart lighting here.
HumanCharger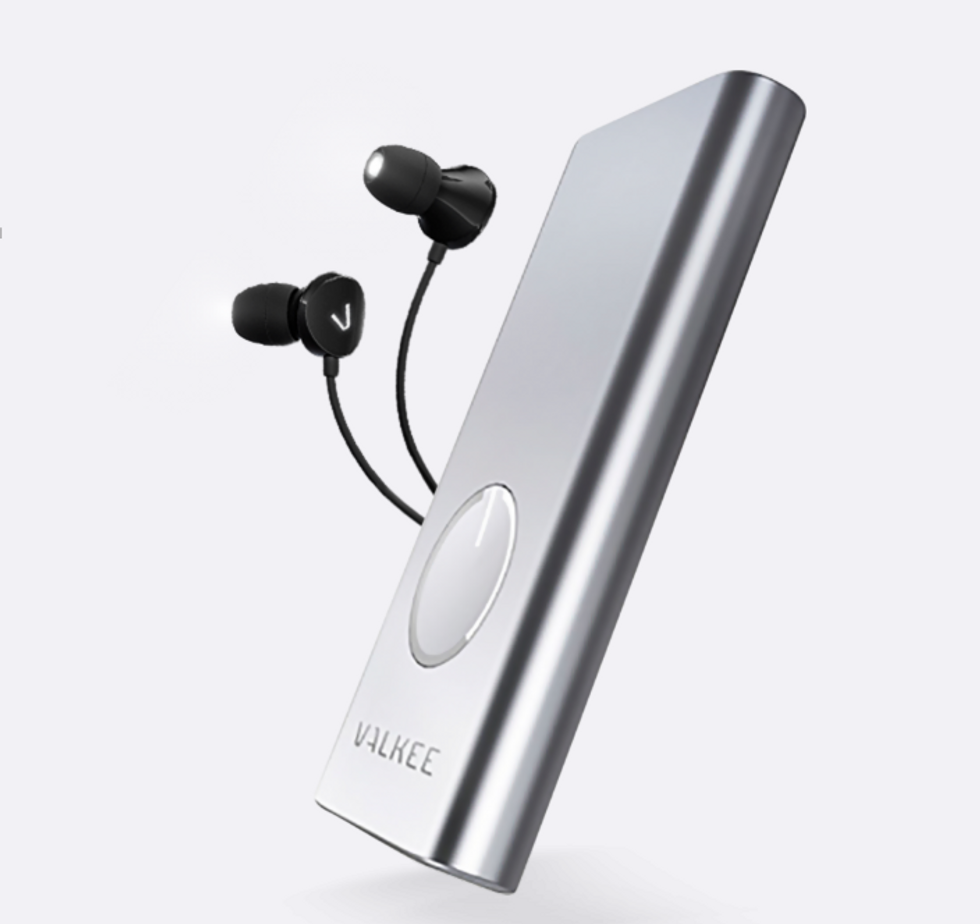 Valkee
Finally, a somewhat left-field approach to fighting off Blue Monday; the HumanCharger by Valkee.

This pocket-sized device looks like a music player, but instead of playing music into your ears, the earplugs shine light. The makers of the HumanCharger claim the device "channels bright light directly to the light-sensitive regions of the brain, right where it is needed the most."
Shining light into your ears like this for a few minutes each day is claimed to increase energy levels, improve your mood and mental alertness, and reduce the effects of jet lag and the winter blues.
The HumanCharger's makers say the product was developed after researchers at the University of Oulu in Finland discovered, between 2008 and 2010, the presence of photoreceptor-proteins on the surface of the brain, similar to those which exist in the eye, and which can be reached by shining light into the ear canal.
10 second Unboxing - LIFX Smart LED Bulb www.youtube.com
Like GearBrain on Facebook