Like GearBrain on Facebook
Both Yale and August have warned users that they should not install today's iOS 13 update for the iPhone and iPad. Doing so could stop their smart door locks from working properly.
Apple is due to release iOS to the general public worldwide today, September 19. Beta versions of the operating system have been available for developers and the public to download for the last few months.
Read More:
This is intended to give app developers the chance to update their apps and make sure everything works correctly before the new iOS is rolled out to hundreds of millions of iPhones and iPads.
But it appears that Yale and August, two of the biggest names in the smart door lock business, have failed to reach the September 19 deadline. The pair are part of the same company, with Yale parent Assa Abloy acquiring August Home in August 2018.
Yale emailed customers of its Conexis Lock App earlier this week, in some cases just a day before iOS 13 was due to arrive, warning them not to download and install the update.

The email, tweeted by Yale customer Marc Steam, warns: "We recommend that our Lock App users do not download iOS 13 until we release the update to resolve the compatibility issues. If you do not download iOS 13, your Lock App will continue to operate as normal."
It added: "If you download iOS 13, your existing Lock App will crash when you try to launch it."
To help mitigate this issue, Yale says it has an update to its Lock App ready to roll out at the same time as iOS 13. But, while this is claimed to resolve the app-crashing issue, it will result in the app having "limited functionality".
Yale further explains: "[The update] will allow you to use your Conexis L1 with key cards, tags and fobs but you will not be able to add new smart locks, key cards, tags or fobs." Yale then warns that users must disable automatic updates on their iPhone and iPad to prevent iOS 13 from being installed.
Adding further confusion, the update Yale is pushing out to its own app should only be installed by users who have updated their device to iOS 13. Those sticking with iOS 12 for now should not download the new version 2.0.3 update to Conexis L1 Lock App.
The email added: "Our developers are currently working hard to fix the compatibility issues. Rest assured that we'll release an app update for iOS 13 as soon as possible and we'll let you know when it's available."

Meanwhile, August is suffering similar issues ahead of the iOS 13 roll-out. The company has added an FAQ section to its website addressing iOS 13 issues. Acknowledging that its app hasn't been working properly with the beta versions of iOS 13, August says: "We appreciate your patience as we perfect the August app with iOS 13 in mind. In the meantime, we have some tried and true workarounds that should improve your experience."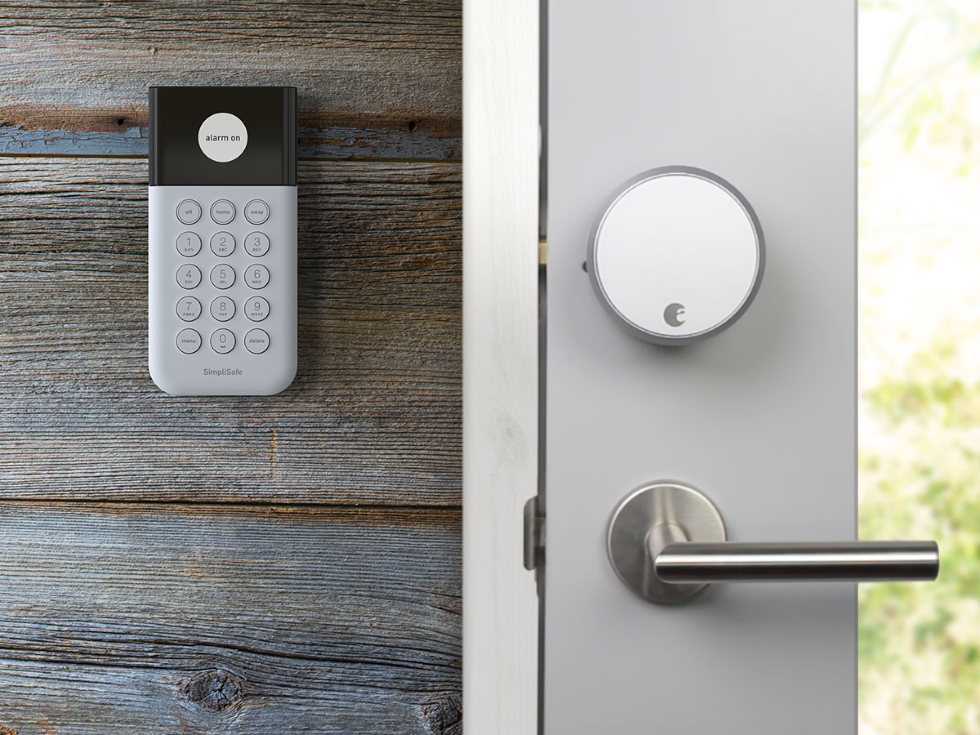 August smart locks aren't ready for iOS 13August
Regarding changes to how iOS displays apps, August says there are currently "a few areas where this does not work optimally with the August app. We are working on updates to mitigate inconsistencies."

There are also issues with Apple's new, tougher stance on apps constantly accessing the locational data of a user's iPhone. August customers are warned that, if they fail to set the iOS location permission to anything other than 'Always While Using App', then the August app will no longer automatically unlock users' smart locks - a key feature of these devices.
A further issue is with the Guest Access screen in the August app. August admits issues with this function can cause the app to "become unusable," requiring users to force-quit, then reopen it and try again.
Clearly, this situation is far from ideal, and is made worse by the fact that Apple first announced iOS 13 back in June, and has provided developers with access to beta versions of its since then.
That said, we have found iOS 13 to be more buggy than previous versions through its many beta stages. We hope both Apple and companies like Yale and August can fix these issues quickly, and without causing more serious issues - as, for now at least, the problems do not affect the security of these locks.
Best Smart Home Locks www.youtube.com
From Your Site Articles
Related Articles Around the Web
Like GearBrain on Facebook