Like GearBrain on Facebook
A lot of the smart home devices we write about at GearBrain are easy to pack up and take with you when it's time to move house. But some – like motorized blinds, wall switches and smart irrigation systems – are a more embedded part of the property, and could well be attractive to potential buyers when it's time to sell.
You will have to jump through a few hoops when handing over smart home devices, like logging out of all associated apps, deleting accounts, and ensuring the new owners knows you are no longer able to control the cameras and door locks. But these connected devices should help make your property stand out from the competition.
Security cameras, locks and alarm systems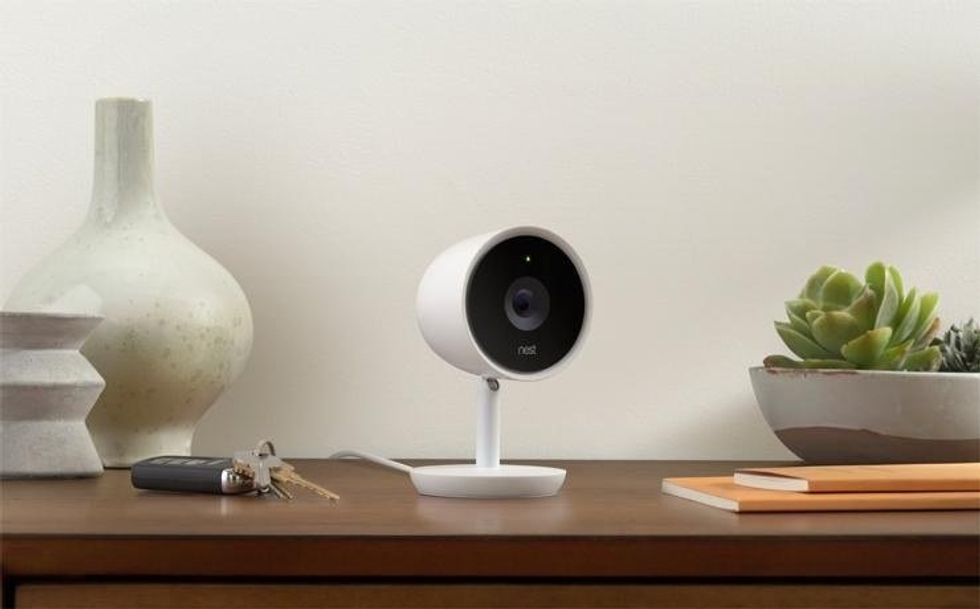 A smart security system could increase the value of your home
Nest
One of the more obvious product categories to leave behind when moving home is the alarm, surveillance and security system. And, when all linked together, they can act as complete package that could well be enticing for tech-savvy buyers.
You don't have to buy everything from the same brand, as it's easy enough to control a camera system from Nest, a door lock from August and cameras from Arlo, all with the same smart home system (like Amazon Alexa or Google Home) if that's the way you want to go.
That said, Nest is one of the most complete solutions out there today. The Google-owned company sells a range of indoor and outdoor surveillance cameras with varying features and degrees of intelligence, plus the Hello video doorbell which can also double as a security camera.
Nest also sells smart smoke and CO2 alarms, and its system is compatible with smart locks produced by Yale. It also sells a couple of smart thermostats two, of which more further down this article. The company recently discontinued its Secure home security system, but a new partnership with security firm ADT signals a replacement system could soon be on the way.
For something simpler, try a video doorbell like those sold by Amazon-owned Ring. The latest Ring Video Doorbell 3 is wireless so is very easy to unscrew from the door frame and take with you, while the Video Doorbell Elite is a professional-grade product which sinks neatly into the wall, is powered by Ethernet, and feels like part of your home.
If you are after a smart door lock, try August and its Smart Lock Pro + Connect. This works with your existing single-cylinder deadbolt and does not require professional installation. The lock opens when you approach it, or you can take manual control remotely via the smartphone app, thanks to its connection with your Wi-Fi router. Simple remove the lock from your August account when you move out, and the new owners can create an account of their own.
Other smart lock options come from traditional lock companies Schlage and Yale, as well as startup Level Home.
Read More:
Check out The GearBrain, our smart home compatibility checker to see the other compatible products that work with Google Assistant and Amazon Alexa enabled devices.
Switches and wall outlets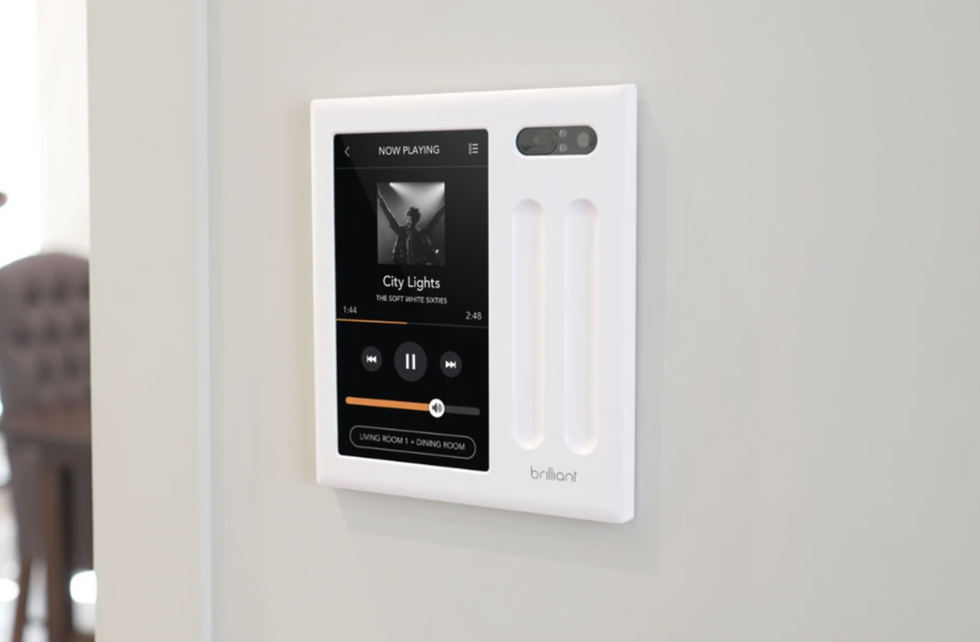 Smart switches and control panels can give your home a futuristic feel
Brilliant
Other smart items you are likely to leave behind when you move, and which could well increase the value and desirability of your home, include connected switches, control panels and wall outlets.
Smart switches often replace your existing light switches, and can be used to power and dim regular or smart bulbs. Companies selling these include GE, with its C by GE range, Leviton, Switchmate and Lutron. We explain much more about smart switches here.
Wall outlets have also got smarter in the last couple of years, as smart plug technology can now be integrated with the outlet itself. This makes for a much neater setup, as the outlet itself is connected to your Wi-Fi network, ready to be controlled via smartphone app or voice assistant, instead of you needing to plug in a bulky smart plug to a regular socket.
There are many options across a broad price range to pick from. Some multi-packs of smart wall outlets can cost as little as $18 each, while those with integrated USB ports tend to be around $25. A dual outlet from TP-Link's Kasa range is around $30. You are unlikely to take these with you when you move, but a house full of smart wall sockets with integrated USB ports could be very appealing to potential buyers – just make sure you reset everything to their factory default settings, so that the buyer can create a new account, or log into the hardware with an account they already have.
Lastly for this section is the wall-mounted control panel, like those made by Brilliant. These replace your existing light switches and can be bought with a single switch, or a video display, touchscreen and multiple switches. We think these add a great futuristic look to your home, with their touch-sensitive light dimmers and touch screen for controlling smart locks, lights, music systems and the thermostat. You can also view live video feeds from security cameras on the display, and Alexa is built-in for voice control.
Irrigation system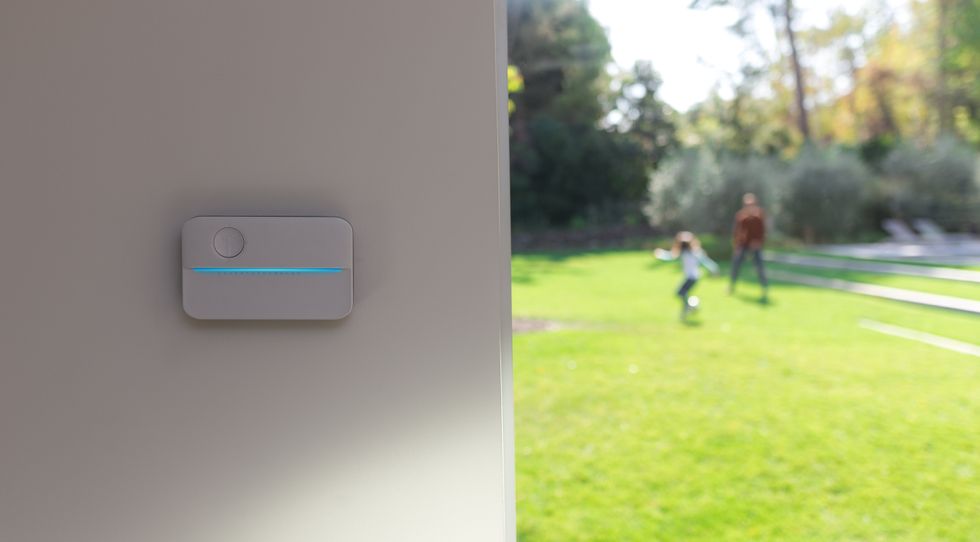 The Rachio 3 can lower your water usage and automate garden irrigation
Rachio
A smart irrigation system is something you might also plan on leaving behind when you move house – and it also acts as a great way to sell the garden to new buyers.
Devices like those from Rachio and Orbit fit to your existing irrigation system, then connect to the internet and deliver exactly the right amount of water, depending on the type of plants and soil, and the weather forecast for your exact location.
Not only is the automated nature of these systems a good selling point, but smart irrigation systems can also save their owner money by only using the water your plants need, without waste.
Read More:
Motorized blinds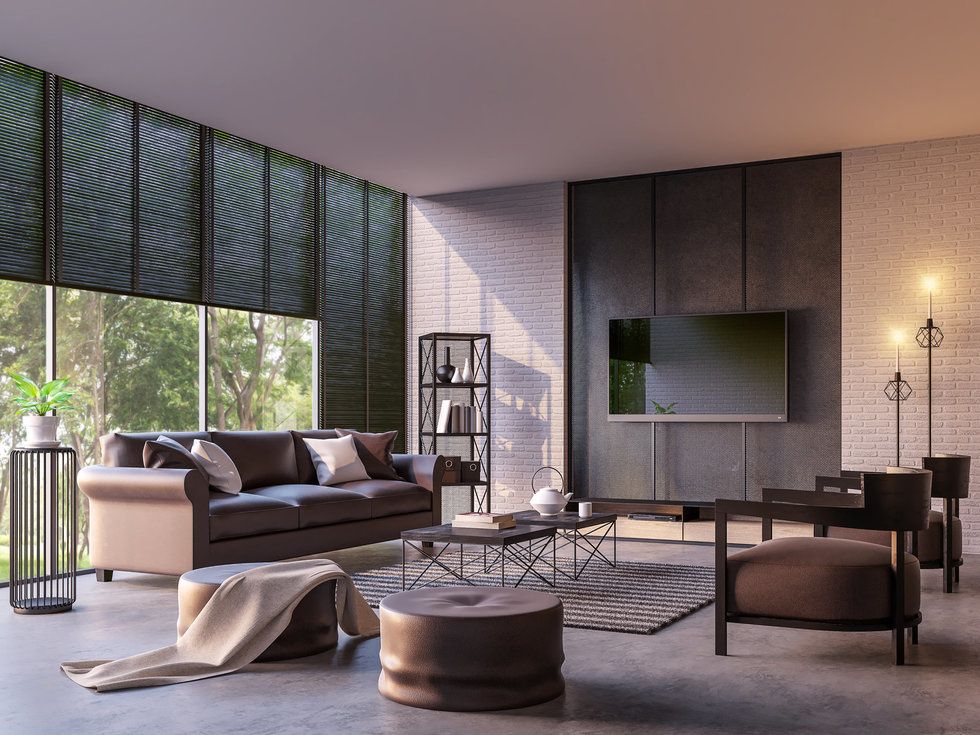 Smart blinds are a luxury addition which you are unlikely to take to your new home
iStock
It is unlikely that any smart motorized blinds you install in your current home will fit your new property. So, while spending (in many cases) a significant of money on something you leave behind may sound painful, new buyers will likely pay a premium for a home with such a luxury item installed.
No doubt reminding buyers of a five-star hotel, smart blinds from the likes of Lutron, Pella and Somfy can be controlled via their own remotes, or by using a smartphone or smart speaker running Alexa or Google Assistant. Many systems can also be automated to raise and lower during the day, or when you depart and arrive at the property.
Although generally expensive item, Ikea now offers the Kadrilj and Fyrtur smart blind systems, which cost from around $130 per window.
Read More:
Garage door opener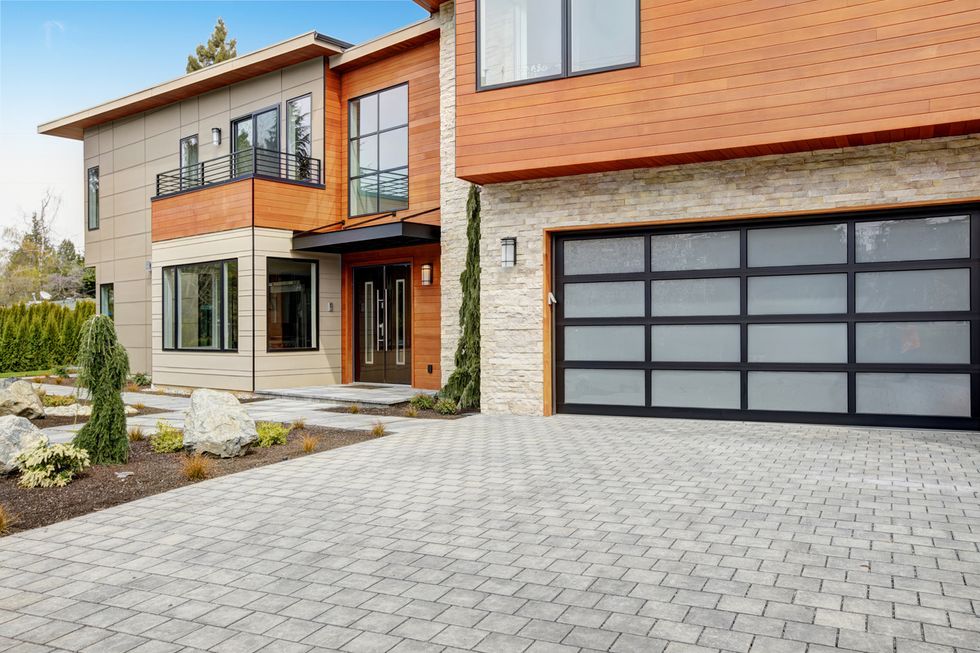 A garage door which automatically opens when you arrive is an attractive feature for your home to have
iStock
On a similar theme, the motorized garage door opening is a useful device which could make your home more desirable - especially when it's a smart one. Being smart means the door can be controlled from a smartphone app, or by speaking to a voice assistant like Alexa or the Google Assistant.
They can also keep an eye on your location (or rather, the location of your smartphone) then open and close accordingly.
Options here include garage openers from Chamberlain, Senclo, Nexx, GarageMate and Datonten.
Read More:
Thermostat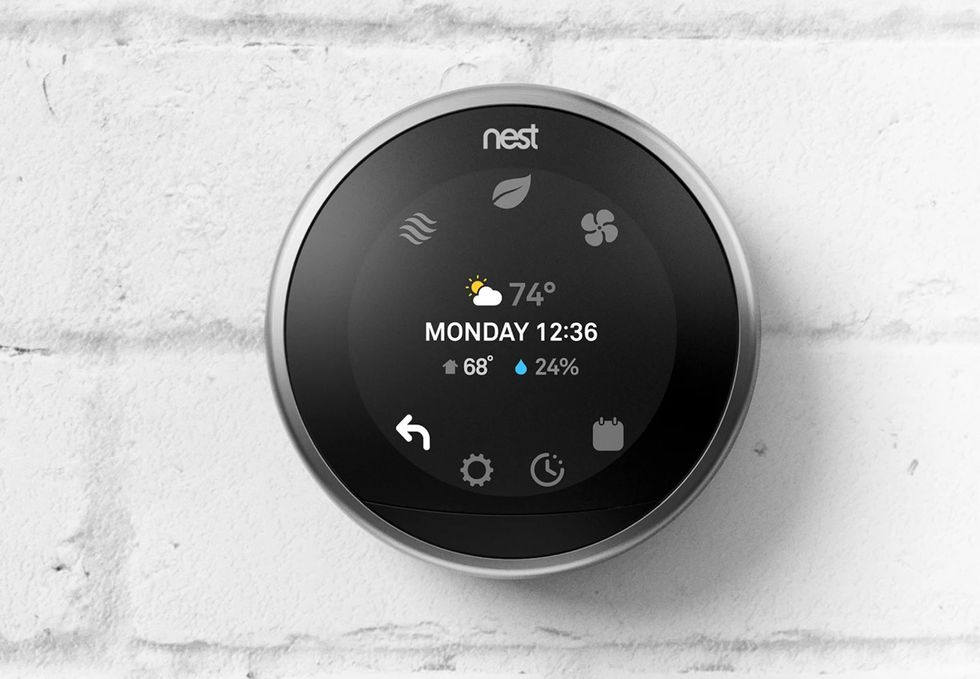 The Nest Learning Thermostat is priced at $250 Google
Another smart device you will likely leave behind when moving home (unless you kept the one it replaced and plan to reinstall it) is the thermostat. Examples like the Learning Thermostat from Google-owned Nest raise and lower the home's temperature to keep you comfortable, but to also use less energy and save you money.
Options are available from Nest, as well as Ecobee, Honeywell, Hive and Insteon. Some claim to lower your energy bills in the region of 10-20 percent, and many connect to smart home systems like Alexa, Google Assistant, Apple HomeKit, Samsung SmartThings and IFTTT (If This, Then That), the smart home automation platform.
Telling a potential buyer for your home that it has smart devices – like the thermostat and irrigation system – designed to save the money is surely a strong sales pitch.
Read More:
Smart lighting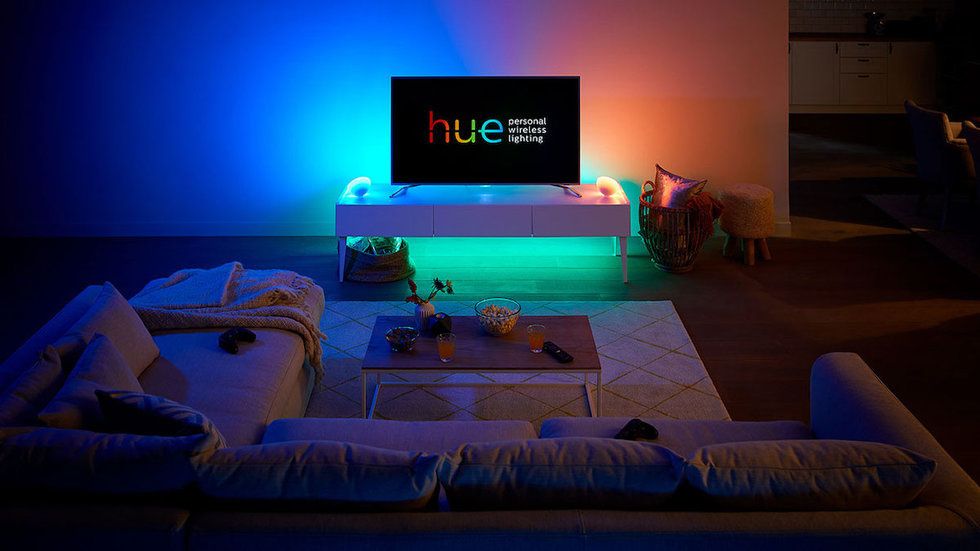 Smart lighting can be tricky to hand over to a new owner, but should raise the value of your home
Philips
Quickly becoming a staple of the smart home, smart lighting from companies like Philips, LIFX, Ikea and Wiz use LED bulbs which consume far less energy than traditional incandescent ones.
If you only have a handful of bulbs, you may well want to take these with you to your next property.
But if you have invested heavily in fitting smart lighting to every room, complete with LED light strips under the kitchen counters and even around the garden, you could leave everything in place and offer it to potential buyers as an added extra.
As with all other options given in this article, you'll need to log out of the account used to control the lighting, then have the new owners create their own account and log in. This can be a fiddly process, especially if the buyer wants to create a range of rooms and 'scenes' within the app for controlling select groups of bulbs. But if they see the value in the installation, then hopefully the extra they pay for your home will be worth the headache of setting everything up again.
Read More:

Philips Hue White and Color LED Smart Button Starter Kit with Philips Hue White and Color Ambiance A19 LED Smart Bulb
Introduction of The GearBrain, The First Compatibility Find Engine for Smart Devices www.youtube.com
Like GearBrain on Facebook