A lot of the smart home devices we write about on GearBrain are easy to pack up and take with you when it's time to move house. But some - like motorized blinds and smart irrigation systems - are a more embedded part of the property, and could well be attractive to potential buyers when you come to sell.
You will have to jump through a few hoops when handing over smart home devices - like logging out of all associated apps, deleting accounts, and ensuring the new owners knows you are no longer able to control the cameras and door locks.
This is the GearBrain guide to smart home devices which could increase the value of your property.
Security cameras, locks and alarm systems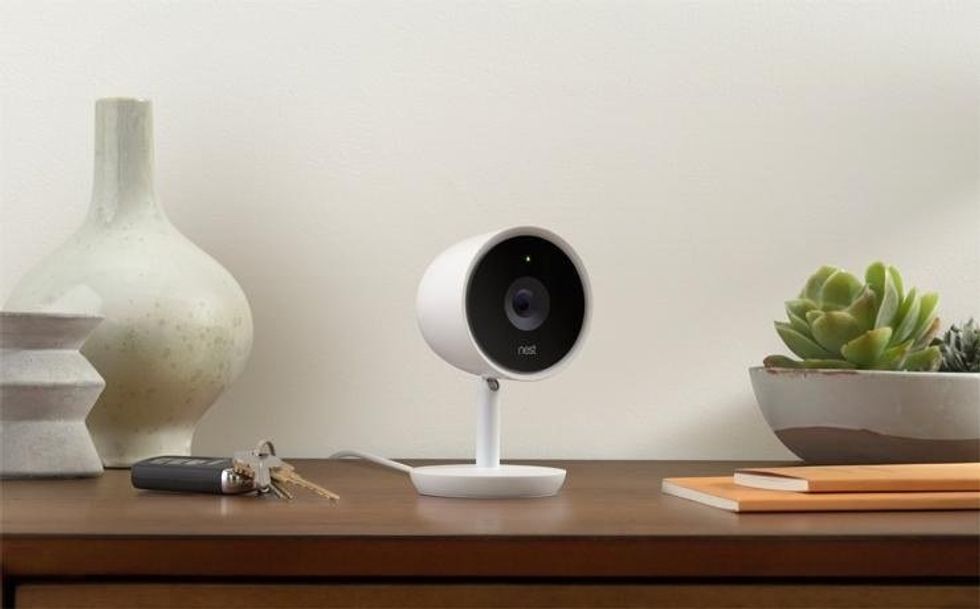 A smart security system could increase the value of your home
Nest
One of the more obvious product categories to leave behind when moving home is the alarm, surveillance and security system. And, when all linked together, they can act as complete system which could well be enticing for tech-savvy buyers.
You don't have to buy everything from the same brand, as it's easy enough to control a camera system from Nest, a door lock from August and cameras from Arlo, if that's the way you want to go.
That said, Nest is the most complete solution for now. The Google-owned company sells indoor and outdoor surveillance cameras with varying features and degrees of intelligence, plus a new video doorbell which can also double as a security camera.
There's also the Secure alarm system with its door and window sensors (alerting you when they open while you're out), and a key fob for arming and disarming the alarm system. Finally, Nest sells smart smoke and CO2 alarms, and its system is compatible with smart locks produced by Yale.
For something simpler, try a video doorbell like those sold by Ring. The Video Doorbell 2 is wireless so is very easy to unscrew from the door frame and take with you, while the Ring Video Doorbell Elite is a professional-grade product which sinks neatly into the wall, is powered by Ethernet, and feels like part of your home.
If you are after a smart door lock, try August and its Smart Lock Pro + Connect. This works with your existing single-cylinder deadbolt and does not require professional installation. The lock opens when you approach it, or you can take manual control remotely via the smartphone app, thanks to its connection with your Wi-Fi router. Simple remove the lock from your August account when you move out, and the new owners can create an account of their own.
Other smart lock options come from traditional lock companies Schlage and Yale.
Read More:
Irrigation system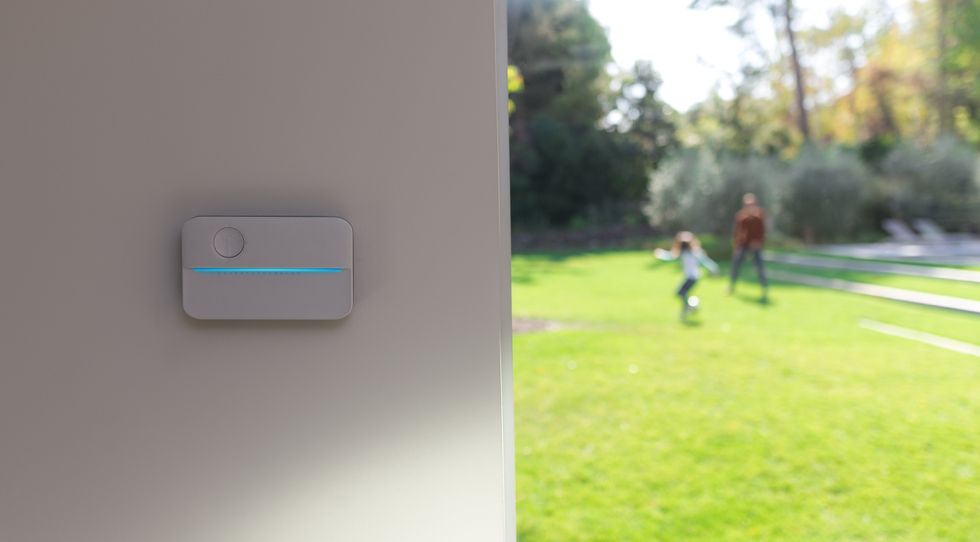 The Rachio 3 can lower your water usage and automate garden irrigation
Rachio
A smart irrigation system is something you might also plan on leaving behind when you love house - and it also acts as a great way to sell the garden to new buyers.
Devices like those from Rachio and Orbit fit to your existing irrigation system, then connect to the internet and deliver exactly the right amount of water, depending on the type of plants and soil, and the weather forecast for your exact location.
Not only is the automated nature a good selling point to add to your home, but smart irrigation systems can also save their owner money by only using the water your plants need, without waste.
Read More:
Motorized blinds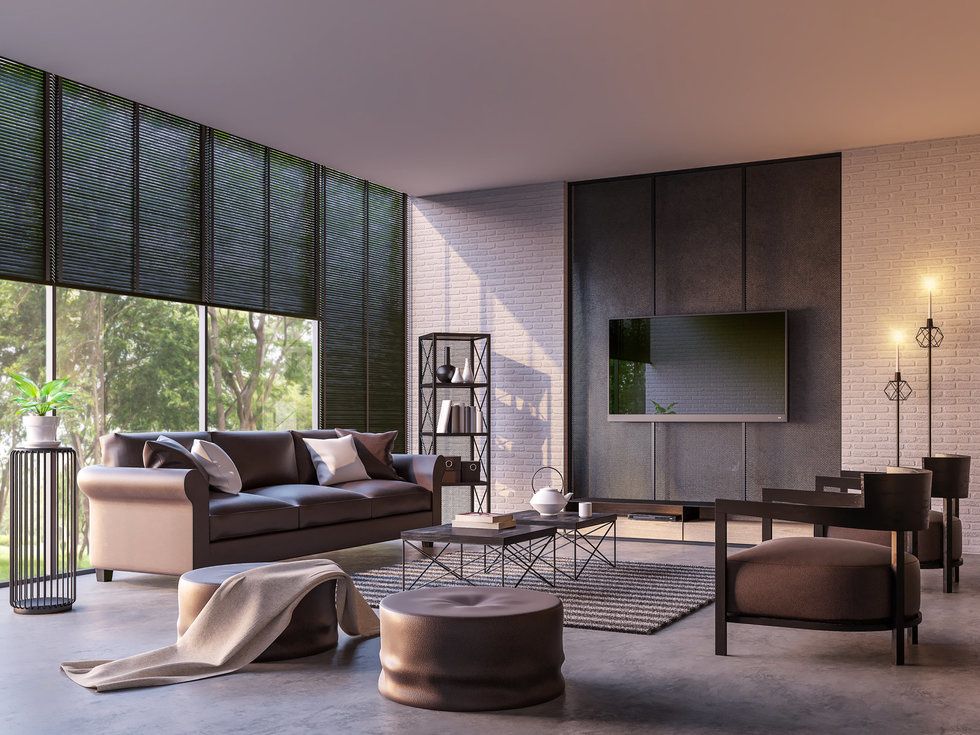 Smart blinds are a luxury addition which you are unlikely to take to your new home
iStock
It is unlikely that any smart motorized blinds you install in your current home will fit your new property. So, while spending (in many cases) a significant of money on something you leave behind may sound painful, new buyers will likely pay a premium for a home with such a luxury item installed.
No doubt reminding buyers of a five-star hotel, smart blinds from the likes of Lutron, Pella and Somfy can be controlled via their own remotes, or by using a smartphone or smart speaker running Alexa or Google Assistant. Many systems can also be automated to raise and lower during the day, or when you depart and arrive at the property.
Although generally expensive item, Ikea looks set to undercut the establishment with its Kadrilj and Fyrtur smart blind systems, which are expected to go on sale in August 2019 and cost from around $110 per window.
Read More:
Garage door opener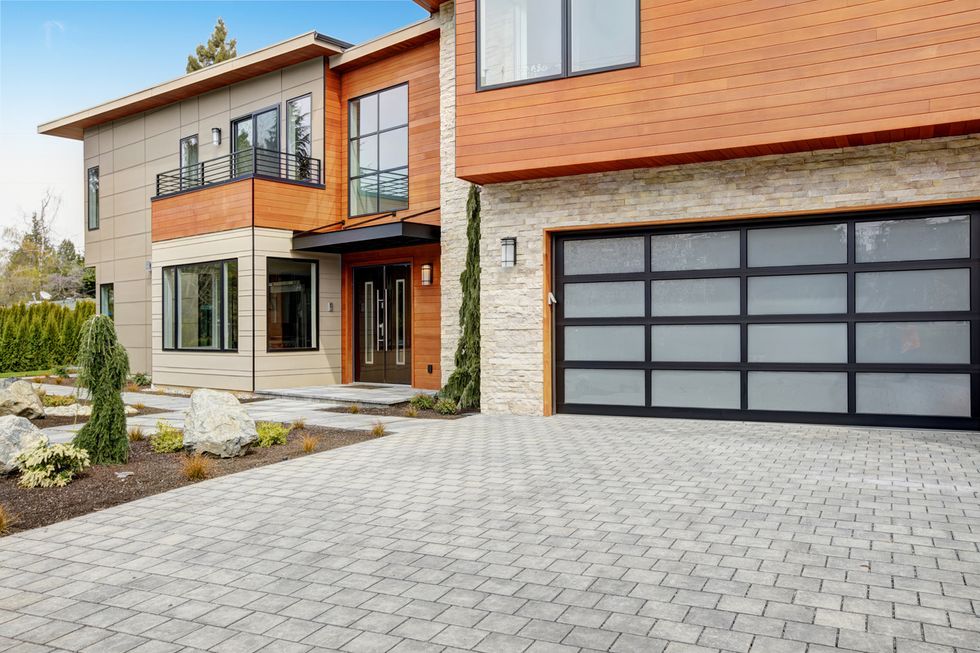 A garage door which automatically opens when you arrive is an attractive feature for your home to have
iStock
On a similar theme, the motorized garage door opening is a useful device which could make your home more desirable - especially when it's a smart one. Being smart means the door can be controlled from a smartphone app, or by speaking to a voice assistant like Alexa or the Google Assistant.
They can also keep an eye on your location (or rather, the location of your smartphone) then open and close accordingly.
Options here include garage openers from Chamberlain, Senclo, Nexx, GarageMate and Datonten.
Read More:
Thermostat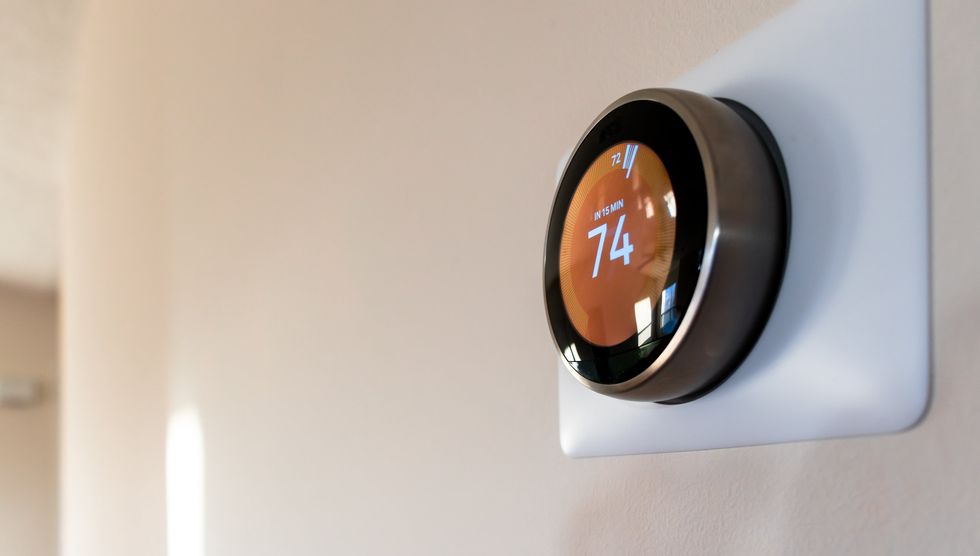 Smart thermostats will save buyers of your home money on their energy bills
iStock
Another smart device you will likely leave behind when moving home (unless you kept the one it replaced and plan to reinstall it) is the thermostat. Examples like the Learning Thermostat from Nest raise and lower the home's temperature to keep you comfortable, but to also use less energy and save you money.
Options are available from Nest, as well as Ecobee, Honeywell, Hive and Insteon. Some claim to lower your energy bills in the region of 20-25 percent, and many connect to smart home systems like Alexa, Google Assistant, Apple HomeKit, Samsung SmartThings and IFTTT (If This, Then That), the smart home automation platform.
Telling a potential buyer for your home that it has smart devices - like the thermostat and irrigation system - designed to save the money is surely a strong sales pitch.
Note: The Nest can be controlled with voice commands issued to the Google Assistant, but support for IFTTT (and likely Alexa too) will be terminated by Google on August 31, 2019. The company said on May 7 it will be closing its Works with Nest platform, ending interactions between all Nest devices and systems like IFTTT. Automation will instead be handled by Google's own new Works with Google Assistant program.
Read More:
Smart lighting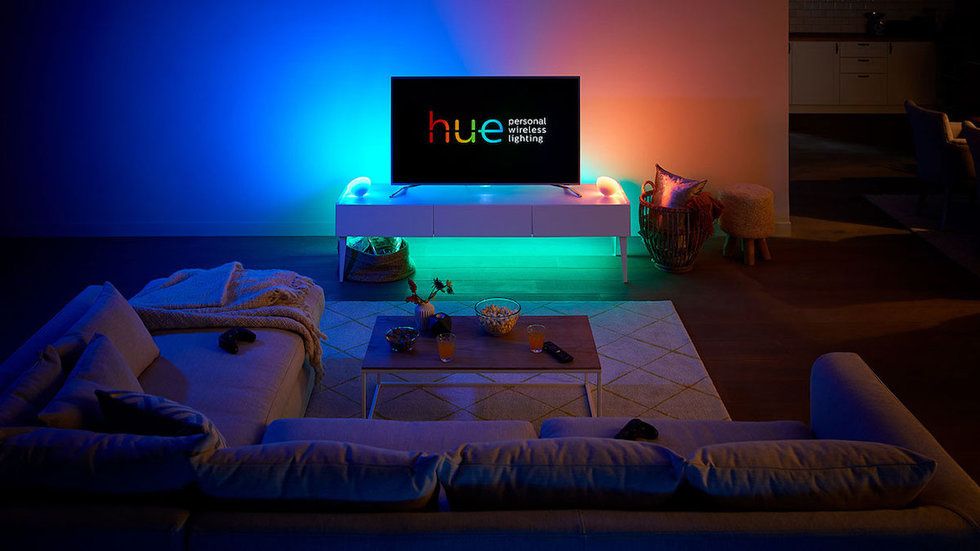 Smart lighting can be tricky to hand over to a new owner, but should raise the value of your home
Philips
Quickly becoming a staple of the smart home, smart lighting from companies like Philips, LIFX, Ikea and Wiz uses LED bulbs which use far less energy than traditional incandescent ones.
If you inly have a handful of bulbs, you may well want to take these with you to your next property.
But if you have invested heavily in fitting smart lighting to every room, complete with LED light strips under the kitchen counters and even around the garden, you could leave everything in place and offer it to potential buyers as an added extra.
As with all other options given in this article, you'll need to log out of the account used to control the lighting, then have the new owners create their own account and log in. This can be a fiddly process, especially if you have created a range of rooms and 'scenes' within the app for controlling select groups of bulbs. But if your buyer sees the value in the installation, then hopefully the extra they pay for your home will be worth the handover headache.
Read More: