If you're looking to expand the kind of herbs you grow, and add some marijuana to your home grown farm, smart planters are worth considering. Great for helping flowers, lettuce and thyme bloom, these containers are also particularly good for helping your pot plants take root just as well. Once you're sure your state is down with some cannabis cultivation, these 6 planters can give you a head start on having a little — or big — crop of your own.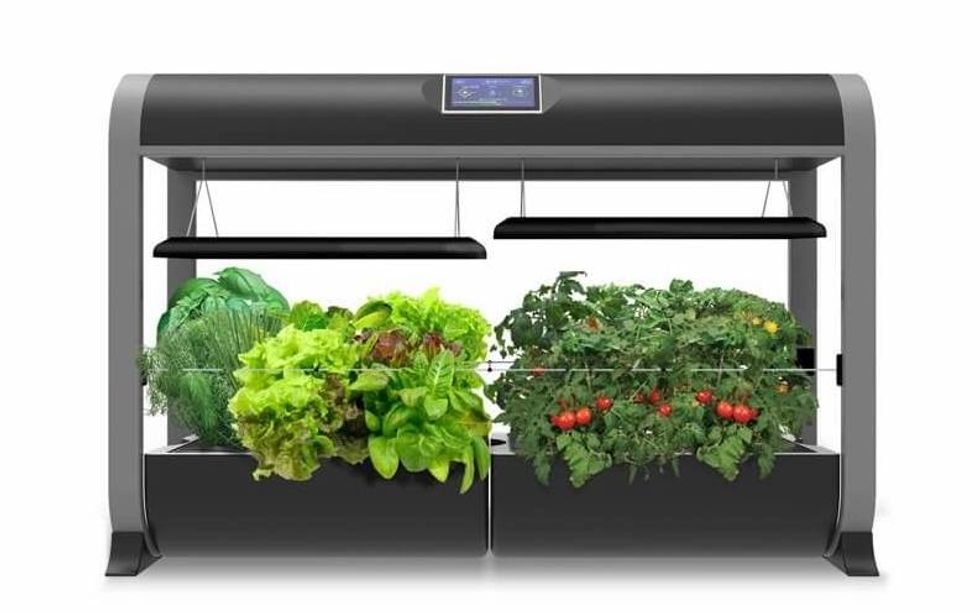 Run the AeroGarden through its app, or through Amazon's voice assistant AlexaAeroGarden
AeroGarden Farm

Bring the farm indoors with AeroGarden Farm. With this modern machine, AeroGarden promises your plants will grow five times faster than when planted outdoors in soil. The sleek design, touch screen panel, and Wi-Fi connectivity make this indoor grower smart and sophisticated. Control it by app or through Amazon Echo, and grow your pot up to 24" high. The timed LED lights mean that no sunlight is required, and handy reminders via app alert you as to when to add water or provide plant food. AeroGarden offers a variety of growers at an array of price points, with some at $600, so check out their website for other options.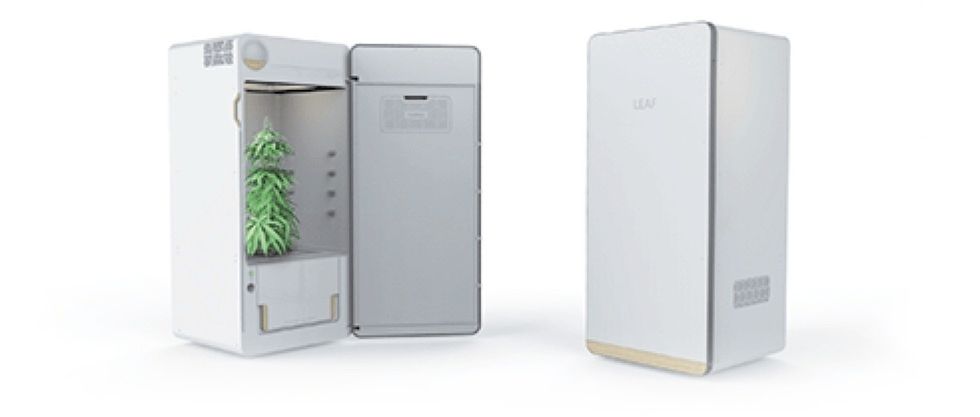 With an HG camera inside, you can watch your pot plants as they grow in the Leaf planterLeaf
Leaf
Leaf looks something like a mini-fridge, with sufficient space inside to grow plenty of pot. The device is decked out with an air control system, water sensing system, humidity sensor, oxygen enrichment system, and more. Control Leaf from your smartphone via its app, and follow instructions for precise planting and marijuana management. Peek in on your plants via the HD camera built-in, watching them grow under LED bulbs — all the light they need to grow. Leaf is currently in pre-order, with a $300 deposit, and $2,690 then due at shipping.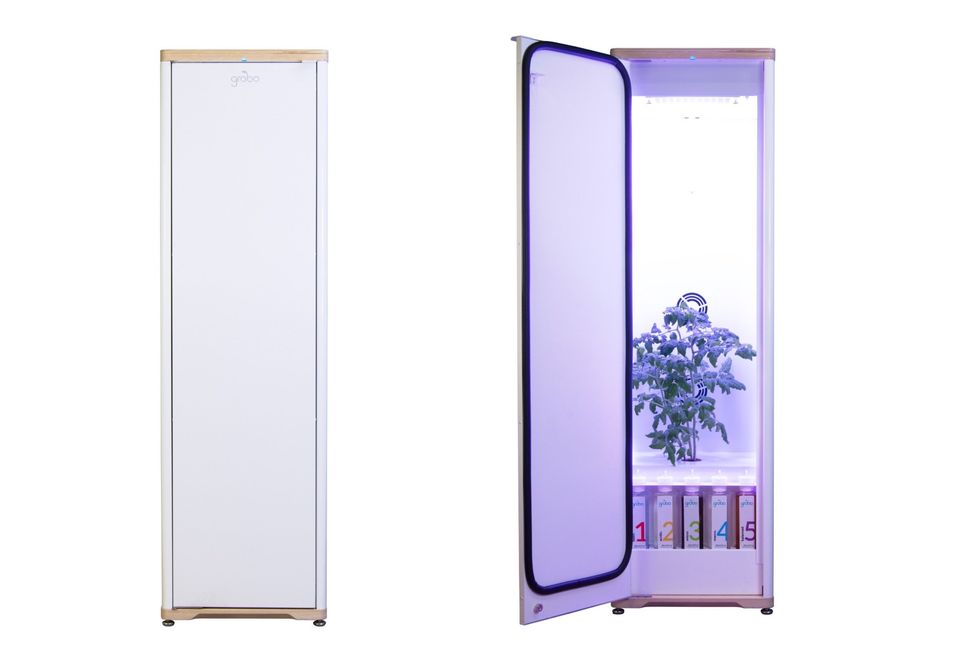 Sensors inside Grobo, deliver data via a Wi-Fi connection to its appGrobo
Grobo
Long and sleek, Grobo won't compromise your living space. The design is meant to be energy efficient, and you can follow your pot's progress via the app or on your desktop computer. Grobo's sensors send data by app, so you know how your plants are holding up as they're hidden away. From pH levels to temperature, Grobo manages to keep your plants at their peak — all you need is a Wi-Fi connection and some starter seeds. The planter starts at $1,799 for the Grobo Solid and $1,999 for Grobo Premium which has a see-through door.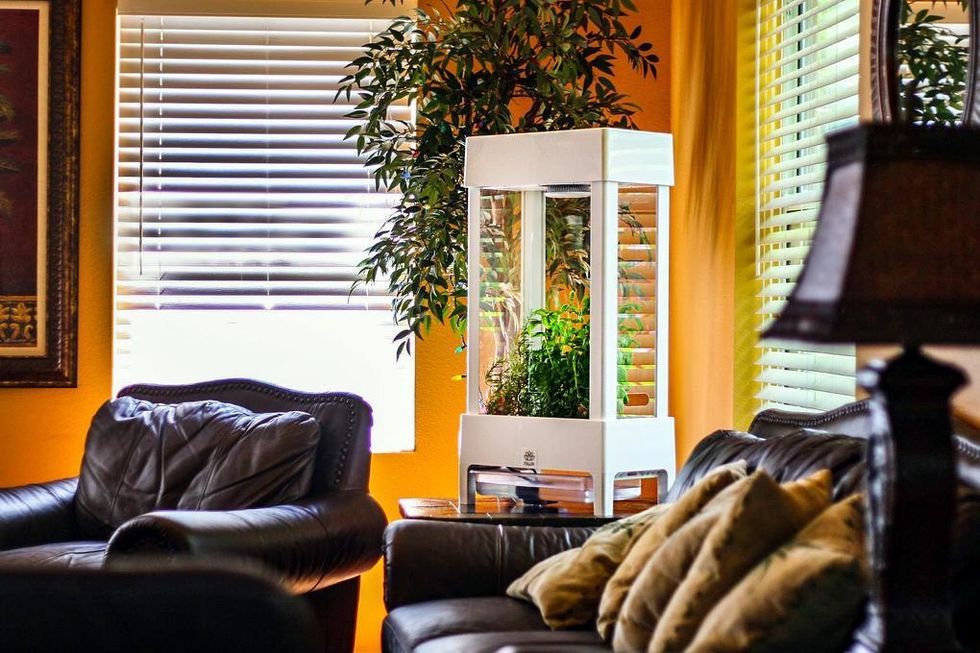 One of the more affordable option on our list, Niwa taps into hydroponics to grow your plantNiwa
Niwa

Niwa wants to help you take the guess work out of germinating, and is one of the most affordable options on our list. With a Wi-Fi connection and the paired app, this internet-connected garden can control its own climate, light and watering, using hydroponics to efficiently grow your marijuana. You can even watch your plants grow through the clear class exterior. The Niwa One Standard costs $379, while the Niwa One Premium with an aluminum finish is $429.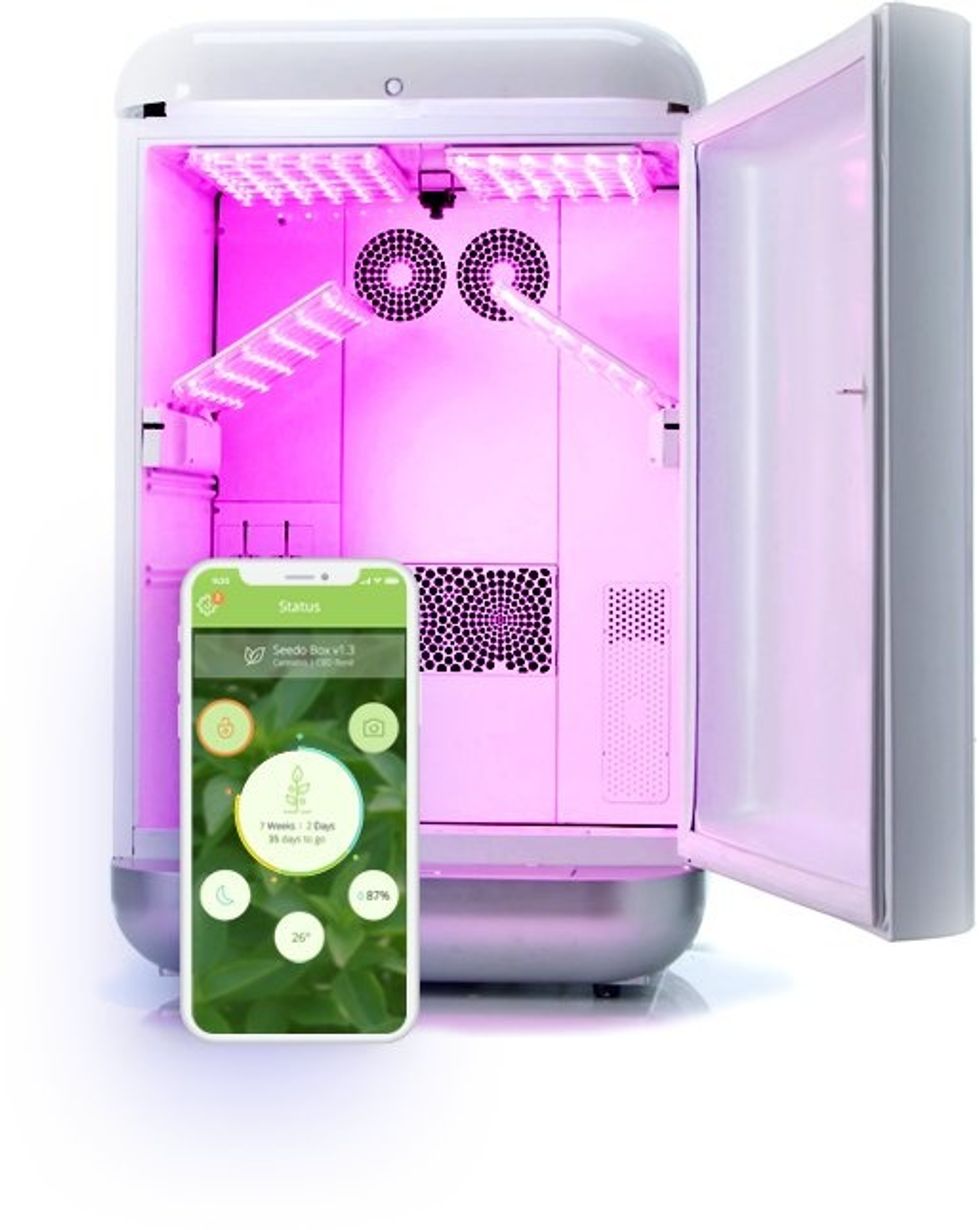 In pre-orders, Seedo ships with liquid nutrition, an air filter and carbon dioxide bottlesSeedo
Seedo
Seedo is set to ship this September, but you can pre-order and get your seeds ready in time for shipping. Another mini-fridge-style device, this one comes with a starter kit including an air filter, carbon dioxide bottles, liquid nutrition, and a tray that holds up to five plants. Pair your Seedo with the smartphone app for a fully automatic pot-growing gadget that is easy to use, even for beginners. The app gives details as to how your plants are progressing, and more importantly, when they're ready for harvesting. Seedo, priced at $2,400, can be pre-ordered with a $499 deposit.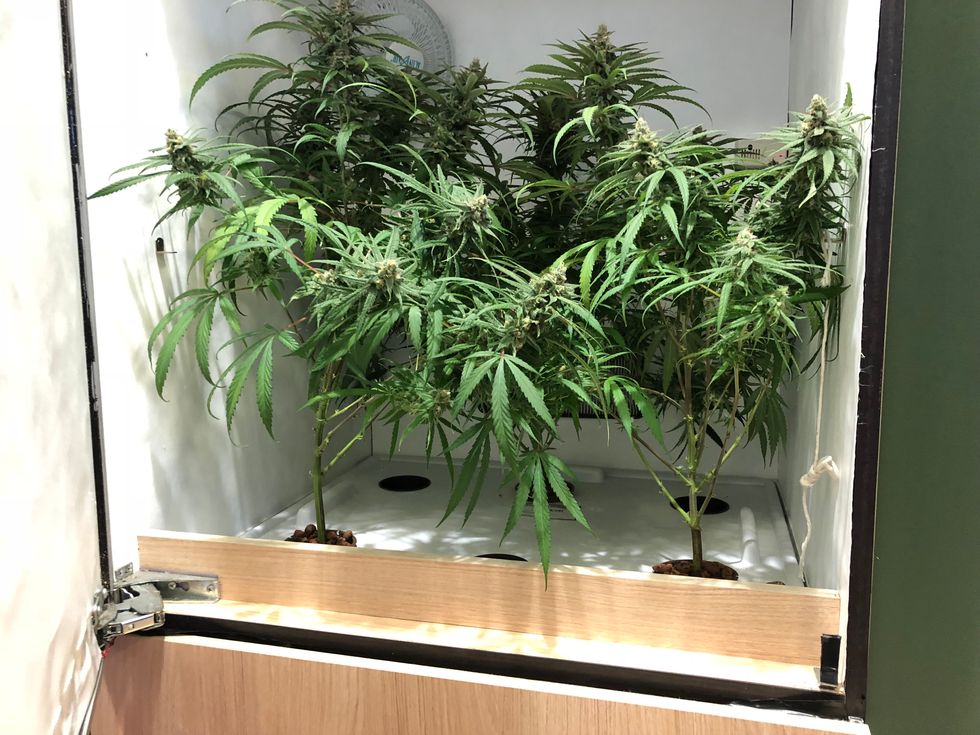 You can use an app to lock and open the Cloudponics growerGearBrain
Cloudponics

Cloudponics is designed like a cabinet, but what's happening inside is not what you'd normally find behind typical cabinet doors. This app-enabled pot-growing device works with coco, soil, or hydroponics, allowing for trial and error or just a variety of options. Get hands-on app data on nutrient dosing, pH balance, climate, and more, even lock and open your device from the app, ensuring no one else gets inside. GearBrain wrote about Cloudponics last year, including some additional gear you'll need for a complete set-up, so read up before buying. While Cloudponics is currently sold out, you can enter your email in the shopping section of the Cloudponics site to be notified when the $2,690 grower is available again.