Like GearBrain on Facebook
The best feeling in the world is when you see the first signs of spring — white and pink blossoms spring up on barren trees, grass gets greener by the hour and flowers are being planted in every garden and along the sidewalk. Goodbye seasonal depression. But sadly, a lot of us don't have the pleasure of an outdoors garden. Whether you live in an apartment in the city or a house without a sunny yard, you can still have the pleasures of spring enliven your day. Here are five smart garden devices to brighten up your indoor space.
Read More:
Plantui 6 Smart Garden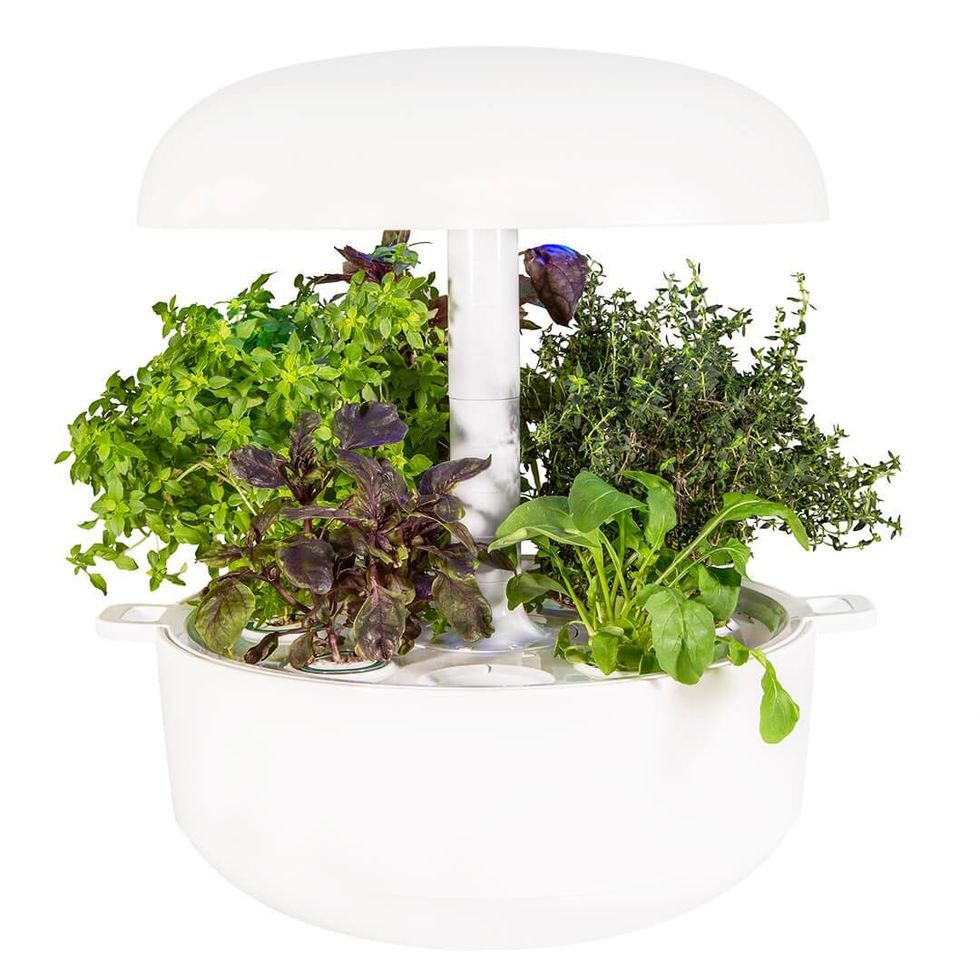 With the Plantui planter, you can grow up to six plants with its automatic watering pump
Plantui
As you probably guessed by the name, you can grow six — count 'em, six — plants at a time with the Plantui 6. Equipped with an intelligent light system and an automatic watering pump, there's literally no need for soil or an extra green thumb. The round garden set up also comes in three different colors so you can match it with your other smart home devices, too. The Plant 6 sells for €265 (about $300) and ships to the U.S. in about three to six days.
Click and Grow Smart Garden 9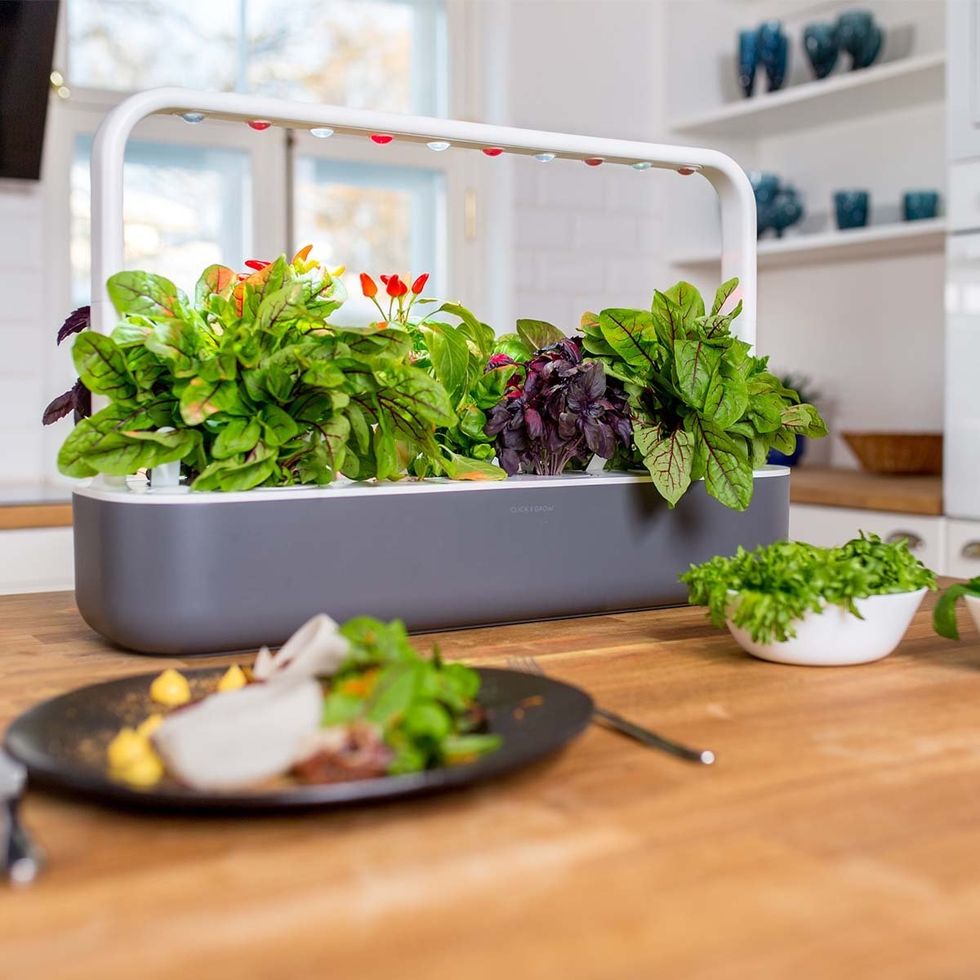 The Click and Grow Smart Garden 9 comes with complimentary plant capsules
Click and Grow
If you thought the Plantui was impressive, you'll be even more surprised with the Click and Grow Smart Garden 9 — grow six plants side-by-side and watch them flourish under special LED lights. Unlike the Plantui, the Click and Grow smart garden is rectangular and uses a NASA-inspired Smart Soil to make sure your plants get their balanced doses of water, oxygen and nutrients.
You'll also get nine complimentary plant capsules — mini tomatoes, basil and green lettuce among others such as pak choi, a type of Chinese cabbage, black pansy, a lush flower, and even chili peppers. It's also the perfect size for a tiny house and a small apartment and sells for $199.95.
AeroGarden Farm XL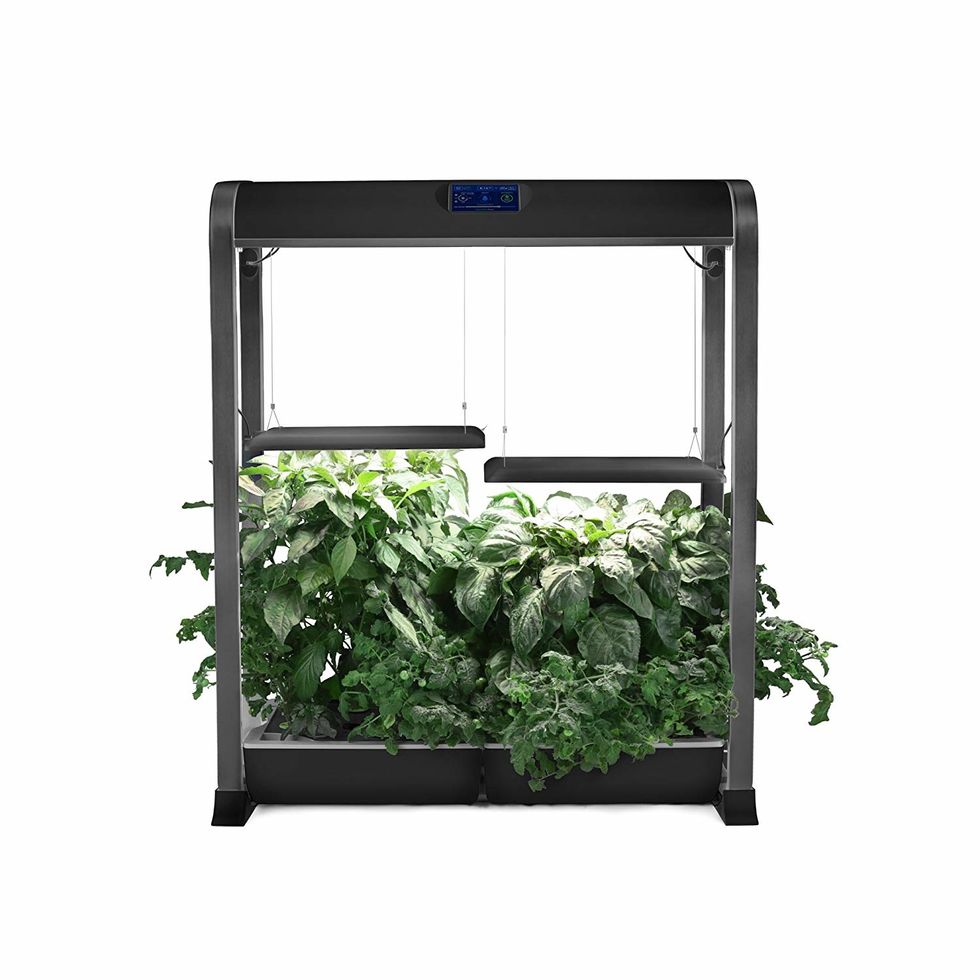 The AeroGarden Farm XL can grow up to 24 plants and connects to Amazon Echo
AeroGarden
If you're looking for something a little more serious, the AeroGarden Farm XL would be the obvious next step — the sleek smart garden can grow up to 24 plants, at five times the speed as if they were planted in regular soil. The Farm XL also has a touch screen control panel, Wi-Fi and Amazon Echo connectivity, so it'll also fit seamlessly into your smart home. Regularly $799.95, you can pick up this large grower for just $639.96 with coupon FRESH20.
Seedo Automated Grow System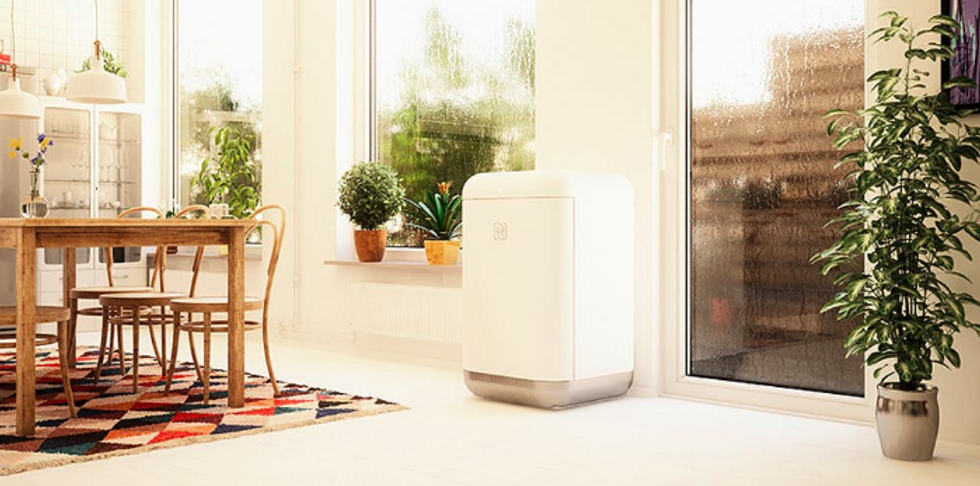 The Seedo is a large, refrigerator-sized grower that has its own lighting system and A/C
Seedo
Here's a fun (and expensive) one — the Seedo Automated Grow System looks like a retro refrigerator with pink lights and a rounded, rectangular shape. Just plant your seed, monitor it without any intervention through the Seedo app and harvest when it's time. Seedo's self-adjusting lighting system and built in carbon dioxide and air conditioning will make sure your plants get enough light and that no smells leak through the box. Choose from a huge variety of vegetables, fresh herbs, flowers and tissue culture to start your home garden. Regularly $2,400, the Seedo is currently on sale for $1,980.
Botanium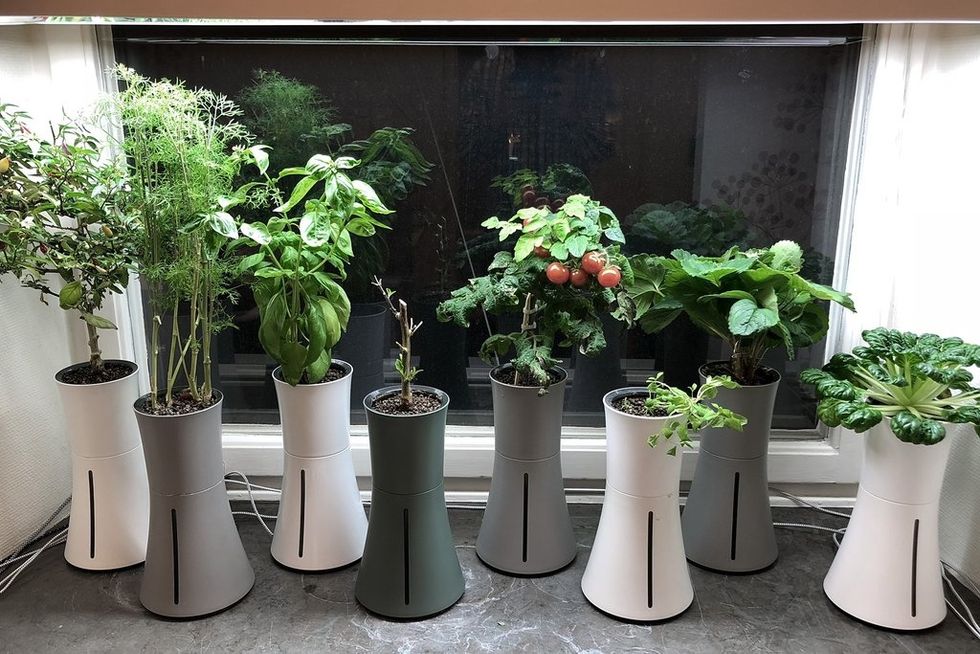 The Botanium looks like an individual planter, which means it's ideal for a tiny space
Botanium
The Botanium garden utilizes hydroponics to make sure your plants get all the nutrients, water and oxygen it needs faster and more efficiently without soil. You won't need to worry about overwatering or drying out the soil — just fill up the water tank every week and you're all set. The Botanium is also smaller and more minimalist than the other smart gardens so you can place it anywhere to give the space a greener vibe. Also based in Europe, the company will send the €69 ($78) planter to the U.S. for about $13 in shipping fees.
Having plants in your home will undoubtedly create a fresher and more colorful environment to welcome the spring season. And the best thing is that you can keep all these devices in the winter too, to liven up the gloomy days. If you do have an outdoor space, feel free to check out our article on how to create your very own backyard paradise.
Like GearBrain on Facebook