ConnectSense has a new way for people to make their devices smart. It's Smart Outlet lets you connect two items, and includes a USB charging port and fits over an existing wall outlet.
Priced at $59, the device has two separate outlet, each of which can be controlled on its own and set-up through the ConnectSense iOS and Android app. You don't need a hub — the Smart Outlet works over Wi-Fi — and you can also control items plugged into the outlet using your voice by speaking with Amazon Alexa, Siri (through Apple HomeKit) and Google Assistant.
For people looking to have more control over their devices, especially those monitoring their electricity bills, the ConnectSense outlet also let you monitor energy usage for devices plugged into the product. You can also see how long something has been plugged into the outlet, and can customize how you want to run devices based on this information. Devices can be powered down, for example, while someone is at work.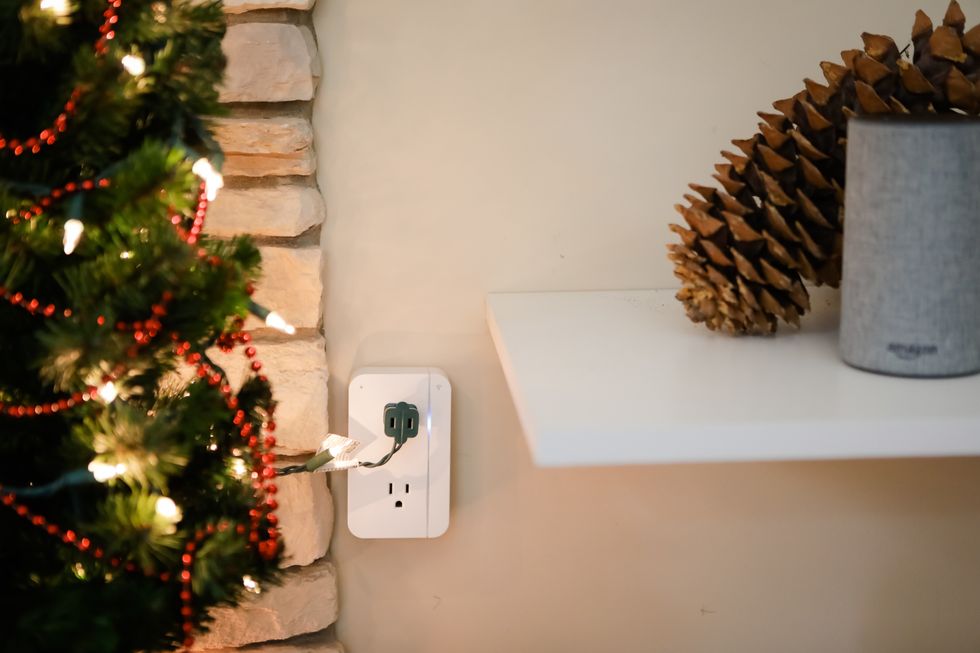 The double outlet also includes a USB charging portConnectSense
The 2.4 amp USB charging port can juice up devices including smartphones and tablets.
"We are committed to evolving our product offerings to create an easy-to-use, seamless way for people to better control and monitor their homes," said Adam Justice, Founder of ConnectSense. "In our continued effort to meet our customers demands, we've added a more robust voice control offerings with the Smart Outlet and are excited to expand the IoT product landscape to Android users."
The Smart Outlet can be ordered now from ConnectSense's web site and on Amazon, and has already started shipping.
Check out The GearBrain, our smart home compatibility checker to see the other compatible products that work with Amazon Alexa enabled devices as well as Google Home and Home Mini.
How to Create a Smart Dorm Room Part 3 - Smart Plugs www.youtube.com