Snapchat parent Snap has an eye on its augmented reality smart glasses, as the company's drone plans fail to take off and hundreds of thousands of Spectacles sit unsold in warehouses.
Spectacles launched a year ago — glasses that feature an outwards-facing camera on its frames which shoot videos that are uploaded immediately to a Snapchat profile. People lined up for hours to buy them in pop-up vending machines, a gimmick itself.
After the misstep of Google Glass, Spectacles felt like the first glimpse at smart glasses with potential. Unlike the geeky Glass, Spectacles were marketed as a fashion accessory rather than a gadget. Selling them in vending machines, with long lines in public spaces, was seen as a marketing masterstroke.
But as Snap started selling Spectacles through conventional retail channels, interest in them flagged. Hype from early-adopting tech fans didn't translate into mainstream commercial success.

That is the claim made by two insiders speaking to The Information, which states: "Snap badly overestimated demand for its Spectacles and now has hundreds of thousands of unsold units sitting in warehouses, either fully assembled or in parts."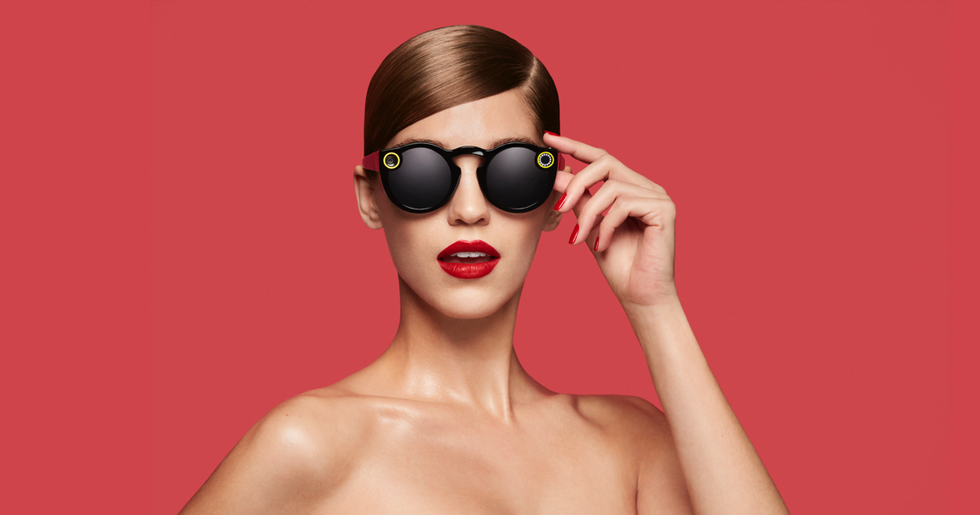 Spectacles are marketed more as a fashion accessory than a tech gadgetSnap
Snap hoped hardware development would bring long-term growth to its business. But since its public offering in March 2017, Snap's share price has careened from over $27 to around $15 today. Snap's CEO Evan Spiegel claimed that selling 150,000 Spectacles exceeded his company's expectations. That comment now looks both shortsighted or even exaggerated.
Snap also looked to enter the drone market. But plans to purchase Chinese drone maker Zero Zero Robotics and build a drone of its own, first reported in August, have been scrapped.
Augmented reality (AR) may now be Snap's next focus — as the company is investing resources in a pair of glasses which would work in a similar way to Google Glass and Microsoft HoloLens with lenses embedded with semi-transparent computer screens.
AR is a hot topic in Silicon Valley right now, with Apple said to be very interested in the technology and AR glasses. CEO Tim Cook has praised AR over virtual reality (VR) for months now, but claimed recently that the technology to make a high-quality pair of smart glasses doesn't yet exist. The report cites a former Snap employee as saying beating rivals to market with AR glasses "just isn't a realistic goal".