Like GearBrain on Facebook
SpaceX will be performing its final rocket launch of 2017 later this evening, as a Falcon 9 blasts off from the Vandenberg Air Force Base in California at 20:27 — or 8:27 pm EST.
The launch, which you can watch live in the video stream below, will be SpaceX's 18th of the year and is to send 10 satellites into orbit for long-time customer Iridium. However, in a move considered unusual for SpaceX, the rocket will not be landing itself afterwards — as it does not feature the necessary legs and aerodynamic fins.
Having successfully landed 14 Falcon 9 rockets in 2017 — and experienced no accidental crash-landings — SpaceX has built a reputation for bringing its rockets back to Earth in one piece. For the landing today, the rocket will instead fall back to Earth without assistance, and be retrieved.
SpaceX says it decides on whether to land rockets or let them fall to the ground on a "case by case" basis, based on "mission requirements and the needs of our manifest."
Iridium chief executive Matt Desch said on Twitter that weight is not the reason for there being no controlled landing.
The Verge speculates that SpaceX is not reusing the rocket — which itself has already flown once before — because "it's an older iteration of the Falcon 9. Tonight's booster is a version known as Block 3, and it first flew during another mission for Iridium in June…[SpaceX] is hoping to soon move to a final, upgraded version." SpaceX boss Elon Musk previously tweeted that the new Block 5 booster will improve the rocket's performance and reusability.
If all goes well and the local weather is favorable, the launch will occur one minute after another rocket blasts into space — a Japanese H-2A lifting off from the Tanegashima Space Center.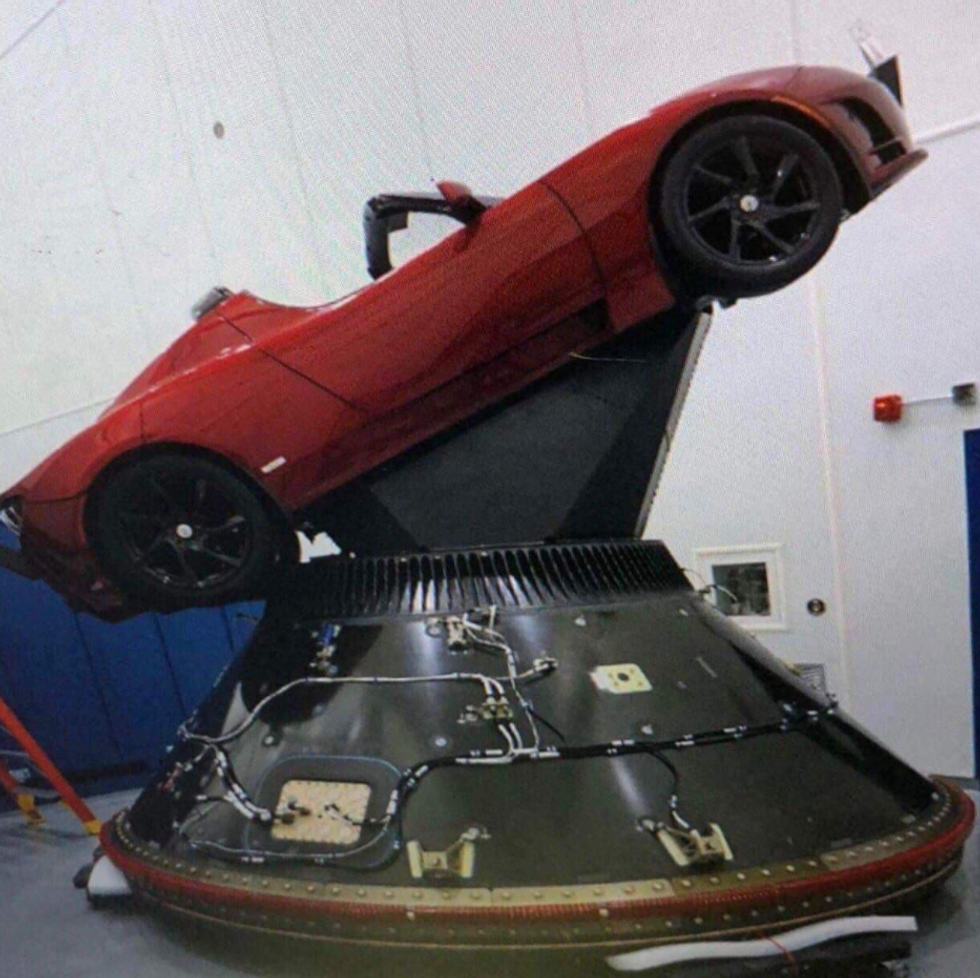 Elon Musk's Tesla Roadster will be blasted into space to orbit MarsElectrek
In other SpaceX news, it looks as if Musk's ambition to launch his Tesla Roadster into space and have it orbit Mars for a billion years — while playing David Bowie's Space Oddity on the stereo — will be realized. A photograph published by Electrek shows the red convertible being prepared for its ride in SpaceX's new Falcon Heavy. The test flight — and the Falcon Heavy's first launch — is scheduled to take place in January.
Related Articles Around the Web
Like GearBrain on Facebook