The co-founder of Apple recently said how he mostly "floats in a state of happiness", but Steve Wozniak admits something close to his heart is bothering him deeply.
As an example of "when computers and machinery tricks you," Wozniak says the iPhone X's lack of intuitiveness is a real problem for him.
Speaking at the Nordic Business Forum in Stockholm, Wozniak criticized the Apple flagship's power button, saying it has been given too many features and has become confusing.
Kicking off a lengthy rant about the humble power button, Business Insider reports Wozniak as saying: "I like things to be simple and understandable and direct. Of course with smartphones things got more and more complicated."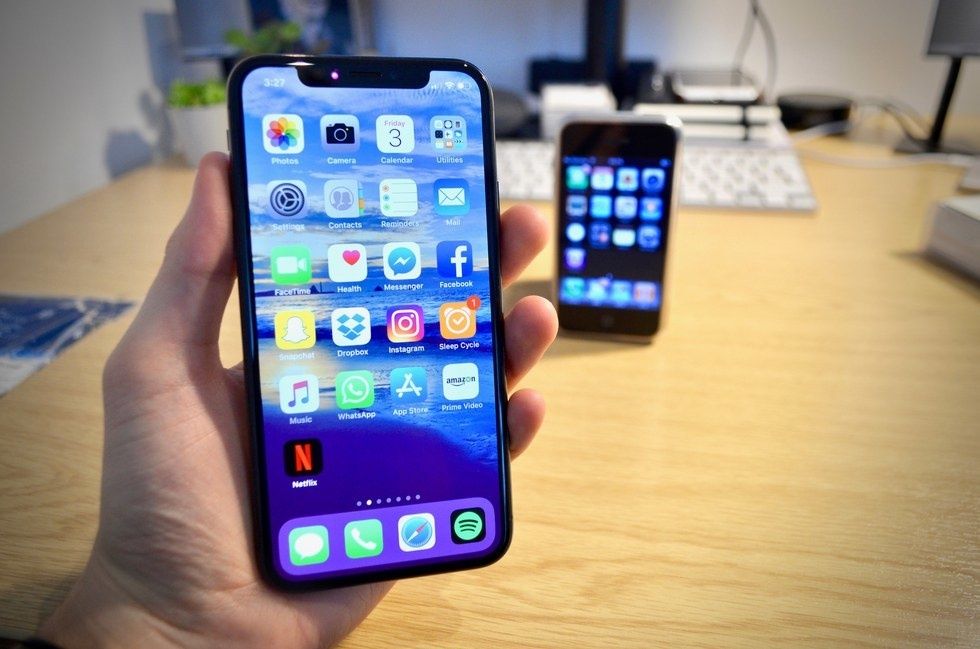 The iPhone X in front of a 10-year-old first-generation iPhoneGearBrain
Wozniak complained about how the iPhone X's power button does different things "if [the device is] asleep or if you're awake; or if [the phone is] turned off or on; if you push it and hold it, it does different things; and if you double-click it, it does another thing; if you five-click it, it does another thing."
Wozniak then ranted some more. "And if you push it with the volume button it does another thing. And if you push and hold the volume button it does another thing. Just, ugh!"
The Apple co-founder hasn't been a huge fan of the iPhone X since it launched in 2017. Speaking after buying an iPhone 8 (before the X went on sale), Wozniak said in an interview: "I am just worried about what [the X] provides me. I'd rather wait and watch that one. I'm happy with my iPhone 8, which is the same as the iPhone 7, which is the same as the iPhone 6...For some reason, the iPhone X is going to be the first iPhone I didn't - on day one - upgrade to."
In the wake of these comments, Apple boss Tim Cook sent Wozniak a free iPhone X to try and change his mind. After spending two all-nighters setting it up, Wozniak later admitted: "I kind of like it".