Target will install more than 600 high-speed electric vehicle chargers at over 100 stores across 20 states between now and 2020.
The retailer is partnering with Tesla, ChargePoint and Electrify America to install the chargers, as electric vehicle sales in the US are expected to accelerate rapidly towards the end of the decade.
Read More:
This represents a significant expansion on Target's current charger offerings. Today, the retailer only has car chargers at 18 locations across the US, so expanding this to over 100 stores, plus other Target properties, is a big step. The company says it will also consider adding chargers to new stores as they are being built in the future.
Target says over one million electric cars are projected to be sold by 2020, and that by 2030 it is estimated that one-in-four new vehicles sold will be electric.
John Leisen, vice president of property management at Target, said: "Accelerating our efforts to install new charging stations at Target stores across the country is one way we're building on our commitment to investing in solutions that leave our communities better for future families."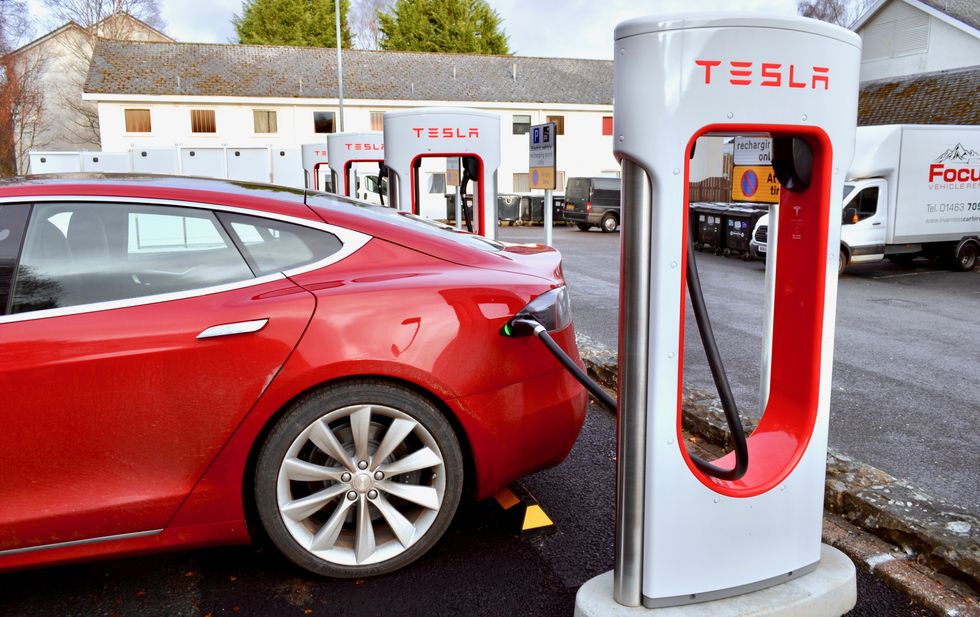 Tesla will provide some of Target's EV chargersGearBrain
The news is part of a wider announcement by Electrify America, which will offer its high-speed chargers at more than 100 retail, convenience and refuelling locations across the US over the next two years. To do this, Electrify America has partnered with Brixmor Property Group, Kimco Realty Corporation, DDR Corporation, Sheetz, Casey's General Stores, and Target.

These chargers are part of Electrify America's first $500 million cycle of investment in electric vehicle infrastructure. There will be four cycles totalling $2 billion over the coming decade.
Owned by the Volkswagen Group, Electrify America was formed as part of VW's settlement with US authorities and regulators after it was found to be cheating diesel emissions tests. The new company plans to install over 2,000 high-speed chargers across the US by 2027.
Electrify America chief executive Mark McNabb said this week: "We're purposefully placing our charging stations in locations where people already go, where they are needed, and in places that offer the best customer amenities, such as shopping and food, so that electric vehicle charging is easier and more appealing."
As for the speed of Target's new chargers, it is already known that Tesla Superchargers can provide power at up to 145kW, but for now its cars can only receive power at up to 120kW. Meanwhile, Electrify America says its chargers - including those destined for Target parking spaces - will deliver at least 50kW and up to 350kW. For now, no electric car can recharge at the higher rate, but this is expected to change in the coming years as new models are developed.