Like GearBrain on Facebook
Electrify America, the electric car charging network, has now opened 600 ultra-fast charging stations across the US, with plans to reach 800 stations by the end of 2021.
Those 600 stations include almost 2,600 fast chargers, all of which have been built during a roll-out that began with the first station in Massachusetts in 2018.
Read More:
The company says it is now on track to have opened 800 charge stations with about 3,500 individual chargers across the US by the end of 2021. These include the first Electrify America chargers for Hawaii, South Dakota, Wyoming and Vermont, all due to be operational by the start of 2022.
Although the speed of each charger varies, Electrify America ensures its metro stations offer charging speeds of up to 150kW, which can add in the region of 7.5 miles of range per minute, depending on the vehicle, battery size and how full the battery already is. Highway stations include 150kW and 350kW chargers for the fastest possible charging and up to 23 miles of range per minute.
This rate currently outpaces the fastest-charging cars available today, including the Porsche Taycan and its maximum rate of 270kW.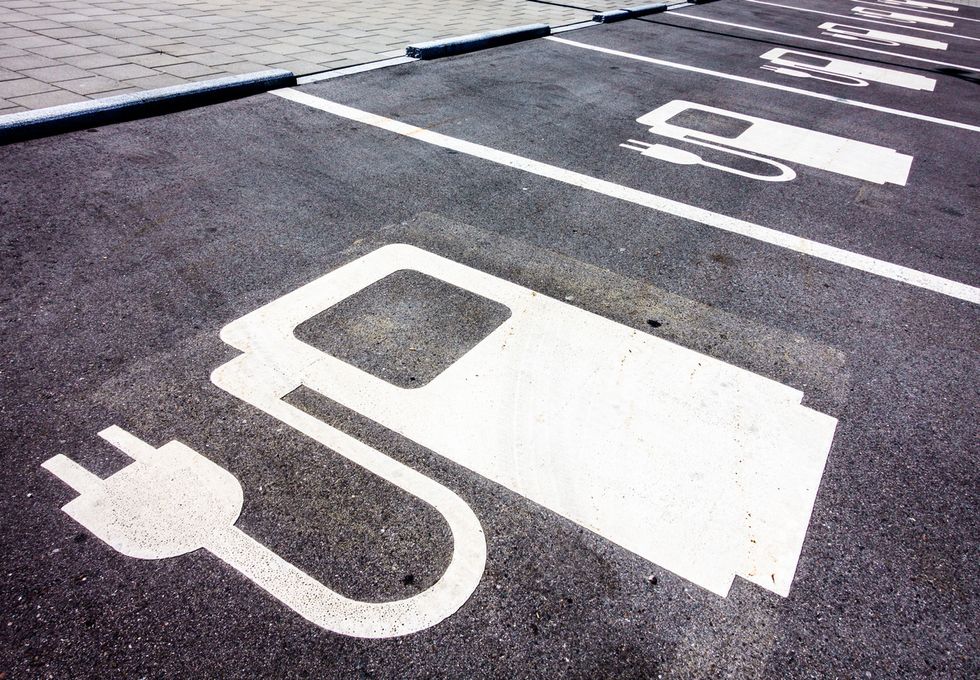 Public car chargers are an increasingly common sight in towns and cities iStock
The location of these charging stations has been planned to give EV drivers access to cross-country and interstate journeys, as well as coastal routes. These stations are often located close to highway and metro sites, with amenities like shopping, banking and dining nearby.

This expansion brings the Electrify America network to 47 US states and the District of Columbia. Additionally, more stations will open later in 2021 in Montana, Minnesota and New Hampshire, where there are fewer chargers for now.
A significant expansion of the network is planned later in 2021 for Washington state, which has recently passed a bill setting a goal of all model year 2030 cars being electric.
While there is still much work to be done to make the US EV charge network as seamless as its gas station services, this is welcome progress from Electrify America and we hope this momentum continues, especially as more states are likely to follow Washington's lead in the banning of internal combustion car sales in the next decade.
From Your Site Articles
Related Articles Around the Web
Like GearBrain on Facebook