Like GearBrain on Facebook
The names of driver assistance systems like Tesla Autopilot and Nissan ProPilot have been branded as "misleading" and "deeply unhelpful" by the car insurance industry.
Thatcham Research, the UK motor insurers' automotive research center, and the Association of British Insurers (ABI) reminded motorists on June 12 that fully autonomous vehicles are many years away, and criticized the names used by some automakers.
It was also reiterated how systems offered by the likes of Tesla, BMW and Nissan are for driver assistance and do not take over responsibility from the driver.
Read More:
In what is being described as "an urgent call to car makers and legislators," Thatcham highlighted "dangerous gray areas" associated with some of these assistance systems, which can — in the right conditions and on the right roads — take control of the car's accelerator, brakes and steering.
Matthew Avery, head of research at Thatcham Research, said: "It begins with how systems are named and described across car maker marketing materials and the driver's handbook. Names like [Tesla] Autopilot or [Nissan] ProPilot are deeply unhelpful, as they infer the car can do a lot more than it can. Absolute clarity is needed, to help drivers understand when and how these technologies are designed to work and that [the driver] should always remain engaged in the driving task."
Mercedes was forced to pull a US television commercial in 2016 which was criticized for suggesting its vehicles and their Intelligent Drive system were autonomous. Consumer Reports said the advert gave consumers "a false sense of security in the ability of the car to operate autonomously."
Nissan describes its ProPilot assistance system as "a revolutionary autonomous drive technology designed for highway use in single-lane traffic."
Tesla is careful not to describe the current version of Autopilot as "autonomous", "self-driving" or "driverless," but promises a system capable of full self-driving will be available soon.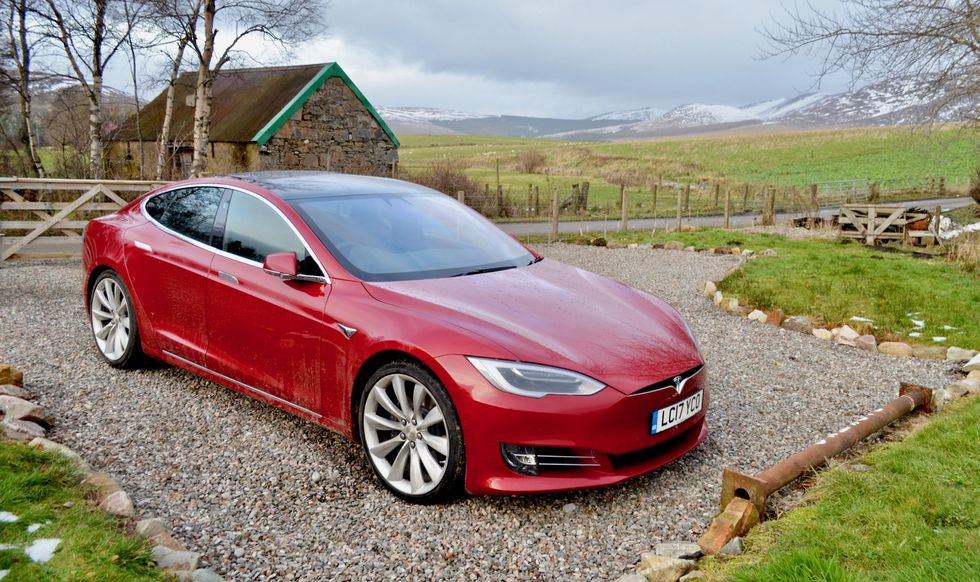 The Tesla Model S can be bought with Autopilot driver assistanceGearBrain
The plea for car makers to change how they describe driver assistance systems comes a day after Tesla boss Elon Musk said his company will soon "begin to enable full self-driving features."
As per the Tesla website, 'Full Self-Driving Capability' is a $3,000 optional extra on top of the $5,000 'Enhanced Autopilot', and claims to enable "full self-driving in almost all circumstances, at what we believe will be a probability of safety at least twice as good as the average human driver." It is not clear, though, if the "full self-driving features" Musk tweeted about is the same as that described on Tesla's website.
However, Avery raises concern that such systems are not as capable as manufacturers' claims. "The next three years mark a critical period, as car makers introduce new systems which appear to manage more and more of the driving task," Avery said, adding: "These are not autonomous systems."

He went on: "Our concern is that many are still in their infancy and are not as robust or as capable as they are declared to be...Automated functions that allow the driver to do other things and let the car do the driving will come, just not yet."
Thatcham Research's statement comes soon after a fatal accident in California which saw a Tesla Model X crash into a concrete barrier on Highway 101 on March 23. A report by the National Transportation Safety Board (NTSB) said the car's Autopilot system was engaged at the time, and accelerated the Model X to 71mph just seconds before it struck the barrier and burst into flames. The report also claimed driver Wei Huang removed his hands from the steering wheel several times during his drive.
Meanwhile, in the UK a driver lost his driving license for 18 months after police were shown footage of him sitting in the front passenger seat of his Tesla Model S, having activated Autopilot on a busy road.
James Dalton, director of General Insurance Policy at the ABI, said: "Insurers are major supporters of efforts to get assisted and autonomous vehicles onto the UK's roads...However, we are a long way from fully autonomous cars which will be able to look after all parts of a journey...Manufacturers must be responsible in how they describe and name what their vehicles can do, and the insurance industry is ready to hold them to account on this."
Like GearBrain on Facebook