Like GearBrain on Facebook
Three years after launching the Model 3 and saying it will start at $35,000, that price point has been reached - but to do this, Tesla is closing most of its stores worldwide, causing job losses.
Chief executive Elon Musk admitted that there will be "some headcount reduction" as a result of the closures, but did not give a figure for the number of people losing their jobs.
Read More:
Tesla made the announcement on February 28, revealing that the new entry-level Model 3 has a range of 220 miles, a top speed of 130 mph, a 0-60 mph time of 5.6 seconds - and of course that $35,000 price tag.
The car is only available in black, unless buyers wish to pay more, and a second new option called the Model 3 Standard Range Plus increases range to 240 miles, ups the top speed to 140 mph, and lowers the 0-60 time to 5.3 seconds; this car costs from $37,000 before incentives.
Tesla said: "For six percent more money, you get nine percent more range, more power, and an upgraded interior."
But arguably the biggest news to come from the electric car maker this week is that it is closing almost all of its stores worldwide. Instead, it will only sell cars online, and keep a small handful of its stores to act as "galleries", where potential buyers can check out the Tesla range before placing an order.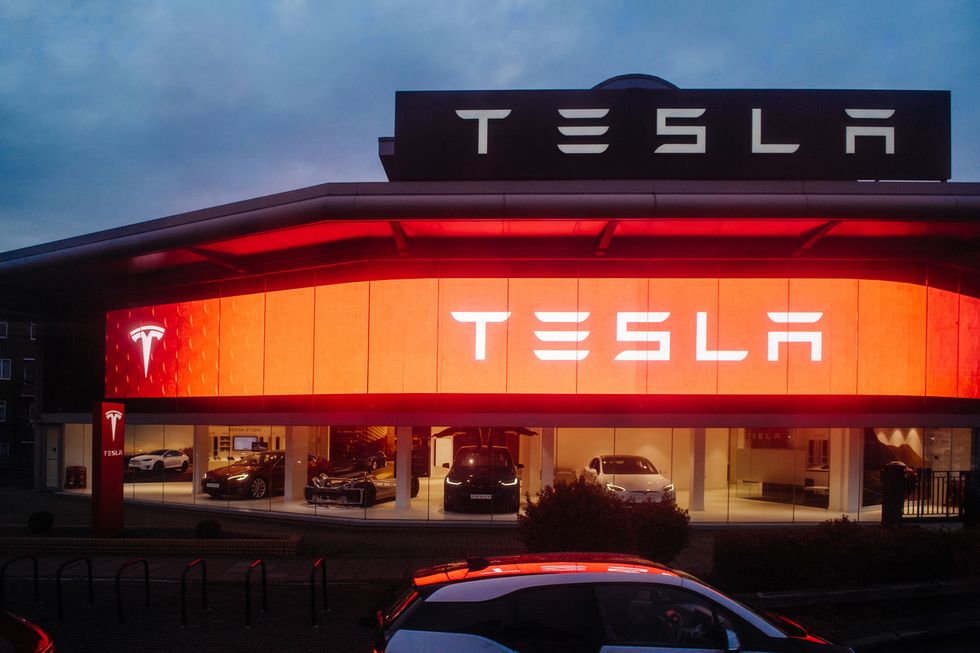 Tesla says most of its stores will be closed worldwide iStock
Tesla said: "You can now buy a Tesla in North America via your phone in about one minutes, and that capability will soon be extended worldwide. We are also making it much easier to try out and return a Tesla, so that a test drive prior to purchase isn't needed."

Under this new system, buyers can now return their new Tesla within seven days or 1,000 miles (whichever comes first) for a full refund.
Seemingly undeterred by drivers abusing this service, Tesla said: "Quite literally, you could buy a Tesla, drive it several hundred miles for a weekend road trip with friends and then return it for free."
The company says that by closing most of its stores and shifting to an online model, the price of its vehicles will fall by an average of six percent.
Regarding store closures, said: "Over the next few months, we will be winding down many of our stores, with a small number of stores in high-traffic locations remaining as galleries, showcases and Tesla information centers."
From Your Site Articles
Related Articles Around the Web
Like GearBrain on Facebook