Like GearBrain on Facebook
Tesla boss Elon Musk said this week that the Model Y - a car he has talked about since 2015 - will go into mass production in 2020.
The car, at one point claimed to be a complete departure from the Model 3, is now said by Musk to share some 75 percent of its components with the Model 3.
Read More:
This will substantially lower tooling and production costs, and likely reduce many of the headaches suffered by Tesla during initial production of the Model 3. Now that Tesla has met its target of producing 2,000 Model 3s per week, the Model Y should reach a similar level in less time, and with far fewer issues.

Also revealed this week is that the Model Y will be the first car to be built at Tesla's Gigafactory 1 in Sparks, Nevada, instead of at its headquarters in Fremont, California. This will help reduce transportation costs, as the battery packs built in the Gigafactory can be installed in the car right there, instead of being driven to California.
Musk believes the Model Y will be more popular than the Model 3. This shouldn't come as too much of a surprise, given the global auto industry's enormous appetite for so-called crossover vehicles, which are compact SUVs which offer a relatively small form, but with the high driving position of an SUV.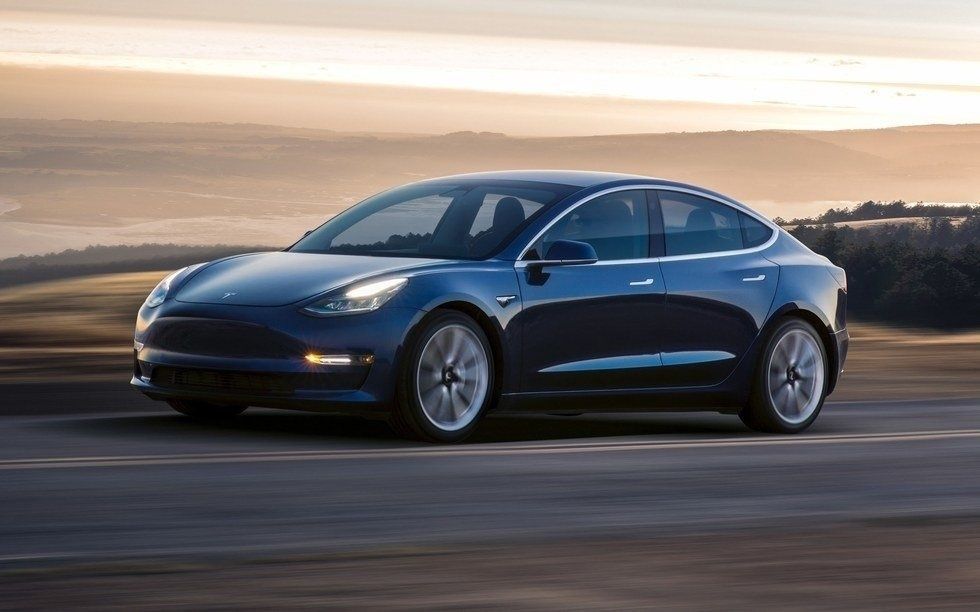 The Model Y will share 75% of its components with the Model 3, picturedTesla
The Model Y will be to the Model 3 what the Model X is to the Model S, in that it shares the same platform and many components, but is taller and a little more practical. The ca is unlikely to feature the Model X's complex falcon-wing doors.

It is likely that the Model Y will go up against the similarly sized Jaguar I-Pace, Audi e-tron, and upcoming BMW iX3.
If mass production is to be achieved in 2020, then we can expect to see the Model Y - a car Tesla is yet to show off at all - towards the end of 2019. However, Musk and Tesla are notorious for missing their own targets, sometimes by several years.
In a letter sent to shareholders this week, Tesla said: "This year should be a truly exciting one for Tesla. Model 3 will become a global product, the profitability of our business should become sustainably positive, our new Gigafactory Shanghai should start producing cars, and we will start tooling for Model Y production."
From Your Site Articles
Related Articles Around the Web
Like GearBrain on Facebook