Tesla boss Elon Musk has expressed interest in building an electric van with Mercedes, using the German company's Sprinter vehicle as a starting point.
The suggestion came during one of Musk's common Twitter sessions, where he openly muses about future projects and asks his 23 million followers for feedback and suggestions.
Read More:
Musk began by highlighting how Tesla's so-called 'rangers' can, in optimal situations, arrive at a Tesla owner's house to fix common faults and damage like punctured tires within an hour.
When one follower commented on how the vans used by Tesla Rangers are not made by the company itself - and are not electric - Musk replied: "Maybe interesting to work with Daimler/Mercedes on an electric Sprinter. That's a great van. We will inquire."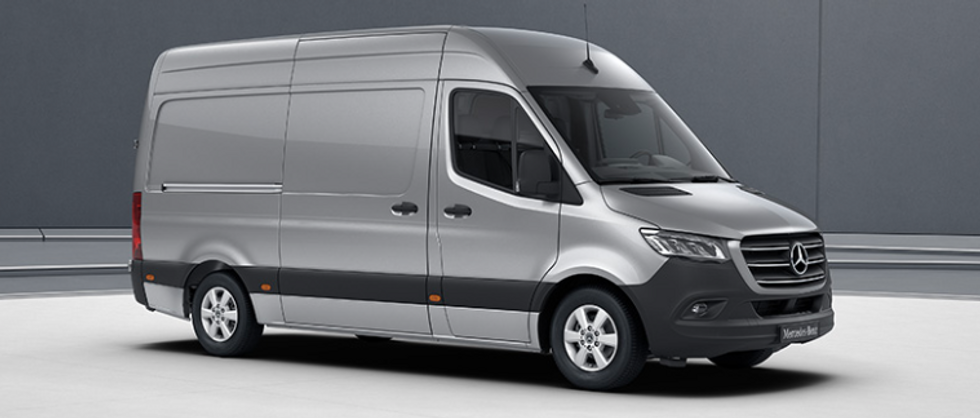 The current Sprinter van was launched in February 2018Mercedes-Benz
Mercedes launched its latest Sprinter van in February this year and said an electric version will be offered in 2019. Tesla is developing an electric semi truck which is expected to arrive with buyers in 2020, and has plans for a pickup sometime after that.

Another follower suggested Musk makes a Tesla van of its own, to which Musk at first said "Ok", then added in a follow-up tweet: "Lot on our plate, so it's either [a case of we] get van gliders (no battery, powertrain or compute tech) from Daimler and produce sooner or do all [ourselves] and produce later. Not a big difference to total vehicles produced either way."
Speaking of Tesla's other commitments, Musk added: "Priority list is Model Y, solar roof tiles, pickup, semi, Roadster." When asked if that was in chronological order, he said: "In order of resource priority, but not necessarily production ramp, as that depends on thousands of parts and processes, which are extremely difficult to forecast."
One follower suggested that making the Sprinter vans electric would be as complex as Tesla's first Roadster, which was a heavily modified (and heavy) Lotus Elise. Musk disagreed, saying: "No, it's got enough load capacity and volume to carry the battery pack and our current energy density is about double that of original Roadster."
In another tweet, Musk spoke about Tesla's Supercharger network, which he plans to double in size by the end of 2019, at which point the chargers will be within range of "95 percent to 100 percent" of the population of countries Tesla is active in. He also added that a "much faster" version of the charger will start rolling out in early 2019.
Musk has had a tough year at the helm of Tesla. The company's Model 3 car was plagued with production and delivery delays for much of 2018, and Musk was forced by the SEC to leave his role of chairman and pay a $20 million fine after tweeting that funding to take Tesla private had been "secured" when it had not.