Like GearBrain on Facebook
Tesla is rolling out a new update to its Autopilot driver assistant system, enabling cars to handle highway on- and off-ramps, highway interchanges and exits without driver input.
The cars can also suggest passing options, doing so only after the driver has given permission with a press of the steering column. The update is only available in the US for now, and is demonstrated in a video published by Tesla.
Read More:

Tesla says the system is "an active guidance feature…[which] guides a car from a highway's on-ramp to off-ramp, including suggesting and making lane changes, navigating highway interchanges, and taking exits. It's designed to make finding and following the most efficient path to your destination even easier."
Until now, there was no link between Tesla's navigation system and its Autopilot software.
When a vehicle reaches the off-ramp, the navigation system alerts the driver and counts down the distance until they will have to take back full control. Tesla says drivers should "always be attentive when using Autopilot."
As well as suggesting lane changes to keep on the correct route — such as when highways split and merge - the system also suggests lane changes to overtake slower traffic. This part of the system has three settings, called Mild, Average, and Mad Max — a reference to the film franchise.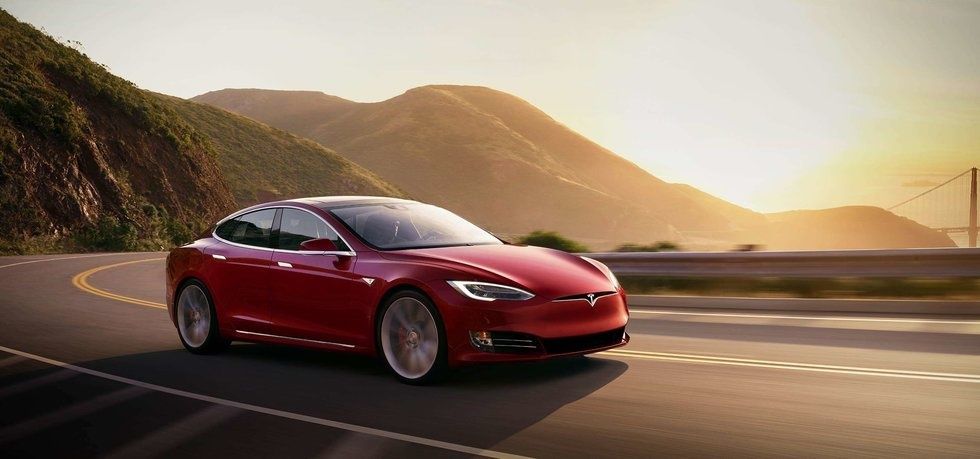 Autopilot is available as an optional extra on the Model S, X and 3Tesla
Tesla says the Mild setting only suggests lane changes when traffic is causing you to travel "significantly slowly" than the maximum speed you set for the Tesla's cruise control. When switched to Mad Max mode, Autopilot will suggest lane changes when you are traveling just below your set speed. The system first suggests a lane change, then only executes the move once the driver has given the car permission by moving the indicator stalk in the direction of the lane change.
The update comes just days after Tesla removed a fully-autonomous upgrade option from its website. Previously, buyers of new Tesla vehicles could pay for an upgraded version of Autopilot which would, once technically possible and legally permissible on public roads, allow their car to drive itself entirely, with no human intervention or supervision. Despite taking payments for this, Tesla did not say when the upgrade would be available (and made legal).

Company boss Elon Musk said the upgrade option, called Full Self-Driving, was removed from the online configurator because it was confusing buyers.
Although regarded as one of the smartest driver assistance systems on sale today, Autopilot has caused more controversy than most. The system was engaged during a fatal collision between a Tesla Model S and a truck turning across the road ahead in Florida in May, 2016. It was also
claimed by investigators
to have steered a Model X towards a highway barrier in Mountain View, California, during a fatal accident in March 2018.
Unboxing in less than 10 Seconds - Owl Car Cam www.youtube.com
Like GearBrain on Facebook