Researchers have developed a sensor that sits on the tooth, and can read how much glucose, salt and alcohol you've had. Small enough to look like a bracket for braces, the sensor works in tandem with a smartphone app, and can pick up on the vitamins and nutrients you consume — as well as someone's physical well-being.
The findings are set to appear in Advanced Materials, a scientific journal, to showcase the work from researchers at the Tufts University School of Engineering in Mass. The sensor is just 2 mm by 2 mm, and appears to sit flat on a tooth like a sticker. Depending on the element it detects, salt for example, the sensor pushes out a different radio frequency. That data is picked up by a mobile phone or other device, letting the wearer keep tabs on what they're eating during the day.
Health wearables depend on sensors to read what's happening to our bodies. The Apple Watch, for example, uses sensors to do detect heart rates. So too do exercise straps. And anyone who has had an EKG at a hospital or doctor's office, has had sensors stuck to their skin to pick up the electrical activity of their heart.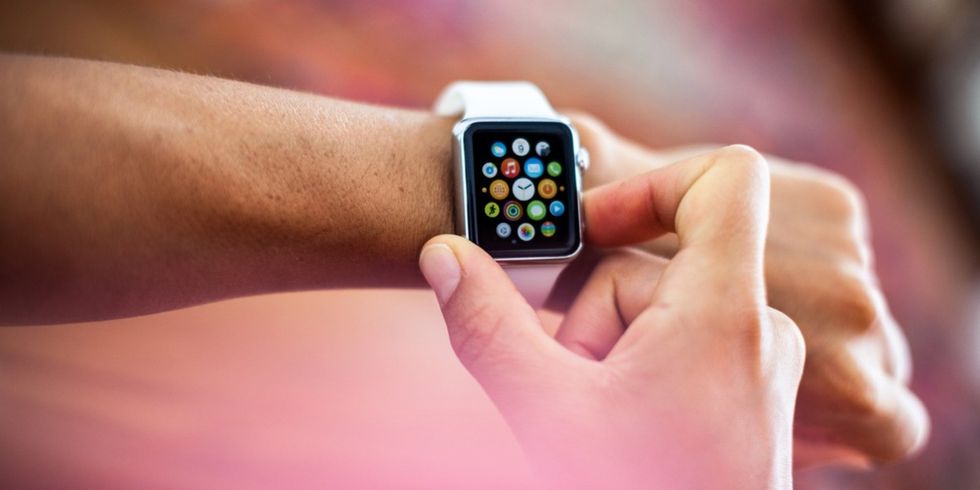 We're getting used to wearing sensors, like those in the Apple Watch that can read our heart rate.Apple
The UV Patch from L'Oreal is a wearable worn as a sticker, much like the one developed by Tufts, that is meant to read ultraviolet light hitting the skin from the sun. And L'Oreal is also developing a similar device, which they're calling the UV Sense, meant to be stuck to the nail to detect UV rays as well.
Having a glistening decoration on the nail as opposed to a sparkling gold object attached to the tooth are, however, two different scenarios. Certainly, for people who need to monitor what they eat, such as those with diseases like celiac or diabetes, or who have chronic heart conditions, having a way to incrementally keep track of minute levels of certain elements would be potentially invaluable.
Some of the funding for the research came from U.S. Armed Forces, including the U.S. Army Natick Soldier Research, Development and Engineering Center and the Office of Naval Research, indicating potential interest in using these sensors to monitor military deployed in the field.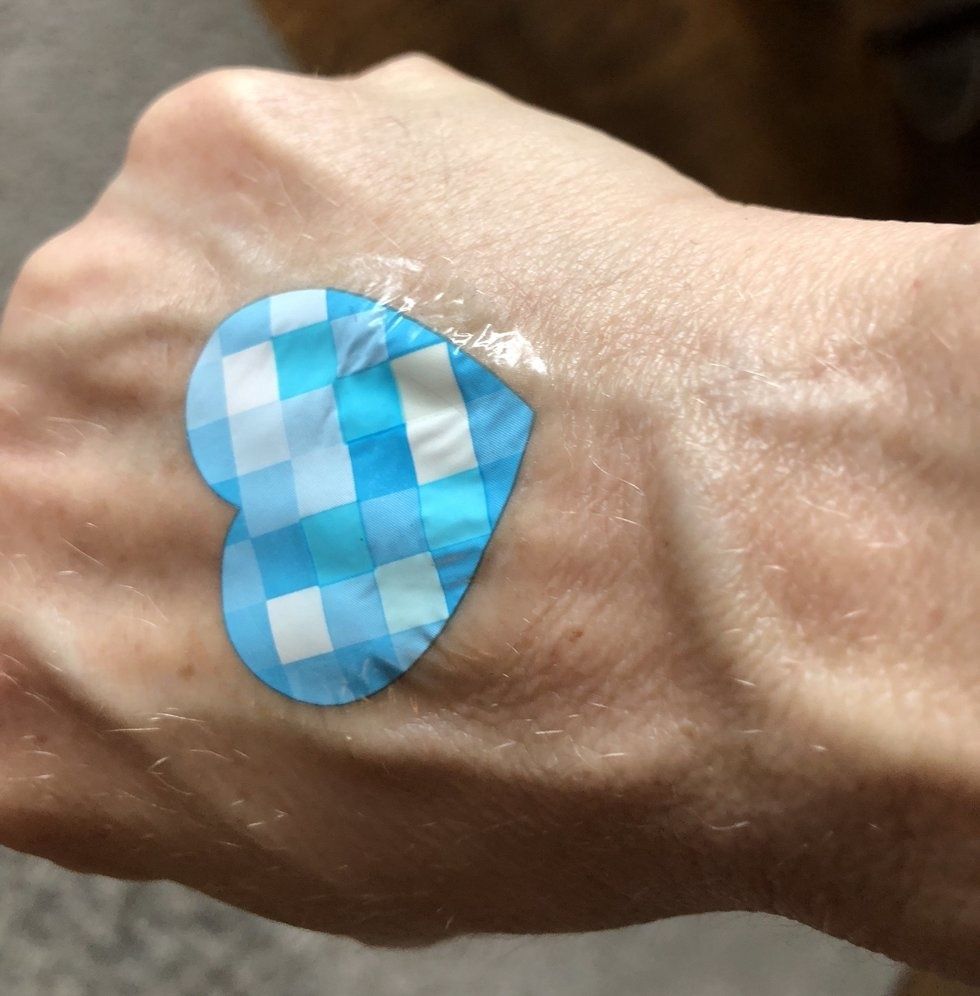 Sensors worn as stickers on the skin are making their way into the our lives.GearBrain
And researchers believe the sensor could not only be modified to read other elements — but could also be used on other areas of the body depending on what someone wants to monitor.
"In theory we can modify the bioresponsive layer in these sensors to target other chemicals - we are really limited only by our creativity," says Fiorenzo Omenetto, Ph.D., one of the paper's authors and the Frank C. Doble Professor of Engineering at Tufts. "We have extended common RFID [radiofrequency ID] technology to a sensor package that can dynamically read and transmit information on its environment, whether it is affixed to a tooth, to skin, or any other surface."