Like GearBrain on Facebook
May 4th — known as Star Wars day (Say it with us: May the fourth be with you) — is fast approaching. While some may be planning a belated celebration, hoping to attend the May 31st grand opening of Disneyland's Star Wars: Galaxy's Edge, an All-New Land, others can bring the fun and fantasy to your place with these seven toys that capture the "Star Wars" wonder.
Lenovo Jedi Challenges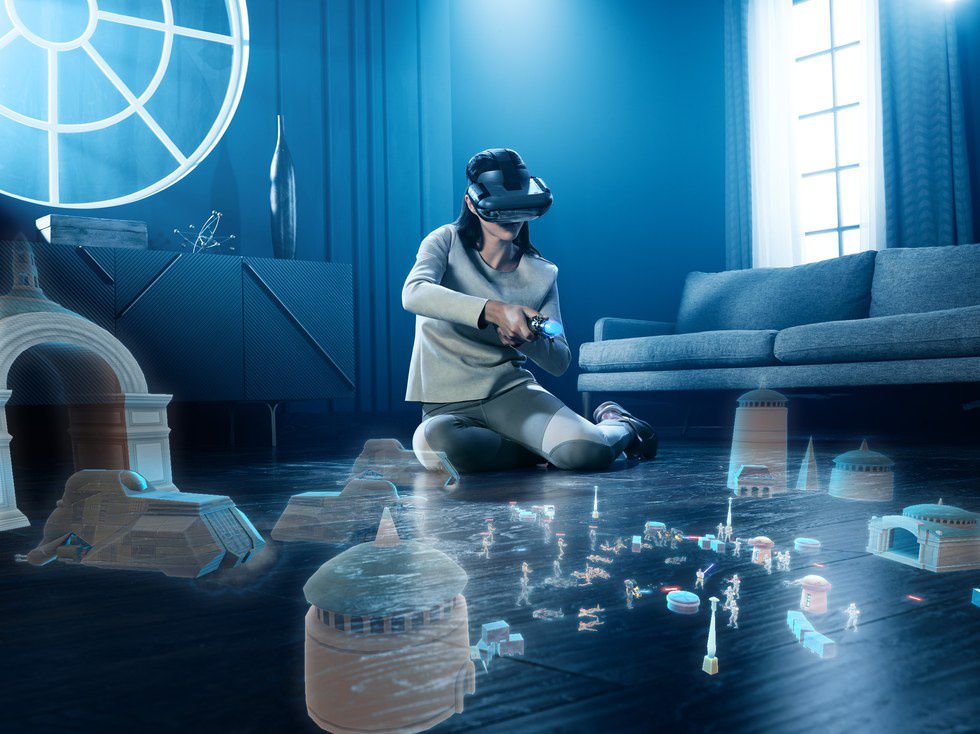 Lenovo Jedi Challenges puts you right into the Star Wars world, complete with your own lightsaber
Lenovo
Newly updated with Porgs, the $79.99 Lenovo Jedi Challenges is an augmented reality experience where your combat skills will be put to the test as you strategize to leverage your life-like lightsaber just like a Jedi. GearBrain recently reviewed the game, now ready for another read as May 4th approaches.
 Star Wars Death Star Dome Tent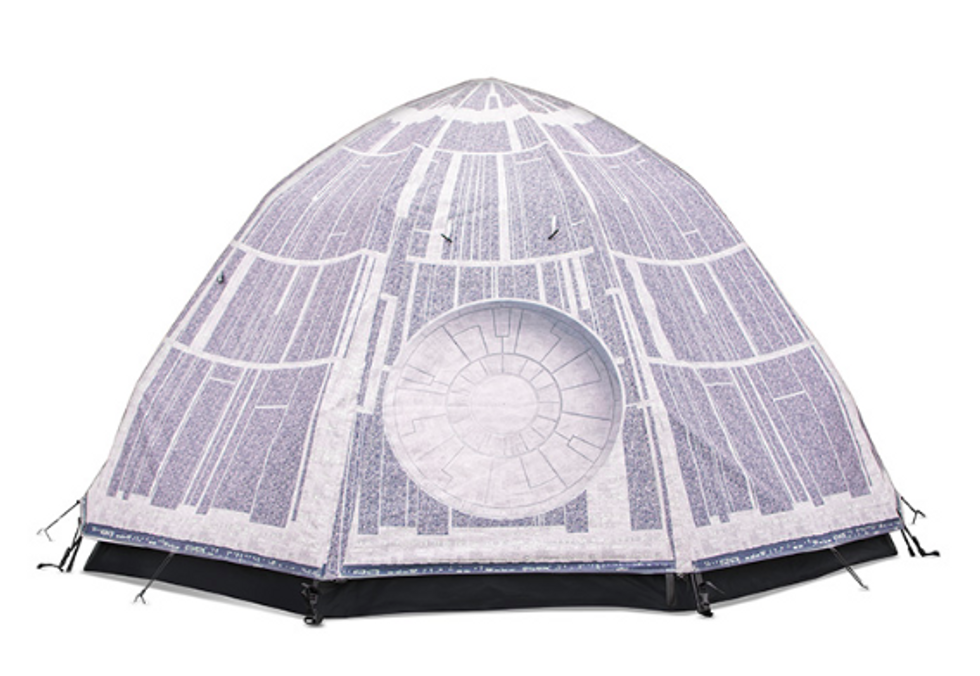 Bring "Star Wars" to your backyard with this Death Star Dome Tent
Think Geek
When regular camping isn't quite cool enough, the $200 Star Wars Death Star Dome Tent which is like your own backyard space station, is the perfect place to hide out and pretend you're a Stormtrooper. Easy-to-assemble and enough room for three, this tent will make your outdoor adventure feel like you're in a galaxy far, far away.
Star Wars Episode 8 Dameron Electronic Helmet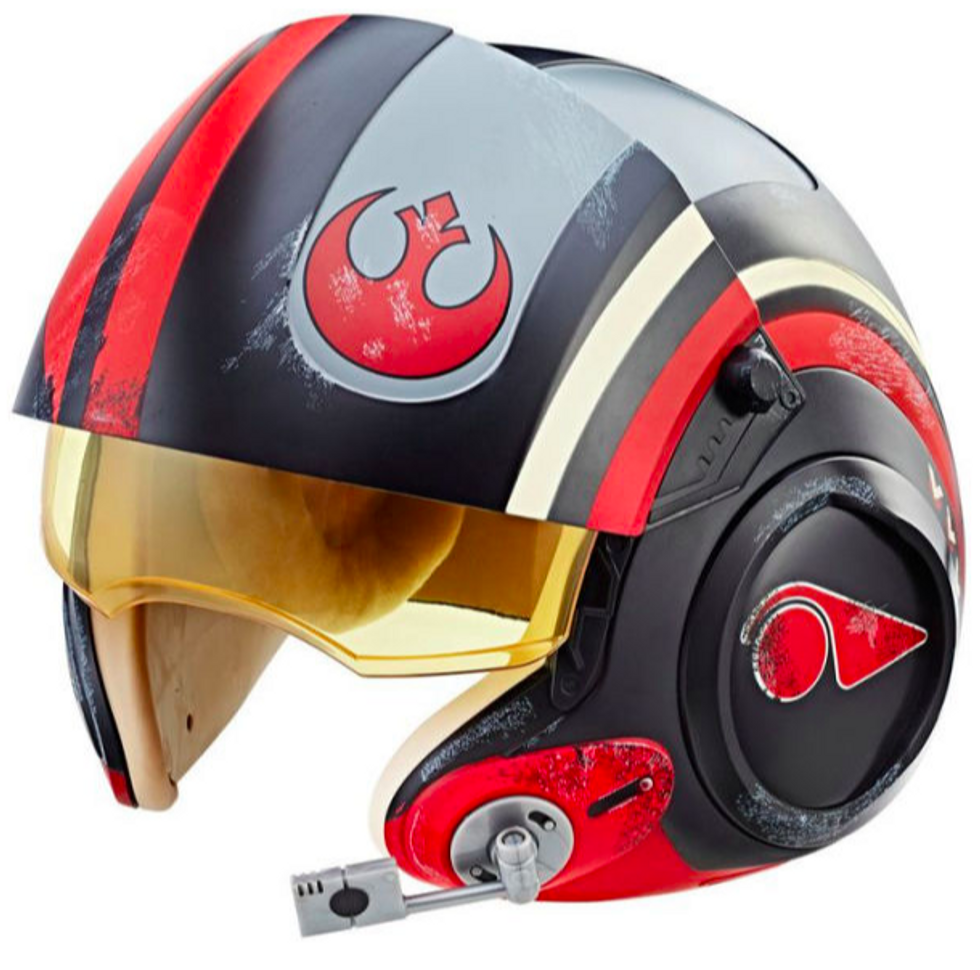 Donning an X-wing helmet can help "Star Wars" fans get really into the fun
Barnes and Noble
Who doesn't want an X-Wing helmet to feel like a real Star Wars superfan? A cool collector's item, this $80 realistic looking helmet will surely turn heads. Use the internal mic to activate battle sounds and pretend you're part of the cast. If you are the DIY type, make your own version with this X Wing Pilot Helmet kit as seen on Etsy.
Disney Star Wars The Force Awakens At-AT Diecast Vehicle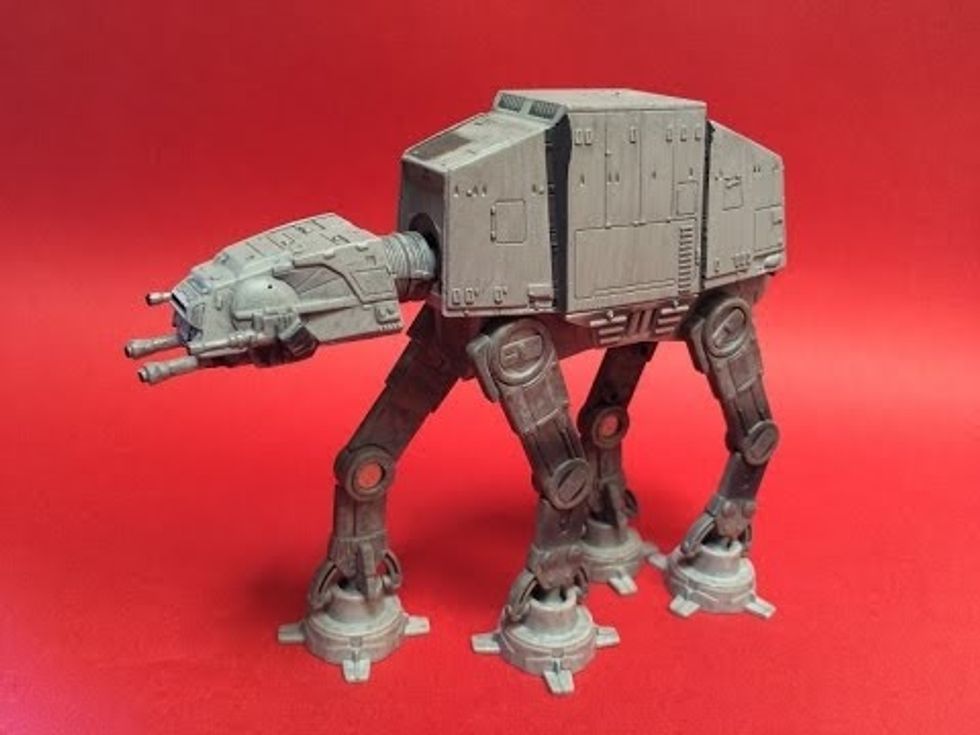 Set your own battle scene with this "Star Wars" vehicle
YouTube
Get down on the ground and let your imagination run wild as you zip the Disney Star Wars The Force Awakens At-AT Diecast Vehicle over the rugged terrain of your living room rug. The detail on this $79.99 makes for a realistic rendition and the moving legs are crucial for those fierce fight scenes. Open the hatch and hide something inside.
Sphero Star Wars BB-8 Droid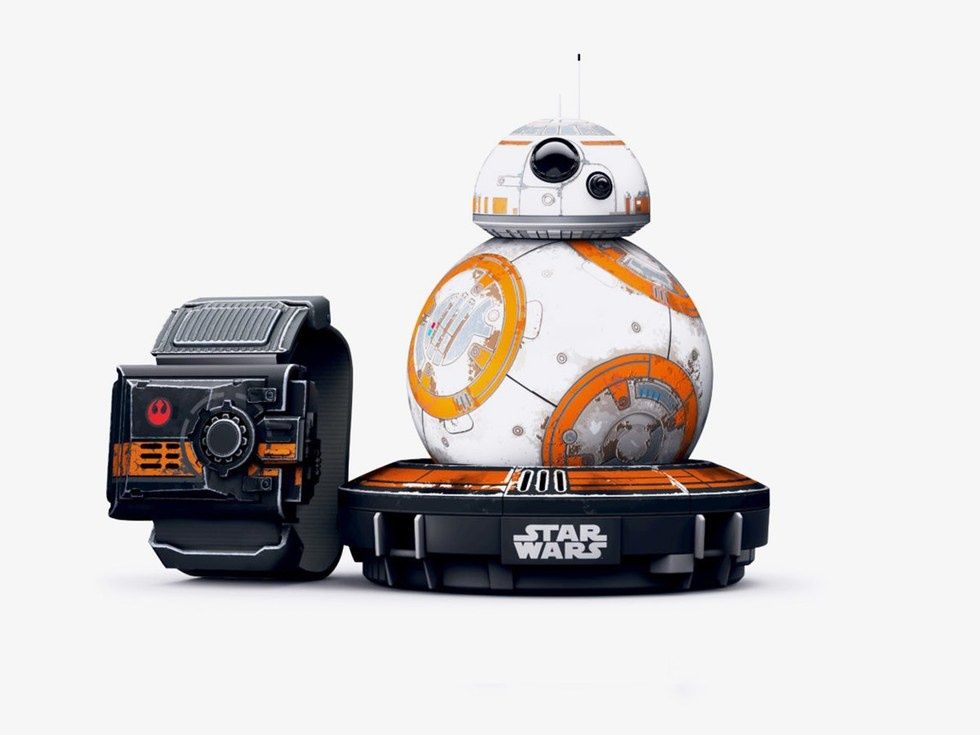 Watch "Star Wars" with BB-8 by your side and hear him chirp and whistle in response
Sphero
While no longer in production, "Star Wars" fans can still snatch up the $149.99 Sphero Star Wars BB-8 Droid at Bed Bath & Beyond. App-enabled for non-stop "Star Wars"-themed fun, this rounded little gizmo is the perfect companion for taking in a "Star Wars" flick by your side, reacting almost as enthusiastically as you will. Check out this GearBrain review on Sphero, fun for kids and adults alike.
littleBits Droid Inventor Kit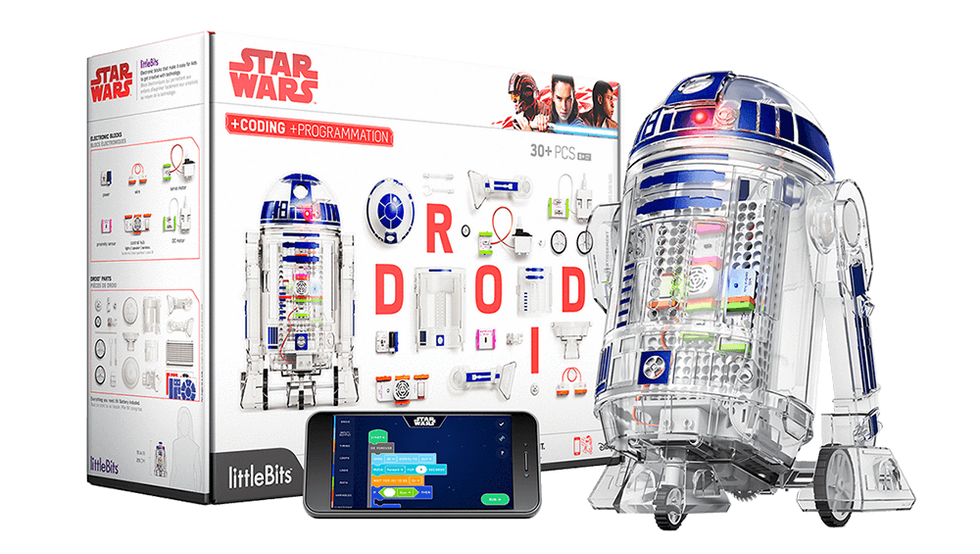 Design your own companion droid with littleBits Droid Inventor Kit
littleBits
Droid lovers who are also "Star Wars" worshippers can combine their two passions by putting together the next generation of droids thanks to the $99.96 littleBits' Droid Inventor Kit. Super clever and easy to put together, it's fun to customize and create something unique, from décor to the fine details. If you own other littleBits, you can combine parts and pieces for something really special while your coding and programming techniques get more advanced.
Hasbro Retro-Inspired Star Wars Figures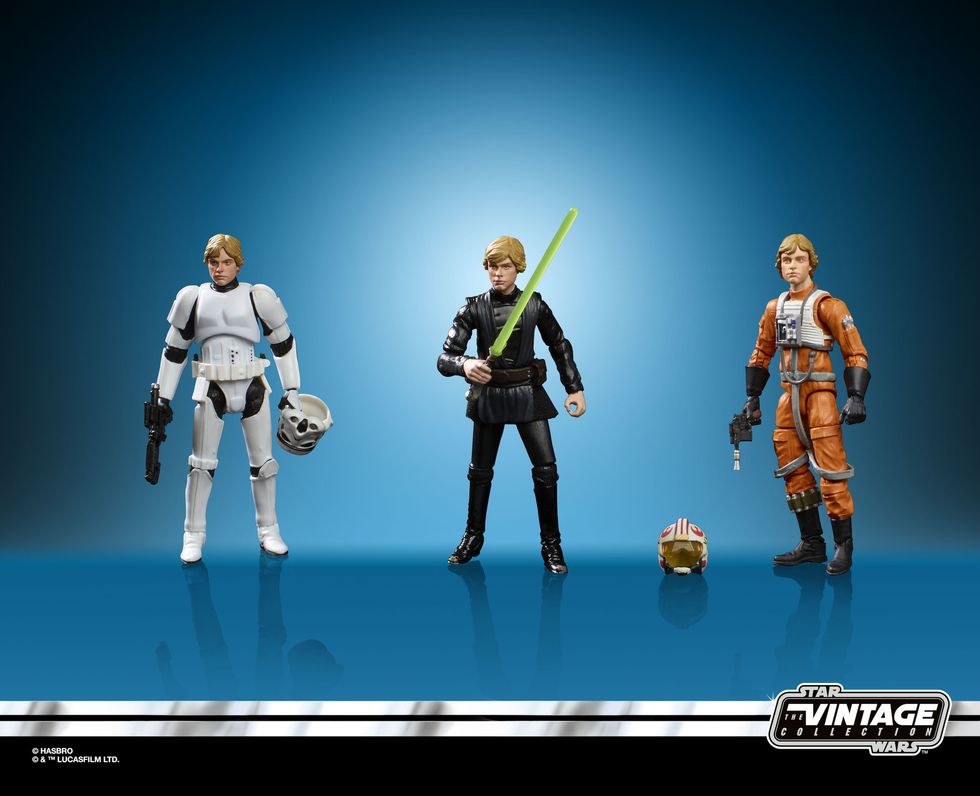 Vintage-inspired "Star Wars" figure can be yours — if you have tickets for San Diego Comic Con 2019
Hasbro
You'll have to wait until after May 4th for these sought-after figurines, but it'll be worth the wait to snatch up one or more of Hasbro's Retro-Inspired Star Wars Figures, which will be featured at 2019 San Diego Comic Con. When those Barbie Dolls are getting dull, these limited-edition action figures will be an exciting edition to the toy box. Unless you save yours as a collector's item to display on your shelf.
Star Wars: Jedi Challenges www.youtube.com
From Your Site Articles
Related Articles Around the Web
Like GearBrain on Facebook