Twitter has pulled Grindr from its ad network following a new report that found the dating app, along with other dating apps from OkCupid and Tinder, were sharing personal details about users — from their location to their age — with advertisers and marketers.
"We are currently investigating this issue to understand the sufficiency of Grindr's consent mechanism," a Twitter spokesperson told GearBrain. "In the meantime, we have disabled Grindr's MoPub account."
MoPub, which is a subsidiary of Twitter, is a mobile publishing platform that helps apps target and promote their publications. The activity Grindr and others are being accused of doing, runs afoul of privacy laws in Europe, noted the Norwegian Consumer Council which released the report, "Out of Control," online this week. And the organization specifically mentioned MoPub in its report, noting that the Twitter subsidiary "…was used as a mediator for much of this data sharing, and was observed passing personal data to a number of other advertising third parties including the major adtech companies AppNexus and OpenX," read the report.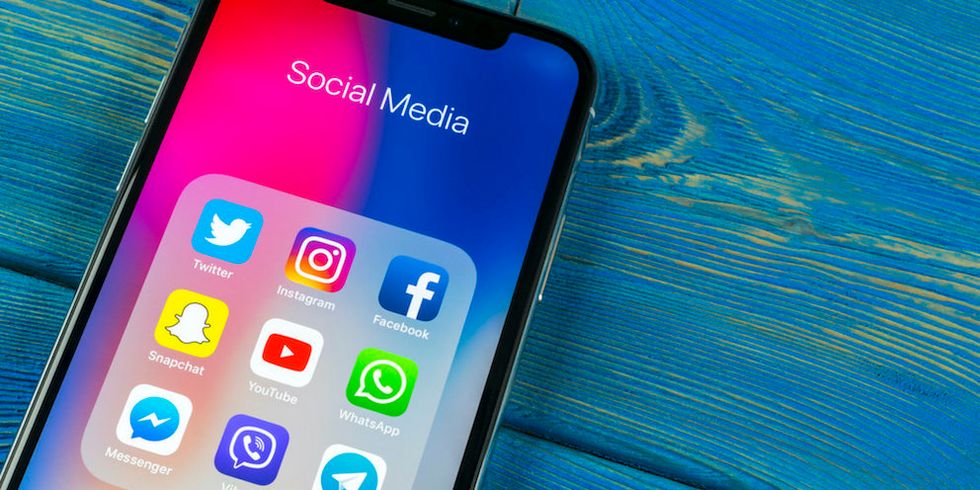 In the report, apps were cited for sharing data they collected with third-partiesiStock
Details like where someone lives or the kind of smart device they're using to get online can help brands determine how to sell to consumers — even deciding what to put in from of them. Someone who owns an iPhone and lives in a large city, for example, may see a different kind of hotel chain when researching vacation options online than someone who owns an Android device and lives in a more rural location.

Consumers are, for the most, part already concerned about the information that is captured, shared and stored about them online. The majority believe they're being tracked online, according to a new study from Winston Privacy released in January.
Grindr has been caught by privacy concerns in the past. In 2018, the company admitted it had allowed third-parties to see the HIV status of those using the app.
However, Grindr was hardly the only app cited this week by the new report. A menstruation tracker called MyDays was letting third-parties know where the user was located via GPS, and the dating app OkCupid was sharing information from drug use to sexuality with an analytics company.
So far, however, Twitter — nor any other ad server or site — has not announced action against any other apps, aside from Grindr.