Uber's self-driving cars have returned to public roads in Pittsburgh this week, four months after one struck and killed as pedestrian as they crossed the road in Tempe, Arizona in March.
The vehicles will remain in manual mode for now, and Uber's attention is on their drivers more than ever. The company now calls these drivers Mission Specialists and claims they will be monitored in real-time to ensure they remain attentive behind the wheel. They will also be joined by a co-driver at all times.
Read More:

The changes come after it was found that the driver of the car involved in the fatality was looking away from the road in the minutes leading up to the collision, and was streaming television to her smartphone moments before impact. Elaine Hertzberg, who was pushing a bicycle across the road and away from a pedestrian crossing, was killed when neither the car nor its safety driver reacted in time to avoid her.
Uber's renewed approach to autonomous car development will also see the vehicle's default collision avoidance system switched on when its self-driving technology is not being used. Being Volvo XC90 SUVs, these cars have collision avoidance as standard, which applies the brakes in an emergency.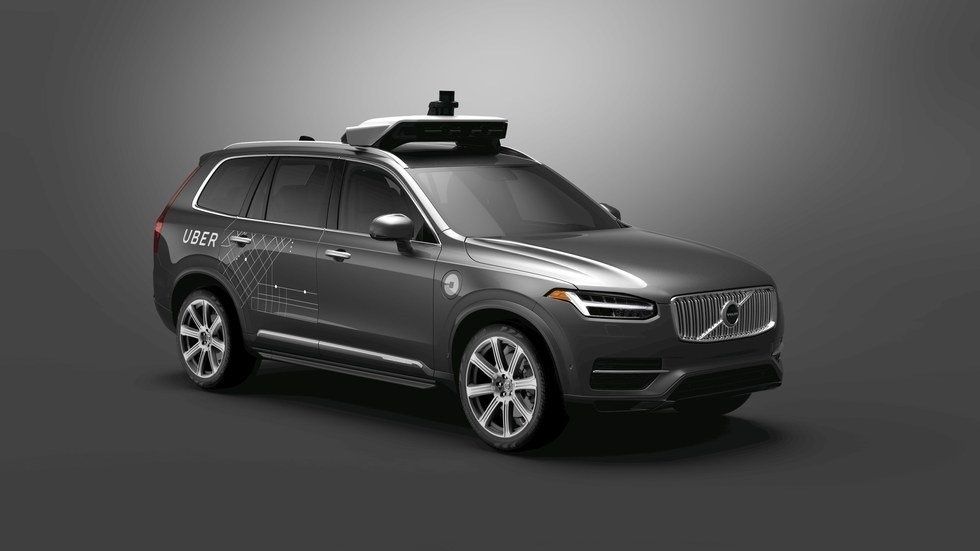 Uber
Writing in a Medium post on July 24, Eric Meyhofer, head of the Uber Advanced Technologies Group, said: "After the tragedy in Tempe, we launched a top-to-bottom review of our self-driving program with a focus on safety. Today, we are taking a first step towards bringing our self-driving vehicles back to public roadways in Pittsburgh."
Meyhofer explained how the 'Mission Specialists' "undergo extensive training to operate self-driving vehicles on our test track and on public roads. The Mission Specialist behind the wheel is primarily responsible for maintaining vehicle safety, while a second Specialist in the passenger seat will document notable events."
A new real-time monitoring system is now being used to keep an eye on driver behavior. Meyhofer said: "If the system detects inattentive behavior, an audio alert will cue the Mission Specialist. The system also alerts a remote monitor who will take appropriate action once they've assessed the situation. The system will remain active whenever the vehicle is in use."

Uber has also employed a new fatigue management program, which includes the mandatory switching of roles in the car to prevent one specialist driving for too long during their shift.
Being in manual mode means the vehicles are watching their surroundings and learning from what goes on around them. Mayhofer explains: "Manual driving allows us to see in real-time different scenarios that our self-driving cars will encounter on the road. We then recreate those scenarios in a virtual world, and on the test track, to improve overall system performance under similar conditions."