With millions of people told to stay home in a bid to slow the spread of the coronavirus outbreak, Universal Pictures has announced that new movies will be available at home from day one of their theatrical release for the first time.
Parent company NBCUniversal made the announcement this week, stating that new releases will be available to rent for 48 hours at a time through sister companies Comcast and Sky, as well as via a range of on-demand streaming services, including iTunes and Amazon Prime Video.
Read More:
Movies that are currently in theaters will also come to homes earlier than normal, with some arriving as soon as this Friday, March 20. The first new movie released in theaters and online at the same time will be Trolls World Tour by DreamWorks Animation, which opens in the US on April 10.
Movies including The Hunt, The Invisible Man and Emma will be available through most popular streaming services too. These movies will be priced at $19.99 in the US for a 48-hour rental period.
The move comes as social distancing prevents people from attending mass gatherings, such as going to see a movie. It also comes as millions of people are urged to work from home and stay home in self-isolation if they show symptoms of the new coronavirus COVID-19, such as a new and persistent cough, a fever, or a high temperature.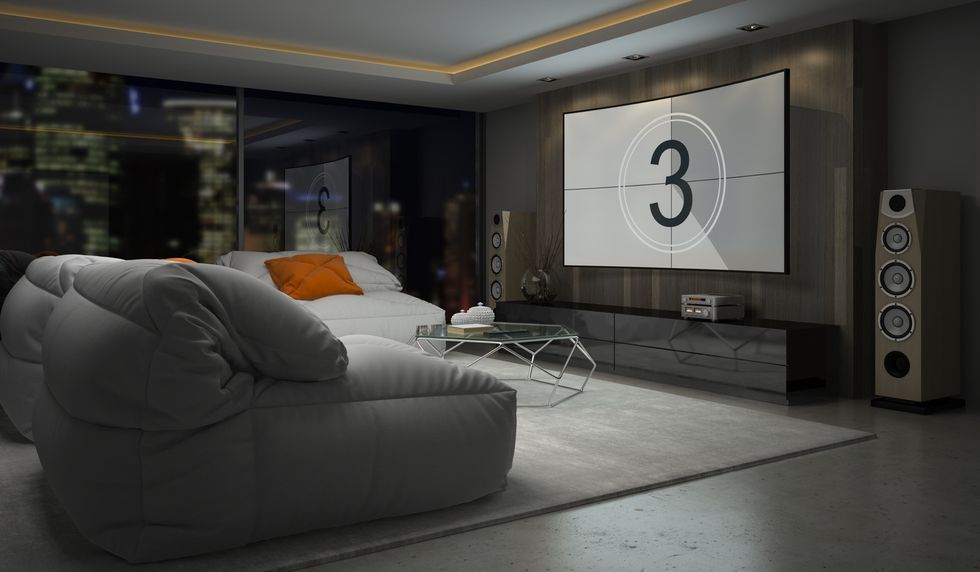 New movies will be available to rent at home iStock
Comcast said in a statement: "Given the rapidly evolving and unprecedented changes to consumers' daily lives during this difficult time, the company felt that now was the right time to provide this option in the home as well as in theaters.

New movies from other production companies, including the new James Bond film No Time To Die, have been delayed (in that case from early April until at least November) due to fears over a lack of revenue from fans unable or unwilling to visit the cinema.
Taking a different approach, NBCUniversal chief executive Jeff Shell said: "rather than delaying these films or releasing them into a challenged distribution landscape, we wanted to provide an option for people to view these titles in the home that is both accessible and affordable.
"We hope and believe that people will still go to the movies in theaters where available, but we understand that for people in different areas of the world that is increasingly becoming less possible."
Fire TV Cube, hands-free with Alexa built in, 4K Ultra HD, streaming media player, released 2019