An art show in Times Square is tapping into augmented reality, using a hybrid of technology and physical sculpture to build a new concept: what would Times Square look like if the city flooded?
Video artist Nam June Paik's used technology, televisions, in his work as early as 50 years ago years ago. Here AR apps and Microsoft HoloLens dovetail with wooden sculptures: the hull of a ship and a 21-foot animatronic figurehead which comprise the art installation Wake, that then integrate with Unmoored, a AR project by conceptual artist Mel Chin that turns Times Square into an Atlantis-like space.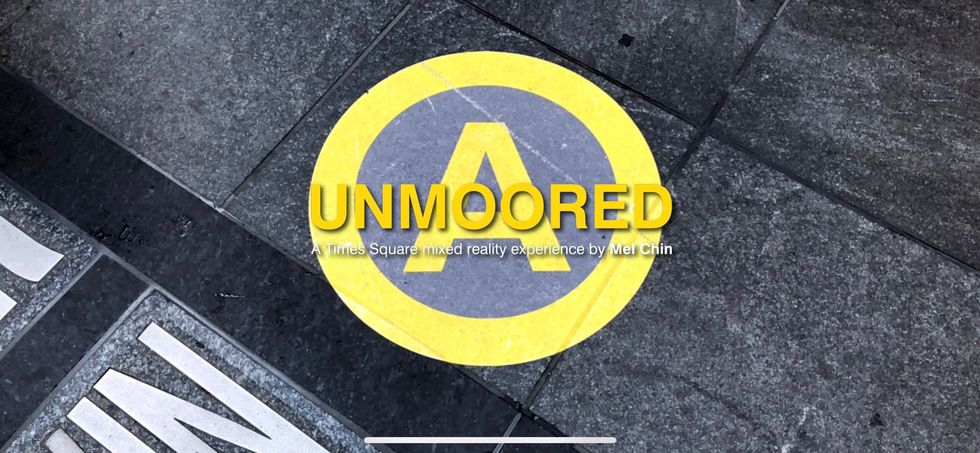 Unmoored uses AR to turn Times Square into a flooded seaGearBrain
With the Unmoored app (both iOS and Android), the sky above Times Square starts to bob as ships float above your head, nine in total. The plaza in front the TKTS booth at 46th Street and Broadway is normally filled with tourists snapping photographs. That hasn't changed but now the tour groups are (unknown to them) underwater.
To see the piece from all angles, you stand on specific letters posted on the ground, aligning the same letter in the app. Keeping the boat hull in your smartphone frame, the boat begins to fill in and rise. Each letter brings a new angle — but the same experience.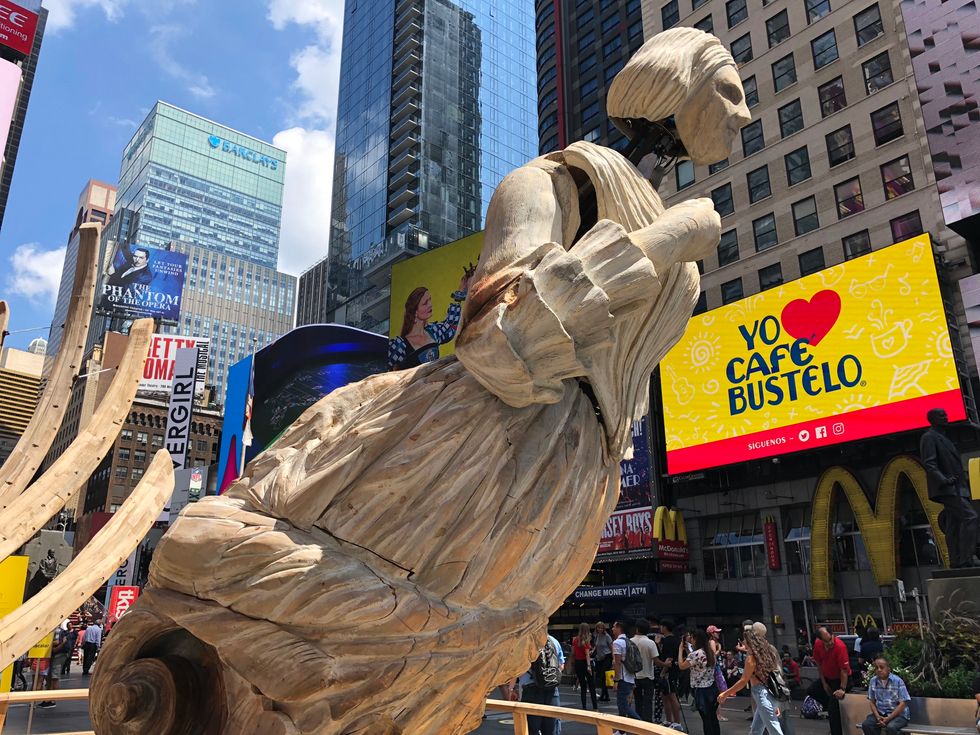 A sculpture installation works with an AR app to create UnmooredGearBrain
The hull fills in with more wood, the boat rises up, and the masts unfurl as the ship bobs on the water. Other ships float by as well — as you move your smartphone, you can see more of what's going on, virtually, above your head.
The piece is interesting to try, but still shows the limitations of augmented reality. Sometimes the app fails and requires a restart. It's also hard to grab the entirety of the art piece as you're trying not to bump into people snapping selfies on the street, and actors dressed as Elmo harassing you into paying them for a picture.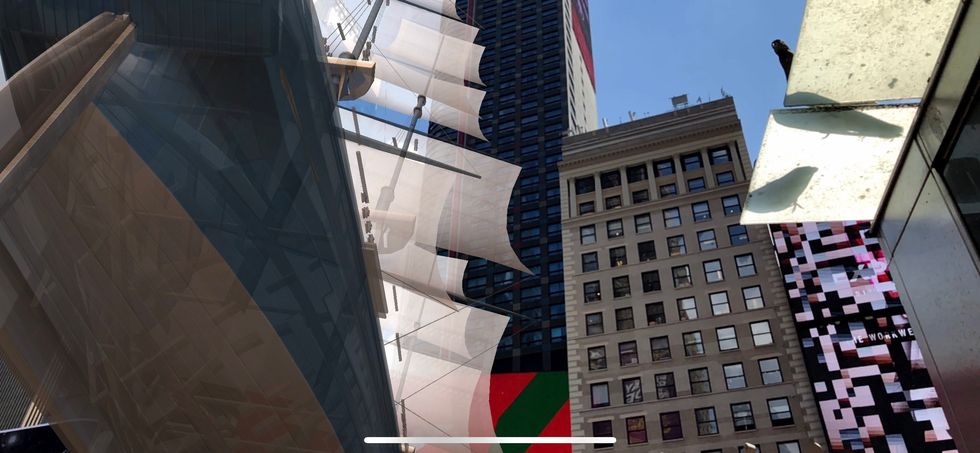 Ships float up into the air above Times SquareGearBrain
While Microsoft had HoloLens glasses available in July, now it's a very DIY experience — and in the summer chaos of heat and people, it's something that's fun for a short period of time.
If you're walking by Times Square — and have downloaded the app — you can go through the entire piece in about 10 minutes. If nothing else, you'll get a unique view of Manhattan's theater district that, if we're lucky, you'll never honestly need to see again.