Like GearBrain on Facebook
Haven't played with augmented reality (AR) yet? It's likely your students already have, particularly if they're of a certain age and Pokémon Go fans. But AR is far more than catching green creatures through a smartphone screen — and it's not the same as virtual reality which transports you completely to a digitally-created world. The brilliance of the technology is that it rarely needs more than just a mobile phone to use, just a curious mind and an App Store or Google Play account. These 7 AR apps are mostly free, and can be stitched into daily activities, and educational lessons, by K12 teachers and parents alike.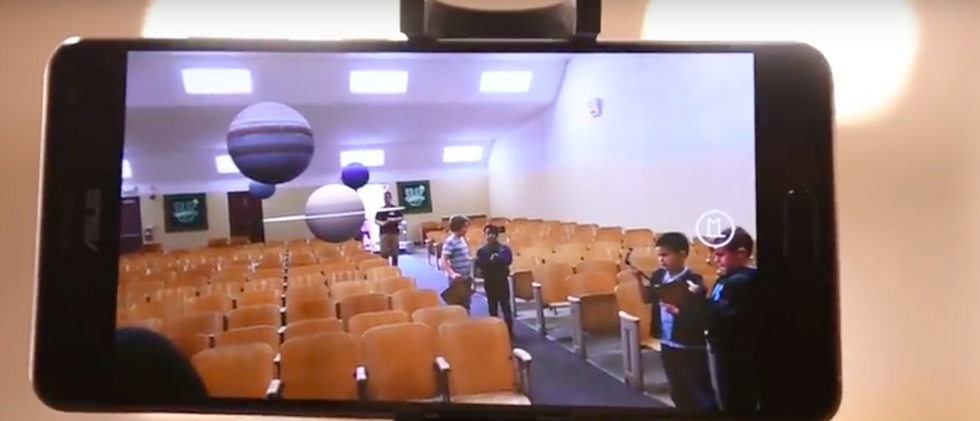 Google Expeditions can bring the world — even the solar system — into your classroomGoogle
Google Expeditions
Sound familiar? That's because we highlighted this app in our VR Education Guide. But Google Expeditions also offers field trips and tours using AR technology as well. What does that mean for you? Instead of popping a smartphone into a Google Cardboard headset, the mobile phone is all you need. (And yes, it works if you have either an Android or iOS device, as long as its ARCore or ARKit compatible.) After downloading the free Expeditions AR app, you can take tours from the Smithsonian or view a life-sized human skeleton on a classroom desk — but there are at least 100 tours to choose from right now.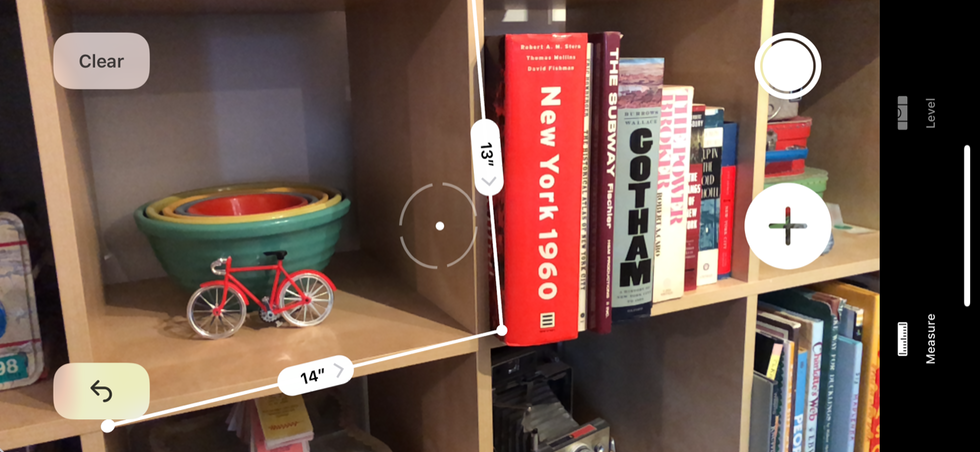 Measure is an AR app that's part of iOS 12 — so you don't even have to download it to your iPhoneGearBrain
Measure
This new AR app is part of Apple's latest mobile operating system, iOS 12. Although the official version won't appear until this fall, the public beta is now available. Measure does what it's called: take the dimensions of items. Dropping a pin down, the app lets you draw a line from point to another giving immediate measurements. This could be a useful tool for math classes, letting teachers incorporate real items like a picture frame or a drinking glass, and giving students an opportunity to shift from worksheets to real-world calculations.
Read more about augmented reality: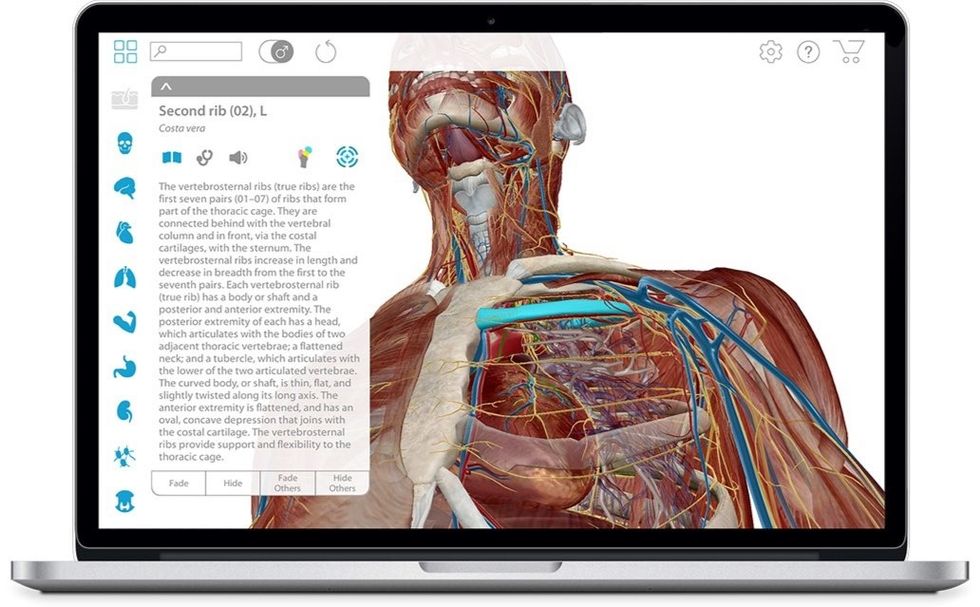 This app from Visible Body makes it possible to follow a dissection without leaving the libraryAnatomy Atlas
Anatomy Atlas App from Visible Body

This AR app is made for iOS and Android devices, projecting a human cadaver on any surface or allowing you to view through a smartphone or tablet screen. At $24.99 it's not inexpensive (although at the time of publication, the Android app was just $9.99 on Google Play), nor can it be shared among multiple devices. But it's well regarded for its accuracy and high detail, perhaps a solid tool for an AP Biology class. The app is similar to Complete Anatomy iOS and Android app from 3D4Medical, which is free but requires in-app purchases to get detailed views on nerves, the brain and most other features.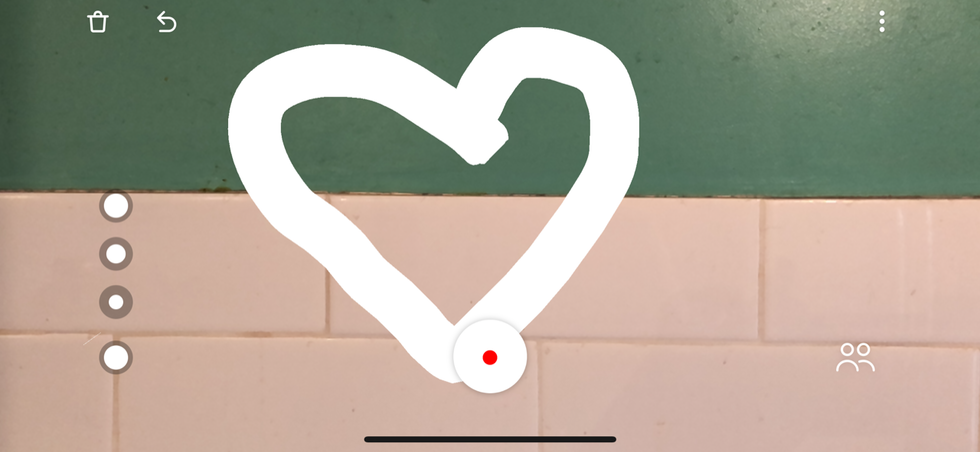 Leave notes, drawings and scribbles wherever you want with Just a Line so others can find them too.GearBrain
Just a Line
This free iOS and Android AR tool lets you draw anywhere you want — and if you move your smartphone screen to look in another direction, you can return to where you left your design and find it still there. You can record your drawings, and they can be shared with others. It's also similar to the AR app WallaMe, which lets you leave virtual tags that you can draw in any location, and can be seen by others who also have the app. (Virtual scavenger hunt anyone?)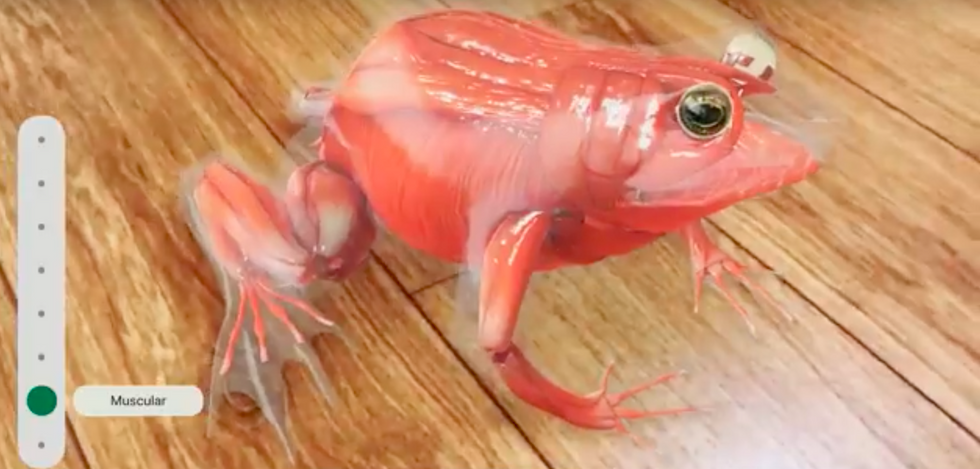 The frog dissection app Froggipedia is friendlier and may help uncomfortable students master biology class without picking up a scalpel.Froggipedia
Froggipedia
This iOS $3.99 app is a mini-lesson in frog-dissection. It's not really going to replace any required activity in an advanced bio class. But students can walk through several steps to virtual dissect a frog using a pencil or even their finger, as the app identifies different parts of its body. You can view the app through an iPad or iPhone — and no, there isn't an Android version yet.
Like GearBrain on Facebook