Like GearBrain on Facebook
A new fleet of hybrid trucks used by UPS will automatically switch to battery power when they enter a zero emissions zone, in a bid to clean up urban air quality. The geo-fencing technology is first being tested in the United Kingdom.
Once they have left densely populated areas with emissions restrictions in place, the trucks can switch back to their internal combustion engine, giving them the range to cover larger distances between cities and out-of-town distribution centers.
Read More:
By employing hybrid power instead of relying entirely on batteries, the trucks have a range of 250 miles instead of just 62 miles for the fully-electric equivalent. The 7.5 ton hybrid trucks, built by an electric vehicle startup called Tevva, look the same as diesel-powered siblings and offer the same cargo space.
The vehicles use geofencing technology which automatically turns off the engine and switches to electric mode when the driver reaches a zero-emissions zone. Once they leave that area and hit the freeway to the next city (or back to the UPS depot), the truck's small diesel engine switches back on and recharges the battery.
Power for the trucks is fed from a 74kWh battery pack to a 150kW electric motor with 2,000Nm of torque. The vehicles have an electric-only range of "in excess of 100km [62 miles]," UPS says in a statement.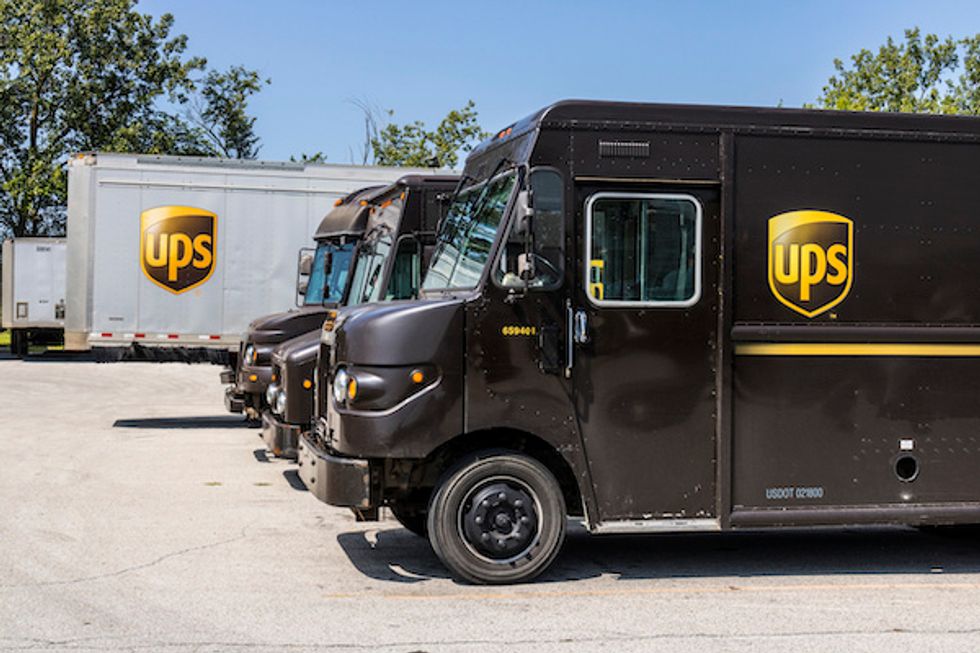 UPS operates 10,000 alternative fuel vehicles worldwide iStock
UPS will begin using a fleet of 15 hybrid trucks in Southampton and Birmingham in the UK, before expanding their use further afield. Several cities in the UK, including London, have strict emissions policies where highly polluting vehicles cannot drive in certain parts of town and city centers, unless they pay a daily charge. In London this is $15.25 (£12.50) for cars and small vans, or $122 (£100) for trucks over 3.5 tons and buses or coaches over five tons.

The hybrid trucks form part of a "rolling laboratory" strategy by UPS to develop a variety of alternative fuel vehicles in a bid to lower its carbon footprint.
UPS has been experimenting with electric trucks in the US since the 1930s, then revisited the technology in 2001. It now operates over 10,000 alternative fuel vehicles worldwide, including 35 fully electric trucks in London and Paris, and it has ordered 125 electric semi trucks from Tesla .
"This is a big breakthrough for our continued use of electric vehicles in the UK, and for the communities we serve," says Luke Wake, director of automotive engineering and advanced technology at UPS International. "We can serve our customer with lower emission, alternatively-fueled vehicles in places beyond the reach of existing pure electric vehicles at this weight class."
Like GearBrain on Facebook